If the Prince and Princess of Wales Fancy a Pint and a Toastie in Boston, Cornwall's Is the Spot
Local pub expects a small burst of business during the royals' visit, thanks to its British roots and menu filled with UK favorites
Hospitality
If the Prince and Princess of Wales Fancy a Pint and a Toastie in Boston, Cornwall's Is the Spot
Local pub expects a small burst of business during the royals' visit, thanks to its British roots and menu filled with UK favorites
The Prince and Princess of Wales—Will and Kate—descended on Boston Wednesday, in town for a three-day visit culminating with the Earthshot Prize awards at the MGM Music Hall in Fenway on Friday. William's first-ever environmental honors will be handed out to five entrepreneurs working towards creative climate change solutions.
But while the royal couple's itinerary has them highlighting important, worthwhile causes, one thing that seems to be lacking during their visit is some food and drink that reminds them of home. Before they head to MGM Music Hall, they could fix that with a pit stop nearby at Cornwall's in Kenmore Square, right at the edge of Boston University's campus.
The British pub, founded in 1973 by John Beale (his wife, Pam, eventually came on board too), is a favorite haunt of the BU community as well as of fans before a Red Sox game. The pub at 644 Beacon St. (moved from 654 Beacon in 2019 because of Kenmore Square construction) serves authentic British food—from fish and chips to shepherd's pie to bangers and mash to toasties (Americans might say paninis)—and has pool tables, darts, and board games.
And draft beer? Yes, they have plenty of that. One reviewer on the BeerAdvocate website summed up the vibe perfectly: "Cornwall's has that English pub feel and has some good English draft beers to support it."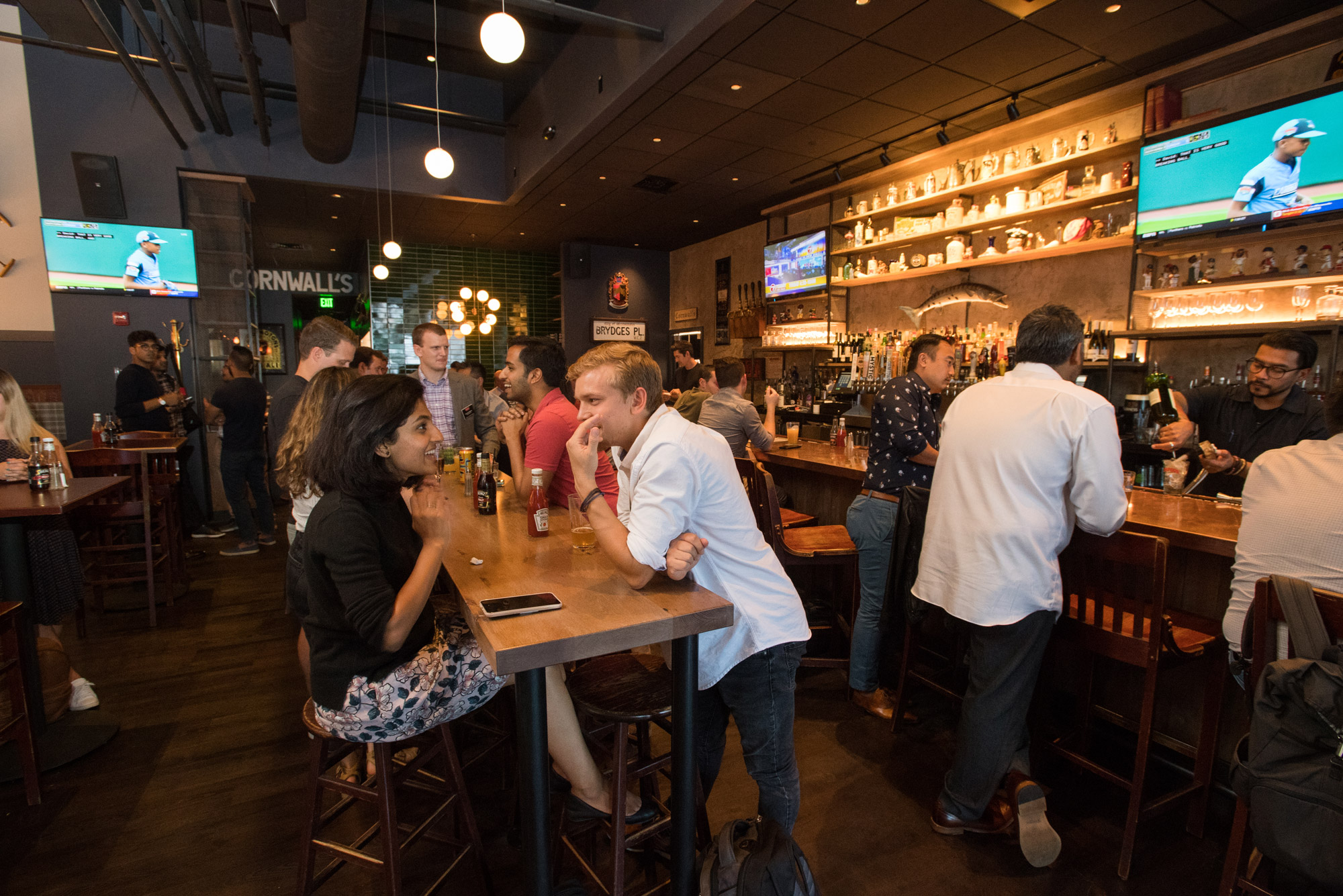 After making some remarks at City Hall Plaza on Wednesday afternoon—when, appropriately for the Londoners, it's expected to be cloudy, rainy, and windy—the pair has a busy schedule. Other stops during their visit include the Chelsea nonprofit Roca, which supports high-risk young people, Somerville's Greentown Labs, an incubator for clean energy start-ups, and the John F. Kennedy Presidential Library and Museum. The name of the Earthshot Prize is a nod to Kennedy's "moonshot" challenge, which pioneered space travel in the 1960s. The star-studded awards ceremony, featuring appearances and performances by Billie Eilish, Annie Lennox, Catherine O'Hara, and Sir David Attenborough, will air on PBS starting December 5.
Cornwall's bartender Bill Moran, Pam and John's nephew, says Cornwall's is expecting an influx of visitors over the next few days, thanks in part to the publicity the pub received in a Boston Globe article about royal fever ahead of the big visit. (Queen Elizabeth II visited Boston in 1976 to celebrate America's bicentennial.) "It's an exciting time to highlight all the exciting things going on here and in the neighborhood," Moran says. "We're looking forward to when the construction leaves our block. We're at the one-yard line, almost done."
John Beale was born in Boston, but his family is from Cornwall, England, which is how he settled on the pub's name. At the time of its founding in 1973, there were plenty of Irish pubs in Boston, but not many English ones, Beale had said. And since then, the pub has often served as a home away from home for Brits in the area. Moran says they received several calls when Queen Elizabeth II died in September asking if Cornwall's would air the funeral (they did). "People visited to feel some connection to their history," he says.
So, if the future king and queen of the United Kingdom do stop by for a drink, Moran thinks he has a pretty good idea of what they might enjoy.
"Kate would perhaps order a Pimm's Cup or a glass of wine," he says, "and Will would probably order a pint of London Pride."