New Music May 2022: Local Boston Concerts, New Album Releases
Indie band Wet Leg's tongue-in-cheek debut and the annual Boston Calling festival returns in person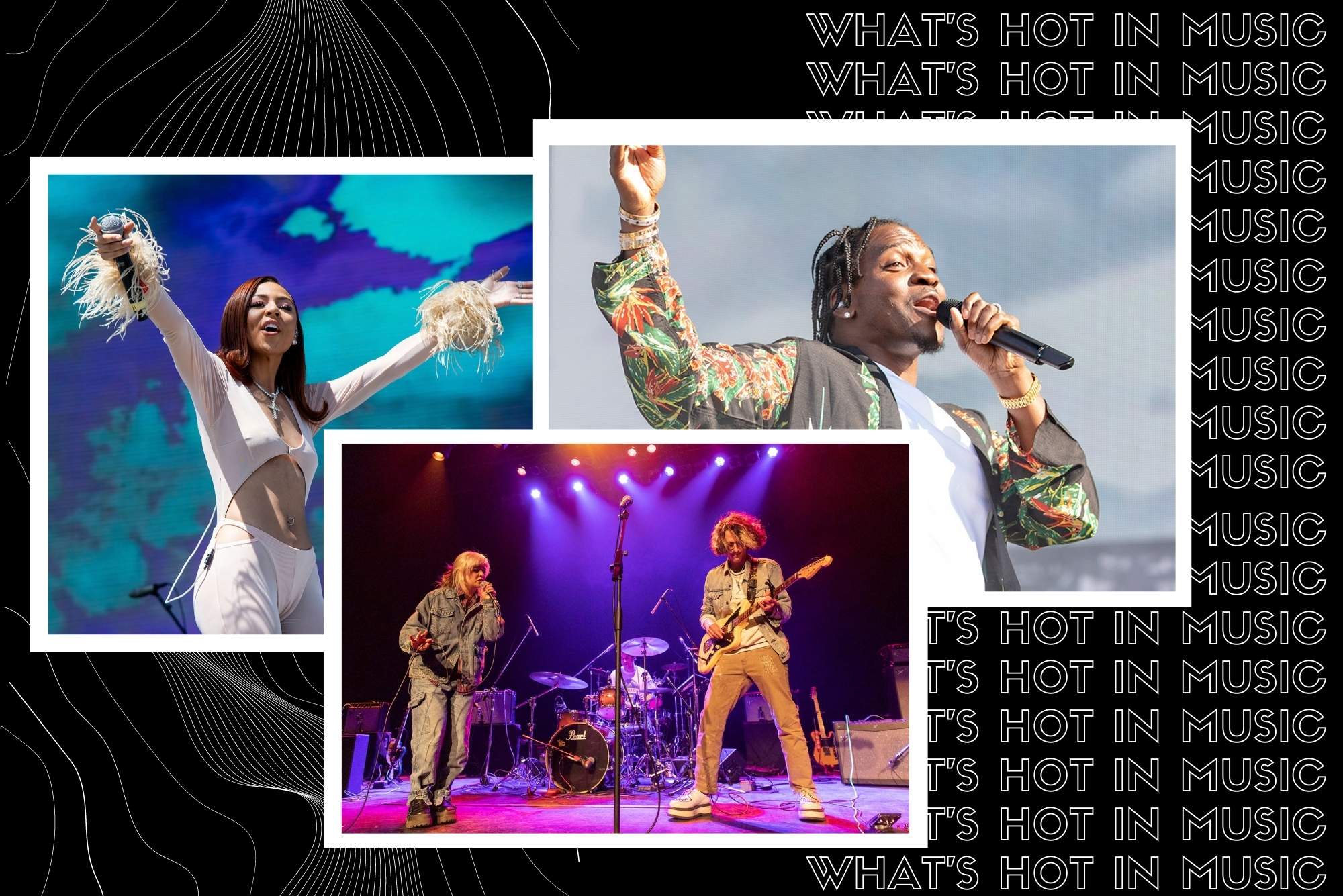 New Music
What's Hot in Music This Month: Local Concerts, New Releases
Indie band Wet Leg's tongue-in-cheek debut, and the annual Boston Calling festival returns in person
Welcome back, Terriers, to our monthly column "What's Hot in Music."
This month, take a break from studying for finals with indie band Wet Leg's tongue-in-cheek debut or check out Boston's live music scene with shows from R&B singer Omar Apollo and the return of the annual Boston Calling festival.
New Releases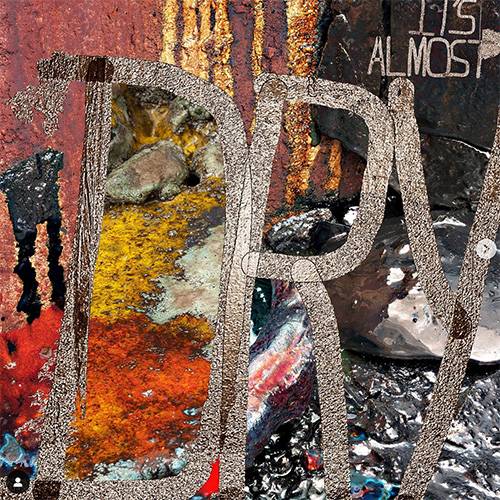 Four years since the release of Daytona, rapper Pusha T returns bigger than ever with It's Almost Dry, his fourth studio album. The project is the first to net the Virginia Beach native a number one on the Billboard 200 chart, and listening to the record's dynamic and dense verses, it's no wonder. Pusha welcomes back the creative direction of Kanye West ("Ye" as he's known at the moment), Daytona executive producer, as well as Pharrell Williams, with each producing half of the project, six tracks each. The record also stars quite the seasoned lineup, with features from big names like Lil Uzi Vert, Kid Cudi, Don Toliver, Nigo, and Pusha's brother, No Malice. Thematically, the project is not different from the usual, which the rapper acknowledged after the release of Daytona: "If you want to talk about it, I really made variations of the same album for the past 20 years." What separates It's Almost Dry from the subject matter norm is Pusha's innovative execution. With his stunning vocal performances on tracks like "Call My Bluff" and "Neck & Wrist," paired delightfully with tasteful and hard-hitting production from Williams, It's Almost Dry is an instant standout among the rapper's catalog.
---
Rhian Teasdale and Hestel Chambers, who comprise British indie rock band Wet Leg, want the world to know they don't take themselves too seriously. Their origin story nods to that, with the two deciding to form the band atop a ferris wheel at a music festival, and subsequently naming it after a slang term mocking mainland Brits. No one could have guessed at Wet Leg's immediate and rapid success, especially not themselves; their debut single "Chaise Longue" could be heard everywhere following a viral release as millions of listens, and media attention, poured in. Wet Leg, the duo's self-titled debut project, is steeped in the brusque and satirical humor and lighthearted cheekiness that first attracted fans' attention to "Chaise Longue," with lyrics such as "Mommy, daddy, look at me / I went to school and I got a degree / All my friends call it "the big D" / I went to school and I got the big D." The project, filled with sexual innuendos and immature taunts, is at the same time an emotionally developed and mature post-punk body of work that signals the rare entry of a fully formed band.
---
The antithesis of modern-day rap, billy woods, half of the duo Armand Hammer (no relation to the disgraced actor), refuses to be tied to verses littered with rhetoric about cars and expensive jewelry. Instead, the anti-capitalist, abstract hip-hop rapper is thoughtful with his latest project, a collaboration with producer Preservation. The two succeed in creating what woods calls in an interview with Fader "one of more symbiotic, feedback-loop processes of making an album that I probably ever had," describing the unsettled nature and chaos of the project. In Aethiopes, Woods neglects beats for atmosphere, however disturbing it may be to the listener, and instead of audio pleasure, demands thinking, real mental processing, with lyrics that could be pulled to form any number of rich slam poetry entries, such as this lyric off of the 12th track, "Remorseless": "In person, these rappers watches looking temptin' / The chain say envy, but PTSD keeps me countin', never spendin' / My accountant is a head full of bad memories and sad endings / It's all payment pending."
---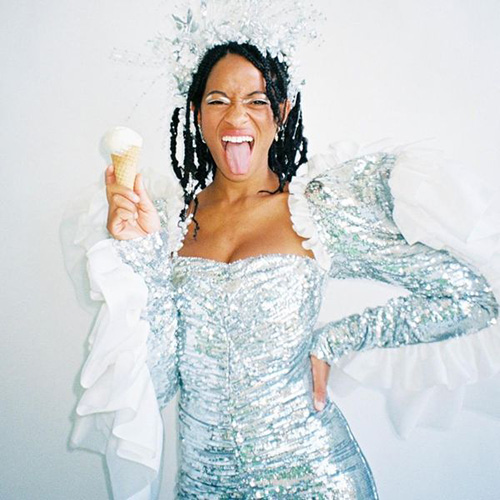 Lakisha Kimberly Robinson, known professionally as Kilo Kish, is one of electro pop's most exciting acts. Her debut project, Homeschool, released while she was just graduated from the Fashion Institute of Technology in 2012, was dubbed one of the best albums that same year by Complex. Praised it may be, but up until now Kish's musical career has been characterized by a series of easygoing, fun-to-the-ears projects that have almost solidified her place in the electro-alternative community. Her latest, American Gurl, is a commentative piece that focuses on the message rather than listening enjoyment. Instances of this in the album's eponymous lead single include Kish's attempts to overcome her identity struggles as a Black American, and in "ATTENTION POLITICIAN," with her calling out the reliability of US politicians: "You quick to change up like a bandit / Would have followed you around anywhere else / On the planet, dear / So do you think about me? / Do you ever think?"
---
Sunka Ryougen, Haru Nemuri
The singing and poetic rapping style of Haruna Kimishima (stage name Haru Nemuri) is too varied and multidimensional to be dubbed mere "J-pop." Nemuri's debut album, Haru to Shura, arrived, much to the shock of critics, thanks to its sonic palette, a cocktail mix of shoegaze, hip-hop, rock, and pop that refused to be defined and pushed at the edges of J-pop. Her latest project, Sunka Ryougen, is similarly embedded with elements of rock and nihilism, startling screams of fury that arrive unexpectedly and leave listeners unnerved, despite the language barrier. Nemuri's rapping style, hard and rigid with emotion, not unlike spoken poetry, tears through the project, a monstrous beast held together with the strings of a massive 21 tracks. The themes of the album, of Nemuri's emotional wreckage, but also sparks of hope, are beautifully tied together in the penultimate track, "Ikiru": "Live out our lives beautifully Overlapping love / Slowly perishing Until it's just a piece of the planet / How beautiful life is!"
---
Upcoming concerts
Dreampop singer-songwriter Harriette Pilbeam, known as Hatchie, has just released her second studio album, Giving the World Away, three years after the release of her 2019 debut album Keepsake. The Australian began her musical career in her hometown of Brisbane in 2011 as a bassist and vocalist for the band Babaganouj. It wasn't until 2017 that Pilbeam took the first steps towards solo development with the release of her single "Try," a track recorded during her college days. Impressed with her first project, the EP Sugar & Spice, Pitchfork deemed Pilbeam a prodigy in 2018, a reference to her ability to write "breathless love songs with hooks that rival those of alt-pop idols like Carly Rae Jepson and Sky Ferreira." Catch her at the Somerville Theatre May 6.
Mariah Amani Buckles' stage name stems from a true passion for science. Before deciding to pursue a career in music, the college dropout was enrolled at New York's St. John's University on a biology scholarship. After releasing her first project, To Die For, on Soundcloud, she was discovered by Tory Lanez, who quickly became her mentor and later signed her to his record label, One Umbrella Records. Mariah the Scientist gained experience touring with Lanez and eventually released the 10-track project MASTER, with Lanez as executive producer, as well as her first release with RCA Records. Her sophomore project, RY RY WORLD, includes features from rap heavyweights Young Thug and Lil Baby. Mariah the Scientist is on her first headline tour and is set to perform in Boston May 10.
Borrowing $30 from a friend, Omar Apolonio Velasco uploaded his first song, "Ugotme," to Spotify in 2017 and woke up to tens of thousands of streams overnight. The son of immigrant Mexican parents, Apollo had grown up listening to their favorite artists, including Hispanic influences like Pedro Infante and Los Panchos, and the Beatles. Apollo is also gay, an aspect of his personal life he doesn't shy away from in his music, with references to his sexuality in "Kamikaze" and "Bi Fren," tracks from his Apolonio EP. With co-signs—a stamp of approval from a more established act—from the likes of Tyler, the Creator, and Pharrell, the R&B singer recently released his debut album Ivory and is quickly on the rise and currently traveling for his rescheduled Desvelado tour. See him May 11 at Big Night Live.
The elusive Earl Sweatshirt has teamed up with fellow rapper Action Bronson for a collaborative headline tour, as well as special guests The Alchemist and Boldy James for support. Dubbed the NBA Leather World Tour, it has an initial 15 stops across the country. Sweatshirt's latest project, Sick! was met with critical acclaim from the likes of Rolling Stone, as well as Bronson's Only for Dolphins, which Pitchfork deemed his "most eclectic yet, infatuated by the eternal truths of boom-bap, he now boasts a more diversified palette that includes 1960s Brazilian pop, Latin funk, lounge jazz, and reggae." The two are set to perform at The Palladium in Worcester on May 13.
The annual three-day Boston music festival, which debuted in 2013, returns from a COVID-related two-year hiatus this month on Memorial Day weekend. The lineup, with headliners Nine Inch Nails, The Strokes, and Metallica, also includes such big-name acts as Japanese Breakfast, Glass Animals, Avril Lavigne, and Run the Jewels. Check out the entire lineup here, with tickets starting at $150 per day, $370 for the entire three-day weekend.