Hot New Music March 2022: Local Boston Concerts, New Album Releases
March kicks off with albums from Luna Li and Charli XCX, and Boston concerts featuring Aminé and Epik High
New Music
What's Hot in Music This Month: Local Concerts, New Releases
March kicks off with albums from Luna Li and Charli XCX, and Boston concerts featuring Aminé and Epik High
Welcome back, Terriers, to our monthly column, "What's Hot in Music This Month." 
This month, we want you to know about the next project from promising new band Black Country, New Road, listen to the low-profile, rising shoegaze artist Parannoul, and rock out with Aminé at House of Blues.
New Releases
Ants from Up There, Black Country, New Road
Some bands take decades to find the right synergy and groove together. For Black Country, New Road, it took only a few songs. The British band hit the ground running with their 2019 single "Sunglasses," a nine-minute track that transverses between post-punk/rock and experimental jazz. Ants from Up There, the follow-up to their critically acclaimed debut, For the First Time, is a dynamic and exhilarating project. The album's first song, "Intro," an instrumental preface to the band's trans-genre influences, won't properly prepare you for the intense break-up experience that is to follow in "Chaos Space Marine," the album's lead single—which the band says is the best they've ever written—and the three-track run from "Concorde" to "Bread Song" to "Good Will Hunting." Former lead singer Isaac Wood's eclectic vocal performance is made more bittersweet with the announcement of his departure from the band just four days before the album's release. The band plans to pursue music in his absence. But with their future sound now up in the air, it's clear that Ants from Up There is a project to be truly cherished.
---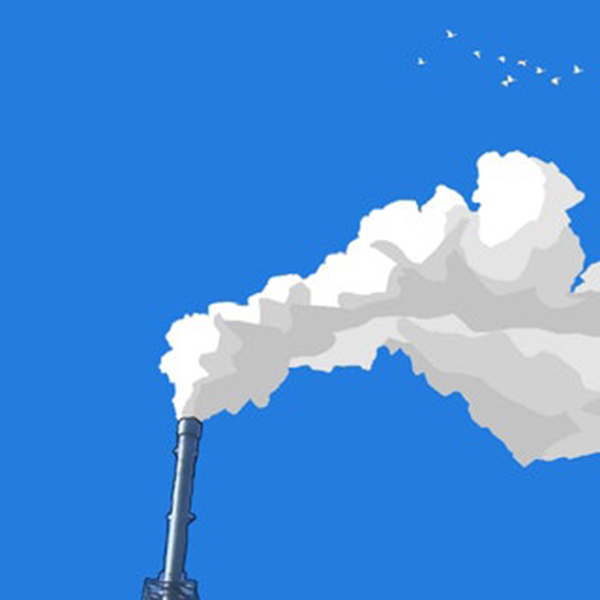 White Ceiling / Black Dots Wandering Around, Parannoul
Parannoul is an artist that is shrouded in mystery. The anonymous Korean rock singer, who composes and produces all of his music in his bedroom, first gained traction with the release of his music on Bandcamp, a platform that helps musicians get paid directly for their work. His latest EP, White Ceiling / Black Dots Wandering Around, is no exception, and can be streamed online for free. The EP is a B-side anniversary gift to fans of his second studio album, To See the Next Part of the Dream, and is the continuation of self-prescribed themes of "escapist, fantasy and disillusion, struggle, and most ordinary existence." Parannoul, who describes himself as "below average in height and appearance and everything," croons distorted vocals that fade behind heavy guitar for a psychedelic style that is signature of the shoegaze genre. Standout tracks are "Escape," "Soft Bruise," and especially "Growing Pain," which offers a rare glimpse at Parannoul's slightly off-tune, mostly unobscured singing.
---
Korean-Canadian producer Luna Li, born Hannah Bussiere Kim, wants to reconcile her two halves: the part of her that's Korean and the other that's Canadian. Not only that, but she's extending her aptly named debut album, Duality, as a source of comfort to women who may feel similarly in their pursuit to define all sides of themselves. To advance her purpose, the producer outsourced vocals from women of color, including Jay Som, Dreamer Isioma, and Beabadoobee, in combination with her own dreamy vocals for the culmination of a stunning and warm collaborative effort. Kim has said that she chose the moniker Luna Li to be able to slip into a fiercer alter ego. But Duality is suffused to the core with the singer's kind and empathetic nature, with tracks like "Trying," a heartfelt song about trying one's best despite what life throws at you. Duality is set for full release March 4.
---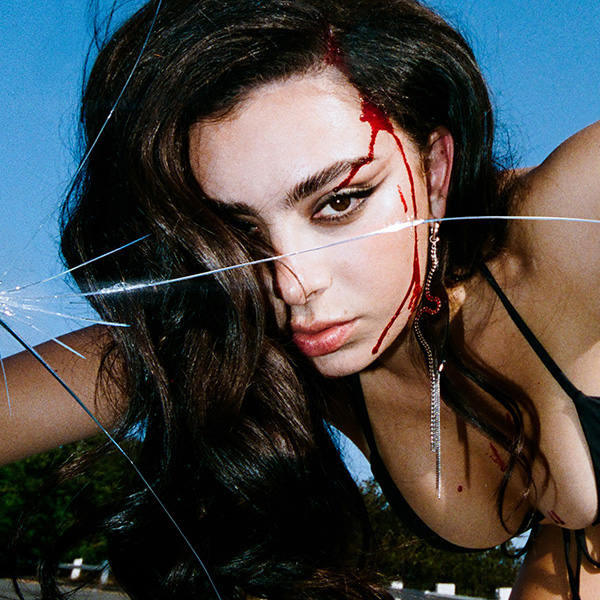 Hyperpop queen Charli XCX is ready to step down from her throne, at least for the time being. The artist announced her fifth and final album for her record deal with Atlantic Records, Crash, by declaring a departure from her last album's (How I'm Feeling Now) sound: "RIP hyperpop. To become the new flesh you first have to kill the old flesh," wrote the singer in an Instagram post. Instead, Charli XCX, born Charlotte Emma Aitchison, seems to be embracing more mainstream pop, with the release of four singles off the album: "Good Ones," "New Shapes," "Beg for You," and "Baby." Crash signals a new era for the singer, one with disco lights, as the singles display a transition towards dance-pop—most notably "Beg for You," featuring fellow British singer-songwriter Rina Sawayama, with bouncy synths and an addictive, but simple hook. Crash is set for full release on March 18.
---
A Studio of the Human Experience Volume One, GAYLE
TikTok has become quintessential to the music industry, with fresh talent finding their big breaks on the platform simply by going viral. Taylor Gayle Rutherford, known professionally as GAYLE, is one such artist who has won the hearts of the TikTok generation, quickly amassing over 3.5 million views for her song, "ABCDEFU," a breakup anthem about her anger towards her ex and his family. The track, released through Atlantic Records, soon blew up to become the biggest song in the world, overtaking Billboard's Global 200 and Billboard Global Excl. US charts at the number one spot for consecutive weeks in January, and has since amassed over 500 million streams on Spotify. The singer announced her debut EP, A Study of the Human Experience Volume One, in late February, which will include "ABCDEFU" and her equally sarcastic follow-up single, "Ur Just Horny." The EP is set for release March 18.
---
Upcoming concerts
Senior Terriers may remember the 802.1x concert held in the spring of 2018, headlined by rapper and songwriter Aminé. The artist had gained notoriety with his debut single, "Caroline," which the singer refers to as a "modern-day 'Billie Jean.'" The track became the lead single off his 2017 debut album, Good for You, which featured guest appearances from Kehlani, Offset, and Nelly, and debuted at 31 on Billboard's 200 chart. The rapper continued his success with albums ONEPOINTFIVE and LIMBO, both of which were met with acclaim from the likes of critic moguls Pitchfork. Catch the rapper on tour this week for his latest album, TWOPOINTFIVE, at the House of Blues.
The members of indie rock band Hippo Campus—vocalist/guitarist Jake Luppen, vocalist/guitarist Nathan Stocker, bass/keyboardist Zach Sutton, and drummer Isaiah Allen—met in high school, when they were studying jazz at Saint Paul Conservatory for Performing Artists. The band has come a long way since their formation in 2013, releasing their debut studio album, Landmark, in 2017, which landed at spot 140 on the Billboard 200 and spot 11 on the Independent Albums chart. Their 2018 sophomore album, Bambi, peaked at 39 on Billboard's Adult Alternative Airplay chart. Catch the band on tour for their latest project, LP3, at the House of Blues this week.
A one-man music workhorse, Kevin Parker, known by his stage name, Tame Impala, began his music career in 2007 by posting his self-produced work on MySpace, leading to interest and subsequent label offers. His 2020 album, The Slow Rush, peaked at number two on Billboard's Top Album Sales chart, number three on Billboard 200, and took the top spot on the Top Rock Albums chart. While Parker may be, for the most part, fully independent in his musical process, on tour Tame Impala consists of Dominic Simper on guitar/synthesizer, Jay Watson on guitar/vocals, Cam Avery on bass, Julien Barbagallo on drums, and the man himself on guitar/vocals. Catch the act on tour for The Slow Rush next week at TD Garden.
Everybody loves a good underdog story. Veterans Epik High, an alternative hip-hop trio from Seoul consisting of frontman Tablo, Mithra Jin, and DJ Tukutz, have over two decades of experience under their belt. The three began their career in 2001 in Korea's underground hip-hop scene, and released their debut album, Map of the Human Soul, in 2003, despite criticism that there was virtually no market for lyrically complex music during an age defined by the rise of first-generation K-pop. Against all odds, the group boasts a discography of 11 studio albums, as well as the commendable achievement of being the first Korean act to have performed at Coachella. Catch Epik High on their Epik High Is Here Tour, at the House of Blues.
If you've ever seen her live, you'd know that Swedish singer Snoh Aalegra, born Shahrzad Fooladi, sings with a deftness that makes one think she was almost born to do music. And maybe she was. The artist first started writing her own music at a mere 9 years old, and signed her first contract at 13, an artist development deal with Sony Music Sweden. Her sophomore album, Ugh, Those Feels Again, found huge success, with the single "I Want You Around" off the album dominating the top spot on the Billboard Adult R&B Airplay chart, remaining on the chart for 48 weeks. Her latest project, Temporary Highs in the Violet Skies, cements Aalegra's absolute force in the R&B world, claiming the third spot on the Top R&B Albums chart upon release. The North American leg of her tour begins this month, and you can catch her at the Orpheum Theatre on March 27.