What Will Queen Elizabeth II's Legacy Be?
BU historians on the future of the monarchy and what this moment means for Britain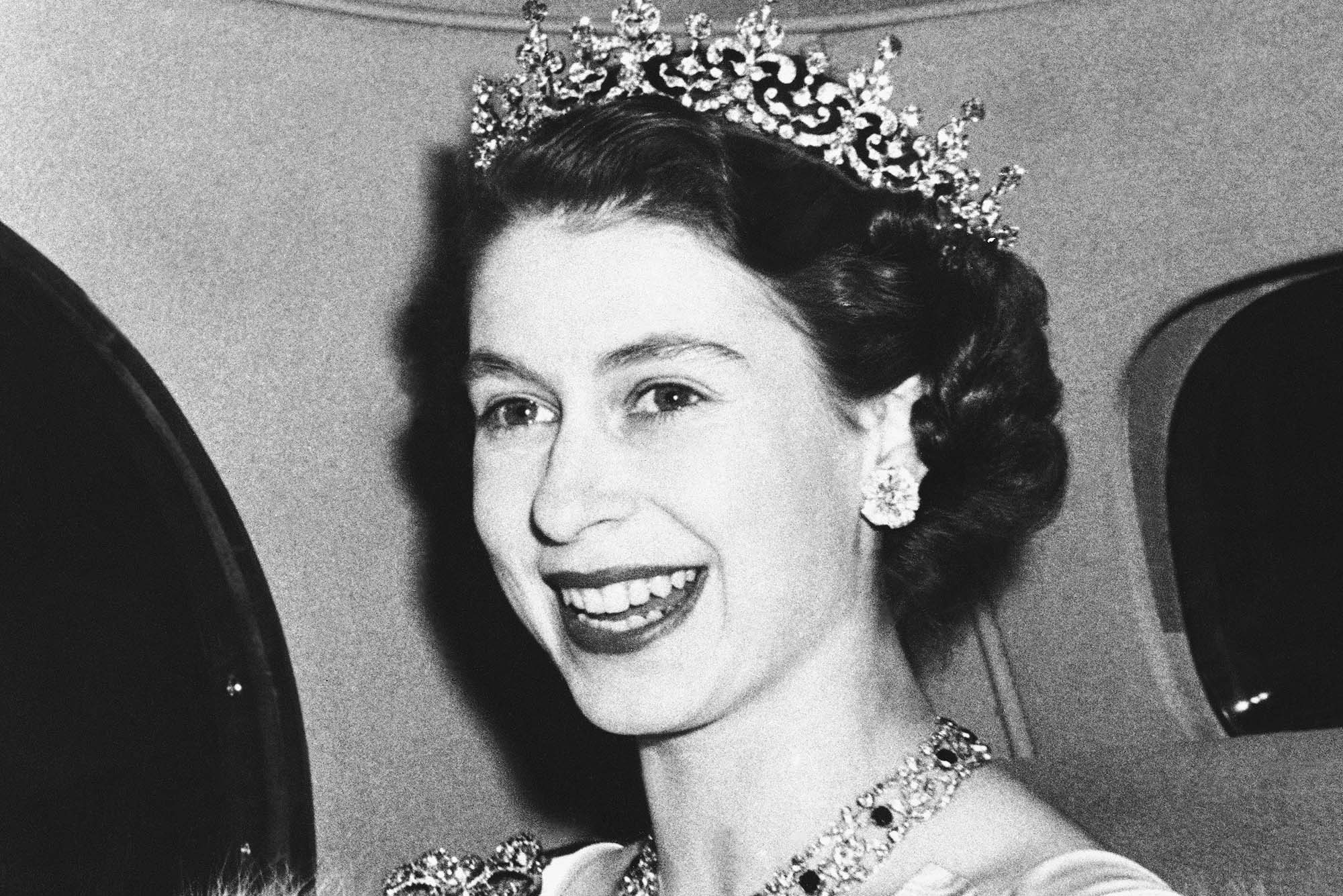 Global
What Will Queen Elizabeth II's Legacy Be?
BU historians on the future of the monarchy and what this moment means for Britain
Queen Elizabeth II, England's longest reigning monarch, died peacefully on Thursday at Balmoral Castle at age 96. Her 70 years as sovereign was a time of enormous upheaval and transformation for the kingdom she presided over. Throughout it all, she was credited for her steady, reassuring presence. Her death elicited a global outpouring of grief.
Within minutes of the announcement of her death, throngs began gathering in the rain outside the gates of Buckingham Palace, and world leaders were offering messages of condolence, noting her sense of duty and her resilience.
"Queen Elizabeth II was more than a monarch. She defined an era," President Joe Biden, one of 13 sitting US presidents who have met with her, said in a statement released shortly after her death. "In a world of constant change, she was a steadying presence and a source of comfort and pride for generations of Britons, including many who have never known their country without her. An enduring admiration for Queen Elizabeth II united people across the Commonwealth."
The queen, who appointed her 15th British prime minister, Liz Truss, on September 6—just two days before her death—never expected to reign. Her father, King George V, assumed the throne after his brother, King Edward VIII, abdicated because of his decision to marry American divorcée Wallis Simpson. Elizabeth was only 25 when she assumed the throne, following the death of her father in 1952. Her reign spanned from the rebuilding of Britain following World War II through Brexit. It was also marked with a series of family scandals, among them the acrimonious divorce of Prince Charles and Princess Diana, and more recently, the decision by her grandson, Prince Harry and his wife, Meghan Markle, Duchess of Sussex, to step back as senior members of the royal family and move to the United States.
In an explosive March 2021 interview with Oprah Winfrey, the couple revealed that Markle and their infant son, Archie, had been subjected to racist treatment by members of the royal family, although they were careful to clear the Queen and Prince Philip of any wrongdoing.
Stoically tight-lipped and reserved, the queen was memorably portrayed in several films and TV series, most notably the Oscar-winning film The Queen (played by Helen Mirren) and the Emmy-winning Netflix series The Crown (Claire Foy and Olivia Coleman, with Imelda Staunton in the role in the show's final two seasons).
Elizabeth's oldest son, Prince Charles, automatically became King Charles III upon her death, although his coronation probably won't be held for months. Succeeding to the throne at age 73, he is the oldest recorded person to become a British monarch.
BU Today spoke with Kathryn Lamontagne (GRS'16,'20), a College of General Studies lecturer in social sciences, and Arianne Chernock, a College of Arts & Sciences professor of history, both experts on modern British and European history, about Queen Elizabeth's legacy and what her death means for the monarchy going forward.
Q
&

A
with Kathryn Lamontagne and Arianne Chernock
BU Today:
As Britain's longest reigning monarch, what is Queen Elizabeth II's legacy? What will she be best remembered for?
Chernock: Seventy years on the throne. She was Britain's longest reigning sovereign ever. And there are so many different dimensions of her life because of that longevity that we can point to, and that's what makes her such an incredible source of fascination, like the fact that when she became Queen in 1952, Winston Churchill was prime minister.

To answer your question broadly, when we think about the 20th century, especially the second half of the 20th century, and the first decades of the 21st century, the Queen's life is so intimately intertwined. People think about World War II, which she loved to think about and return to as a moment of incredible solidarity for the nation. She did something similar with her very comforting speech during COVID-19.

People will also be taking stock of some of the significant changes that have taken place in Britain, in regard to the Commonwealth and the empire. And also, the more recent changes around Brexit, as Britain reconfigures itself and seeks new alignments, for better or worse, in terms of its global engagement.
Lamontagne: I never think of her without thinking about Elizabeth I or Queen Victoria. I think there is this kind of triumph with these female rulers, who had varying levels of actual power depending on their time and place. We have Liz Truss, who is now Britain's third female prime minister. We have had women in these important spaces for a long period in time in Britain. When you have a very old country with a lot of traditions, and you have women in these important roles, it ends up [helping] other countries [think] about women as being capable rulers and leaders.

For Queen Elizabeth II, it was being out of politics. She imbued this tradition, this sense of something bigger than herself. Being the leader and head of the Church of England is just as important as being the head of state, I think. Sometimes it's just the way that you carry yourself, and that demeanor that makes people know that they're safe, and they're looked after, and that there is something bigger out there than themselves.
BU Today:
As a historian, how would you assess her reign?
Lamontagne: I think her reign has been a modern one in many ways. Her parents were very much of an earlier era, very much Victorian. So in many ways she is truly the first modern ruler. She had the first televised Christmas broadcast, her coronation was the first to be televised. She let doors fly open in 1969 with a documentary showing her family.

She was modern, but was traditional as well. And I think that's [an] important combination that you need to be moving forward, but also [with] certain things that you say, "Not quite yet." With Meghan [Markle] particularly, I think more of a stand could have been taken, but she had her reasons and she had age and sagacity on her side as well. I think 1992 was probably the toughest year for her, the late 1970s weren't probably so great either, but overall, the overarching feeling of safety and security and continuity—that's the important part.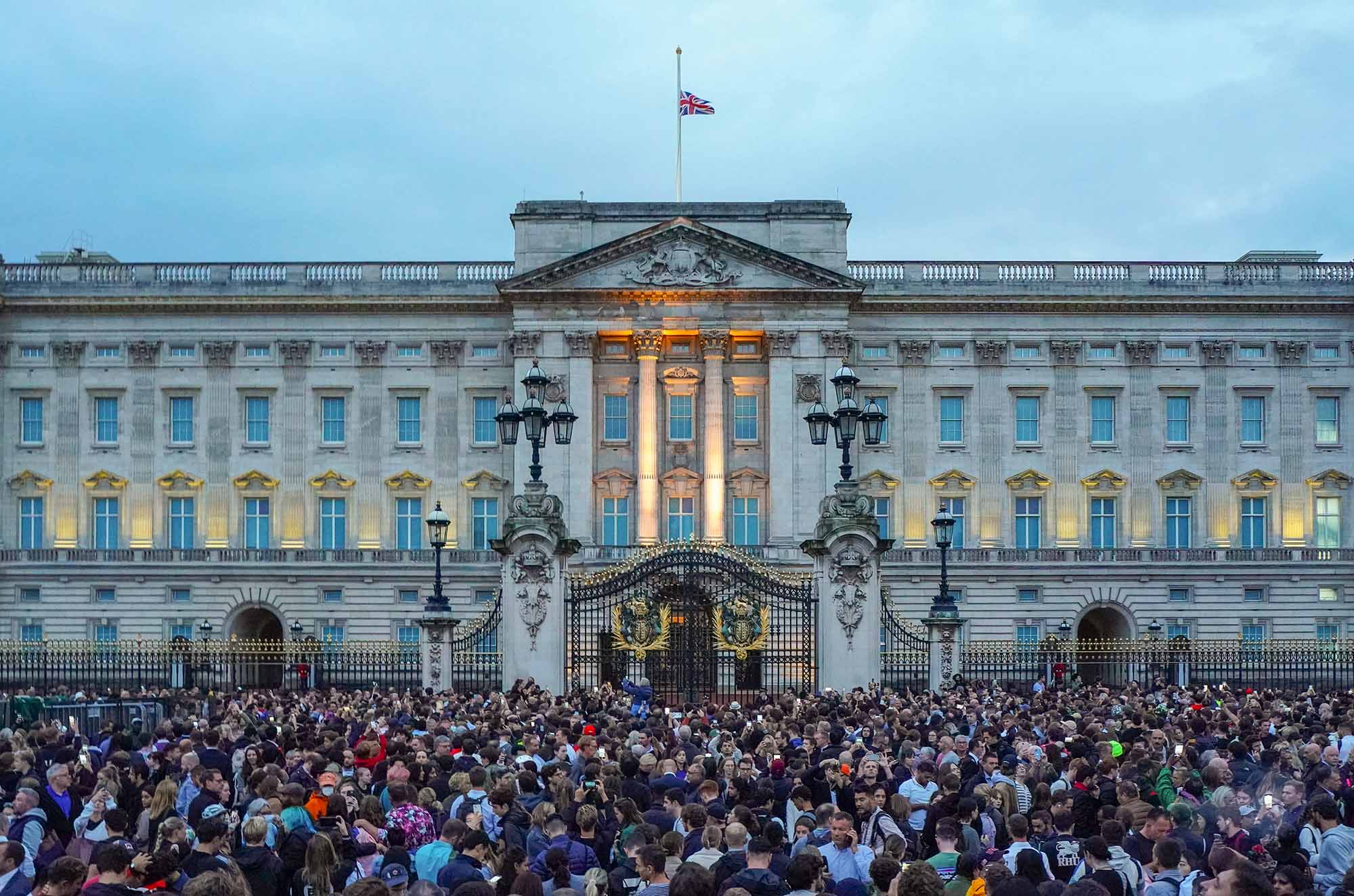 BU Today:
King Charles III seems to have a lot less public support than his mother—do you think the UK will push for a scaled-down monarchy now that he is king? What does the future hold for the monarchy?
Chernock: There was such an incredible attachment to Queen Elizabeth as a person as well as for the office that she was serving in. And now that that person is gone, it will be interesting to see how King Charles III tests the patience of the British people with this institution that at different points some have described as anachronistic. It has been subject to criticism at certain moments. For the most part, Queen Elizabeth was able to rise above, stay above the fray, but certainly her offspring were not immune.
Lamontagne: So I think there are two different things that are happening here. One thing is that in the United States, there is a very specific [negative] view of Charles that has been put forth in the media. I think that people in Britain do not have the same feeling towards Charles that Americans do. Knowing people that have worked in his household, that is not the view of people that have worked side by side with him or with Camilla [his wife].

Is the monarchy a modern thing? Well, now that the Queen has sadly passed away, is this an opportunity for countries to step away and devolve themselves further in a way that they would not have done while she was alive, as a matter of respect? Yeah, I think so. Do I think Charles, being not looked on as favorably in America, is linked with that? No, I don't, because I think the way that he's viewed throughout the Commonwealth is dependent on the different countries, and the way that they've been treated with decolonization and then the aftereffects.

Charles has done a lot in England. There's the Prince's Trust, the Duchy of Cornwall, his environmental work, his preservation work. You might not like what he was, what he does in his private life, but the public stuff that he does, he does work very hard on.
BU Today:
The New York Times coverage says there is no public figure in modern memory who will be mourned as deeply or whose death could "provoke a greater reckoning with the identity and future of the country." Do you believe that some in England feel they have lost their national identity with Elizabeth's death?
Lamontagne: That's a really hard question, because I think for many, the Scottish [independence] referendum in 2014 was kind of about rethinking identity. I think that Brexit has been about rethinking identity, so I think for many over the last decade there's been a lot of thinking about who we are, and are we England or are we actually Britain? What is Great Britain? What is the Commonwealth? Is the Queen a part of that? Yeah, she is. She's the figurehead, she's on the money, she's on your passport. She is ubiquitous, and losing her and replacing her with her son is going to be momentous, and there's going to be a lot of mixed feelings about it. But the show goes on, and the show has been going on since 1066, and the show is going to continue to go on.

She was a living embodiment, she was history. She is history. And now a part of history has passed away. What other figure is known throughout the world and beloved?
Chernock: Yes, I was alluding to this before because Elizabeth came to the throne in 1952, at the age of 25. Her reign became synonymous with the second half of the 20th century. And it's very hard to separate her contributions, her role, from the broader experiences of the country over which she was ruling.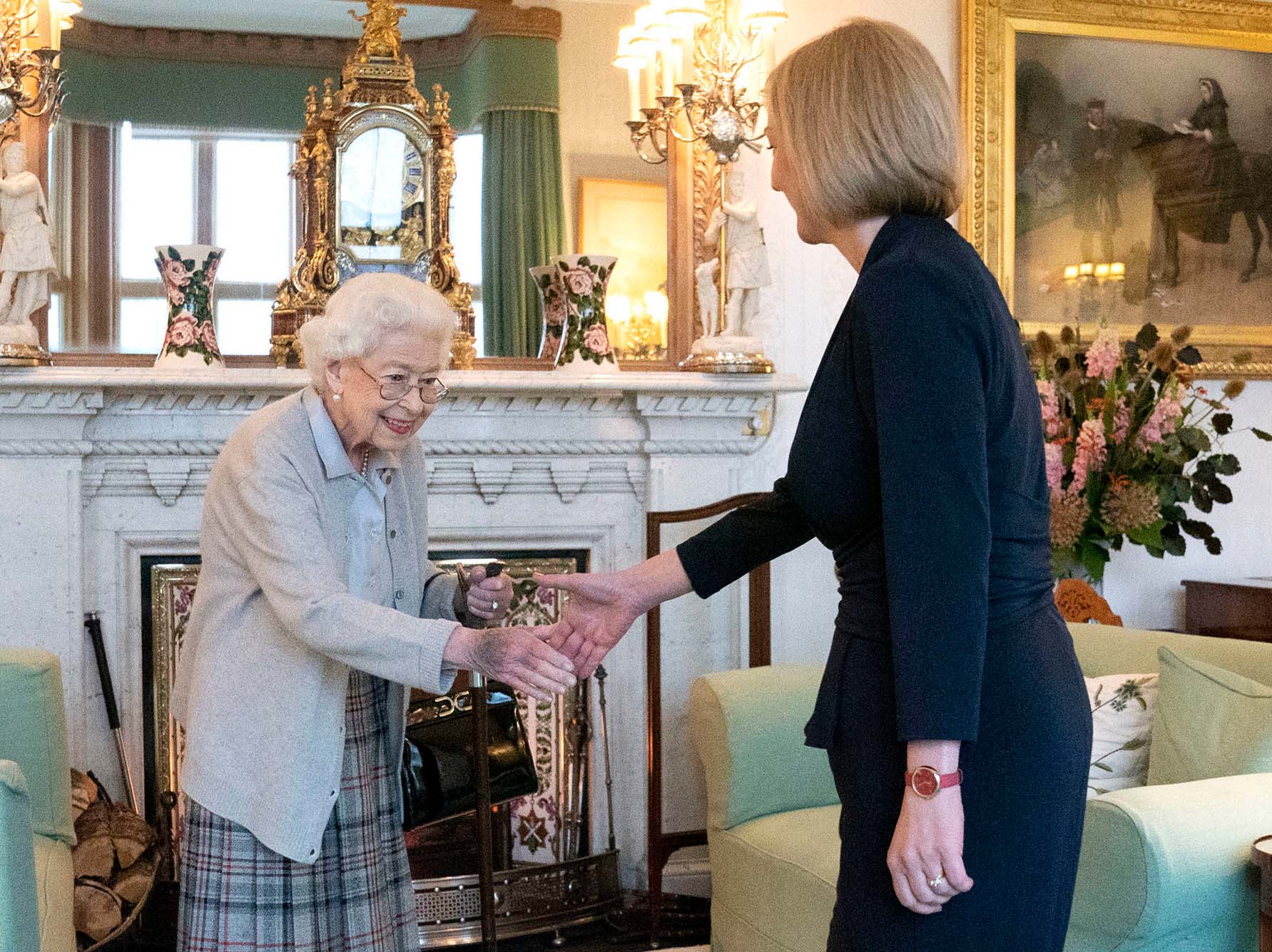 BU Today:
Brexit, Britain's new prime minister, soaring inflation, rising energy prices, a stagnant economy. The Queen was the one constant during a time of enormous change for Britain. Can you talk about this?
Chernock: I think it's a really challenging moment for the country. This additional development puts the country in untested waters.

She was the center, she was kind of the steady, calm presence. And she truly was a unifier, a cultural unifier for this nation undergoing all of these really dramatic and often quite contested shifts. That doesn't mean that she was completely immune. She did have her critics, she did have her challenging moments. But she was an incredibly unifying force. What happens now to Britain? We have so much change, we have a new prime minister. Is Liz Truss going to take the helm, provide the kind of leadership that the country needs right now? How is Prince Charles going to step into this role, and signal that he has learned from his mother and he's going to try to be a sovereign for all people? These are questions that we'll be asking over the next few days and weeks.
BU Today:
Kathryn Lamontagne, you worked in the Royal Household at Buckingham Palace during the Diamond Jubilee celebrations in 2012 and 2013, while a teaching fellow at BU London. What was that experience like?
Lamontagne: It was unbelievable. I was doing my PhD through BU at the time. [The palace] had summer jobs, and I applied and got one. I ended up working in the Royal Mews, where the horses and carriages are kept, I worked in the Queen's Gallery, which are changing exhibitions in Buckingham Palace, helped with the tours of the garden, and then some guiding in the palace itself.
 
I'm getting emotional talking about this. When you're there, you realize that you are part of history, it's kind of otherworldly in a way. I've locked up the front door of Buckingham Palace. That's awesome. As a historian, it's an amazing opportunity to be part of history, and I think that all of us who've worked there don't take it lightly. No matter what your job is, if you're in the laundry, working in the equerry, the armed services, whatever your role is, you know that it is vitally important. And you're just imbued with this sense of something so much bigger than yourself.

The funeral of Britain's Queen Elizabeth II will be held at London's Westminster Abbey on Monday, September 19, beginning at 5 am ET. View the funeral live on any of the major broadcast networks, including ABC, NBC, CBS, and CNN.