COM Student among Inaugural Cohort of Obama Foundation Voyager Scholarship Winners
Katarina "Kat" Quach (COM'24) is one of 100 college students recognized for their commitment to public service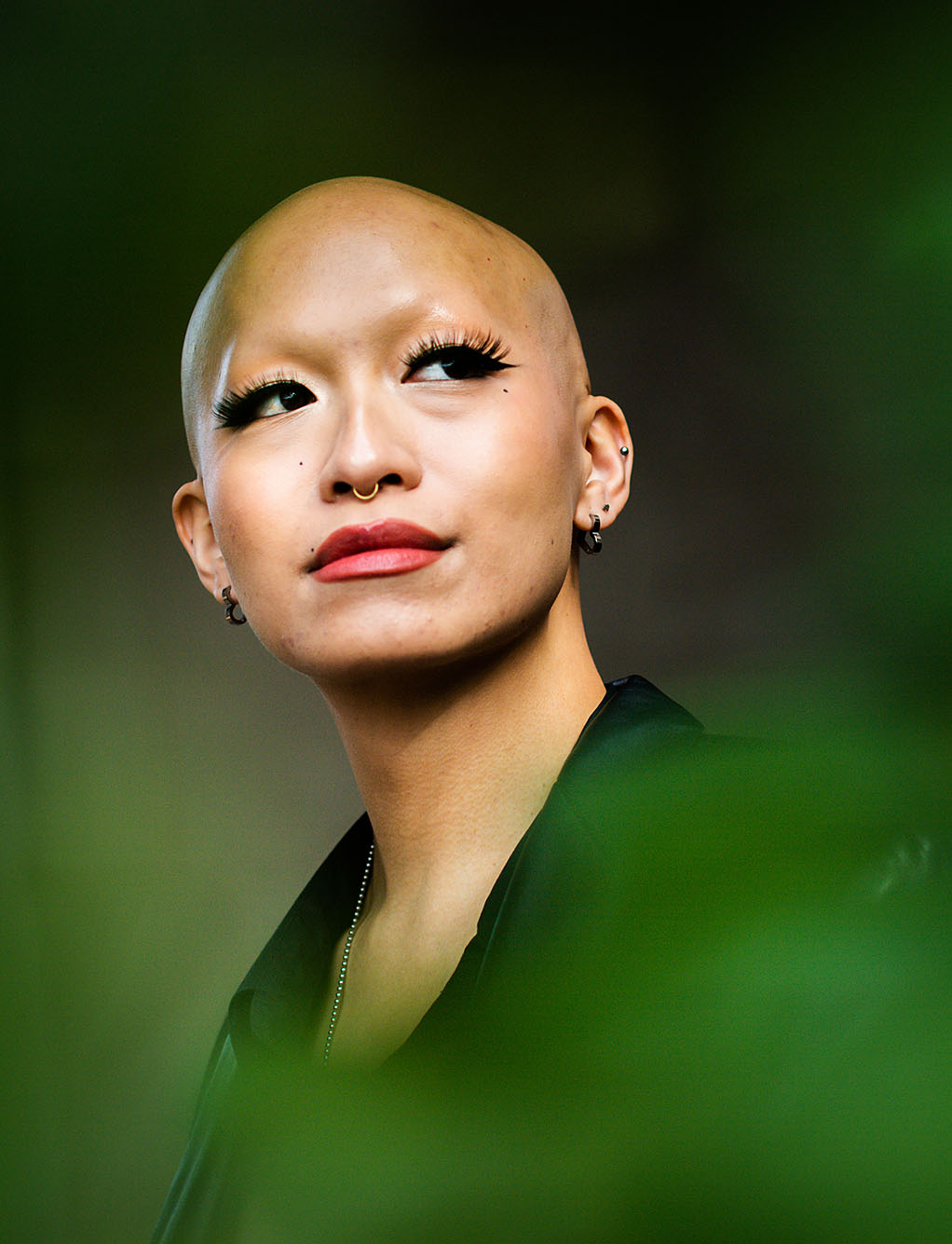 Accolades
COM Student among Inaugural Cohort of Obama Foundation Voyager Scholarship Winners
Katarina "Kat" Quach (COM'24) is one of 100 college students recognized for their commitment to public service
As a middle and high school student in Seattle, Wash., Katarina "Kat" Quach wanted to give students a voice, so she became active in student government. She also wanted to share her love of art, so she interned at the Seattle Art Museum, and after coming to BU, worked on a series of public art installations designed to promote learning and engagement in children. As a first-generation college student, Quach (COM'24) works at the Newbury Center, where she provides support and resources to other first-gen students.
Now, her commitment to public service has earned Quach a rare distinction: she has been named one of the inaugural recipients of the Obama Foundation's Voyager Scholarship, also known as the Obama-Chesky Scholarship for Public Service.
Created by Barack and Michelle Obama and Airbnb CEO Brian Chesky, the scholarship is awarded to college students pursuing careers in public service. It provides up to $50,000 in financial aid to reduce college debt, a stipend of $10,000, and free Airbnb housing for a "Summer Voyage," where students gain exposure to new communities and experience in a field they choose during the summer between their junior and senior year, plus an additional $2,000 travel credit for 10 years after graduation, designed to provide them with an opportunity to continue to make new connections through their public service careers. In addition, winners receive access to an invaluable network of leaders and mentors.
"I have a really strong foundation in believing in and investing in community. I really do try my hardest to work for others. That's what I've centered my life around," says Quach, who first found out about the scholarship from a Newbury Center newsletter. She applied in June and was notified in August that she'd been selected.
This week, Quach will travel to New York City to attend an Obama Foundation Democracy Forum and Fall Summit, where she will have a chance to meet President Obama and Chesky and get to know fellow Voyagers.
The Democracy Forum is not related to the scholarship, but scholarship recipients are invited to listen to global leaders speak about some of the pressing issues facing democracy. The annual Fall Summit consists of Voyager workshops discussing leadership, service, and community, and in particular, the role of empathy and understanding in leadership.
The scholarship is designed to help shape the next generation of public service leaders and is open to students entering their junior year of college at an accredited four-year institution. Students must also be able to demonstrate a financial need and be either a US citizen, a permanent resident, or a DACA recipient.
The Voyager Scholarship website's description of the students they choose: "We are looking for young people from every corner of this country who share a curiosity about the world and the conviction to want to make positive change within it—just like our founders. Students should have a passion for helping others, experience serving in or building community, and an expansive view of what's possible through public service." The website defines public service broadly as careers in government, nonprofits, or the private sector. It is not confined to a specific field or area of study.
Quach says she wants to do public relations in the nonprofit arena, whether working for a museum or some other organization. She says her public relations work has always been community-focused. "I really do believe in the power of telling stories in a lot of different contexts," says Quach, who will study abroad in Los Angeles next semester. "I am also a visual arts minor, so I find myself telling my story [that way] and finding ways to tell other people's stories."
She'll spend the coming months finalizing her Summer Voyage, custom designing her own work-travel experience this coming summer in her selected field of public service.
Quach says she is hoping to engage in public relations work during her Summer Voyage, but notes that what's most important to her is building support for LGBTQ people, and she's considering New York, Chicago, and Berlin as possible locations. "I like building community amongst LGBTQ people, but also just building networks of support, whether it be housing or access to healthcare or anything these people face," she says.
As an undergrad assistant at the Newbury Center, she helps with workshops, manages the newsletter and web events calendar, creates graphics, and works on special projects.
"All of the staff at the Newbury Center are first-gen or were first-gen students," says Quach, who also serves as co–editor-in-chief of the center's Elevate magazine. "It allows us to create community amongst ourselves as a staff, but also, when we have created this community amongst ourselves, it's an even more welcoming place for students."
"It has been such a joy to work alongside Kat and to see how much she's grown academically and professionally over the last year," says Maria Dykema Erb, director of the Newbury Center. "While Kat has accomplished so much already here at BU, I know that this is just the beginning. The future is so bright for her!"
"Kat is an incredibly caring individual," says Sam Betsko (CAS'24), a classmate and close friend. "She always makes sure people feel included and supported, and it's important to her to show love to all the people she cares about, so I feel very lucky to have her in my life. She's a joy to be around."
Quach is proud to be among the first Voyager Scholarship recipients, but admits to being a little nervous about meeting the former president in person. "I truly adore what the scholarship stands for," she says. "It really is magical, just how many people will be receiving this opportunity, this experience. It feels so nice to be recognized and celebrated at this level, and I cannot speak on how grateful I am."