New Music July 2022: Local Boston Concerts, New Album Releases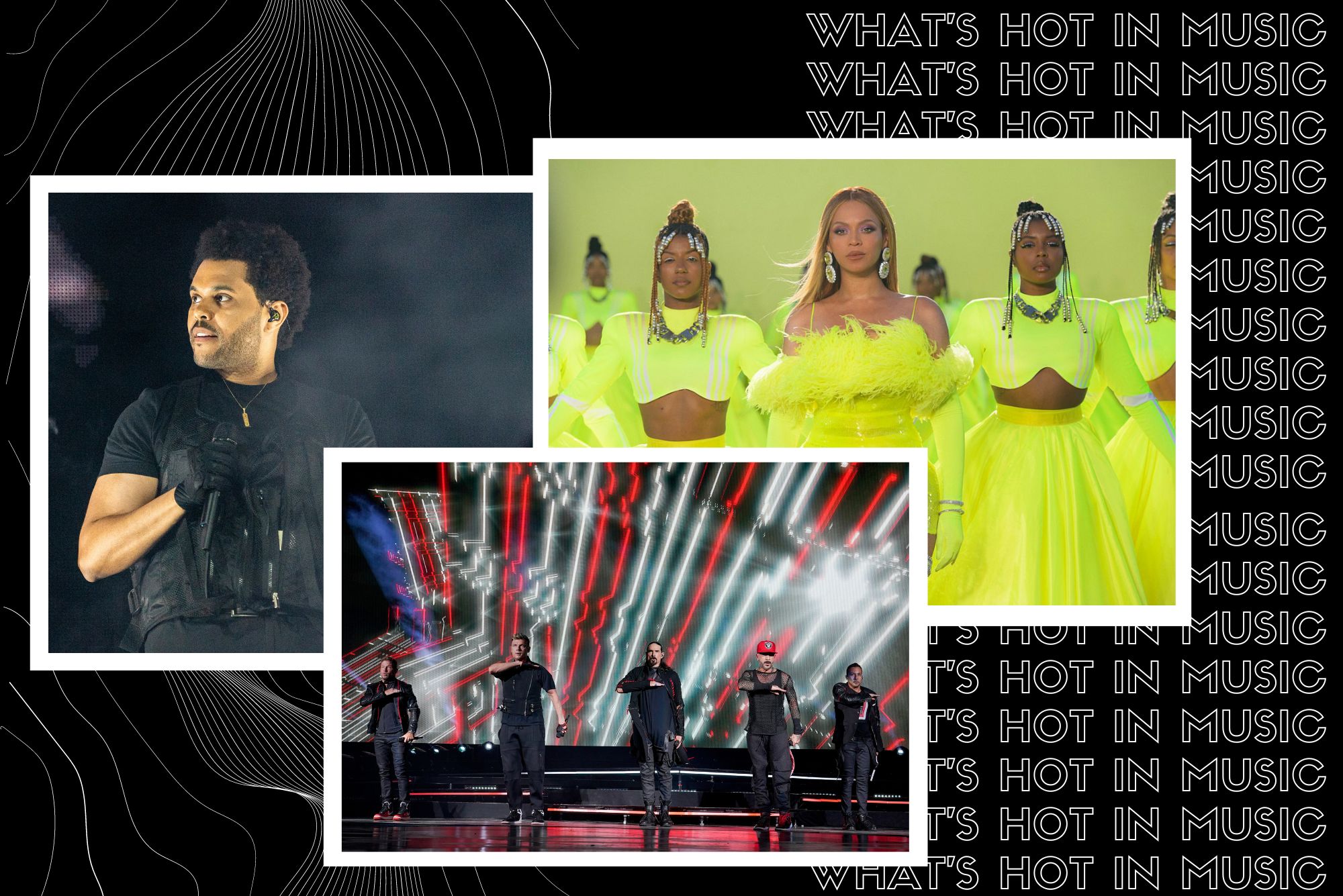 New Music
What's Hot in Music This Month: Local Concerts, New Releases
Drake's surprise dance album, Beyoncé's long-awaited return, and the Weeknd live at Gillette Stadium on tap in July
Summer has officially arrived and a host of artists are releasing much anticipated albums this month, as well as some surprise drops and a couple of exciting sophomore releases. And July's local concert scene is jam-packed, including performances by pop megastar the Weeknd and throwback boy band the Backstreet Boys.
New Releases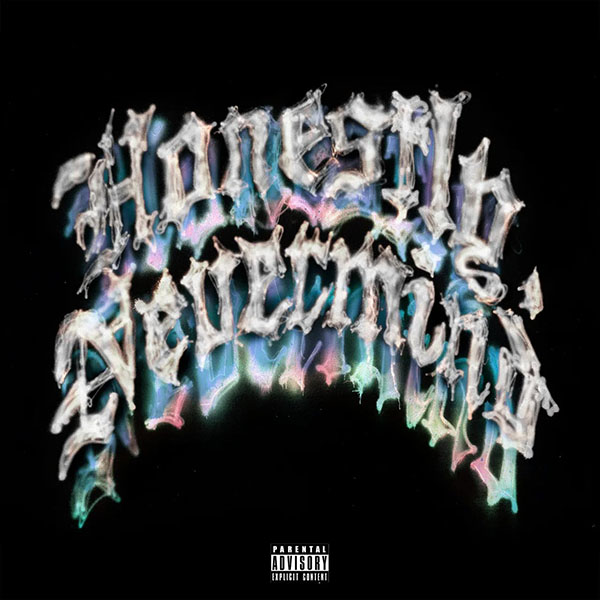 Honestly, Nevermind, Drake
Although this album dropped by surprise in mid June, its momentum has been building and we can expect to hear a lot of the tracks all summer. Honestly, Nevermind sees the Canadian singer/songwriter head in a new direction from what he's been up to the past few years: it's a house-inspired, energetic dance album. Fast-paced up-tempo songs like Sticky and Massive infuse Drake's traditional hip-hop sound with dancehall beats, while other songs like Texts Go Green and Flight's Booked see him tone down the beats in favor of the more somber mood we've come to expect from him. Atlanta rapper 21 Savage joins on the closer, Jimmy Cooks, the project's only pure-rap song, where both rappers go bar-for-bar. The album, a tribute to his friend and fashion icon the late Virgil Abloh (a house DJ in his own right), Honestly, Nevermind has drawn both praise and outrage from longtime fans.
---
Lizzo took the world by storm when her hot girl anthem Truth Hurts became a viral hit, albeit two years after its original release. She kept the momentum up with pop hits like Juice, About Damn Time, and Good as Hell, enshrining herself as one of the biggest female pop stars of the last few years. She's also become widely known for her advocacy for body positivity and her fun, relatable social media presence on TikTok and Instagram. She describes her fourth studio album, Special, as a "love album" and one of her most "musically badass works." It's her first release since 2019's Cuz I Love You. Expectations are high and all signs point to Lizzo being set to meet them.
The promotional single Grrrls came under fire recently for the use of an ableist slur, which Lizzo quickly replaced following a public outcry from disability advocates. Fans have to wait until July 15 to hear the other tracks, but if the past is any indication, Lizzo's got another hit on her hands.
---
TikTok has become one of the most powerful forces shaping the music industry, and no one knows that better than Filipino-British singer Beabadoobee. She began writing and recording songs after getting her first guitar at age 17 and learning to play by watching YouTube tutorials. Since 2017, when she began releasing covers and singles, Beabadoobee has amassed a following, all while racking up awards and honors, even touring with popular indie artist Clairo. But when her song Coffee was sampled in rapper Powfu's song death bed (coffee for your head) in 2020 and blew up on TikTok, spreading like wildfire, Beabadoobee achieved global fame. Anyone anywhere on the internet during that time heard the melody played over cute videos of dogs or babies. She released her first studio album, Fake It Flowers, soon after to critical acclaim and moderate success on the charts. Billboard even named her the Top New Rock Artist of 2020. Beatopia, her second album since achieving viral fame, is set to release July 15 and marks the beginning of a new era for the burgeoning star.
---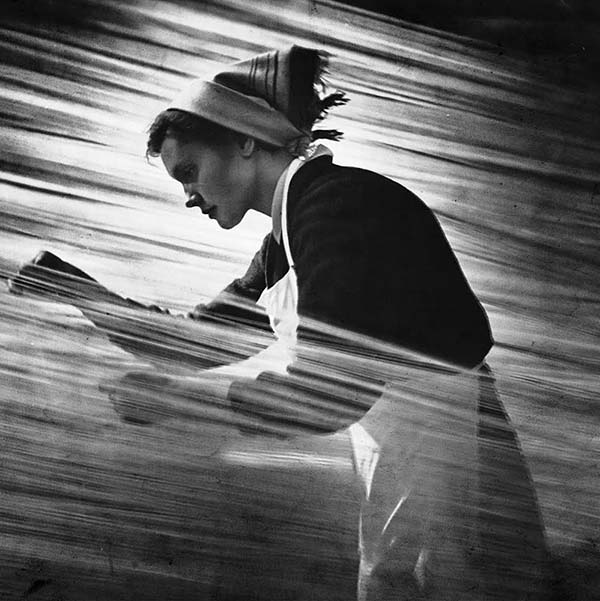 Entering Heaven Alive, Jack White
There are traditional rock stars. There are weird rock stars. And there's Jack White. The enigmatic singer and guitarist rose to fame as half of the duo the White Stripes, alongside Meg White. The two eventually separated, with Jack White launching a successful solo career, marked by a unique brand of eccentric showmanship. Entering Heaven Alive, set to release July 22, marks his fifth solo studio album, following Fear of the Dawn, a chaotic blues-rock project released this past April. The new album is a more folk-oriented companion piece that marks a departure from his usual fare.
---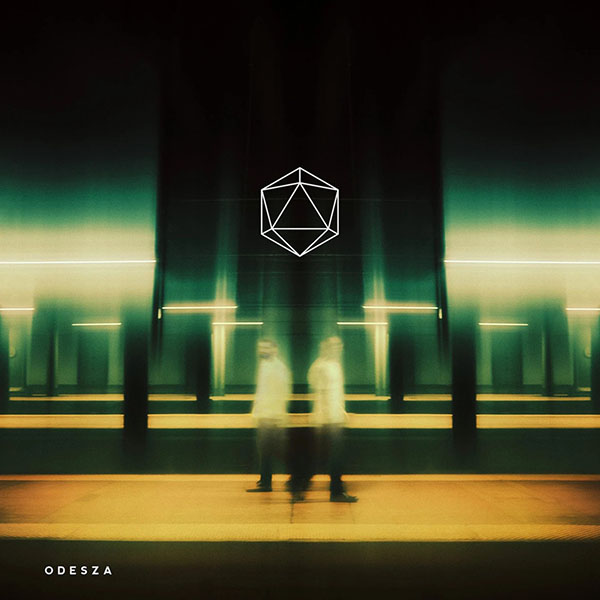 This musical twosome CatacombKid and BeachesBeaches continues the dance music resurgence with the release of The Last Goodbye, which drops July 22. One of the past decade's most prominent electronic music duos, Odesza became huge in the dance scene and earned multiple Grammy nominations with songs like Line of Sight and Say My Name. Their last album release under Odesza was back in 2017 with their third studio album, A Moment Apart, which was followed by a world tour. In 2020, the two collaborated with Australian producer Golden Features to form a new group, Bronson, and released an album under that name.
Now, almost five years later, Odesza is back with a new album, much to the delight of diehard fans. Initially teased on their website and on Instagram, they've released five singles from the album so far, including "The Last Goodbye," which draws on noted blues and soul singer Bettye LaVette's classic 1965 "Let Me Down Easy." Critics have called the song "buoyant," and "hypnotic," generating lots of buzz for what promises to be one of the biggest albums of the summer.
---
Queen Bey fans, rejoice! Hard to believe, but it's been a very long six years since Beyoncé's last solo project, Lemonade, dropped to critical acclaim in 2016. Since then, she's only done a collab album with her husband, Jay-Z, and a companion album for the Lion King remake. But now, one of the world's biggest pop stars is back with a new studio album, Renaissance, out July 29. The Grammy winner has released few details about the record, which reportedly includes several genres, but has dropped a few hints recently. One was about the album's title almost a year ago when she said in an interview, "With all the isolation and injustice over the past year, I think we are all ready to escape, travel, love, and laugh again. I feel a renaissance emerging." Her social media announcement also included a subtitle, Act I, suggesting the album may be part of a larger project. She posted on Instagram that she hopes fans will find joy in the new work: "I hope it inspires you to release the wiggle. Ha! And to feel as unique, strong, and sexy as you are."
The album cover shows the singer, bedecked in jewels, astride a horse, and the first single, Break My Soul, released in June, is Beyoncé at her best, making a loud, powerful statement with an upbeat song that reflects her trademark resilience. The refrain and title, with the line "You won't break my soul," suggests that Beyoncé remains as formidable as ever.
---
Upcoming concerts
Classic rock band "with horns" Chicago produced a litany of Grammy-winning hits in the '70s and '80s, songs that have gone on to be featured in movies, TV shows, and even the repertoire of marching bands. Brian Wilson is one of the founders of the legendary 1960s Beach Boys, whose music continues to influence artists today. The Rock and Roll Hall of Fame inductees are touring the United States together this summer alongside former Beach Boys members Al Jardine and Blondie Chaplin. The legendary pairing performs in Mansfield July 10 in a show that promises waves of nostalgia, and yes, plenty of good vibrations.
There have been plenty of boy bands before, during, and after the Backstreet Boys reigned in the 1990s, but few have had quite the same grip on youth culture. The group came to a widely publicized end in 2006 and split off into solo careers, but they've come back together for a few reunions since then. Now, nearly 30 years after they first began performing, the band is once again touring the country, and to the delight of local fans, one of the stops is the XFINITY Center in Mansfield.
Since the pandemic began, few artists have been as busy as the Weeknd. He dropped his fourth studio album, After Hours, in March 2020 to widespread critical and fan acclaim, with Blinding Lights becoming the longest single ever on the Billboard Hot 100. He performed at the 2021 Super Bowl halftime show, putting together an iconic montage of his decade-long career. He dropped another album, Dawn FM, at the beginning of 2022, which continues to take his music in a more synth-inspired direction. Now, the Weeknd is going on tour to promote both albums, and fans can catch him at Gillette Stadium July 21.
Country music may be an iconic American genre, but one of its biggest stars is Australian singer Keith Urban. Over a career that's spanned more than three decades, he's released 11 studio albums, racked up 4 Grammy Awards and 15 Academy of Country Music Awards, and charted 18 number-one songs on the Billboard Country charts. Not to mention his time influencing the next generation of artists on American Idol. Urban released his latest album, The Speed of Now Part 1, in 2020 and is bringing his tour to the XFINITY Center July 22.
Australian singer Tones and I's catchy hit "Dance Monkey," about her experience as a street busker, took the world by storm in 2019. The song reached number one in over 30 countries and catapulted the self-made singer to new heights. Her debut full-length album, Welcome to the Madhouse, was released last year. And you can catch her performing songs from that album and more when she stops by the House of Blues in the Fenway this month.