Need Ideas of How to Celebrate the Holiday Season in Boston?
Explore the city's festivities, from outdoor markets to lights to live performances
Things-to-do
Need Ideas of How to Celebrate the Holiday Season in Boston?
Explore the city's festivities, from outdoor markets to lights to live performances
With finals just about over, it's time to get in the festive spirit. Campus dining halls close on December 21 and residence halls on December 22 (they will reopen at 10 am on January 13).
Whether you are staying in Boston over break or live in the area year-round, be sure to check out some of the city's holiday events. Our list of holiday markets, performances, and exhibitions will surely keep you busy this winter.
And remember to check back, as BU Today will publish a list of New Year's events on December 26.
Shopping
Dozens of local artisans sell their creations alongside the public market's year-round food vendors during the sixth annual Holiday CrEATor Market. Stop by to support New England small businesses, like Camla Jewelry, Kay's Curries, or Shir Glassworks.
The Holiday CrEATor Market, 100 Hanover St., Boston, runs through December 24. It's open from 10 am to 6 pm on Friday, Saturday, and Sunday. There will be select vendors also popping up during weekdays.
Seaport is hosting its fourth annual Snowport this holiday season, and this year's market is twice the size of last year's, featuring over 120 vendors and 19 booths offering food and beverages. There are ample photo opportunities in front of the winter wish wall—a 25-foot interactive chalkboard where guests can share their holiday wishes—and the 10-foot-tall mistletoe arch. You can also try curling or browse the Tree Market to buy a last-minute Christmas tree.
The Holiday Market at Snowport, 100 Seaport Blvd., Boston, will be open daily through December 31. Hours vary; check here.
Worship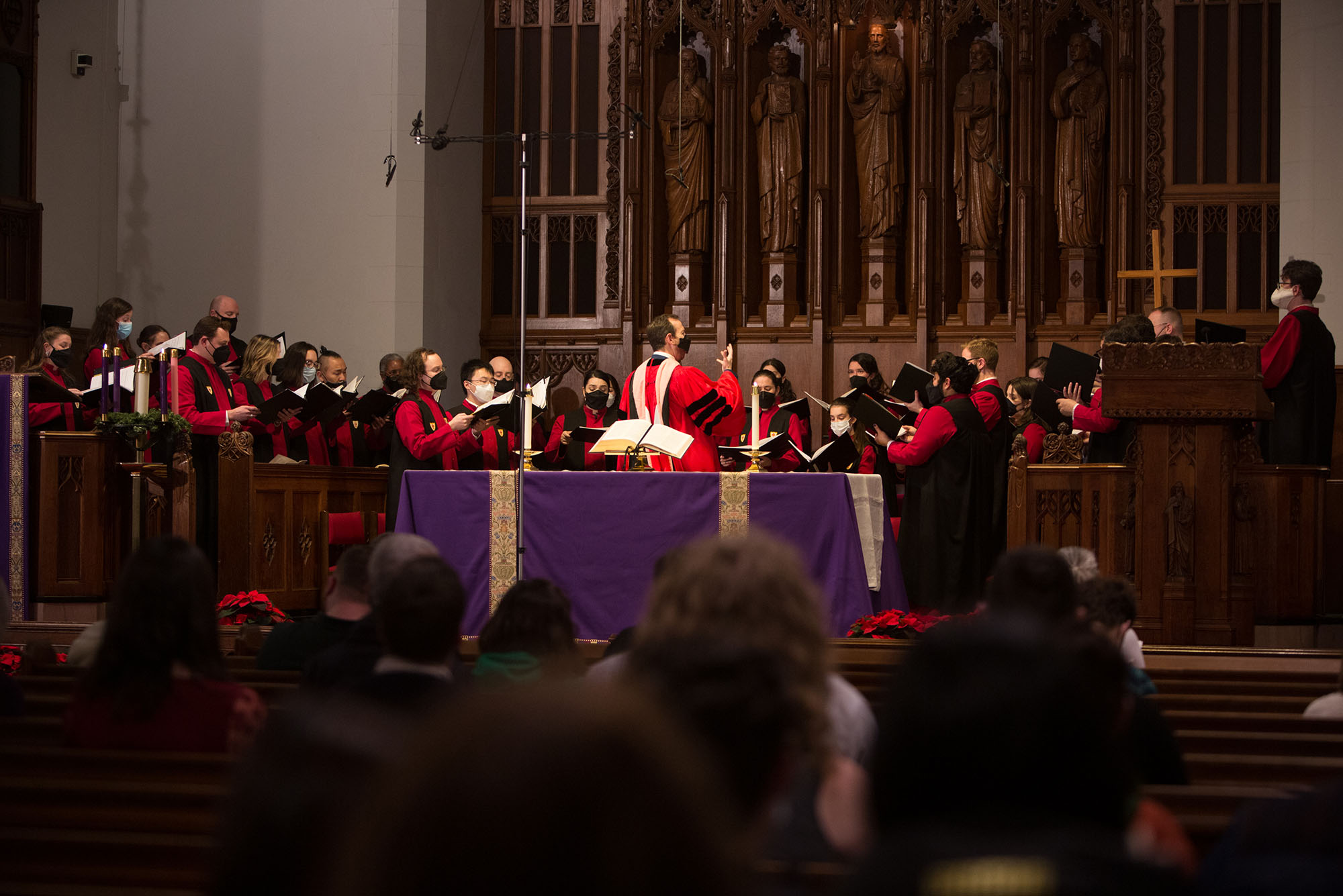 Marsh Chapel's Christmas Eve services are meant to be both a joyful celebration and a calm meditative event. There will be two services: one at 1 pm (a good idea for those with kids) and the annual Christmas Eve candlelight service at 7:30 pm. The Marsh Chapel Choir will also perform.
The services, free and open to the public, are on December 24, at 1 and 7:30 pm, at Marsh Chapel, 735 Commonwealth Ave., Boston.
Performance
The Holiday Pops returns this holiday season, conducted by Keith Lockhart (Hon.'04) and James Burton. Jam out to a broad range of tunes, including jazz, pop, and indie rock from the past and present. Symphony Hall also offers preconcert meals, dining during the concert, and intermission refreshments.
The 2022 Holiday Pops runs through December 24 at Symphony Hall, 301 Massachusetts Ave., Boston. Tickets are available here.
Attend Mikko Nissinen's The Nutcracker to enjoy outstanding choreography and a dazzling set design. Transport yourself to a winter wonderland as you watch the "Dance of the Sugar Plum Fairy," while listening to Tchaikovsky's iconic score.
Boston Ballet's The Nutcracker is at the Citizens Bank Opera House, 539 Washington St., Boston, through December 31. Purchase tickets here.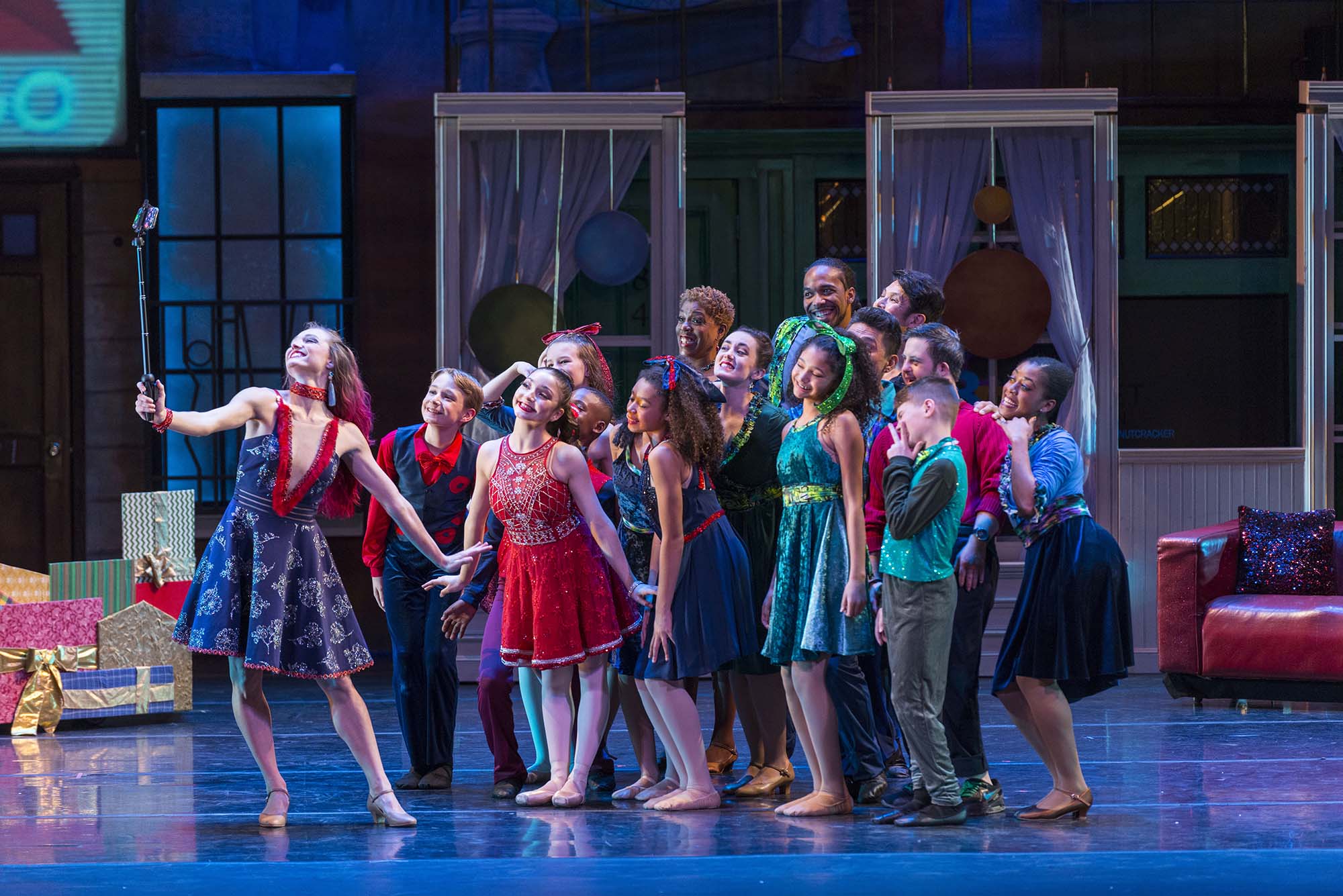 Tony Williams' Urban Nutcracker offers a fresh, modern twist on the classic 19th-century fairy tale. Representing Boston's diverse cultures, the Urban Nutcracker showcases ballet, tap, hip-hop, swing, flamenco, jazz, and more.
Urban Nutcracker is at the Boch Center Shubert Theatre, 265 Tremont St., Boston. Shows run through December 23. Purchase tickets here.
Lights
Boston Common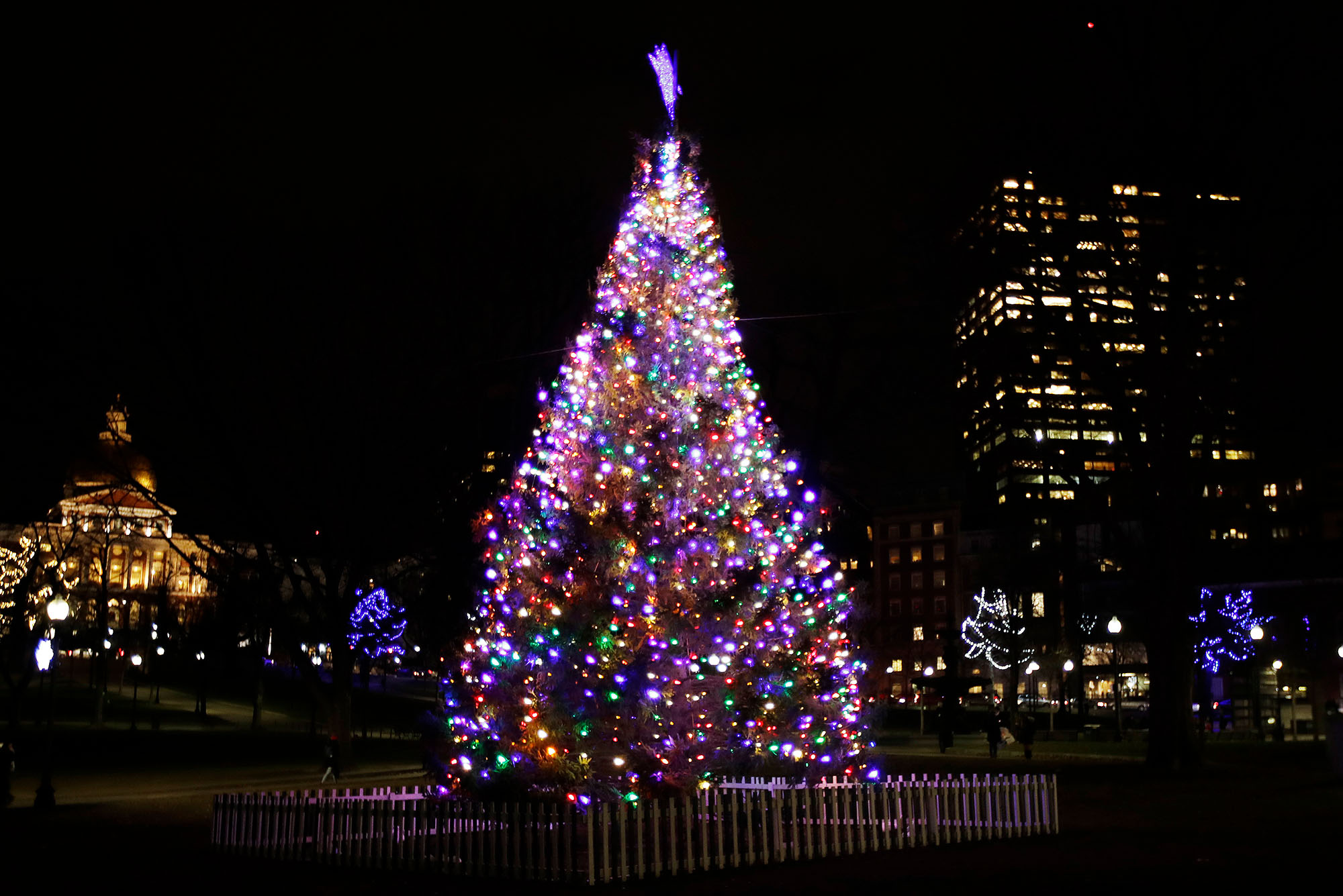 The Boston Common's annual Christmas tree, its 51st, adjacent to the Visitor Information Center on Tremont Street, has a storied history. Each year, Nova Scotia gifts a tree in gratitude for Boston residents who aided in relief efforts following the 1917 explosion of a munitions ship in Canada's Halifax Harbor. Less than 24 hours after the attack, a train from Boston, filled with emergency supplies and resources, arrived in Nova Scotia. A tree lighting celebration is held every year.
Copley Square
Copley Square will be illuminated by the lights of its annual Christmas tree this holiday season. Stop by for a great photo opportunity and then do some holiday shopping at the Pru or along Newbury Street.
110 Atlantic Ave., Boston
The 26-foot-long trellis along Boston's historic waterfront is transformed into a breathtaking holiday display each year. Walk through the archway and look up at the hundreds of holiday lights that surround you. There are also over a dozen decorated trees to enthrall you.
Arlington Street and Commonwealth Avenue, Back Bay
The trees lining Commonwealth Avenue Mall are lit every December. A stroll down the iconic area is guaranteed to put you in a festive mood.
149 Pond St., Stoneham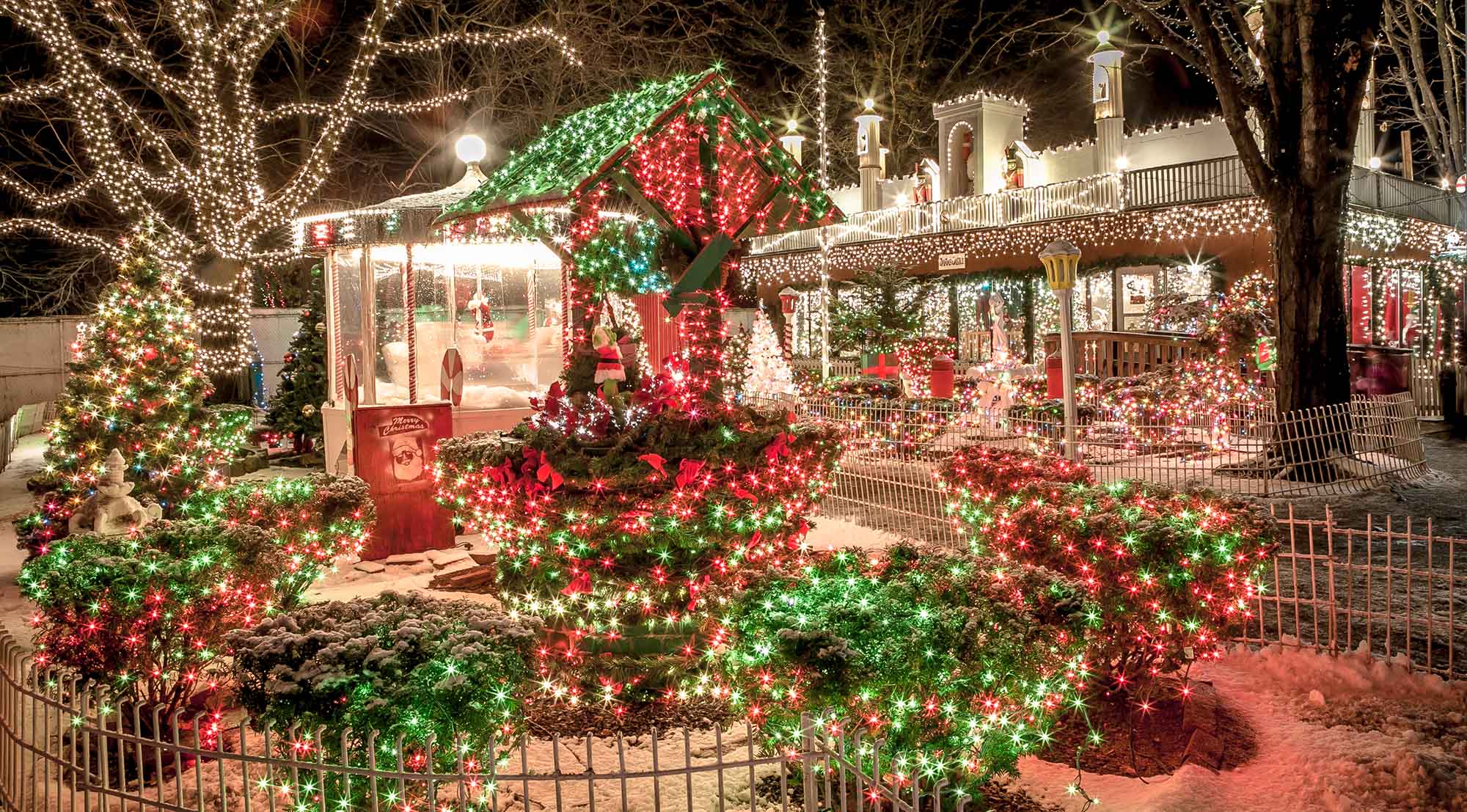 Stone Zoo's 26 acres are lit by thousands of lights this holiday season. Explore the grounds and discover large-scale animal lantern displays alongside the animals themselves.
ZooLights runs through January 8 at 149 Pond St., Stoneham. Tickets are available here.
Exhibitions and Activities
Stop by the Museum of Science to view a display of miniature trains across a winter landscape. Keep an eye out for replicas of iconic Boston landmarks, including the Custom House and the Zakim Bridge. With interactive activities and the promise of additional surprises, the exhibition is sure to fascinate both children and adults.
The Museum of Science, One Science Park, Boston, is open from 9 am to 5 pm daily; admission is $29 for adults, $24 for children, and free for children under 3. Admission to the holiday display is included with Exhibit Hall tickets.
Head over to Boston Common for some ice-skating fun. If you get hungry, stop by the Frog Pond Café for a quick bite. Students enjoy half-price skating admission with a valid college ID every Tuesday from 6 to 9 pm.
Frog Pond ice-skating runs through March at 38 Beacon St., Boston. Check here for hours.
Grab some friends and enjoy the view of the Boston skyline from the comfort of your own personal heated igloo at the Lookout Rooftop & Bar. Sip on a specialty cocktail and order some small plates to share, like the truffle parmesan fries or the chorizo jalapeño poppers.
Lookout Rooftop & Bar, 70 Sleeper St., Boston, is open Tuesday and Wednesday, 4 to 11 pm, Thursday and Friday, 4 pm to midnight, and Saturday, 2 pm to midnight. The bar is closed Sunday and Monday.