Hot New Music February 2022: Local Boston Concerts, New Album Releases
February has a rumored new release by Ye, and '90s boy band Boyz II Men
New Music
What's Hot in Music This Month: Local Concerts, New Releases
February has a rumored new release by Ye, and '90s boy band Boyz II Men
Welcome, Terriers, to our new column, "What's Hot in Music." This month, get settled into the groove of the semester with some angelic, relaxing tunes from rising star Linying, have a night out with friends to see the iconic Boyz II Men, or stay up all night waiting for the (potential) drop of Ye's highly anticipated Donda 2.
New releases
There Could Be Wreckage Here, Linying
Singaporean song-writer Linying may have had a stressful time going in and out of the studio meetings with various producers for the birth of her debut album, but the final product makes it clear: the effort was worth it. The 28-year-old broke out with her 2016 single "Sticky Leaves" off her EP Paris 12, which peaked at #27 on Spotify's United States Viral Hits chart and overtook iTunes' Singapore chart with the #1 spot the day of release, instantly bewitching soon-to-be fans with her songwriting prowess and enchanting vocals. With ties to the EDM (electronic dance music) community (she's lent her voice in the past to German DJ Felix Jaehn for tracks performed at Coachella), Linying wows with standout tracks such as the album's opener, "This Time, Tomorrow," which ropes listeners in with wispy instrumentals and dreamy falsettos, and "Faith," an effervescent ode to living in the moment.
The project gets an extra boost thanks to her extensive search for the right producers—the credits sport a number of names, like Tentendo, Micah Jasper, and the duo Myriot. The defining collaboration for the project, Linying told NME magazine, came in the form of her hero, Chris Walla, former guitarist of Death Cab for Cutie, who cowrote the final track. "Daylight Blows into One Door" is a tense, dramatic, and lush closer about the perseverance of the human will, throwing back the doors for Linying's promising, and exuberant, entrance into the music world.
---
The Gods We Can Touch, AURORA
Despite being just 25 years young, Norwegian singer AURORA, born Aurora Aksnes, is well known for the ethereal quality of her voice. The Norway native hadn't intended to pursue music as a career, but opportunity came with an agency offer after a classmate uploaded a school performance of her online. The budding artist subsequently broke into the Billboard 200 chart with her debut album, All My Demons Greeting Me as a Friend. Three years after the release of her two-part album, 2018's Infections of a Different Kind (Step I) and 2019's A Different Kind of Human (Step II), Aurora dives back headfirst to create an album inspired by Greek mythology.
It's difficult to pin the singer-songwriter down to a definite label, but it's rooted in her own unique style: a mix of delicate folk pop and poppy dance beats. She released the lead single "Exist for Love" in May 2020, ushering in a self-proclaimed "new era of music." It marked a first for AUROR, who has said in interviews that she rarely writes music about herself, preferring to focus on worldwide experiences. However, a Tweet revealed the personal progress she's made since she began writing the song in 2017: "I never thought that I would ever write a song about love. But now I am ready. My heart is ready." The singer's tender track stands in solidarity with the LGBTQ+ community, with lyrics like: "I can't imagine how it is to be forbidden from loving / Cause when you walked into my life / I could feel my life begin / Like I was torn apart the minute I was only born." Other tracks, such as "Giving In to the Love," "Cure for Me," and "This Could Be a Dream," continue the exploration of the LGBTQ+ struggle, defiance, and the gaps of self-discovery in between
---
Mysterious and private, indie rock soloist Mitski Miyawaki has been teasing her return following a two-year hiatus that seemed to be the end of her career. The Japanese-American singer has spent the last two years working on her sixth studio album, despite declaring in 2019 to a sold-out Central Park crowd that the show was her last "indefinitely." The announcement came as a shock, considering her 2018 Be the Cowboy had put her on the map, with numerous critics naming the album one of the best releases of the year, including critic moguls Pitchfork, giving the project the coveted #1 ranking. The reason for her departure? A fear of the music industry's oversaturation. Mitski details her almost reluctant return in the first single of her upcoming album, "Working for the Knife," where she critiques the capitalist machine that the industry functions under: "I always thought the choice was mine / Now at 29, the road ahead appears the same / Though maybe at 30, I'll see a way to change / That I'm living for the knife." Three other singles set to be on the album have been released, "Love Me More," "The Only Heartbreaker," and "Heat Lightning," with fans eagerly anticipating the full release on February 4.
---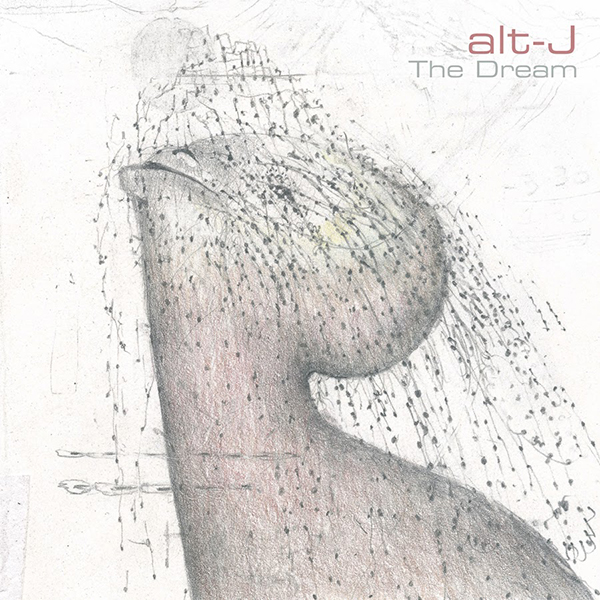 The founding members of English rock band alt-J, named after the delta sign (meaning uncertainty in quantum mechanics) met at Leeds University in 2007. The quad comprises Joe Newman on lead vocals and guitar, Thom Sonny Green on drums, Gus Unger-Hamilton on keyboard/vocals, and Gwilym Sainsbury on guitar and bass. Alt-J released their debut album, An Awesome Wave, two years after graduation in 2012, and much to the group's surprise, won the Barclaycard Mercury Prize. The award propelled the act's success on the charts, but soon after, Sainsbury announced his leave from the band, to be replaced by Cameron Knight as a supporting member on tours.
The band saw incredible success, as their 2014 sophomore project This Is All Yours garnered both a Grammy Award and a Brits nomination, and their most recent, in 2017, Relaxer, not only charted on the UK Top 10, but once again netted the group a Mercury nomination. From the looks of the three already released singles off the upcoming album, "U&Me," "Get Better," and "Hard Drive Gold," the project is sure to be a smashing hit. ("Hard Drive Gold" is a cheeky song about people's desires to get rich through cryptomining, poking fun at the fantasy of getting rich overnight: "My teacher took me to one side and told me I was scum / I left then googled "neoliberal.') The Dream is set for release February 11.
---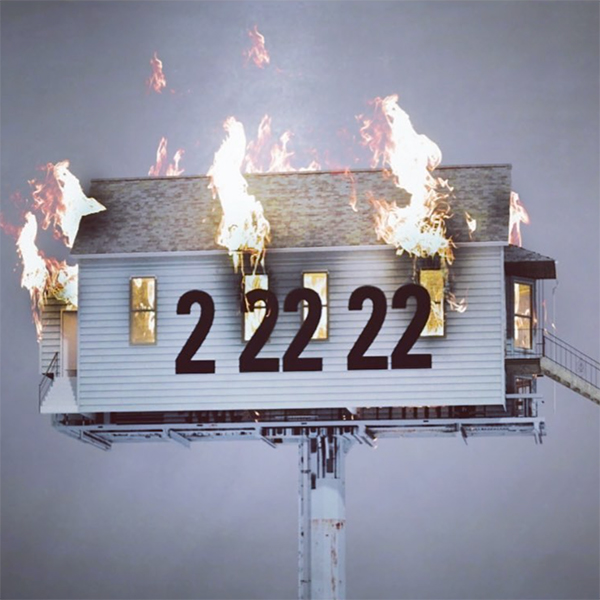 Rapper. Producer. Fashion designer. Cultural icon. There is no lack of descriptions for Ye—the man simply needs no introduction. For those who have been living under a rock, Kanye Omari West, artist name Ye, is credited with being one of hip-hop's greats, going all the way back to the beginning with his 2004 debut album, The College Dropout, which rapidly took the #2 spot on the US Billboard Top 200 chart and cemented its relevance with Best Rap Album Award at the 2005 Grammys. Ye's longtime fans, however, are painfully aware of his track record when it comes to album releases, spanning from the dawn of his career to the present day. The College Dropout, initially scheduled to drop in January 2004, was postponed three times due to his perfectionist tendencies.
West has a long history of delaying his albums, up to his latest release, Donda, originally slated for July 24, 2021, but released over a month later. Donda, littered with stunning choir backings and features from high-profile stars like The Weeknd, Kid Cudi, and JAY-Z (and even more controversial figures from the likes of DaBaby and Marilyn Manson), reads less like an album and more like a mishmashed, half-thought-out playlist. Nevertheless, Donda contains gold in the form of tracks like "Off the Grid," an incredible generational banger, "Praise God," a testament to the rapper's faith, with assistance from his late mother, Donda West, and "Keep My Spirit Alive," a track whose original has since been updated with a different version, but still (excuse the low-effort pun), managed to kept its spirit alive in a reupload of the original on Donda (Deluxe).
The follow-up to Donda is scheduled for release February 22. There are rumors that Marilyn Manson and Ye have been working in the studio day in and day out to get the project ready in time, but looking at Ye's track record, keep your fingers crossed for a punctual drop.
Upcoming concerts
Courtney Barnett
Australian-born Courtney Melba Barnett caught the public's attention with the release of her 2012 debut EP, I've Got a Friend Called Emily Ferris and follow-up EP How to Carve a Carrot into a Rose, with blunt and witty lyrics that grab at the ears. The indie star soon garnered a loyal fanbase. When it came time to drop her first studio album, Sometimes I Sit and Think, and Sometimes I Just Sit, it opened up the floodgates for positive critical acclaim, with the singer nominated for Best New Artist at the 58th Grammys as well as International Female Solo Artist at the 2016 Brits. Her latest project, Things Take Time, Take Time, peaked at 20 on the Billboard Top Alternative Albums chart. Having previously appeared at popular festivals such as Coachella, Governors Ball, Primavera, and Lollapalooza, Barnett is known to be an incredible live act. Catch her next week at the Boch Center Wang Theatre.
Courtney Melba Barnett will play at the Boch Center Wang Theatre, 270 Tremont St., Boston, on Tuesday, February 8, at 7:30 pm. Purchase tickets, $30.50 to $50.50, here.
Boyz II Men
Four-time Grammy Award winners, Boyz II Men members met attending the Philadelphia High School for the Creative and Performing Arts, with a few of them leaving the group after graduation. The group today, Nathan Morris, Wanya Morris, and Shawn Stockman, have found success with their emotive songwriting and a cappella tunes. They have a history of dominating the charts, with hit singles "I'll Make Love to You" and "One Sweet Day" breaking records when they stood at the Billboard Top 100 chart for 14 and 16 weeks, respectively. The boy band has proven its worth as industry giants, with a cumulative chart-topping 50 weeks spent at the #1 on Billboard, a feat accomplished only by other A-listers such as Elvis Presley, Drake, and Rihanna. Catch them at Medford's historic Chevalier Theatre next weekend.
Boyz II Men will perform at the Chevalier Theatre, 30 Forest St., Medford, on Friday, February 11, at 8 pm. Purchase tickets, $59 to $89, here.
K. Flay
Kristine Meredith Flaherty, known by her artist name, K. Flay, decided to start rapping because she wanted to change the misogynistic way the rap industry treated women, and she'd be damned if she was going to wait to see it happen. With a "how hard can it be?" attitude, Flaherty wrote her first song, "Blingity Blang Blang" in 2003, and the rest was history. Her debut album, Life As a Dog, was financed through crowd-funding, and when released as an independent album in 2014, peaked at number 14 on the Billboard Top Rap Albums chart. On top of graduating from Stanford with degrees in sociology and psychology, the self-made star can also play an almost stupid number of instruments, including guitar, drums, bass, keyboard, and synthesizer. It's clear that whatever K. Flay puts her mind to, K. Flay gets. Catch her on tour for her latest EP, Inside Voices, February 19.
K. Flay plays at Big Night Live, 110 Causeway St., Boston, on Saturday, February 19, at 5:30 pm. Purchase tickets, from $22, here.
KYLE
Los Angeles native Kyle Thomas Harvey's musical career began, as many do, as a fanboy. The rapper had been singing since he was six years old, but it wasn't until he listened to Kid Cudi's Man on the Moon: The End of Day that he was inspired to record his flows. His hit single "iSpy" gained him widespread recognition in 2016, peaking at number 4 on the Billboard Hot 100 chart and leading to a record deal with Atlantic Records in 2017. That year, hip-hop magazine XXL named him to its annual freshman list, featuring 10 artists to watch, and has historically predicted countless legends, like Kendrick Lamar and J.Cole. KYLE's latest album, It's Not So Bad, is his first venture into the music world as an independent artist.
KYLE will play at Big Night Live, 110 Causeway St., Boston, on Thursday, February 24, at 7 pm. Purchase tickets, from $34.50, here.
Aries
With the popularity of platforms such as Soundcloud and Youtube, theoretically anyone can become a rapper. Aries, born Arshia Nicholas Fattahi, is here to prove that. Fattahi began his music career re-creating instrumentals of chart hits, eventually developing his production skills and finding solace in rock music. His first-ever song, "mr. Fantastic," still available on his YouTube channel, accrued over 200,000 views, a small number in comparison to his breakout track, "Carousel," which got over two million views, gaining the aspiring rapper notoriety. In 2019, Aries released his debut album, Welcome Home, which was reviewed positively by theneedledrop (the popular music critic also found his footing through YouTube), who dubbed it "a solid contribution to the current wave of emo rap." The rapper is currently on tour for his sophomore album, Believe in Me, Who Believes in You.
Aries will play at Big Night Live, 110 Causeway St., Boston, on Sunday, February 27, at 6 pm. Purchase tickets, from $30, here.
This Series
Also in
February 28, 2023

February 3, 2023

December 6, 2022