POV: Every Hour, 40 Women in This Country Are Told They Have Breast Cancer. I Am Now One of Them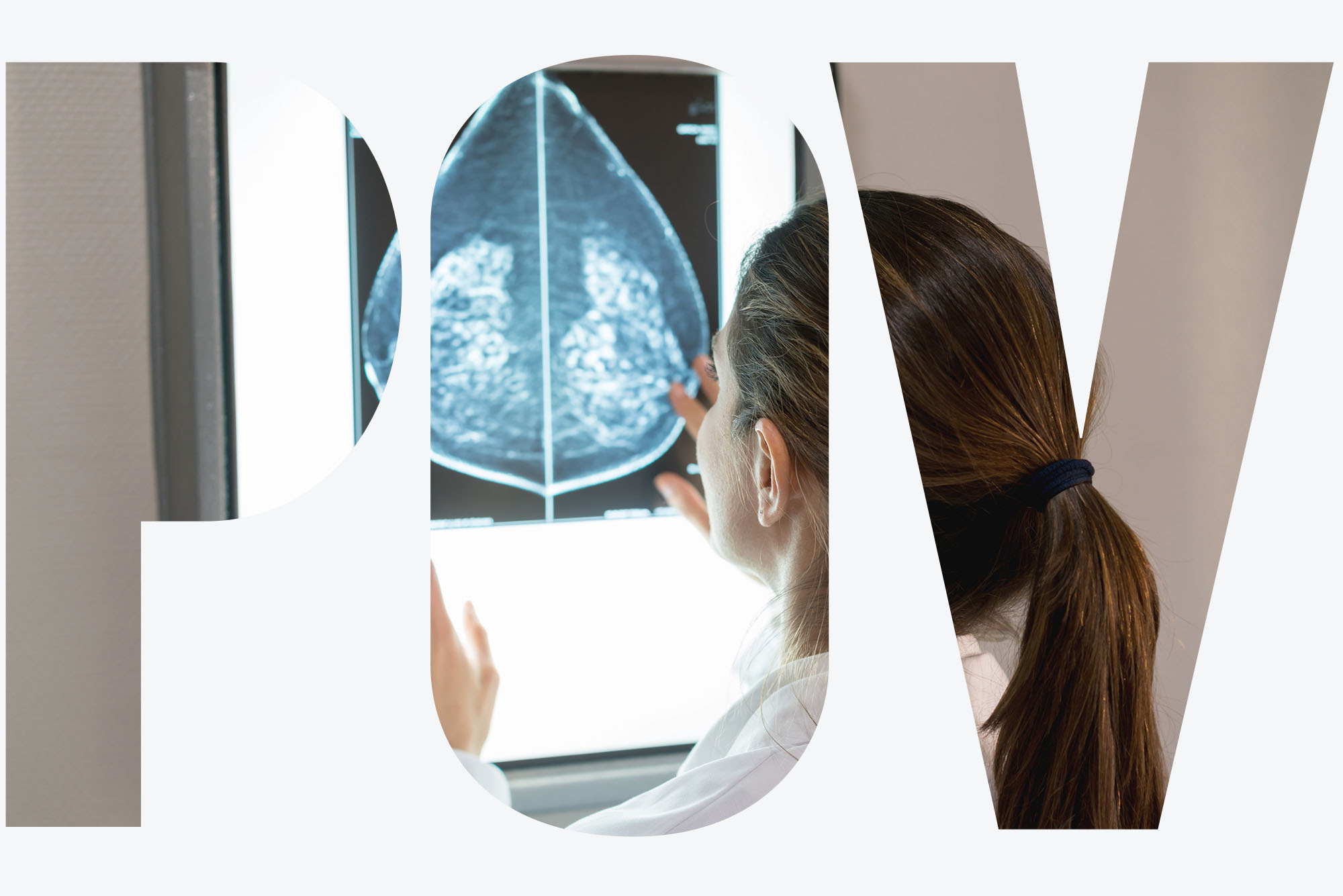 Public Health
POV: Every Hour, 40 Women in This Country Are Told They Have Breast Cancer. I Am Now One of Them
What I've learned and how I want to empower other women with this disease
Every hour, 40 women in the United States will hear these frightening words: "You have breast cancer." This May, I became one of them.
I distinctly remember the moment. I was at Miami International Airport beginning a celebratory trip for my birthday. What should have been the start of a fun and restful time had suddenly become overshadowed with uncertainty.
I was waiting for a pathology report from my doctor.
Seated at the gate, I received the notification. The test results were in. Centering myself, mentally and spiritually, before opening, and yet filled with angst, I logged into the health portal.
There it was: "carcinoma."
At first, it didn't feel real as I read it on the screen. Only after sharing the news with a close friend and confidant did the reality begin to hit and the tears start to flow. I purposefully didn't share the news with anyone else until I could speak with my doctor to learn and understand what the results fully meant.
Openly sharing our fears and uncertainties with people we trust is transformative and empowering. I decided to begin my new year transforming my fear of cancer into a determination to survive it.
My personal empowerment also came from the fact that I know more about breast cancer than the average person. My life's mission to advance diversity, equity, and inclusion began with women's health. Vigorous research and advocacy led me to a job in Washington, D.C.—the US Department of Health and Human Services Office of the Secretary, Office on Women's Health—the first federal office to focus on gender equality and policy.
After years of work advocating for other women—particularly young women—I am now the patient. I know that breast cancer is a modern epidemic—there has been more than a fourfold increase just in my lifetime. I also know that women can and do survive from it. From medications to localized radiation therapy and lumpectomy (partial mastectomy), we are no longer doomed to just mastectomy (removal of a whole breast) and chemotherapy. We now have more treatment options than ever before and are able to live a vibrant life during and after treatment.
Although I'm still in the midst of this journey—making treatment choices as I write this—my hope is to empower the next generation of women to take control of their breast health. Here are a few simple ways:
Learn how to do a self-exam of your breasts. You may think you're too young to get breast cancer, but 9 percent of the female diagnoses are in women younger than 45, and for them, the diagnosis often comes at a later stage of cancer and is frequently more aggressive and difficult to treat. 
Never ever delay your annual mammogram no matter what life challenges you are facing—COVID, school exams, work, or relationship problems. In fact, this Friday, October 21, is National Mammography Day, held annually on the third Friday of October as part of National Breast Cancer Awareness Month. If you haven't done it, make an appointment today.
If you are diagnosed with breast cancer, find an oncologist with a specialty in breast cancer—someone you feel comfortable asking questions of and sharing your anxieties with. Ask if you qualify for genetic testing. Although only about 10 percent of all breast cancers are linked to genetic predisposition, if you are in that group, you may be able to help other family members who could be at risk of developing this cancer.
Lastly, no matter where you are in your health and self-care journey, seek, join, and contribute to an empowering community that supports and lifts up its members. Empowered people empower people. Practice it beginning today.
Find more about breast cancer on the following sites: Breast Cancer Awareness Month; Centers for Disease Control and Prevention Breast Cancer in Young Women; and the National Institutes of Health Female Breast Cancer. 
"POV" is an opinion page that provides timely commentaries from students, faculty, and staff on a variety of issues: on-campus, local, state, national, or international. Anyone interested in submitting a piece, which should be about 700 words long, should contact John O'Rourke at orourkej@bu.edu. BU Today reserves the right to reject or edit submissions. The views expressed are solely those of the author and are not intended to represent the views of Boston University.