New Music December 2022: Local Boston Concerts, New Album Releases
Holiday shows at TD Garden and Symphony Hall, plus new deluxe albums from Alabama Shakes and My Morning Jacket
NEW MUSIC
What's Hot in Music This Month: Local Concerts, New Releases
Holiday shows at TD Garden and Symphony Hall, plus new deluxe albums from Alabama Shakes and My Morning Jacket
Welcome back, Terriers, to our monthly column "What's Hot in Music."
By now you've seen the results of your Spotify Wrapped and probably realize you need some new music. Don't worry, we're here with recommendations of new-to-you artists, albums, and live shows in the Boston area to check out. And since it's December, we're also throwing in ideas for holiday-themed concerts in Boston this month, from Kiss 108's Jingle Ball to the Boston Pops holiday concerts.
New releases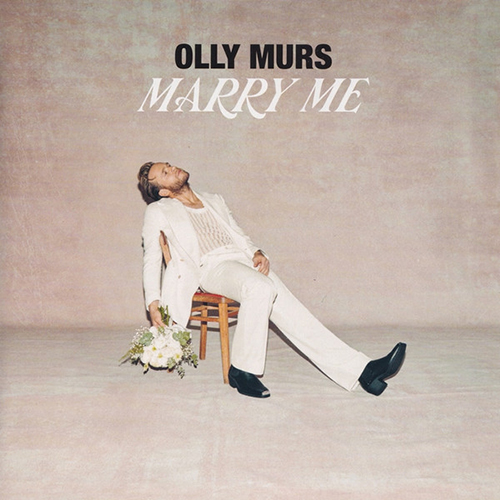 Olly Murs has had some big hits over the years, including "Troublemaker" and "Dance with Me Tonight," and this new album (released on December 2) builds off of his already successful résumé. Marry Me is Murs' seventh album and the 11 song, 37-minute collection does not disappoint. "Marry Me" is the standout and has the same upbeat pace and catchy chorus he's been known for in his career. The song's pre-chorus is really what sets the stage, though: "No more wastin' time/Let's face it/Take my hand/'Cause if we don't try, then I guess we'll never know." Murs is a talented musician who has had a strong career thus far and this album puts his talent on display once again.
---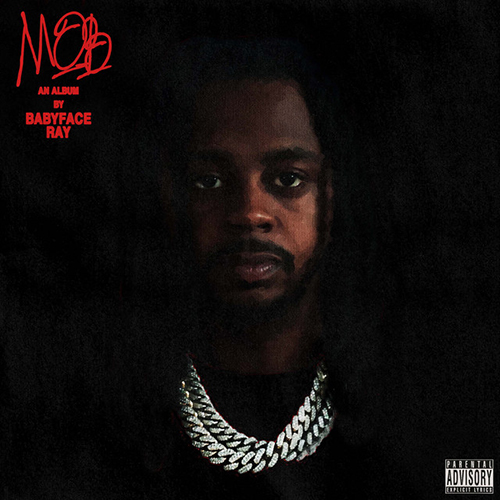 On December 2, rapper Babyface Ray released his second full-length studio album of 2022, and it contains some of his best work, including his recent singles "Nice Guy" and "Spend It." The album's songs have great beats and a good rhythm, strong picks for a listen in the car (with the bass turned up) or at the gym. The beats go well with the other instruments in each song—for example, the way they mix with the piano in "Corner Suite," "Spill My Cup," and "Waves on Every Chain." The latter song's lyrics have a great cadence and appear to address the speaker's struggle with addiction: "Relationship kind of toxic, fell in love with drugs/Fell through with the mob, they ran out of ones/Stackin' paper, couple watches, pass it to my sons/Then I know who love me and who don't, I can feel this shit/It ain't hard to put this shit on wax, 'cause I'm livin' it." Do not miss this 18-song album from Babyface Ray.
---
Boys & Girls (Deluxe Edition), Alabama Shakes
The Alabama Shakes are reissuing their debut album, Boys & Girls, to mark its 10th anniversary, on December 9. The deluxe album will feature the original 11 tracks from the 2012 album, plus a bonus track, "Heavy Chevy." The album also features all 12 tracks from the Los Angeles radio station KCRW. Boys & Girls was hailed one of the best albums of the year by Rolling Stone when it was released, and lead single "Hold On" (arguably the band's most recognizable song) was also voted the year's best song. The album entered Billboard's Independent Albums chart at No. 1 and went on to attain platinum certification (one million units sold), earning the band multiple Grammy nominations. This two-disc deluxe edition album is absolutely worth checking out. Learn more about how you can preorder the album here.
---
Circuital (Deluxe Edition), My Morning Jacket
Alabama Shakes is not the only legendary rock band releasing a deluxe album on December 9. Kentucky-based rock band My Morning Jacket is releasing a deluxe edition of their Grammy Award–nominated sixth studio album, Circuital. The album will be available in three unique vinyl variants, "Setting Sun" (orange vinyl mixed with bright transparent yellow), "Lucifer's Beach" (opaque blue and ultra-clear marble colored vinyl), and "Inner Light" (neon magenta vinyl mixed with ultra-clear swirl). The album also includes the premiere of "Circuital (First Band Demo)," which is available here now. Circuital might be My Morning Jacket's best album, and this deluxe edition is going to be a great listen.
---
Upcoming concerts
Gryffin
This month, melodic house artist Gryffin will be getting the party started at one of Boston's most electric music venues—the DJ is coming to Big Night Live on December 10 for a 21-plus show. Gryffin started releasing his own music in 2016, and one of his first songs, "Whole Heart," a collaboration with electric-pop artist Bipolar Sunshine, is still one of his most popular. He has said that the song "represents a developing maturity of my sound and depth of songwriting." Gryffin established himself as one of the world's most popular DJs when he released his 2017 hit single "Feel Good," with DJ Illenium and singer Daya. The song helped him gain national recognition, and he has sold out popular music venues such as The Novo in Los Angeles. He said in a 2016 interview that he incorporates a lot of piano and guitar into his music "to make a hybrid of electric and organic type sounds." Gryffin is about to hit it big, and fans should seize the opportunity to see him now while they have the chance. 
Jingle Ball
Kiss 108's annual holiday concert is back and this year's lineup is an exciting one. Jack Harlow, Backstreet Boys, Demi Lovato, The Kid LAROI, Lauv, Tate McRae, Dove Cameron, Jax, and Nicky Youre will be performing December 11 at TD Garden. This concert is one of Boston's best and most popular annual traditions, and it's usually sold out, with close to 20,000 fans. This lineup offers a wide variety of musical genres, with artists performing their most popular songs, and usually some holiday music covers, too.
Modest Mouse
Modest Mouse highlights a packed list of bands coming to Roadrunner this month, playing there on December 16. The Portland, Oregon–based rock band has been performing since 1992 and is currently on a 17-concert, 14-city tour, with a dozen more scheduled this year. Modest Mouse, whose name comes from a Virginia Woolf book that describes the poor as "modest, mouse-like people," is a fun band to see live, and their 2004 hit single "Float On" has a guitar riff that most rock and roll fans can easily recognize.
Brett Eldredge
Brett Eldredge is coming to Boston for not one, but two concerts this December, at the Orpheum Theater on December 20 and 21. Eldredge has had five number-one singles on the Billboard Country Airplay chart, and has been a prominent voice in country music for a long time. He's enjoyed significant popularity during the holiday season since he released his first Christmas album, Glow, in 2016, covering some of the most popular holiday songs, like "Have Yourself a Merry Little Christmas," "Silent Night," and "Let It Snow! Let It Snow! Let It Snow!" Currently three of his five most popular songs on Spotify are holiday songs. Eldredge's deep and soothing voice is well-suited to holiday music, and it's easy to understand why he decided to book two nights in Boston this December.
The Boston Pops are back for another holiday season at world-famous Symphony Hall. The Pops have been performing these concerts since 1973, and every year the atmosphere at Symphony Hall is festive. Led by Boston Pops conductor Keith Lockhart (Hon.'04) and James Burton, Boston Symphony Orchestra choral director and a College of Fine Arts master lecturer, the concerts are filled with holiday favorites, jubilant sing-alongs, and a visit from Santa Claus. Parents and caregivers can also take advantage of the shorter matinee performances for children and the sensory-friendly performances.
This Series
Also in
February 3, 2023

September 13, 2022