BU Graduate Students Vote to Unionize in Lopsided Approval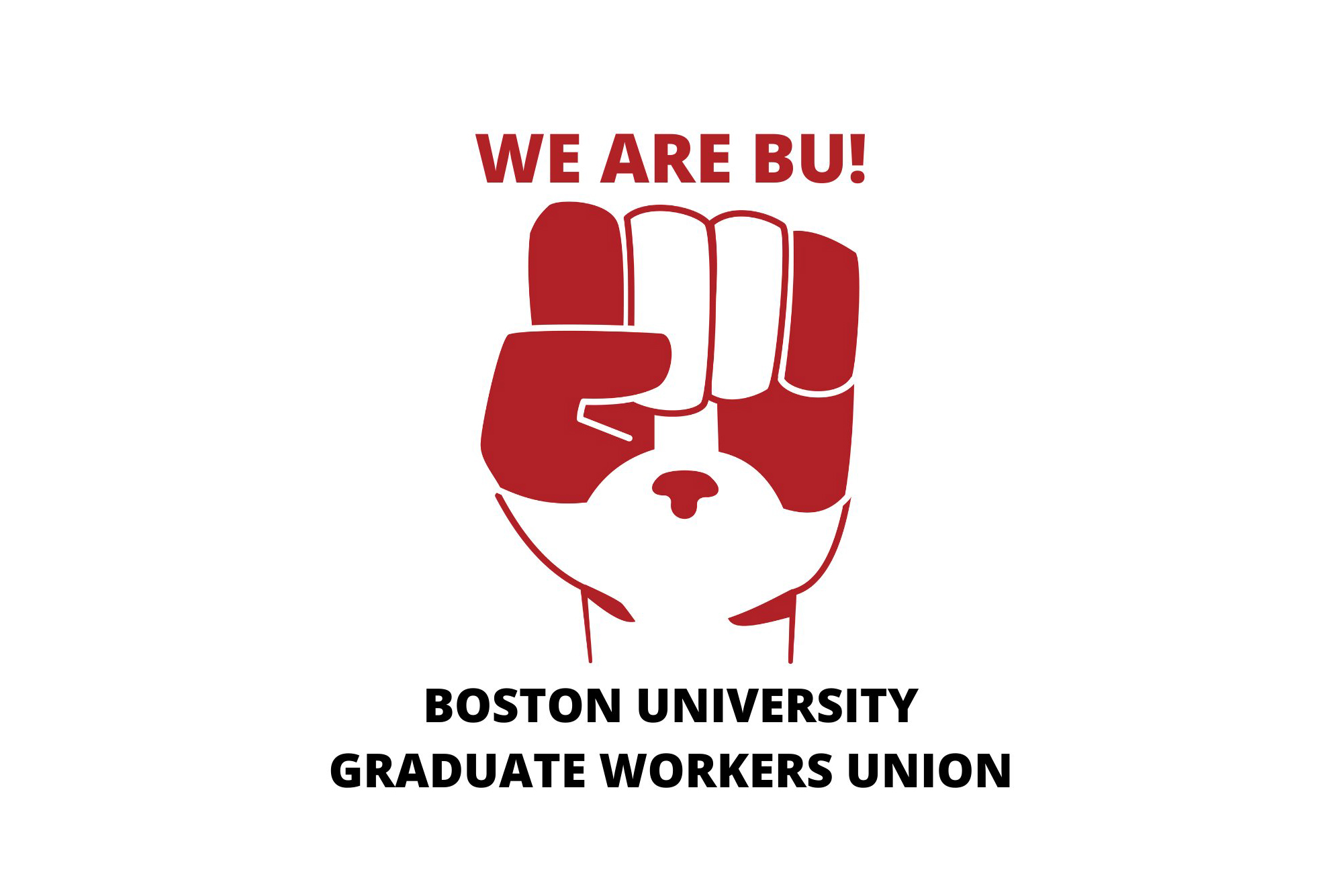 University News
BU Graduate Students Vote to Unionize in Lopsided Approval
Will seek better pay, benefits via Service Employees International Union
Joining a small but swelling group of peers nationally, Boston University graduate students have voted overwhelmingly to unionize, joining Service Employees International Union (SEIU) Local 509.
The union says the vote, held from December 5 to 7, was 1,414 to 28 in favor. Advocates say the union will secure better pay and benefits and more manageable workloads for the 3,000 graduate students who will be members of the union. Local 509's membership includes 20,000 Massachusetts educators and human service workers, while its parent, SEIU, has 2.1 million members nationally.
"Boston University graduate workers made their voices heard loud and clear that BU is a union campus," says Peter MacKinnon, president of Local 509. "We are so proud to welcome BU graduate workers into our union. These workers deserve a say in their working conditions, and we are excited to bring the energy of this victory to the bargaining table."
"The University looks forward to negotiating in good faith with its graduate student union when the time comes," says Daniel Kleinman, BU's associate provost for graduate affairs.
"We don't currently have a date for negotiations," union spokeswoman Natalia Berthet Garcia says. "But we are thrilled with this landslide victory, and we look forward to continuing to build power and bargaining."
Among the schools whose graduate students have unionized in recent years are Brandeis, Tufts, Harvard, MIT, Indiana University, and the University of New Mexico. Still, there are only 42 such unions nationwide, representing approximately one out of every five grad students.
BU pays doctoral students stipends to be PhD students, with teaching and research a part of their educational experience. Before unionization, the University set a minimum rate that all programs had to pay, which covered their full tuition and student service fees and provided health coverage through the Student Health Insurance Plan. That doesn't cover dental or vision benefits, something union advocates say Local 509 can help negotiate. (Graduate students could receive discounted dental care through the BU Dental Health Center on Commonwealth Avenue.)
As the union talks gained momentum, University leaders had argued that graduate students are different from traditional employees and would not be best served by forming or joining a union. They also pointed to recent 4 percent increases in stipends, as well as improved benefits in recent years, including policies on vacation and sick leave.
Terrier grad students explored unionization three years ago, a drive that stalled during the Trump administration. Advocates resumed their efforts this year. Students interviewed by BU Today earlier this fall said that their University stipends fell below the almost $47,000 annually that an MIT-developed calculator deems a living wage in Greater Boston. One student said she lives in the MBTA Commuter Rail's Zone 4, a region that's some distance from Boston, but offers more reasonable rents.
The students also said it wasn't possible to schedule all their work—class prep time, classroom time, grading, and office hours—within BU's cap on teaching duties of 20 hours per week. The University gives responsibility for managing those hours to departments and teaching supervisors.
"Organizing alongside my coworkers has shown me what workers can accomplish when we come together," says Alexandra Lion (CAS'18, GRS'25), who works in the College and Graduate School of Arts & Sciences biology department. "Throughout this entire process, we've remained committed to building a campaign rooted in solidarity. We stood by each other as we spoke out publicly at rallies and talked to our coworkers to ensure they had the information they needed to vote yes. We're thrilled to have won our union with SEIU Local 509 and look forward to negotiating our first contract."
The union says that the Boston City Council unanimously endorsed the union drive, which also was supported by US Representative Ayanna Pressley (D-Mass.).