Numerous BU Graduate Programs Advance in 2023 US News Rankings, Led by School of Medicine's Eight-Spot Leap for Primary Care
Biggest leap: School of Medicine for primary care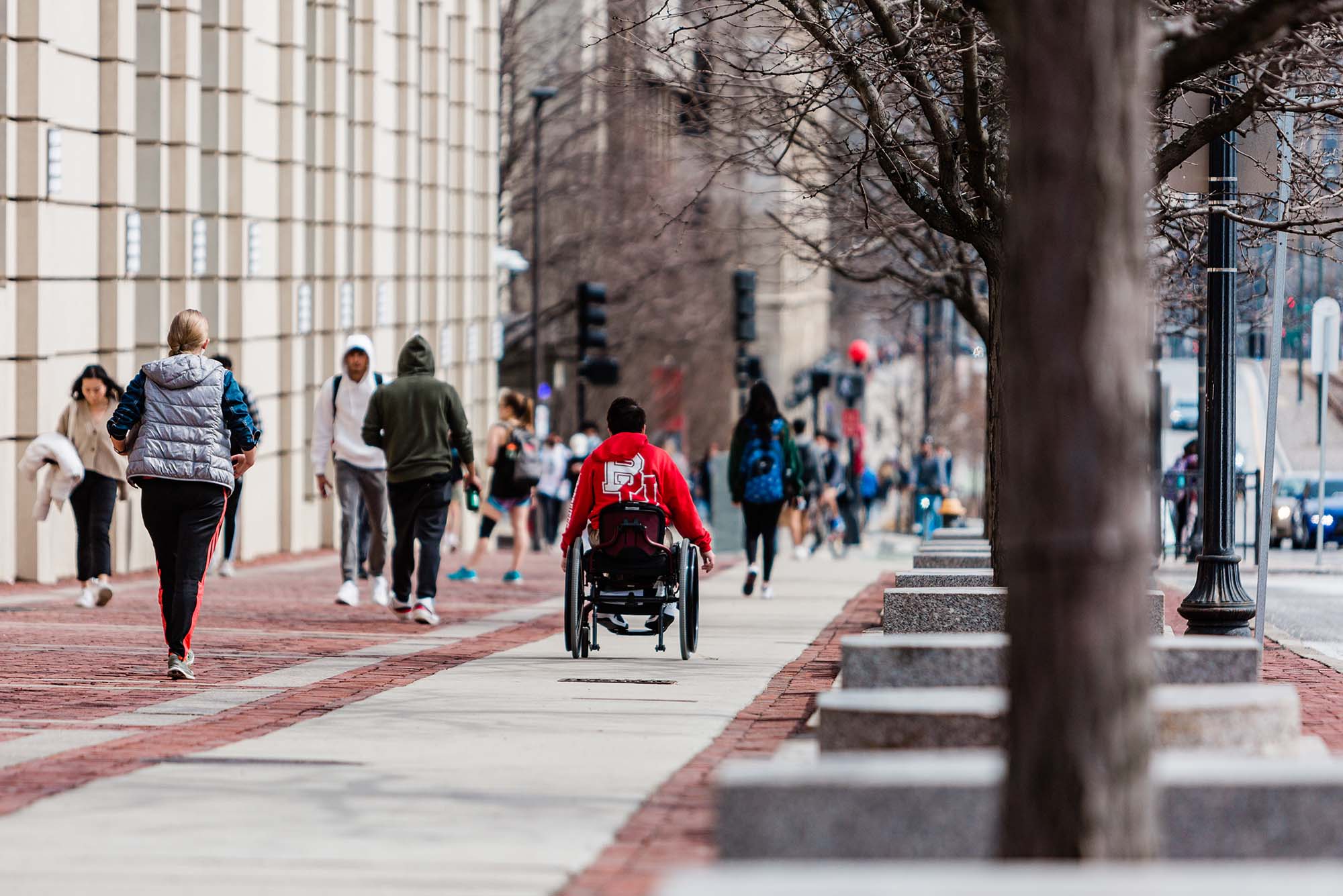 Accolades
BU Graduate Programs Advance in 2023 U.S. News Rankings
Biggest leap: School of Medicine for primary care; SPH now 6th among 195 schools
Several BU schools rose in the latest rankings of best US graduate schools by U.S. News & World Report, with the School of Medicine notching the largest leap for its primary care program.
MED rose 8 spots, to 36th best, in that category for the 2023 rankings. In the magazine's separate ranking of research, MED advanced one spot, to 32nd. The magazine assessed 124 medical schools for both categories.
Other notable advances:
The School of Law, from 20 to 17 out of 192 schools;
Questrom School of Business full-time MBA program, from 50 to 47 out of 134 schools;
The College of Engineering, from 36 to 35 out of 200 schools;
The School of Public Health, from 8th to 6th of 195 schools.
U.S. News uses different methodologies to assess different types of schools. For example, the magazine notes, rankings for schools of business, education, engineering, law, and medicine are based on "expert opinion about program excellence and statistical indicators that measure the quality of a school's faculty, research, and students." Schools of health and social work, by contrast, are among those with rankings "based solely on academic experts' ratings."
---

These rankings reflect the competitiveness and relevance of our programs at the national level.

---
Both the research and primary care categories for medical schools, U.S. News says, assessed institutions based on "faculty resources, the academic achievements of entering students, and qualitative assessments by schools and residency directors."
The primary care rankings were based in part on the average number of graduates between 2019 and last year who entered primary care residencies in family practice, pediatrics, and internal medicine. The rankings added another measure—a school's graduates between 2013 and 2015 who are practicing in primary care specialties—as that is "a fuller measure of a school's imprint in primary care than exclusively assessing the proportion of graduates in primary care residencies," U.S. News says.
"We are thrilled to see the progress BU continues to make in graduate education, as evident in this latest news," says Jean Morrison, University provost and chief academic officer. "From law and public health to engineering, medicine, and business, these rankings reflect the competitiveness and relevance of our programs at the national level. They also reflect the deep dedication of our talented faculty teams. We are proud of what these colleagues are accomplishing and excited for the direction graduate education at Boston University is headed."