Terriers Get an Up-Close Look at a New Administration at Work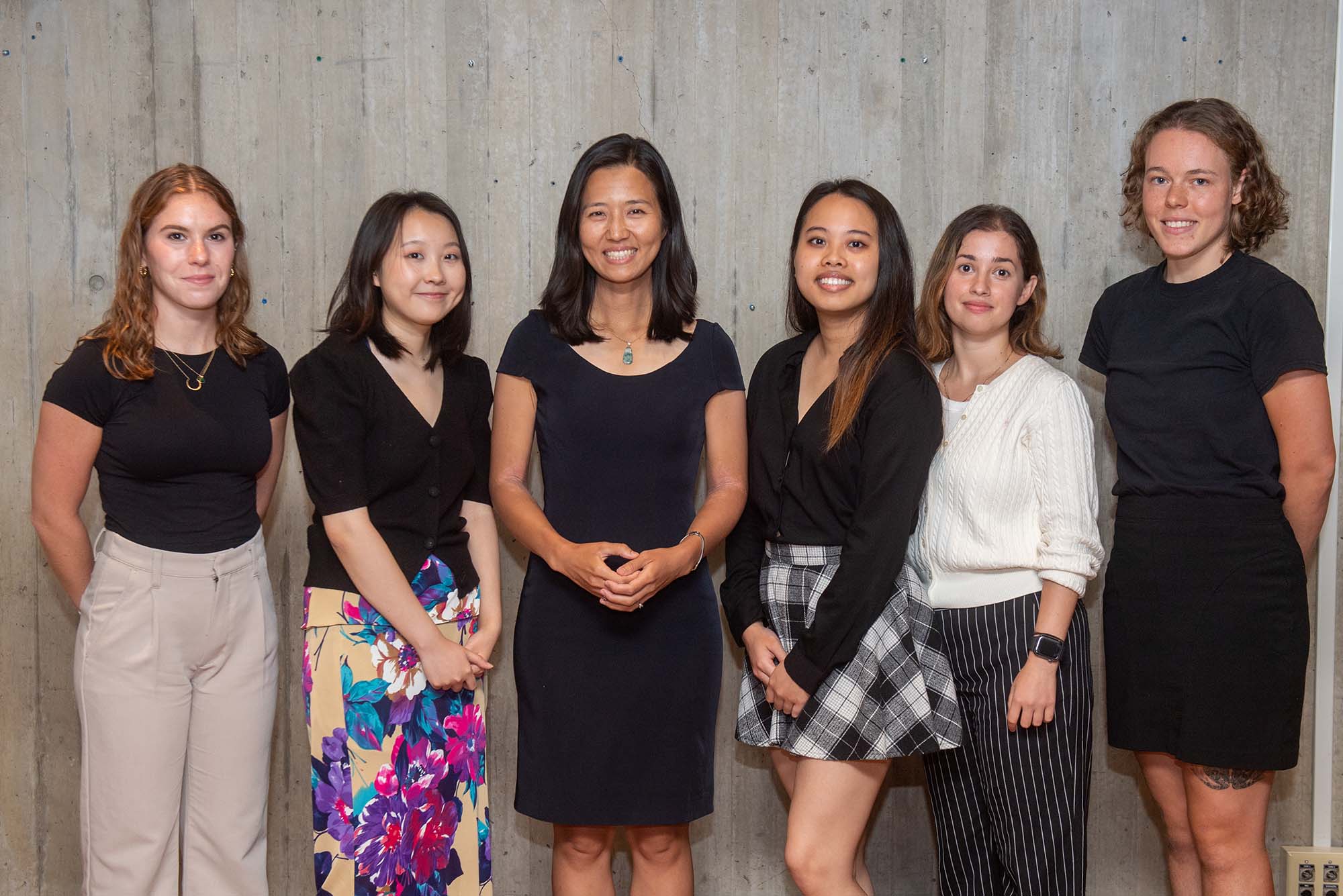 Government
Terriers Get an Up-Close Look at a New Administration at Work
This year's BU City Scholars Summer Fellows reflect on interning at Boston City Hall
It's been an eventful—and historic—year at Boston City Hall. Last November, Michelle Wu became the first woman, first person of color, and first Asian American elected mayor. In the intervening months, she has unveiled an ambitious New Green Deal to address climate change, equity, and the environment, expanded fare-free transit, and appointed a new superintendent of schools and a new police commissioner, BU alum Michael Cox (Questrom'18), among other achievements.
This summer, nine BU students had the rare opportunity of seeing the new administration in action. As this year's BU City Scholars Summer Fellows, they interned with various City Hall departments or worked for the City Council, conducting research, working with constituents, and helping to roll out new initiatives.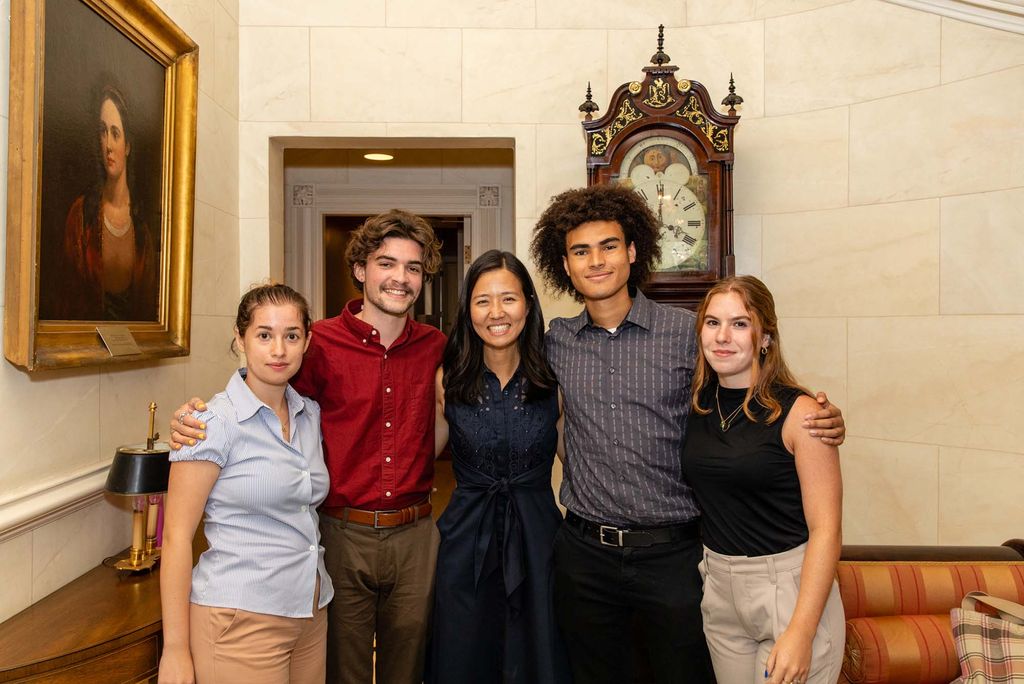 The City Scholars Summer Fellows program, which launched in 2016 and is funded by BU's Office of Government & Community Affairs (students receive a stipend for their service), is open to any full-time rising junior or senior who is a Thomas M. Menino Scholar or a Boston Community Service Scholar. (Wu herself began her career in city government as a Rappaport Fellow at Harvard Law School.)
We asked this year's fellows to share their reflections on what they learned working at City Hall and how the experience might influence their future career plans.
BU City Scholars Summer Fellows
Shirli Marini (Questrom'24)
This summer I had the privilege of working for the Mayor's Office of Economic Opportunity and Inclusion under the guidance of communication manager TJ Flaherty. As a part of the communications team, my daily tasks included creating promotional designs for upcoming events and updating the department's social media and website. Additionally, I aided in the speech-writing process for various events, along with attending weekly business walks to discuss areas of improvement with small business owners.
However, my responsibilities in the communication department don't even begin to describe what I have learned this summer. This position allowed me to interact with a wide range of individuals inside and outside of City Hall. I had the opportunity to engage with directors in other departments, including those working on small business development, supplier diversity, cannabis, and business strategy. I had an opportunity to see how much time and effort public service workers dedicate to ensuring quality of life for all Boston residents. This fellowship has taught me about the importance of municipal government and its effect on residents, especially those traditionally disadvantaged, such as women and people of color. Through my office, I have learned the significance of implementing the necessary regulations for supporting the less privileged to ensure that all Boston residents are successful, so our city can truly flourish. In the future, I plan to take what I have learned this summer and continue working to combat inequality.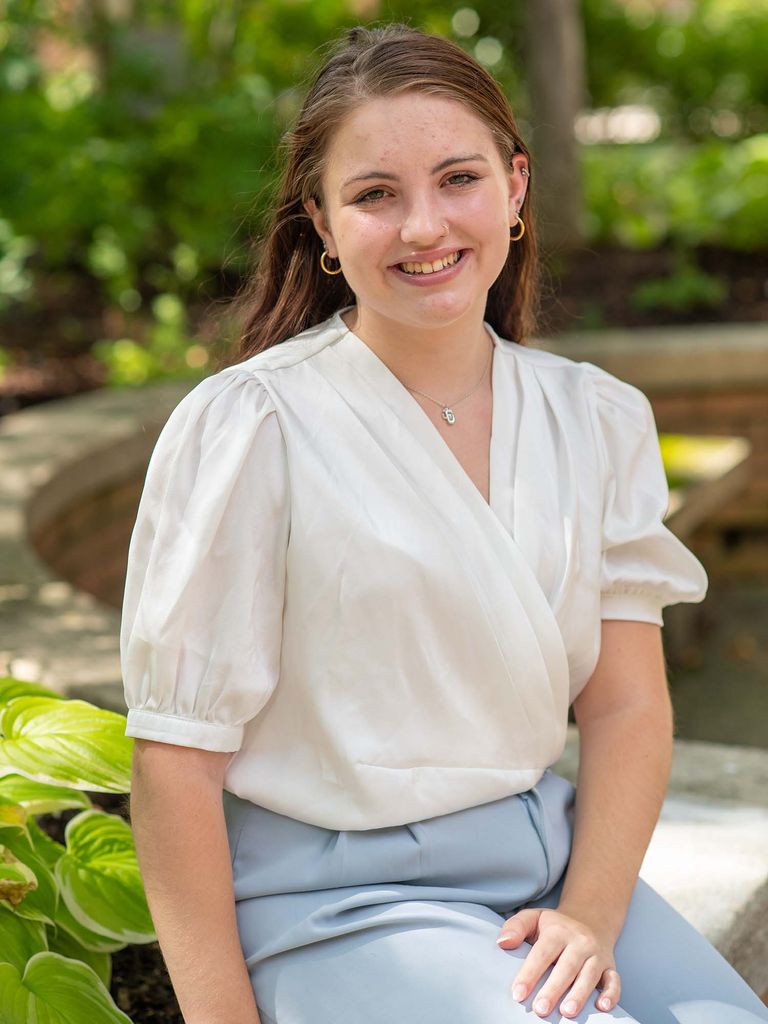 Alice Scollins (CAS'24)
This summer, I had the amazing opportunity to work in the office of City Councilor Kenzie Bok. During my time interning there, I worked on policy research for initiatives the councilor wanted to pursue, as well as constituent services, working on cases and attending community events. In addition, I attended meetings with various city departments. The main policy project I worked on this summer was developing Green Stormwater Infrastructure in the city. I looked into our current standards for stormwater development, met with various city workers to discuss this further, and even met with representatives from other cities to learn about their Green Infrastructure development. I worked closely with the councilor and staff to develop this project. At the end of this research, I was able to finalize a hearing order that was filed and passed by the city council.
This experience also allowed me to work closely with constituents, which was probably my favorite part of the internship. We regularly attended community events, my favorite being Fenway Cares, which is a food drive for residents of the Fenway. It was great to not only help the community, but also interact with the constituents that we represent on a biweekly basis.
This program overall really gave me a better sense of what it is like to work for the City of Boston, and what the city can do for all residents. It also reemphasized my passion for climate justice and working for constituents. The internship allowed me to take what I have learned in the classroom and put this into policy. I am very passionate about environmental policy, and being able to work on an environmental research project gave me an opportunity to see what that might be like in the future.
Ben Hofmann (CAS'23)
This summer I worked in the Mayor's Office of Tourism, Sports, and Entertainment. I was very fortunate to work within a department that aligns with many of my interests. The department's mission is to promote participation in public celebration and increase cultural tourism in the City of Boston. One of the many ways in which the department achieves its mission is by organizing and hosting free events that feature local and national performance and visual artists. Throughout my fellowship I helped manage the department's social media accounts, promoting events such as the Donna Summer Disco Party, the Friday Afternoon Concert Series, which is coordinated in partnership with Berklee College of Music, the Summer Dance Party Series, which features local salsa, kizomba, R&B, and house DJs and dance studios, and the 22nd annual GospelFest. In addition to designing flyers and social media tool kits, I also helped supervise many of our events in person, ensuring that attendees had the necessary resources to stay safe, but also had enjoyable and enriching experiences.
I am now a senior in the College of Arts & Sciences studying philosophy and psychology. Growing up in Boston, I was always interested in art programs, with an emphasis on social justice and inclusion. Two notable organizations that shaped me were the Boston Children's Chorus and the Shubert Theatre's City Spotlights Leadership Program. I am grateful for my experience this summer because it reminded me that local artists play a major role in Boston's culture, and that the arts as a whole are integral to the City of Boston and deserving of their place within government.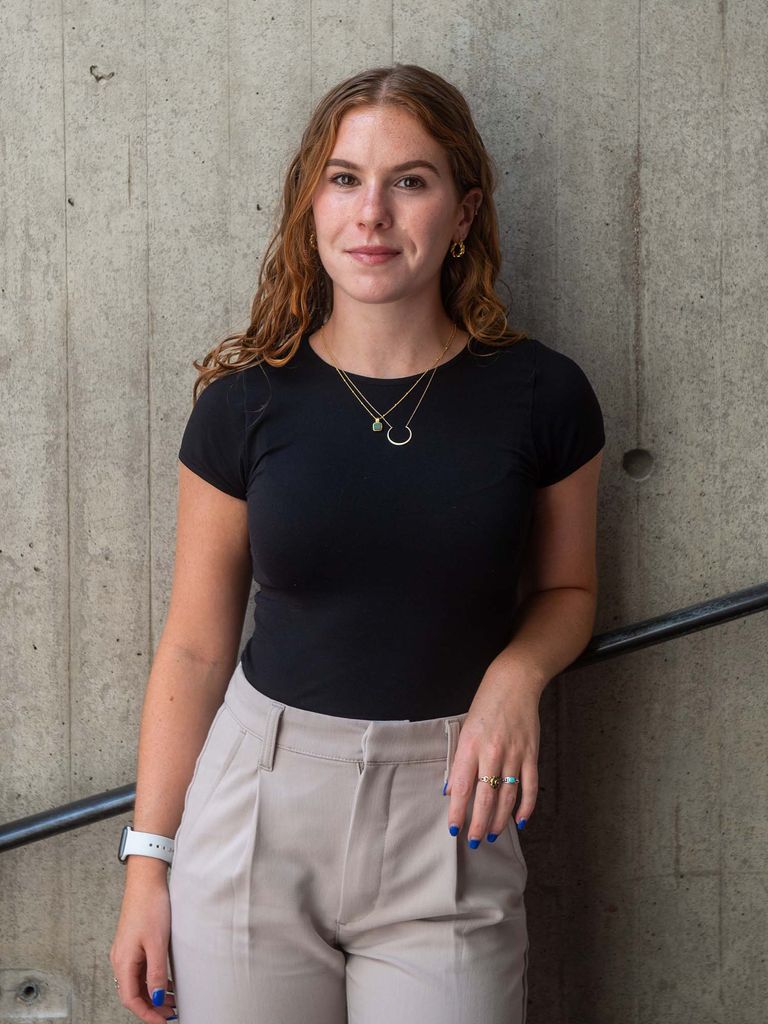 Willa Nesoff (Pardee'24)
I had the pleasure of working with the Office of Civic Organizing (OCO), a new department within the Community Engagement Cabinet. I did a lot of communications work, such as drafting emails, outreach to community groups, and research for projects. The OCO works to create accessible lines of communication between Boston citizens and City Hall personnel to create a more engaged community. I was able to attend many in-person events, such as the Mayor's Coffee Hours, held in various Boston parks, or attend community group flag raisings on City Hall Plaza as part of my internship.
My first long-term project was centered around grant review processes. The exposure I gained on how to allocate funds, draft contracts, and create equitable review processes was very enlightening. My second project focused on establishing and brainstorming long-term goals for this new office. I did a lot of research for the creation of a civic pledge that I am very excited to see launch in the future. I attended meetings with others interested in this topic and discussed how we could incentivize taking part in educational workshops on topics ranging from housing equity to health equity, led by neighbors to educate their fellow Bostonians.
I have many takeaways from this unique summer experience. Being a part of a very small team taught me how establishing trust and clear communication can work wonders, especially when most of our work was group work. It was incredible to be in a space where I saw how valued my input was. Being encouraged and welcomed to join community spaces re-instilled for me the power of listening, especially surrounding community-based work I have yet to be involved in, such as cleanups or block parties. I understand the value of being intentional with my words, actions, and future partnerships. Overall, I am very thankful for my summer with the OCO and its awesome staff.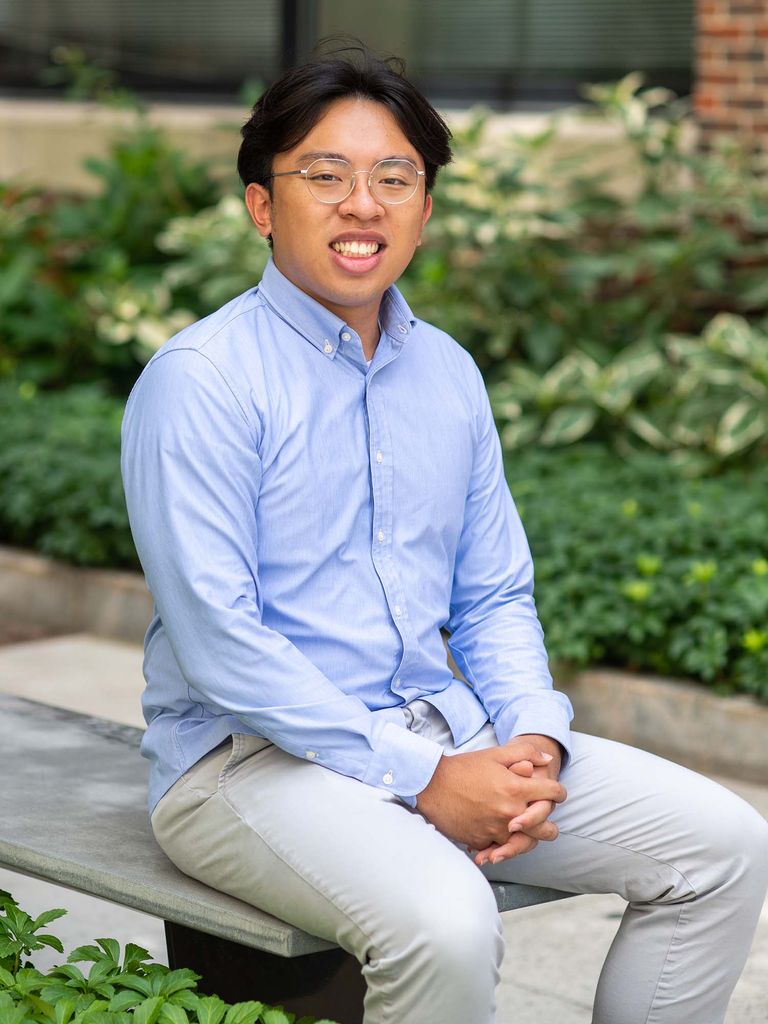 Kevin Nguyen (CAS'24)
This summer I worked for the Boston Public Health Commission (BPHC) in the communications department. I was responsible for assisting in creating communications for social media. There were a variety of other projects I worked on, ranging from researching other cities' responses to monkeypox, COVID-19, and mental health. My favorite project this summer concerned monkeypox, since there was so much confusion around the virus and growing concern about it. Through these projects and my interactions with others, my interest in working in public service grew immensely. Even though working in a government department may have lots of bureaucracy and confusion at times, the individuals within the BPHC are passionate about their work.
At some of the places I have worked in the past, many people seemed not to enjoy their work. To see people actually enjoy the work they were doing was eye-opening. Growing up in Boston, I never even knew about the Boston Public Health Commission, despite its size and scope. Now, after learning about the organization and the good work it does, I can appreciate everything they do. I hope it isn't the last time I work for the BPHC. My goal is to work in public health eventually, whether it be at the municipal, state, or federal level, and I hope to obtain an MPH degree as well.
Connie Situ (CAS'23)
This summer, I had the amazing opportunity to work with Boston's City Council in the office of Council President Ed Flynn. My responsibilities included public policy research and helping constituents in District 2, the district Councilor Flynn represents. Prior to this experience, I had no idea how much work goes into getting various measures approved and how long everything takes. Throughout the summer, I was able to directly participate in scoping sessions held by project leaders and stakeholders and was able to see how a project starts and moves going forward. I was also able to listen in on hearings with Boston residents regarding their concerns around specific projects and how project leaders tackle the problems.
One of the most insightful projects this summer that I worked on was a personal case study I conducted on the accessibility of education for students with learning disabilities. As this topic is very personal and close to home for me, I wanted to use my time at this fellowship to research what goes into providing education for students with disabilities in public schools with limited funding, compared to private schools that are specially created for students with disabilities. This is a project I plan to continue to work on after the fellowship to raise awareness among youth and families in Boston and surrounding areas.
Being able to witness firsthand how policies and projects progress from an idea to execution was incredibly rewarding, and through that, I have learned the importance of community involvement. I was able to see how the municipal government tackles huge issues like homelessness in the Mass and Cass area, health accessibility, and drug and substance abuse in the city. Prior to this fellowship, I had not yet decided on what my future would look like, but I know now that one day I would love to be able to work on something that would help the greater good, and for that reason, I want to be able to communicate and engage with various communities of all backgrounds.
Stella Dzialas (CAS'24)
This summer, I worked in the Boston Transportation Department at City Hall on the Open Streets Project, with Sarah Anders, director of strategic initiatives; Jacob Wessel, public realm director; and Shana Bryant Consulting, a third party consulting group hired by the city. The Open Streets events involved shutting down one to two miles of major Boston roads to car traffic for a day, giving residents a chance to enjoy the streets as pedestrians, cyclists, etc. Additionally, there was programming and music around certain activity hubs, similar to a street festival.
I did a variety of things to contribute to the project, from canvasing neighborhoods to business outreach to copywriting. It was incredibly rewarding to be able to see the payoff of what I had been working on by attending and enjoying the events. I was also able to get involved with other projects in the Transportation office, including helping with the Mattapan Main Streets Parklets. I also participated in a transportation study about double parking and loading activity on Charles Street on Beacon Hill.
I really enjoyed being able to spend a lot of time outside of the office in various parts of Boston, especially areas that I wasn't too familiar with prior to my internship. I also found it very valuable to just sit in on meetings and learn from people. Through my work, I met a lot of interesting members of the community, especially when I was out in the field. Being able to connect with community leaders and understand more about Boston was incredibly interesting. I am not sure what my long-term career goals are, but I learned a ton this summer and discovered a passion for community development.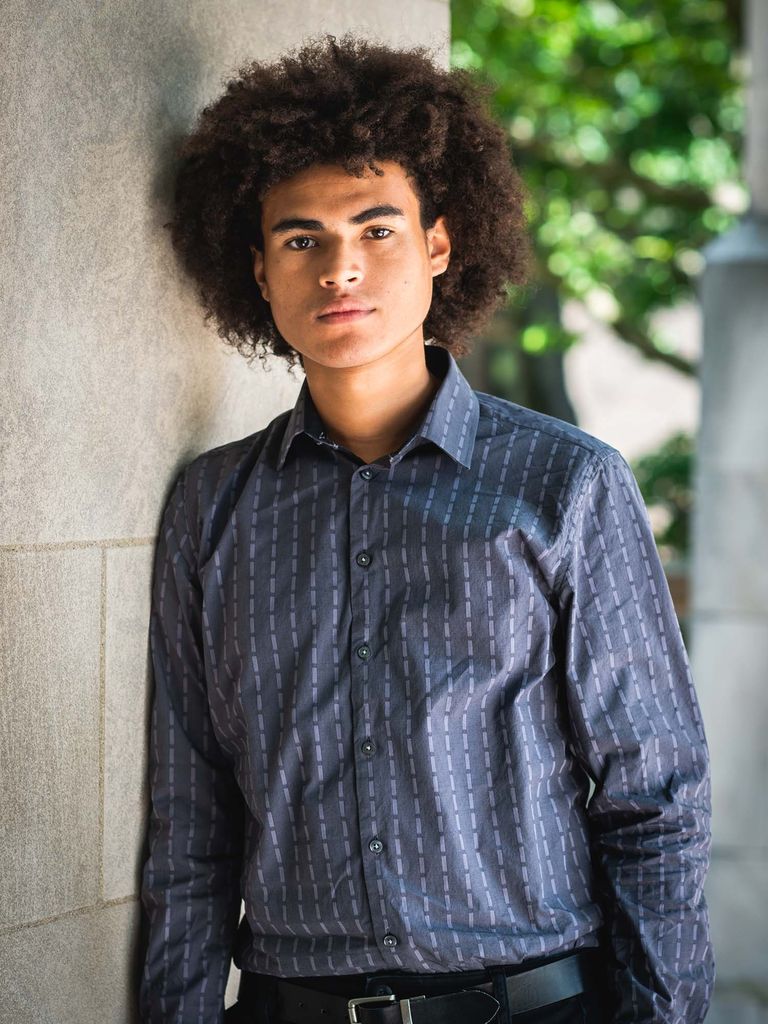 Mateo Daffin (CAS'24)
This summer I interned in the Mayor's Policy Office, where I learned about the research that goes into preparing policy and the vast number of factors involved in the process. Much of the work of local government requires input from departments across the city, and therefore requires a lot of time. Input and feedback from residents is also a factor in developing a picture of the problems at hand and the needs of the community. These policy decisions have a large impact on people across the city, especially as Boston faces a new set of socioeconomic challenges, ranging from record-high rents to impending climate disasters to the drug and homeless crises.
While I may not choose to work in government as a career, I think that the experience of working in the public sector gave me a new perspective on the many different components that drive a city. The Mayor's Office is much more than one person, and as the demographics and needs of Boston are shifting, so is City Hall. Having grown up in Boston, I look forward to creative, bold, community-driven solutions to the city's most urgent problems.
Nancy Wang (Questrom'24)
I had the wonderful opportunity this summer to learn more about my neighborhood while working for the office of City Councilor Liz Breadon, who represents Allston-Brighton (District 9). Liz and her team—Pam, Annie, Wayne, Debbie, and Moira—were all incredibly supportive and generous with their time and knowledge. My main responsibilities were to analyze Liz's social media and to increase engagement with the local community. I worked on many different platforms, such as Mailchimp, Instagram, Facebook, and in person to increase awareness for urgent events, such as developments from the Boston Planning & Development Association (BPDA), social gatherings in parks, and hearings being held in City Hall's Christopher A. Iannella Chamber.
One big learning project I worked on concerned the development of the Jackson Mann K-8 Shool, which recently closed. This was incredibly personal as I am an alum of the local elementary school. It is extremely important to Allston-Brighton, as it is the only Boston Center for Youth & Families (BCYF) community center in the district, providing a cooling center during heat waves, a voting place during elections, and various educational services. I worked on investigating and drafting a comprehensive report shedding light on the situation, focusing mainly on the budget and plans for the future.
Overall, I had an extremely insightful time learning more about my community and the people who live in my district, and I look forward to possibly working in government in the future if I ever have the opportunity. I am currently concentrating in accounting and information systems, while studying for the law school admission test. Thanks to BU, City Hall, and everyone that made this opportunity possible!
"We are so proud of our students for their service and contributions to the City of Boston through the Boston University City Scholars program," says Elizabeth Leary, executive director of Government & Community Affairs. "Mayor Wu knows firsthand the life-changing experiences and opportunities a City Hall internship creates. We're thankful for her longtime support of this program, first as City Council president, now as mayor. The continued guidance of so many mentors within the administration and on the Boston City Council has provided invaluable career exploration to our students." 
Find more information about the Boston University City Scholars Summer Fellows program here.