Books, Podcasts, and Movies to Explore for Asian American and Pacific Islander Heritage Month
AAPI Heritage Month
Books, Podcasts, and Movies to Explore for Asian American and Pacific Islander Heritage Month
Honoring the influence and contributions of AAPI creators
May is Asian American and Pacific Islander (AAPI) Heritage Month, which means that there is no better time to explore the works of AAPI authors, directors, and creatives. We've compiled an assortment of books, movies, and podcasts to celebrate the contributions of AAPI creators this May and beyond.
---
Books:
The Namesake by Jhumpa Lahiri
In The Namesake, an Indian-American man named Gogol struggles to find his identity between his immigrant parents' culture and his American culture. After legally changing his name to appear more Americanized, Gogol develops a new appreciation for his culture and the meaning behind his namesake. Also worth a watch is Mira Nair's film adaptation of The Namesake.
The Swimmers by Julie Otsuka
The Swimmers, by Julie Otsuka, is the story of a group of regulars who use a local university pool for their daily exercise routine. One day a significant crack shows up in the pool, causing the facility to be shut down for repairs, and their daily routine is thrown out of whack. The story highlights the significance of the mundane and the way it shapes who we are.
The Kite Runner by Khaled Hosseini
In The Kite Runner we learn about a young Sunni Muslim boy growing up in Kabul, Afghanistan, through wartime and the rise of the Taliban regime. This page-turner gives insight into the struggles of refugees and the loss of adolescence that children living through traumatic events experience.
The Joy Luck Club by Amy Tan
The Joy Luck Club follows four Chinese American immigrant families in San Francisco who start a club for playing the Chinese game of mahjong, bonding over their shared heritage and sharing stories from the past. This bestseller is a heartfelt journey of reconnecting to family roots and navigating mixed cultures while honoring your heritage.
Crying in H Mart by Michelle Zauner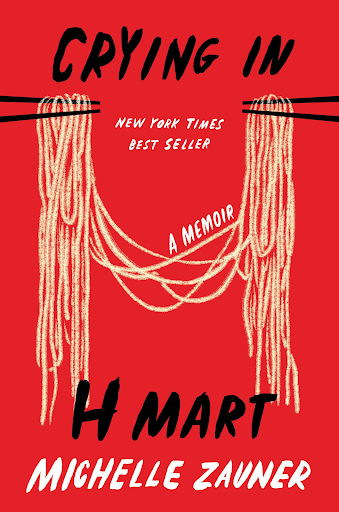 This memoir is an expansion of Michelle Zauner's New Yorker essay detailing her experience growing up as one of the few Asian kids in her town, and her journey toward connecting to her Korean heritage after her mother's death. This book is an honest depiction of grief and the internal struggles of finding your place in your culture.
Black Ice Matter by Gina Cole
Black Ice Matter is a collection of short stories following the lives of South Pacific Islanders. Gina Cole uses the themes of extreme heat and cold in the South Pacific to tell stories of the unusual lives of characters ranging from a glaciology researcher to a child making popular children's toys in a sweatshop.
Everything I Never Told You by Celeste Ng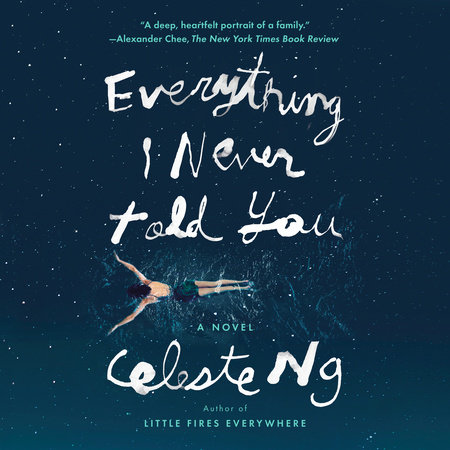 Everything I Never Told You is the debut novel of the author of Little Fires Everywhere, Celeste Ng. The story is centered around a mixed-race Chinese-American family grappling with the loss of their middle child. As the family desperately searches for answers about their child's death, the author reveals the complexities of their family dynamic and how they've navigated divisions of culture within a household.
Podcasts:
The Brown Burndown
The Brown Burndown covers Indian and Indian-American representation in pop culture from the eyes of two Desi friends. In this podcast, they discuss everything that filmmakers get wrong when portraying Indian characters and the harmful stereotypes that continue to live on in the media.
AsianBossGirl
AsianBossGirl is a weekly podcast hosted by three Asian American women with business expertise in finance, technology, and media. On this podcast, the three have candid conversations about pop culture, work-life, dating, and life in LA from an empowered Asian American POV. This podcast is a must if you're looking for inspirational content or a casual chat with the girls.
Long Distance
Long Distance shares personal narratives documenting the Filipino diaspora and stories of young Filipino people finding their identities and tracing their roots. What started as a passion project for host Paola Mardo has turned into a commitment to document and report stories from Filipino-American communities to preserve their history.
Feeling Asian
Hosted by comedians Youngmi Mayer and Brian Park, Feeling Asian is a lighthearted podcast about venting with your friends. Every week, the duo invites a new guest to participate in an unfiltered conversation on topics ranging anywhere from dating to career journeys and anything in between.
They call Us Bruce
They Call Us Bruce tackles discussions about the Asian American experience, especially in regard to representation in media, from the POV of two Asian American men. In this podcast, the pair often invite guests from the film industry to discuss their experience as Asian American creatives and their thought process behind their roles in major Asian American films.
Movies:
Everything Everywhere All at Once
Everyone is buzzing about the new hit film Everything Everywhere All at Once—and for good reason. This sci-fi/action hybrid has captivated audiences by combining the mundane aspects of everyday life with the outright bizarre. In the film, a Chinese immigrant finds herself swept up in a multi-universe adventure to save the world and explore her life in alternate realities.
The White Tiger
This film is the story of a driver for a wealthy Indian family as he escapes generational poverty and begins his career as an entrepreneur. The film speaks to the class divisions in India and the difficulties of escaping poverty when odds are stacked against you.
Turning Red
This animation follows Mei Lee, a 13-year-old girl who has developed an unusual superpower as she goes through the highs and lows of puberty. Turning Red is Pixar's first feature film directed by an Asian woman and the storyline takes care to honor and celebrate the experience of growing up in an Asian household.
Tigertail
Tigertail is a multigenerational drama that follows a Taiwanese man who immigrated to the United States in search of new opportunities. This heartwarming tale details the bittersweet reality that many immigrants face as they forge a new life while missing their loved ones and life back home.
Moana
This popular Disney film goes against the typical Disney princess archetype by featuring a headstrong female lead who goes off on a journey to save her family rather than falling in love with a prince. Moana is also the first Disney animation whose characters and storyline are based on the culture and history of the Polynesian Islands.
Life of Pi
After surviving a disaster at sea, Pi Patel finds himself stuck on a lifeboat with a Bengal tiger and various other zoo animals as his companions. As he fights to survive, he develops a unique friendship with the tiger that motivates him to continue persevering in the hope of being rescued.
---
These are just a few of the many ways you can honor and celebrate the influence and contribution that American Asian and Pacific Islanders have had on the United States. Hopefully, you can take the time to appreciate these finds and explore more works from talented AAPI creatives this month. Let us know if we missed any of your favorites in the Comment section.