Hot New Music April 2022: Local Boston Concerts, New Album Releases
Recent albums from Bladee and Ecco2k, Keshi, plus live music at Allston-Brighton's Roadrunner
Music
What's Hot in Music This Month: Local Concerts, New Releases
Recent albums from Bladee and Ecco2k, Keshi, plus live music at Allston-Brighton's Roadrunner
Welcome back, Terriers, to our monthly column "What's Hot in Music This Month."
April is a chance to de-stress before finals. And what could be a better way than listening to the latest inspired hyperpop from the duo Bladee and Ecco2k or pop-infused lo-fi from singer-songwriter Keshi. How about checking out a concert at Boston's latest live music venue, the Roadrunner? It's a great way to spend a spring evening.
New Releases
Swedish musicians Bladee and Ecco2k met as classmates and formed the now–disbanded grindcore band Krossad. To the surprise and unadulterated joy of fans, the two have returned to collaborate on a new album, distinguished by the Auto-Tune and mix of rap-and-hyperpop that characterized their earlier work. The project, however, is set apart from the collective's discography as potentially its best release to date, with tracks steeped in sincerity and moments providing a glimpse of what might best be described as transcendence, especially with the nine-minute "5 Star Crest." Taking up almost a third of the album's runtime, it brings waves of emotions: joy, loss, and awe. "The Flag is Raised," "White Meadow," and the 2020 single "Girls Just Want to Have Fun" continue to show off the pair's effortless synergy, for a dreamy, seamless experience. The ultimate track? "Heaven Sings."
---
Melt My Eyez, See Your Future, Denzel Curry
Floridian Denzel Curry solidified his reputation as a defining voice of Soundcloud rap as a former member of rap collective Raider Klan, one of the first groups to make the platform the genre's home at its budding stages in 2013. Since then, the rapper, known for his hard-hitting, introspective bars, has gained a lot of notoriety. He wastes no time on his jazz-infused latest, striving for absolute transparency with the first track, "Melt Session #1 [Feat. Robert Glasper]," revealing experiences of sexual abuse at a young age and his personal struggles with the objectification of women: "Why I feel like hiding a truth is finding a lie? / Dealt with thoughts of suicide, women I've objectified / Couldn't see it through my eyes so for that, I apologize / I'm just hypnotized, working hard to empathize." From track to track, Curry laments the systemic injustices he's witnessed, providing listeners with insight into a world that could almost be interpreted as jaded, if it weren't for the encouraging messages he weaves into his tracks, especially in the standout "Walkin": "Ain't no stoppin' in this dirty, filthy, rotten nasty little world we call our home / They get blickies poppin' / Ain't no option for my partners so they resort to scams and robbin' / Take away stress, we ganja-coppin' / Blow it all out, it's all forgotten / Walkin' with my back against the sun."
---
Just in time for spring, this Vancouver quartet seems to have found their momentum in this album of joyous bedroom pop, their third studio record. The group, Neil Smith on vocals/guitar, Christopher Vanderkooy on guitar/keyboards, Peter Wilton on bass/backup vocals, and Mikey Pascuzzi on drums, takes a sharp departure from their previous album, the heartbroken You And Your Friends, instead serving up what's likely to be the new favorite feel-good soundtrack of the season. "Pepsi on the House," the album's upbeat anthem is perfect for a warm evening drive, with its contagious digital synths and provocative, cheeky lyrics: "Live a little won't you, just to seem like your own age…Wake up and see that morning changes all / And everything else will go." So hop in, put the keys in the ignition, and take From 2 to 3 out for a spin.
---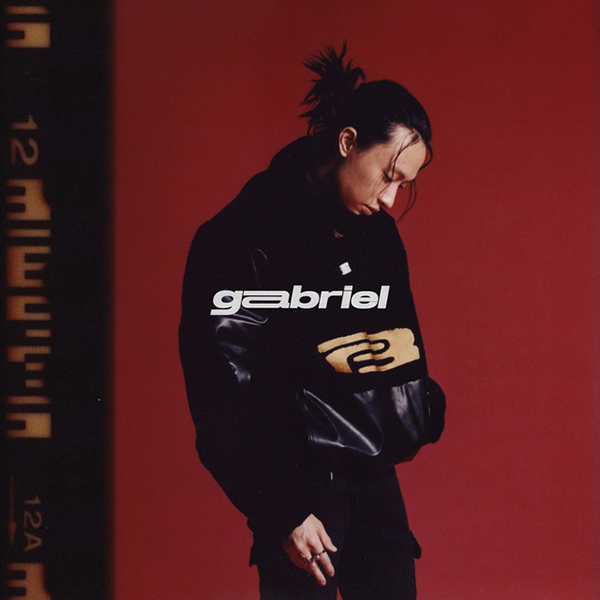 After six EPs and a rapid climb to stardom, lo-fi royalty Keshi's latest project marks a defining moment in his career. Gabriel, the Texas musician's 12-track debut studio album, displays his growth over the past five years, going back to his early Soundcloud days (where he produced and performed all instrumentals and vocals). Gabriel sees Keshi step into a new era, experimenting with a style more embedded in mainstream pop and EDM than his usual signature "sad boy" genre. Leading track "Get It" shows his musical progression. The track may surprise longtime followers, revealing a more materialistic and sexual, but also motivational and confident, side of Keshi. Standouts include "Touch," an exploration of eroticism, "HELL/HEAVEN," a breathtaking, desperate declaration of love, and the half-confessional, half-hopeful "LIMBO."
---
Posthumous albums can be controversial, but the work that's gone into the release of Forever, six years after the death of Phife Dawg, has proven to be a labor of love. The former member and rapper of the hip-hop group A Tribe Called Quest died of diabetes-related complications in 2016, just three days after he recorded the last verses of his career for "Forever," the song the album is named for: "Today it seems like a blur / Never deferred from being just who we were / Four brothers with a mic and a dream, construction Timbs." The project was the brainchild of Phife's close friend and touring DJ Dion Liverpool, who spent the past six years meticulously following "blueprints" left behind by the late rapper in the form of music on hard drives and instructions he left via emails and letters. Their years of close collaboration allowed Liverpool to make executive decisions on samples and features as if the album were his own. It's clear that Phife Dawg had completed a large chunk of the project before his death. His music, combined with Liverpool's unhurried, conscientious choices, makes Forever a worthy and proper send-off for a hip-hop pioneer gone much too soon.
---
Upcoming concerts
The story of Bright Eyes began almost three decades ago with lead singer Conor Oberst, then just 14, who used the alias for his experimental solo songs. Eventually, Bright Eyes came to be a trio, Oberst, Mike Mogis, and Nate Walcott, who together have amassed an impressive discography of 10 studio albums. The three are set to perform at Boston's new live music venue Roadrunner in partnership with Plus1, a nonprofit that assists artists to raise funds for, and draw attention to, social and environmental justice initiatives. The band has pledged to donate $1 from every ticket sold on tour to the Downtown Women's Center, a homeless shelter for women in Los Angeles.  
Probably not many have heard Tennyson's youthful electronic-indie instrumentals, and even fewer may know that the band is led by Luke and Tess Pretty, a brother-sister duo from Canada. Inspired by bands like the Beatles and Weezer, the two started busking at the young ages of seven and nine, eventually leading to enough experience for two full albums of music, recorded by Luke at age 12. He enlisted his sister's help, and they posted their music to Soundcloud, attracting the attention of Canadian producer Ryan Hemsworth. Following a world tour in 2019 for their EP Different Water, the two are ready to bounce back after a two-pus-year hiatus with their 2022 tour.
Rotimi is a new face on the music scene, but make no mistake, he is no stranger to the world of fame. He's best known as an actor, with roles as Andrew Coleman and Darius Morrison on the Starz shows Power and Boss. His aspirations of exploring the R&B genre include two 2011 mixtapes, The Resume and While You Wait, and opening for stars such as Jennifer Hudson and Estelle. But that changed after he was recognized by rap legend 50 Cent, who signed him to his label, G-Unit Records. Rotimi released his debut album, All or Nothing, in 2021, and is embarking on a tour to promote the project. The first stop? Boston on April 19.
This five-member band is the musical brainchild of frontman Aaron Maine. The other members are Seiya Jewell, Maya Lane, Dan English, and Noah Hecht. Their 2016 album Pools, earned a place on Pitchfork's 2016 "Best New Music" list, albums that the critics deem to mark the best of the current moment. Maine's latest project, 2021's All Day Gentle Hold! was met with the publication's enthusiasm, garnering well-earned praise: "Maine is having more fun, writing more playfully, staying out of his own head, keeping things simple… These are some of Maine's most generous and indelible songs, so much so that the album's 25 minutes feel too brief." Discover for yourself what makes the band so good, when the group plays the Paradise Rock Club in April.
Nothing, nowhere fans may be true embracers of the "Mom! It was never a phase, it's a lifestyle!" joke, signifier of the punk community. Joseph Edward Mulherin, born in Foxborough, Mass., found his musical footing after he started releasing his music on Soundcloud and Bandcamp. That eventually led to the 2017 release of REAPER, his second studio album, which earned an enthusiastic review from New York Times pop critic Jon Caramanica, who commended Mulherin's dexterity at blending hip-hop and emo to make a new genre of pop, "bridging the chasm between rap and rock." Caramanica later named the album his favorite of the year. You can catch nothing, nowhere at the Paradise Rock Club next month.