University Pauses All Varsity Sports through January Due to COVID-19 Spike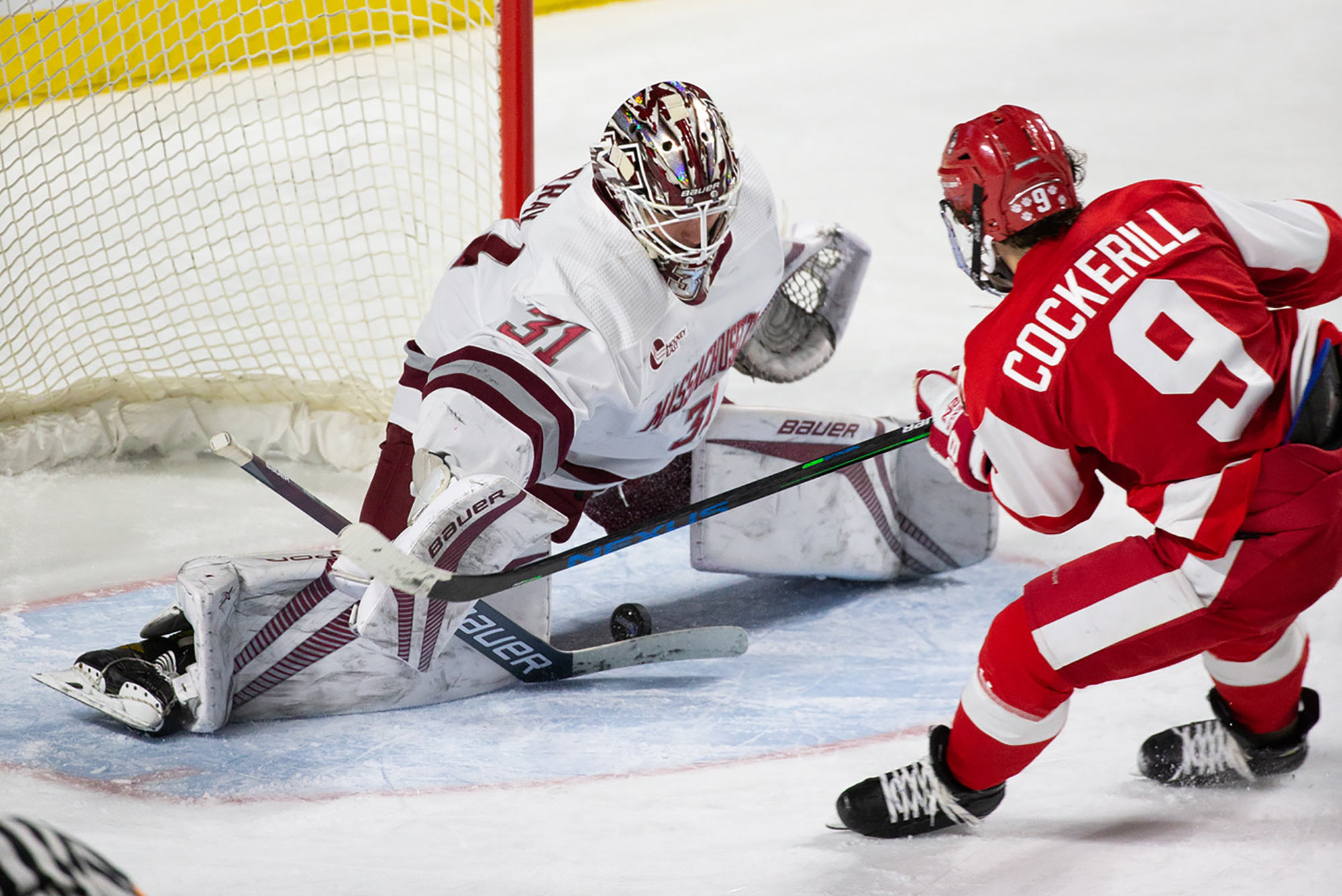 Athletics
University Pauses All Varsity Sports through January Due to COVID-19 Spike
This weekend's hockey, basketball games have been postponed
Spiking positive tests for COVID-19 on campus has prompted the University to cancel all scheduled varsity sports games and training for the rest of January.
The decision, announced Wednesday afternoon, postpones men's and women's basketball games that were scheduled this weekend between BU and Holy Cross and Friday's and Saturday's men's and women's hockey games against Boston College. All the games will be rescheduled, the BU Athletics announcement says.
"The remainder of the teams are set to resume practice in February," according to the announcement. "This pause will include all team and individual training sessions.…Later this week, a determination will be made on how this pause will impact events scheduled beyond this weekend."
BU Athletics made the decision in consultation with the University's Student Health Services.
"By and large, our student-athletes and staff have done a remarkable job in helping to stop the spread of this virus within their teams and our department," Drew Marrochello, director of athletics, says in the Athletics announcement. "However, at this time, we feel that pausing all activities is a prudent decision that will better our chances of safely returning all of our teams to practice and competition in the coming weeks."
Spring semester classes began January 25, and Terriers opting to return to campus for in-person study were required to get three negative COVID tests during a seven-day quarantine before entering shared campus spaces. Under the University's Learn from Anywhere protocols, students can choose residential or remote study.
The pandemic has upended University sports throughout this academic year. The Patriot League canceled last fall's season, at BU affecting mostly soccer, field hockey, and cross country teams.
Daily positive test results for COVID-19 at the University have fallen in January from their highest-since-last-August mark in December, but they are still elevated compared to levels during most of the last six months. In the week that ended January 26, 105 students and 17 faculty or staff tested positive.