To Do Today: Virgil Abloh: "Figures of Speech" Exhibition at the Institute of Contemporary Art/Boston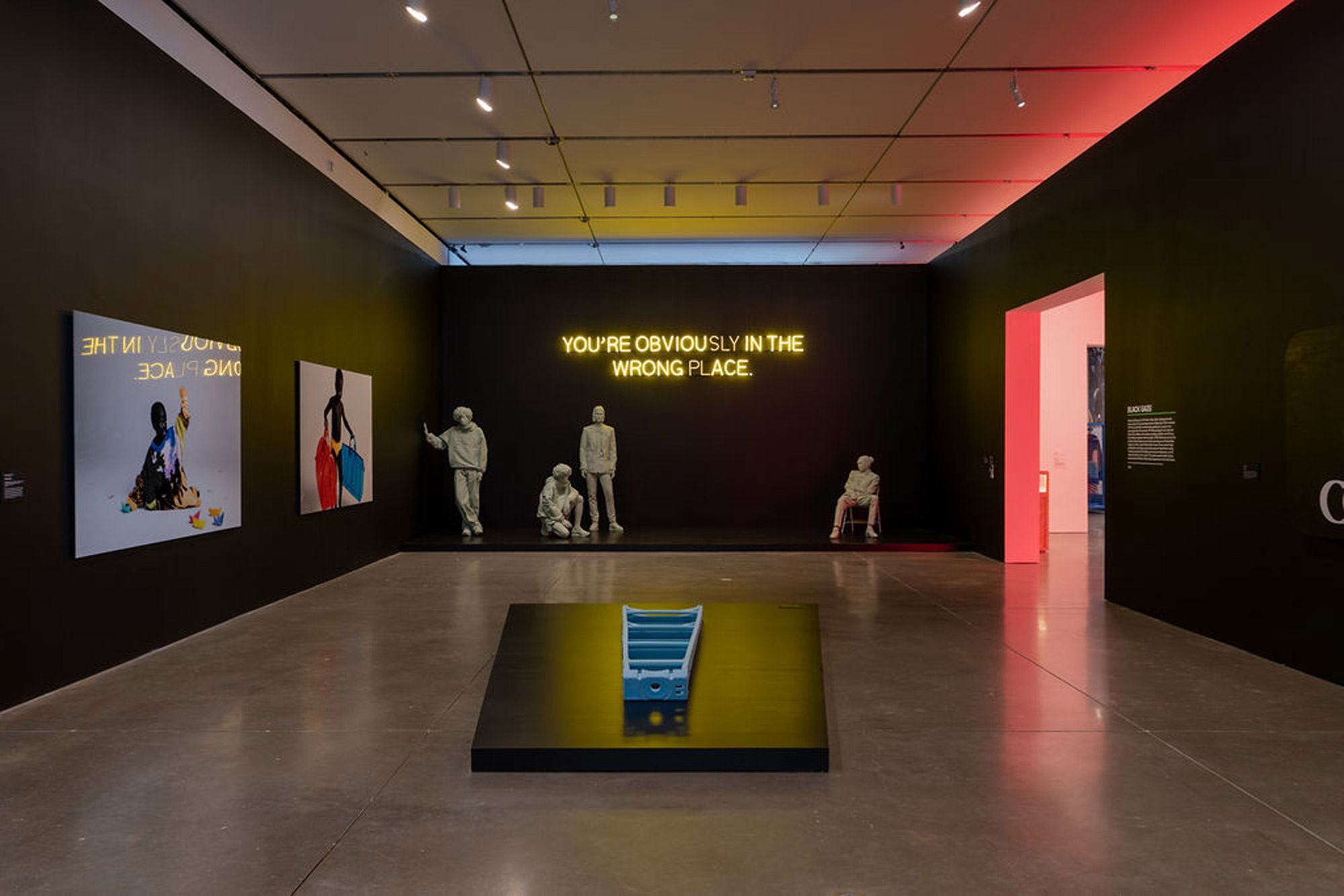 Things-to-do
To Do Today: Virgil Abloh: Figures of Speech Exhibition at the Institute of Contemporary Art/Boston
First museum show dedicated to the multifaceted designer whose work combines music, fashion, and more
What?
Virgil Abloh: Figures of Speech at the Institute of Contemporary Art/Boston
When?
On view through September 26, 2021: Tuesdays and Wednesdays, 10 am to 5 pm; Thursdays and Fridays, 10 am to 9 pm; Saturdays and Sundays, 10 am to 5 pm. Note: museum is closed Mondays.
Where?
Institute of Contemporary Art/Boston, 25 Harbor Shore Drive. Find directions here.
How much?
Admission is free for Boston University students, faculty, and staff with a valid BU ID. General admission is $15; seniors 60+, $13; free for youth 18 and under. General admission is free each Thursday night from 5 to 9 pm. Timed tickets are required. Order tickets online here.
Why should I go?
Virgil Abloh has redefined art as we know it. The CEO and founder of Off-White, the street fashion line popular with celebrities, Abloh is also the first Black person to hold the title of artistic director of Louis Vuitton menswear, making him one of the few Black designers who've led a major French fashion house. He's also renowned for his work as a filmmaker and as a furniture and graphic designer.
Now, the ICA is paying tribute to the artist's multimedia work in a new show, Virgil Abloh: Figures of Speech, which showcases his ventures in fashion, creative directing, music, and art. The exhibition, the first ever devoted to the genre-crossing artist, was organized by the Museum of Contemporary Art Chicago. Visitors can trace Abloh's rise to prominence, from his start in 2011—when he served as artistic director for Kanye West and Jay-Z's joint album Watch the Throne—to his latest designs for the 2021 Louis Vuitton fall-winter fashion show.
You'll also get an exclusive look at Abloh's design process, specifically in An Array of Air, a work created in 2019. He had collaborated with Nike to redesign a number of the company's shoes, and the unreleased prototypes are on display in the ICA show.
In addition, you can glimpse some of Abloh's music ventures, which include both solo work and collaborations. Two works, Pioneer DJ (2018) and OJAS Speaker Cabinet (2014), pay tribute to his work as a DJ and feature the uniquely designed turntables and speakers he created, as well as a soundtrack to one of his sets.
Wrap up your visit through the nearly 70 works on display by visiting the companion pop-up store, Church and State, where you can purchase an exclusive apparel item designed by the artist.