To Do Today: New England Aquarium Whale Watch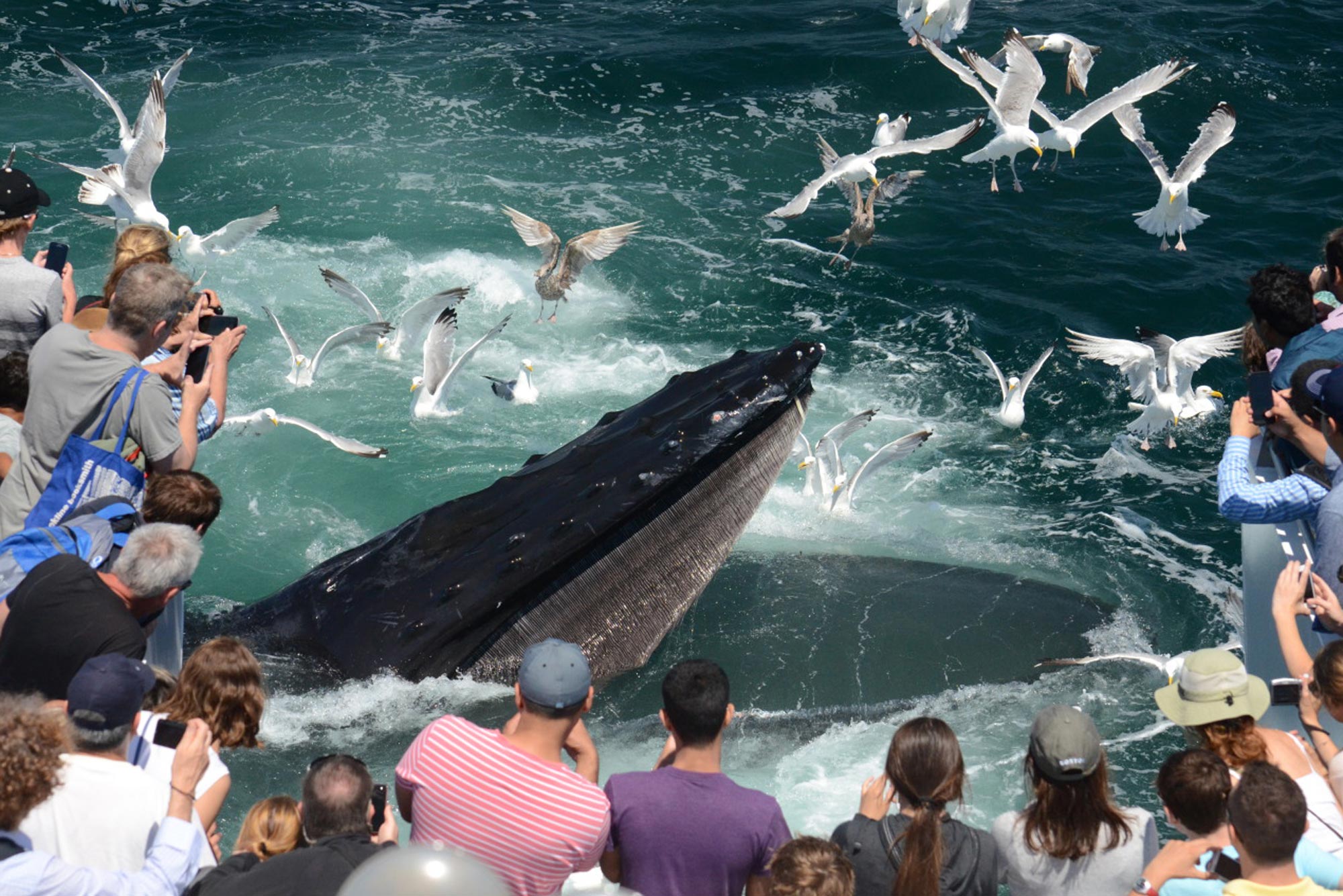 Things-to-do
To Do Today: New England Aquarium Whale Watch
Custom catamarans offer a chance to view humpback, finback, minke, and pilot whales in their natural habitat
What?
New England Aquarium Whale Watch.
When?
Tours leave daily through November 14: Monday to Friday at 10 am, 11 am, noon, and 2:30 pm; Saturdays and Sundays at 10 am, 11 am, noon, 2:30 pm, 3:30 pm, and 5 pm.
Where?
One Long Wharf, Boston
How much?
Tickets: $60 for adults, $52 for seniors, $40 for children 3 to 11 years old, and $23 for children under 3 years old. Tickets can be purchased online here.
Why should I go?
How's this for an unforgettable summer outing? A chance to see acrobatic humpback whales, as well as finback, pilot, minke, and critically endangered right whales, along with white-sided dolphins and sea birds. Through a partnership with the New England Aquarium and Boston Harbor City Cruises, custom whale watch catamarans take up to 400 passengers (currently 300 to promote adequate social distancing) on a speedy boat ride, topping out at 37.5 mph to Stellwagen Bank National Marine Sanctuary, a rich feeding ground for marine life.
The outings last approximately four hours. The aquarium guarantees whale sightings on each journey.
As passengers make their way to the sanctuary, they can capture views of marine life on one of the boat's three viewing decks. The interior cabin also allows visitors to rest in a climate-controlled area. A snack bar, featuring hot pretzels, popcorn, fruit, and beverages, is also available. Note: masks are required on the ships, and boarding begins 30 minutes before your scheduled departure. Boats do not go out in high seas, so keep an eye on the forecast.
Visitors wishing to spend their entire day surrounded by aquatic animals can spend more to get tickets that offer admission to both the whale watch and the New England Aquarium.
On the off chance that guests do not see a whale, free tickets are provided for a future tour.