To Do Today: Free Noontime Concert at City Hall Plaza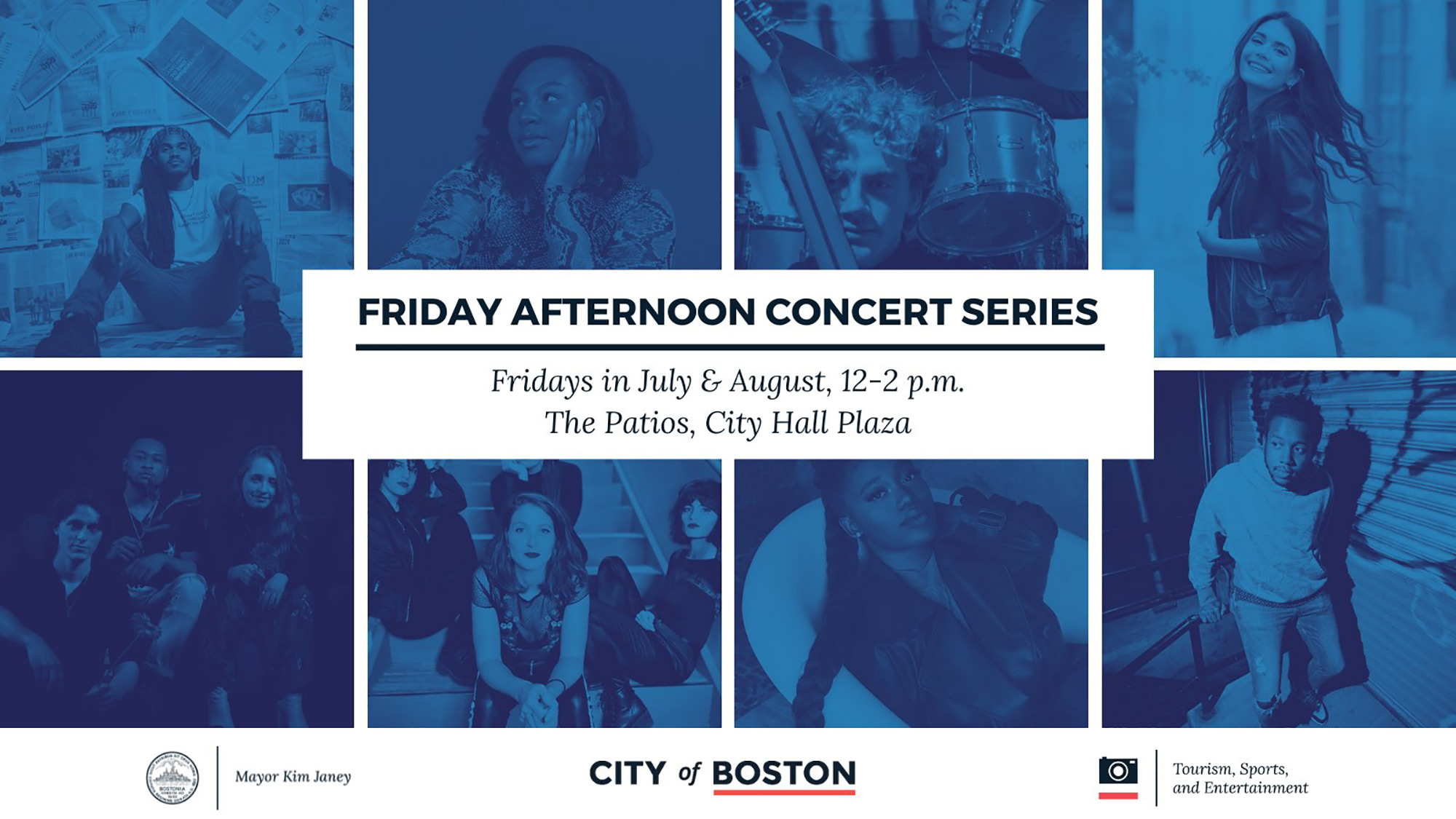 Things-to-do
To Do Today: Free Noontime Concert at City Hall Plaza
Today's program features a performance by jazz-fusion vocalist and Berklee College of Music alum Mar Fayos
What?
City of Boston's Friday afternoon concert series, featuring the Mar Fayos Project
When?
The Patios on City Hall Plaza. Via public transportation, take an MBTA Green Line trolley to Government Center or an Orange Line train to State Street.
Where?
Friday, July 30, from noon to 2 pm
How much?
Free
Why should I go?
Whether you have a day off or just want to enjoy a leisurely lunch break outdoors, make your way over to City Hall Plaza today for a concert by Spanish jazz-fusion vocalist Mar Fayos and her all-female band, the Mar Fayos Project. Fayos, who is from Barcelona, graduated from Berklee College of Music in 2018 as a vocal performance major. Known for a style that blends jazz with Latin, pop, Mediterranean, and soul influences, Fayos has worked with Brazilian composer Toninho Horta, Grammy-winning bassist Oscar Stagnaro, and Tony Award–winning jazz vocalist Dee Dee Bridgewater. She has just released her first album of original music, Mi Propia Religión.
You can pick up lunch at one of the many eateries around City Hall and Faneuil Hall. As you relax and listen to the sounds of Fayos and her band, you'll feel like you've been transported to Barcelona.
Watch a video of the Mar Fayos Project performing here. Find a list of upcoming concerts at City Hall Plaza here.