To Do Today: Arnold Arboretum of Harvard University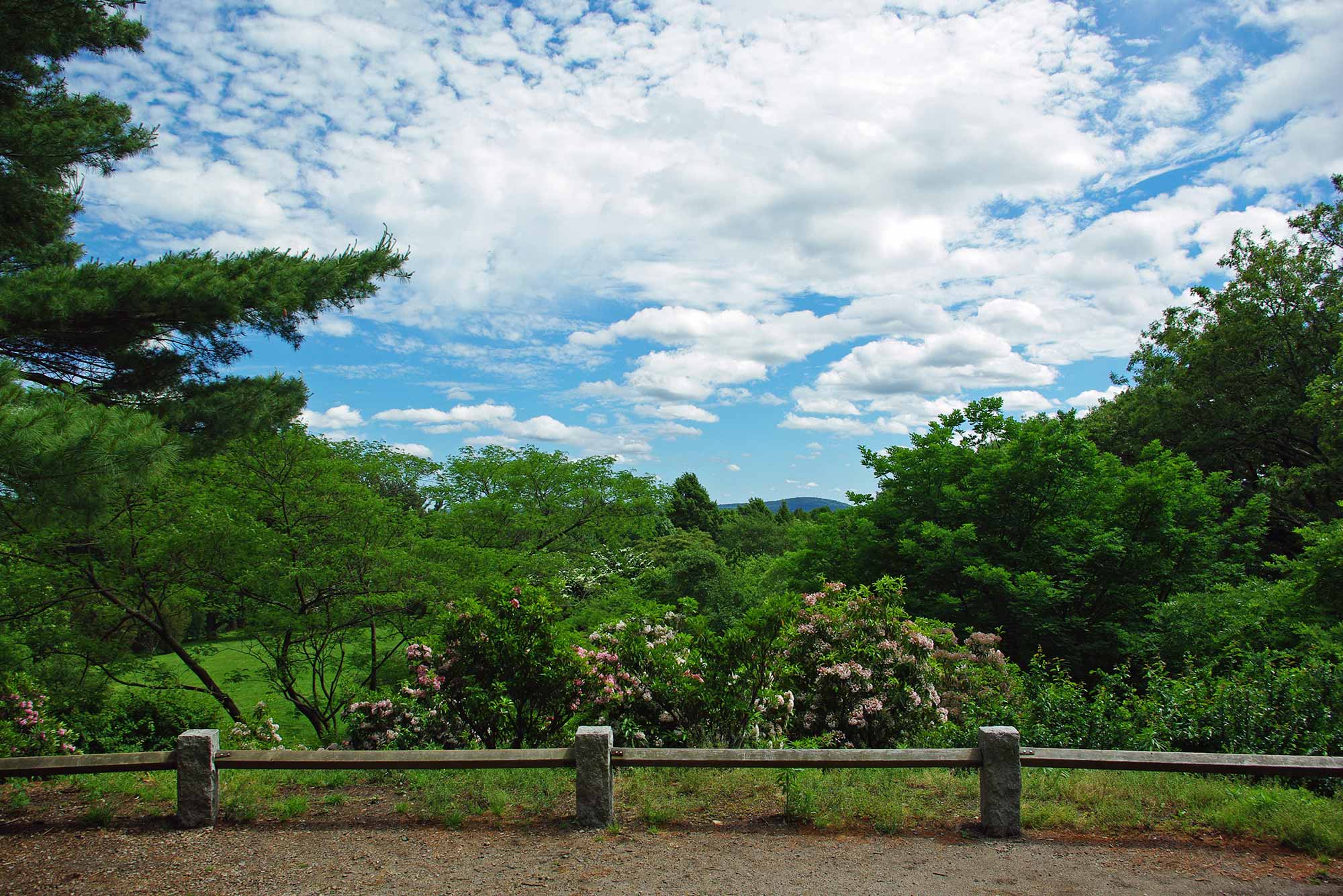 Things-to-do
To Do Today: Arnold Arboretum of Harvard University
A botanist and bird lover's paradise is just a quick ride on the T
What?
When?
The arboretum is open from sunrise to sunset daily. The visitor center is open from noon to 4 pm Friday to Monday.
Where?
125 Arborway, Boston (Jamaica Plain). Easily accessible via the MBTA Orange Line or an MBTA 39 bus. Find directions here.
How much?
Free, but donations to the arboretum are welcome.
Why should I go?
With 281 acres in Boston's Jamaica Plain, the Arnold Arboretum of Harvard University is a botanist's paradise. The park features more than 16,000 plants—many of them rare—that have been gathered from around the world. It also attracts birders who are drawn to the huge number of bird species that gather there throughout the year. In summer, birders can spot red-tailed hawks, eastern kingbirds, northern mockingbirds, northern cardinals, song sparrows, goldfinches, and mourning doves, and they have a slim but real chance of sighting some feathered rarities, including the blue-winged warbler, peregrine falcon, and yellow-billed cuckoo.
The arboretum was established on an old farmstead left to Harvard College by Boston merchant Benjamin Bussey in 1872 for the scientific study of trees, and funded under the will of New Bedford businessman James Arnold, who left money for an arboretum. In 1882 the land was deeded by Harvard to the city of Boston and is operated by Harvard under a 1,000-year lease. Today, it is a leading educational and scientific institution and a National Historic Landmark. It is part of Boston's meandering chain of ponds, forests, and fields known as the Emerald Necklace, a park system designed by 19th-century landscape architect Frederick Law Olmsted, best known for creating New York City's Central Park.
An enchanting, dog-friendly (leashed) place to walk, the Arnold Arboretum is North America's oldest public arboretum. It welcomes visitors to explore from sunrise to sunset every day of the year. The arboretum is closed to cars, except by permit for people with special needs. Visitors can explore the grounds via walks, guided tours, Expeditions mobile app, and digital learning resources. If you're visiting with children, check out a variety of self-guided family activities.