To Do Today: 2020 Pictures of the Year Exhibition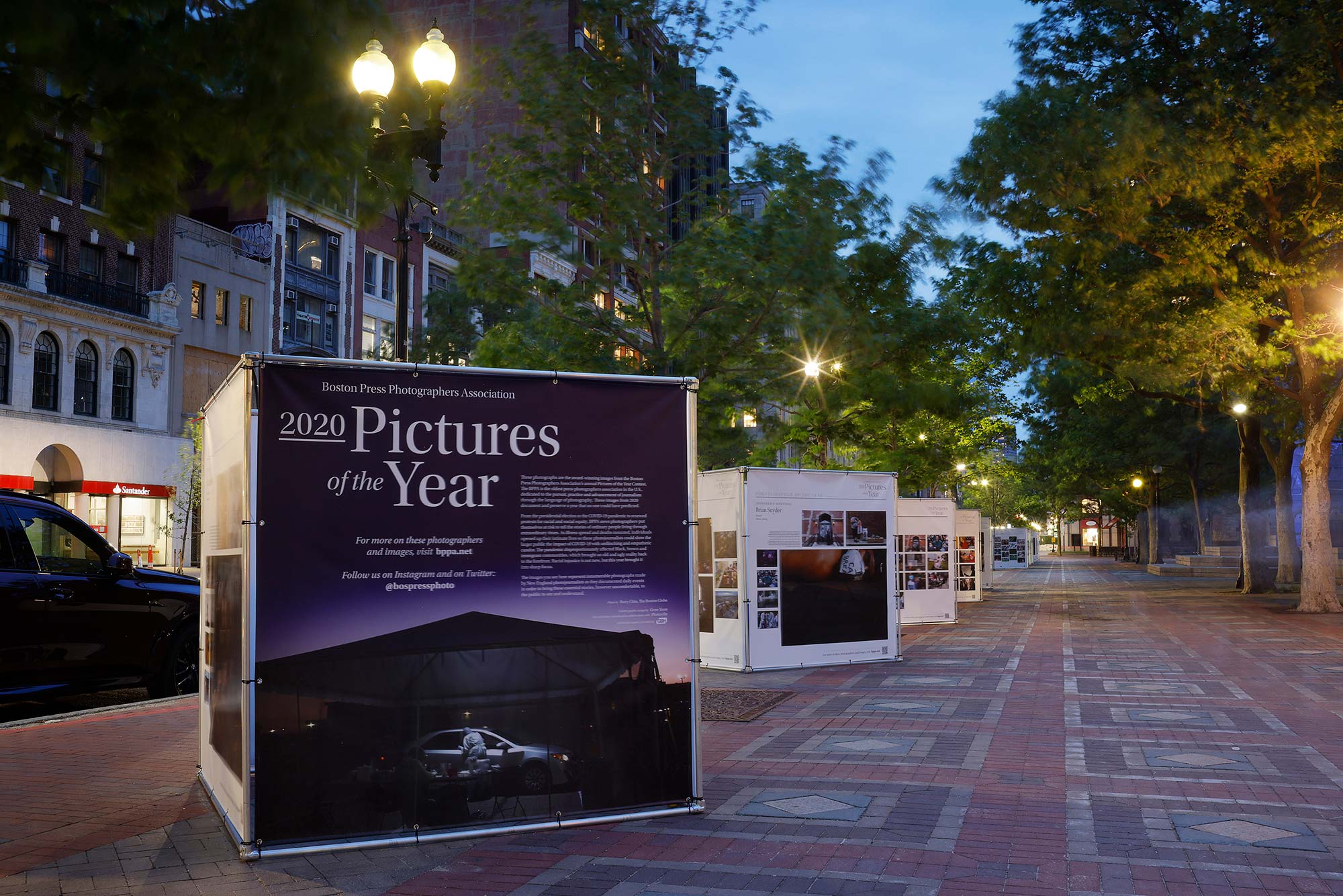 Things-to-do
To Do Today: 2020 Pictures of the Year Exhibition
Nubian Square hosts outdoor show featuring images selected by Boston Press Photographers Association
What?
The best photos from 2020, award-winning photos from the Boston Press Photographers Association (BPPA) annual Pictures of the Year Contest, displayed outdoors in six-foot-by-six-foot "photo cubes."
When?
Daily, 7 am to 9 pm, through June 20
Where?
Justice Edward O. Gourdin Veterans Memorial Park, 2405 Washington St., Roxbury, in the heart of Nubian Square. Via public transportation, take an MBTA Route 1 bus from Back Bay to Washington Street opposite Ruggles Street or an MBTA Route 8 bus from Kenmore to Ruggles Street @ Shawmut Avenue.
How much?
Free
Why should I go?
2020 was one of the most eventful years in recent history, marked by the COVID-19 pandemic, a contentious presidential election, and nationwide protests for racial equity. BPPA photojournalists from major news and media organizations—including the Boston Globe, the Boston Herald, Getty Images, and WBUR—recorded it all.
You can see these powerful images for yourself and discover how some of the region's most outstanding photographers put themselves at risk to capture this unforgettable year. Globe photographer and BU alum Jessica Rinaldi (COM'01) won the BPPA's Photographer of the Year and Pandemic Photo of the Year awards. Her work, included in the exhibition, is produced in collaboration with Photoville, a nonprofit dedicated to promoting a deeper understanding and greater access to the art of photography.