Exploring Film—with a Feminist Twist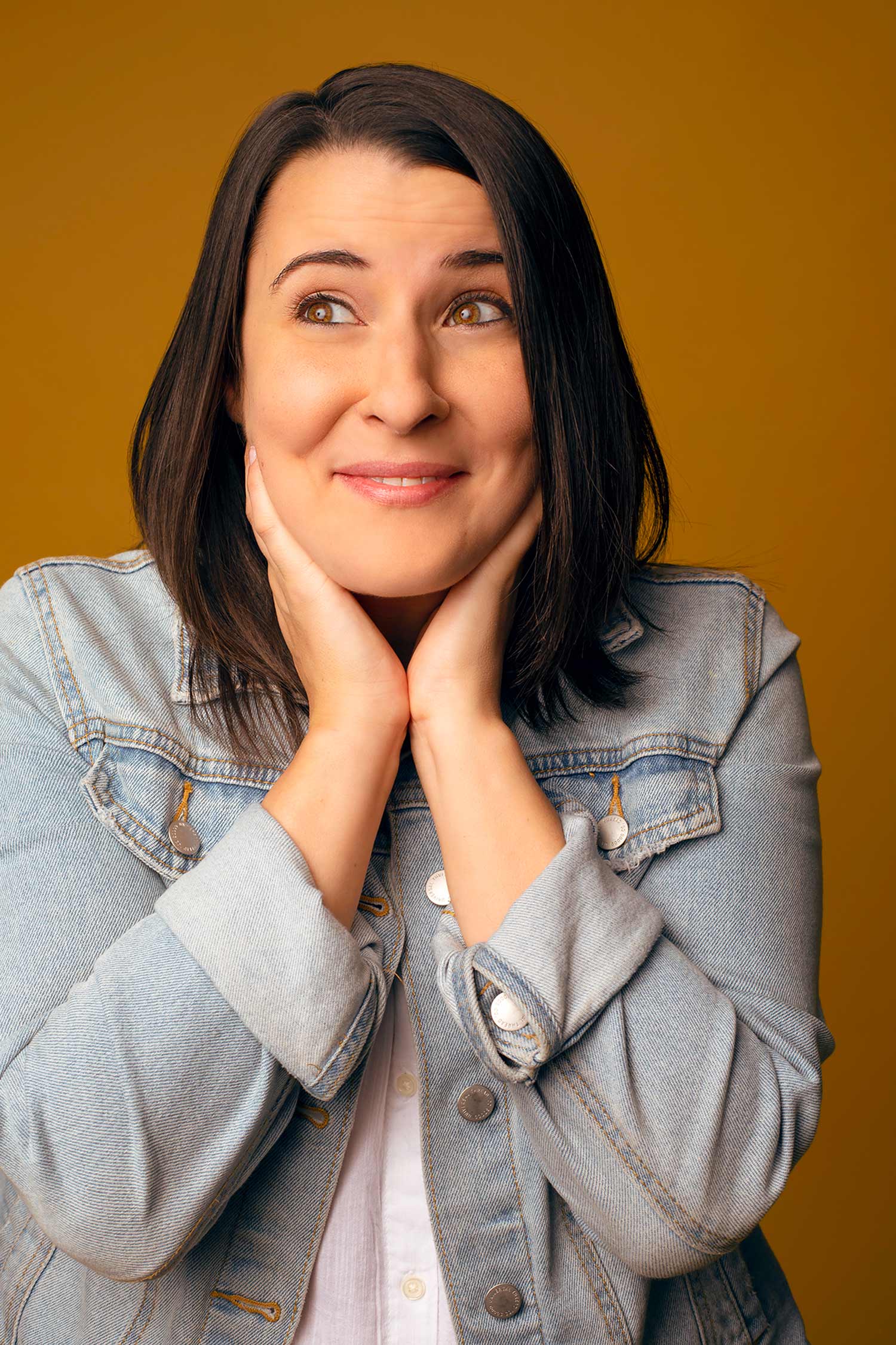 Film & TV
Exploring Film—with a Feminist Twist
Caitlin Durante (COM'14) is cocreator and cohost of The Bechdel Cast, a podcast about the representation of women in movies
Take a moment to think about your favorite movie. Now, think about the women in that film. Is there more than one? If so, do they talk to each other, and do they talk about something other than a man? Does their conversation have any sort of plot relevance or contribute to character development?
Chances are, the answer to all these questions is "no." And that makes them fodder for comedians Caitlin Durante (COM'14) and Jaime Loftus, creators and hosts of a weekly podcast that explores how movies portray female characters or those of marginalized genders. In The Bechdel Cast, Durante and Loftus apply the media metric created by feminist cartoonist Alison Bechdel, who came up with a set of questions to measure how active women are in a work of fiction and to highlight the gender disparity in representation in the media.
Durante has been a movie buff since she was a kid. "I grew up in a town in Pennsylvania, where there just wasn't that much to do," she says, "and I sort of took refuge in film as a way to pass the endless hours of childhood."
She majored in film at Penn State and went on to earn an MFA in screenwriting at Boston University's College of Communication. While at BU, she worked as a comedian, performing in shows and meeting fellow comics, including Loftus.
After graduating from BU, Durante moved to Los Angeles, where she continued to work as a comedian and began teaching screenwriting classes. Her idea of creating The Bechdel Cast was born from her frustration with how women were portrayed in films. "I wanted a space to analyze movies from a perspective that a lot of film criticism overlooks," she says. "Sure, a movie might be well shot and have a sound narrative structure, but what about how it barely includes women, doesn't allow women to be active participants in the story, and turns women into damsels?"
She also wanted to examine the representation of other marginalized groups in the media: "What about how every single character in the movie is a white person for no reason other than the casting director only thought to cast white people? What about how the movie makes flagrant and repeated homophobic and transphobic jokes? I also wanted to examine my own biases, many of which were fueled by the movies I grew up with. Mostly, I wanted to help educate others about the media we consume and how it affects us…as individuals and society at large."
When Durante learned that Loftus was moving to Los Angeles, she knew she had the ideal cohost. "All I could think about was how funny and clever she was."
The two started recording and releasing episodes in 2016. Although it wasn't meant to be a response to Donald Trump's presidential win, Durante says the podcast resonated with people who were not happy with the election results.
While The Bechdel Cast has a loyal following (the podcast has nearly 3,000 fans who are willing to donate monthly via the website Patreon to keep the podcast up and running, Durante says), there are some who don't agree with their approach to film criticism. "We've had a few men's rights activists who don't like what we do," she says, "but for the most part, the reception has been positive."
The podcast has also had scores of celebrity guests, including author and video essayist Lindsay Ellis, former Glee star Jenna Ushkowitz, and actor Alfred Molina. "Some guests, especially if they're comedians, we probably met through comedy," Durante says. "Other people, we're just fans, so we reach out to them and ask them to be a guest. Usually, people say yes and seem excited to do it."
The movies she and Loftus discuss vary, from rom-coms like To All the Boys I've Loved Before to horror films like Rosemary's Baby and from Oscar winners like Parasite to what they describe as bottom-of-the-barrel comedies like There's Something About Mary.
Movies that pass the Bechdel test are few and far between, says Durante, who is quick to acknowledge that the test is an imperfect way to measure female representation in movies. "Just because a movie passes the Bechdel test does not mean that it's a feminist masterpiece," she says. "And if it doesn't pass, that doesn't mean it's some misogynist hunk of garbage. It's just a jumping-off point to open up the conversation to broader feminist discussion."
She notes that many movies don't pass the basic test. "So we used this metric as a jumping-off point. I wanted to broaden the scope of what we would talk about in terms of representation in movies, and the show has broadened to where we apply an intersectional feminist lens to movies. Spoiler alert: Most movies fare terribly, especially movies that were made before, well, yesterday."
Durante's favorite movies she's explored on the podcast? Paddington 1 and 2, Spider-Man: Into the Spider-Verse, Josie and the Pussycats, Mad Max: Fury Road, and Titanic. Her least favorite movie? The Human Centipede, which she and Loftus had chosen for an April Fool's episode. (For those who haven't seen the film, the plot is too disgusting to recount here, but readers with an especially strong stomach can look up the details on the internet. You've been warned.) On the podcast, the two can be heard attempting to discuss why the film is feminist in between bursts of laughter over how inherently ridiculous it is to even try to look at the movie from an academic perspective. "It's one of our wildest episodes to date, but I maintain that it's a funny April Fool's joke," she says.
She credits much of her expanding knowledge of intersectional feminism to the podcast's listeners, who are welcome to send their opinions and feedback to her and Loftus. "Learning is a two-way street," Durante says. "Sometimes our listeners will reach out and point out if we got something wrong, or that we could have framed the discussion differently, or they'll send in an article that will help us in later discussions. It's really a symbiotic relationship with our audience—we're all here to help each other learn and grow.
"Feminism and inclusivity and intersectionality have so many moving parts—there's so much that you have to understand," she adds. "For a long time, my feminism wasn't super complex, but the podcast is what I have to thank for my feminism today."
Listen to The Bechdel Cast on Spotify, iHeartRadio, Apple Podcasts, and Stitcher.