Meghan, Harry, Archie, and the British Royal Family: Startling Insights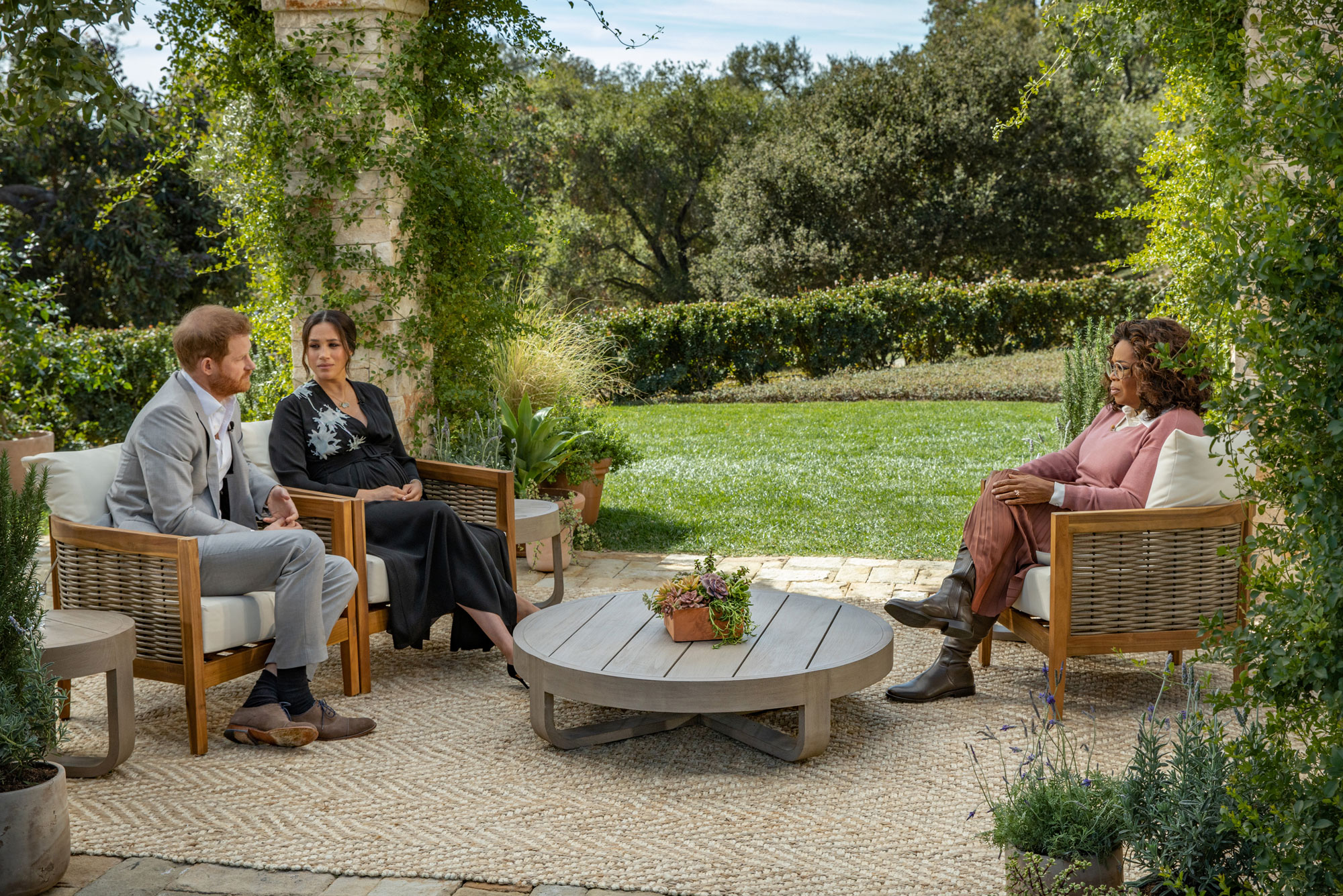 Royal Family
Startling Insights into Meghan, Harry, Archie, and the British Royal Family
BU historian and expert on British history Arianne Chernock on the Oprah interview, the couple's accusations, and how Meghan's treatment is reminiscent of Diana's
Americans got a rare, unvarnished look inside the British monarchy on Sunday night, during Oprah Winfrey's two-hour-long bombshell back-and-forth with Britain's Prince Harry and his wife, Meghan Markle, the Duchess of Sussex. The couple sat down with TV's ultimate superstar interviewer to talk about the reasons behind their decision to "step away" as senior members of the royal family, citing reasons that hadn't fully been understood before.
Among Meghan and Harry's revelations was that a senior member of the family raised concerns that the couple's son, Archie, would be mixed race (Meghan is half Black), and how "dark" his skin would be. They also talked about the charged decision to not grant Archie a royal title, Meghan's struggles with mental health, and her remarks that her life in "the firm" (the nickname the family uses) grew so difficult that at times she "didn't want to be alive anymore," the palace taking away the family's security detail and financial support, and more.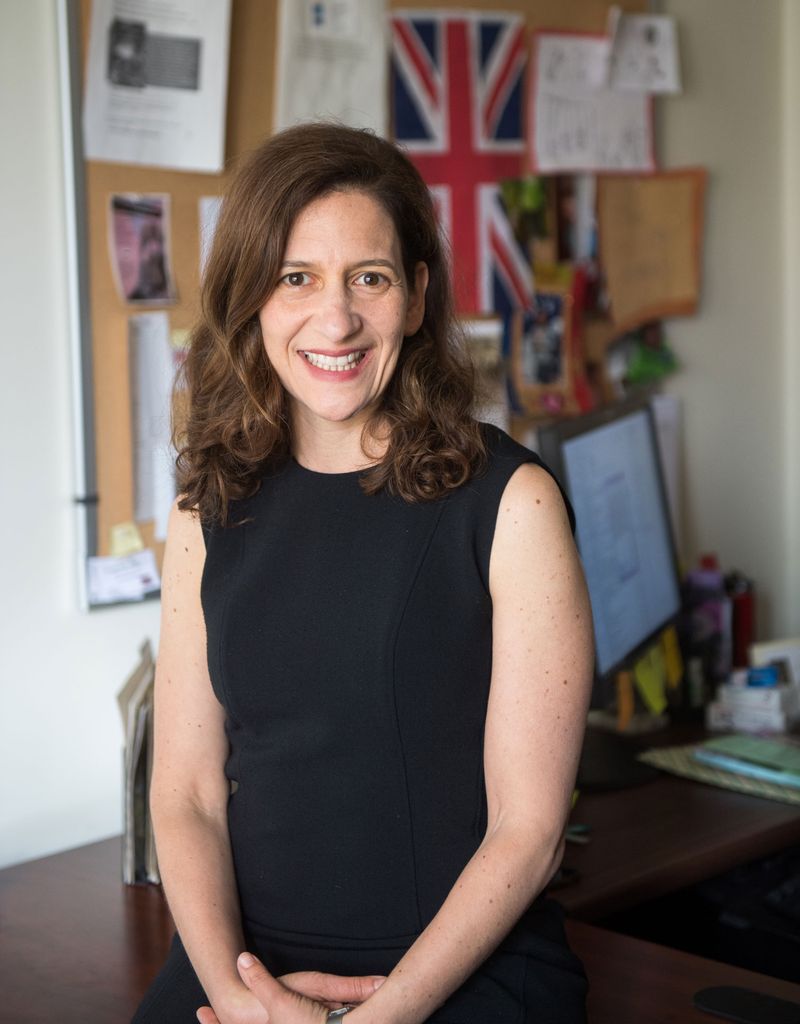 ViacomCBS reportedly paid Winfrey's production company between $7 million and $9 million for the rights to air the sit-down, which was watched by 17.1 million people, according to the network's preliminary data. That's about three times as many people as watched last week's Golden Globes, but still far below the heavily watched Super Bowl just a few weeks ago, which had 91.6 million viewers. (The Duke and Duchess of Sussex have said they were not paid for the interview).
Meghan's experiences reminded many viewers of how Harry's mother, Princess Diana, was treated by the royal family and the media before her 1997 death in a high-speed car crash as she was pursued by paparazzi. "What I was seeing was history repeating itself," Harry told Oprah. "More perhaps, or far more dangerously, because then you add race in, and social media in. And when I'm talking about history repeating itself, I'm talking about my mother."
BU Today talked to Arianne Chernock, a College of Arts & Sciences associate professor of history, an expert on modern British and European history, especially gender, culture, politics, and the monarchy.
BU Today: Did you watch last night? What did you think?
Arianne Chernock: I mean, it delivered what Oprah Winfrey said it would, which I was surprised by. I thought it would be more packaging, less content. But it was very content-heavy and had some pretty damaging points to make about the monarchy.
What kind of PR hit was this to the Queen and the royal family?
I think the Queen emerged relatively unscathed, because both Harry and Meghan were quite careful about distinguishing her from the palace, as much as possible. And they did talk about how welcoming she was. So I think the queen is okay, but I think other members of the royal family have a lot of questions they now need to answer for.
Do you think the palace will respond, or will they do that thing where they claim they are taking the high road and say, "No comment."
I think they can't afford not to at this point. They really have established themselves as modeling behavior for the nation. Britains identify with the monarchy. That's how the [monarchy] has retained their relevance, honestly, through that connection. So I think this will truly be a missed opportunity if they don't come out with a stronger public statement in the wake of these accusations. And try to clarify the record and establish that, in fact, they're working really hard to improve the culture of the palace, and that they do support Meghan and Harry, and that racism is a real problem.
Has there been any kind of precedent—a senior member of the royal family sitting down for a televised, no-holds-barred interview?
Yes. Diana and Fergie, who actually did an interview with Oprah in the '90s. That was not what was revelatory about last night, the fact that they sat down with Oprah. Really with Queen Elizabeth, but even before her, the monarchy has relied on the media to communicate their message. It is a symbiotic relationship—I think that was the term they used last night. So that in and of itself was not new.

What was new was the treatment that Meghan and Harry claimed to have received. And it was really the racist dimensions of treatment, more than the sexist dimensions, that were new. There's a long history of royal women, especially, going to the press with their grievances, like Diana, for example. But this goes back to the 19th century. But the racist elements here are new, and ones I think the family will have to answer for. That's interesting.

Think about [the Netflix show] Bridgerton. That was such a popular hit this year, coming on the heels of The Crown, which was getting people to think about Charles and Diana. I think there's a fascination with race, privilege, class, culture, everything that comes together in the Harry and Meghan story.
How has the media treated Meghan versus Prince William's wife, Catherine (Kate Middleton), the Duchess of Cambridge, and the other women in the royal family?
The tabloid press certainly loves to pit Meghan and Kate against each other. And that's been really unfortunate. I don't think it has to be that way. And I think Harry and Meghan were less surprised by tabloid coverage than by the palace's refusal to come out with a public statement defending them against those kinds of accusations. That's what I took away from Sunday night.
Anything else you would like to add?
It's fascinating timing. Monday was International Women's Day as well as Commonwealth Day, the day when Britons celebrate their ties to the former colonies. That's why I think the royal family needs to get out in front of this as much as possible now and condemn racism in all forms for that Commonwealth concept to remain viable.