POV: Supreme Court Rules That over 400,000 Immigrants are Ineligible to Permanently Remain in United States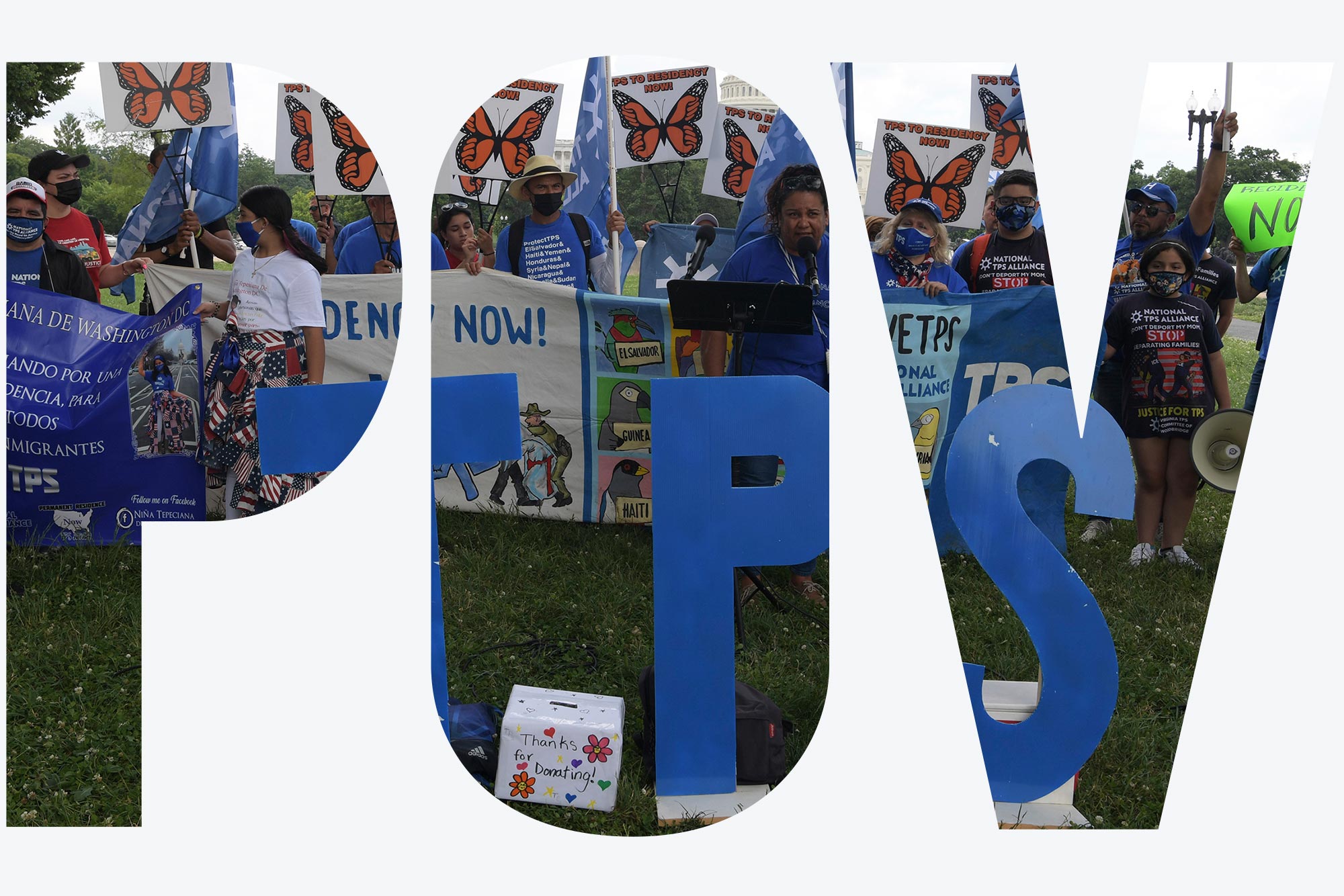 Voices & Opinion
POV: Supreme Court Rules That over 400,000 Immigrants are Ineligible to Permanently Remain in United States
Decision will "have a devastating and far-reaching impact" on thousands of immigrant families
Congress created Temporary Protected Status (TPS) through the Immigration Act of 1990 as a means of protecting noncitizens whose home countries are experiencing ongoing armed conflict (such as civil war), an environmental disaster (such as earthquake or hurricane), or an epidemic. Today, more than 400,000 noncitizens in the United States have TPS status, enabling them to apply for work authorization and to remain in the United States safely, with their families and communities—often for years, or even decades.
Jose Sanchez and Sonia Gonzalez are two of these 400,000. Originally from El Salvador, Jose and Sonia came to the United States without authorization in the late 1990s. They were subsequently granted TPS status following a series of devastating earthquakes in El Salvador. In 2014, Jose, a skilled worker, attempted to "adjust" his status to that of a lawful permanent resident, or green card holder, through a petition filed by his employer. This is a common, and often routine, process for noncitizens. His wife, as is standard, was designated a derivative beneficiary—that is, she too would become a green card holder upon the approval of his application.
Earlier this month, the Supreme Court, in Sanchez v. Mayorkas, considered whether Jose and Sonia should, in fact, be able to become lawful permanent residents. Why? Well, the government argued that having entered the country without authorization and only subsequently gaining temporary, or humanitarian, status, they were never "admitted" to the United States and thus not eligible to adjust their status. In a unanimous ruling on June 7, 2021, in a decision authored by Justice [Elena] Kagan, the Court agreed.
In so doing, the Court relied on Section 1255 of the US Code. Section 1255 requires an applicant for adjustment of status to have been "inspected and admitted or paroled into the United States." Because Jose was not inspected and admitted, or paroled, into the United States, the Court held that he was ineligible to adjust. The Court failed, however, to meaningfully contend with Jose and Sonia's argument—an argument that won favor in the district court. That argument is that an "admission" is implied with the conferral of lawful nonimmigrant status granted to TPS recipients by way of Section 1254a(f)(4) of the US Code. The text of 1254 suggests that all TPS recipients should be treated as nonimmigrants, eligible to adjust their status, under our immigration laws. On that basis, Jose and Sonia argued, and the district court agreed, adjustment of status is permissible here. In their unanimous decision, the Court held otherwise, embracing a distinction between "status" (i.e., TPS) and "admission"—being inspected and admitted at a port of entry. That is, simply having "status" does not obviate the need for a lawful admission. Because Jose and Sonia lacked the latter, they are ineligible to adjust.
The Court's decision in Sanchez will have a devastating and far-reaching impact on hundreds of thousands of immigrant families. More than half of Salvadoran and Honduran TPS recipients have lived in the United States for over 20 years. They have mixed-status families that include US citizens and lawful permanent residents, jobs, businesses, communities, and congregations. They have built their lives here; they have thrived here.
Justice Kagan's decision creates fear and uncertainty for immigrant families and communities. While the decision can be interpreted narrowly—and may still allow for those who were inspected and admitted to the United States to get green cards—it remains to be seen whether such arguments will be successful. In the meantime, Congress should act to pass legislative reform that protects all TPS holders from being removed to countries where they remain in danger.
Sarah Sherman-Stokes is a School of Law clinical associate professor of law and associate director of the LAW Immigrants' Rights and Human Trafficking Clinic; she can be reached at sstokes@bu.edu.