Men's and Women's Track and Field Teams Gear Up for Patriot League Championship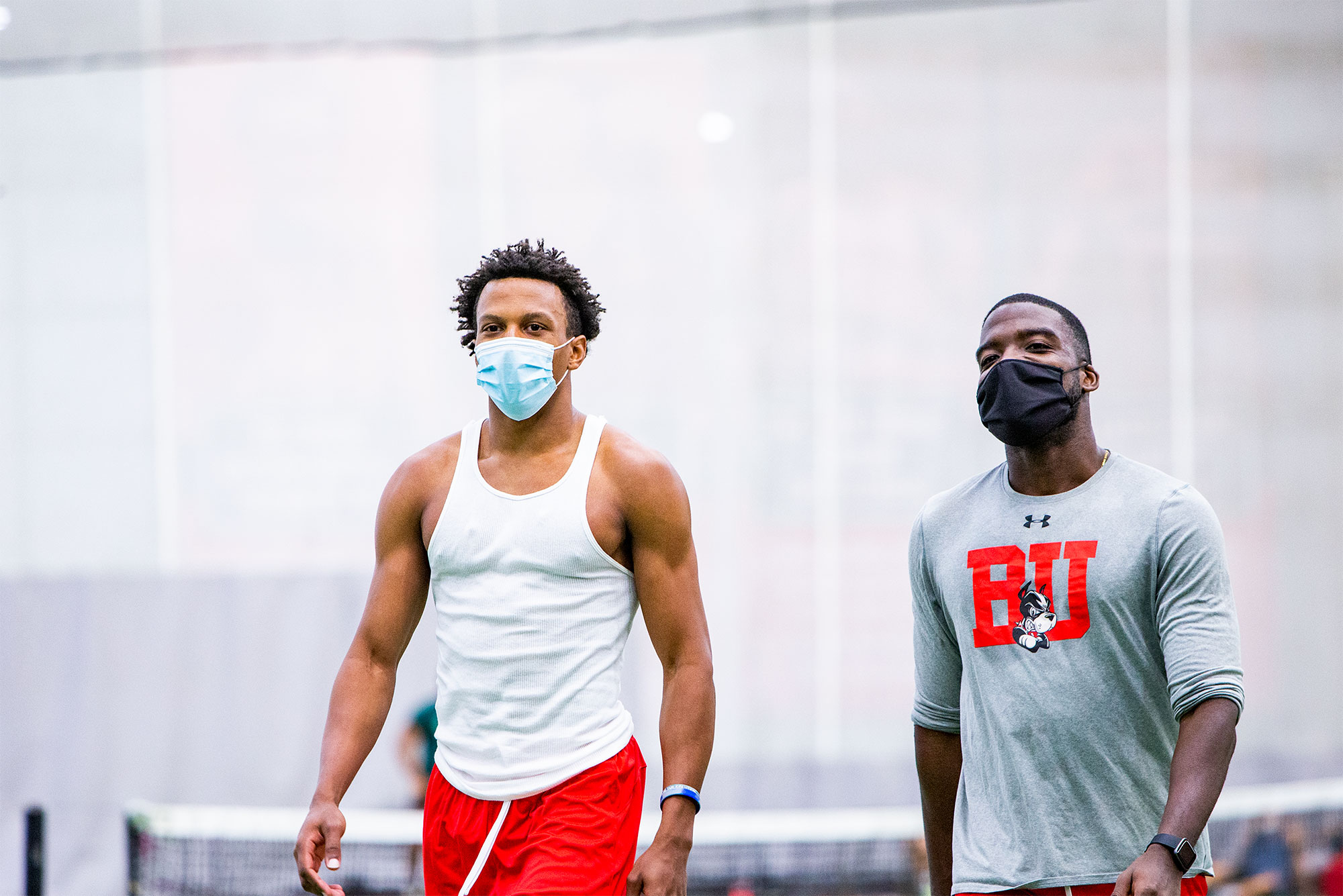 Varsity Sports
Men's and Women's Track and Field Teams Gear Up for Patriot League Championship
Terriers aim to end shortened season on a high note this weekend at West Point
Gabe Sanders, director of BU track and field and cross country, and his coaching staff have yet to coach at an outdoor Patriot League championship since they arrived at Boston University in 2019. But that pandemic-caused postponement will change this weekend when the men's and women's track and field teams head to West Point to compete in the 2021 Patriot League championship.
"We're just so thankful for the opportunity to get back at it with our teammates and the rest of the league," Sanders says, as the season-ending meet approaches.
"This meet is what we train for pretty much all year," thrower Bridget Bishop (Questrom'21) says. "It just creates a level of energy that's unmatched at the other events."
This weekend's meet will be just the sixth of the academic year for the BU track and field teams. The season's schedule has been far from their typical slate of near-weekly meets from January to May. Sprinter Haig Rickerby (CAS'21) says the unpredictable season has tested athletes' mental strength.
"When you don't get a lot of opportunities to compete, it's a little bit hard to stay motivated when you're just running in circles all the time," he says. "When we found out we were going to get the chance to actually have the conference meet, things definitely took a turn for the better."
Rickerby says the shortened schedule has increased the pressure to perform. "It makes having a bad performance even harder on you," he says. "Every now and then, you have to have a bad race, but when you only have so many opportunities to have a bad race, it hurts the soul a little bit."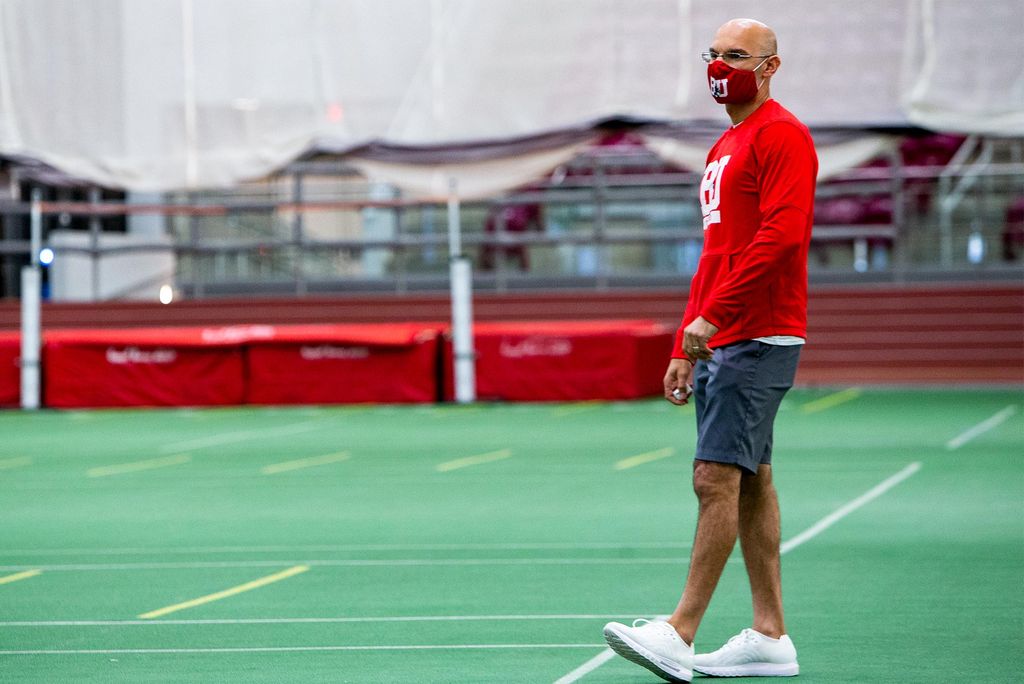 At the 2019 Patriot League championship two years ago, the Terrier women finished 3rd out of 10 teams, the men placed 4th out of 9. While this weekend's meet may score teams as a whole, Sanders says his goal is to get the best out of each athlete.
"We're focused on the individual efforts of every single student-athlete," he says. "We're going to be looking at everyone having their best day, on the day. The only thing that matters at any given time is the person that's on the track wearing Boston across their chest."
Even with an emphasis on individual achievements, Rickerby says the team element is never forgotten. "People always think track isn't a team sport, but you'd be surprised how important it is to go through workouts while having your teammates there," he says.
Bishop says that translates to meets, as well.
"Our last indoor meet was probably the best energy I've ever seen in this program. To have an opportunity to bring that back and support our teams—everyone's so excited," she says. "You're always going to throw farther and run faster when you know you have more support."
Rickerby says he hopes to make the most of his final meet as a senior: "I remember being a freshman and looking up to our seniors. I blink and four years later, I'm the old person now. Sooner or later, you're not going to be running anymore. You gotta just go for it."
The 2021 Patriot League track and field championship begins Friday, April 30, and runs through Sunday, May 1, at West Point, West Point, N.Y. Fans can follow the action through GoTerriers.com and @BUGameDay on Twitter.