Was Prince Philip a Modern Royal or a Vestige of Another Time? Both, Say BU Experts Weighing the Legacy of Queen Elizabeth's Late Husband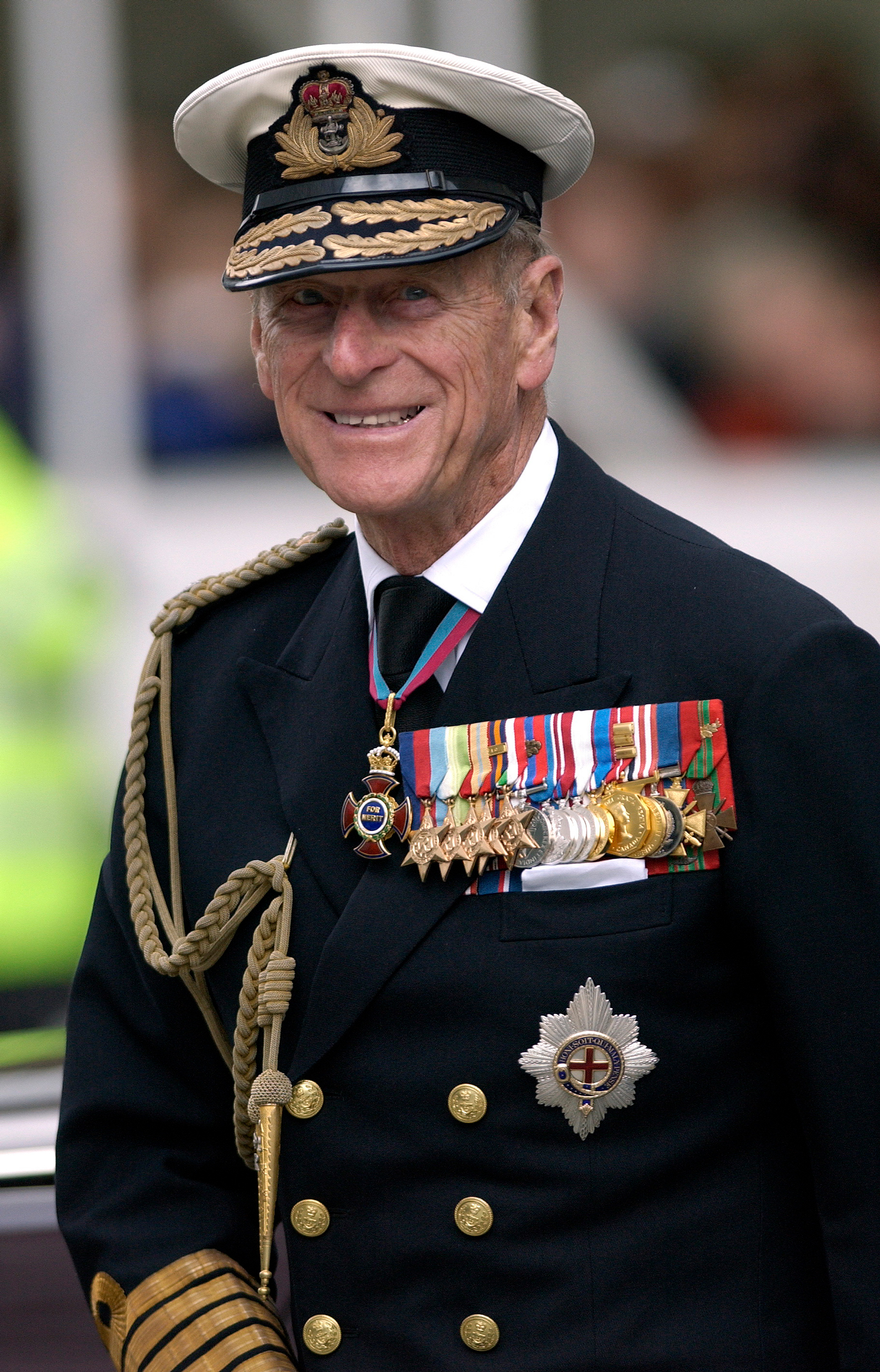 Royal Family
Measuring the Legacy of Prince Philip, Husband of Queen Elizabeth, Dead at 99
BU experts weigh in on the longest serving royal consort in British history
When she married Prince Philip in 1947, Britain's Princess Elizabeth (she became queen in 1952) told her father that her intended was the only man she could ever love. The durability of their union—Philip was Britain's longest serving consort until his death April 9 at 99—was stronger than his official role as a "second-fiddle figurehead" to a ceremonial queen, in the words of the New York Times.
What influence Philip had was wielded on behalf of preserving a monarchy that some Britons dismiss as a relic. Publicly, he advocated for wildlife conservation and building youth playing fields. Privately, his image mixed the common touch (he was the first royal to answer the palace phone personally, and he cooked eggs for family breakfasts) with offputting coldness: his oldest son, Prince Charles, revealed childhood belittling by his father that permanently scarred him. Philip at times seemed to have been made an antique by changing mores ("And what exotic part of the world do you come from?" he once asked a Black British politician). This winter's interview of Philip's grandson Prince Harry, and his wife, American Megan Markle, by Oprah Winfrey publicized the couple's explosive allegations of racism inside the walls of Buckingham Palace, although they didn't name names. (Prince Harry later said that neither Queen Elizabeth nor Prince Philip were among the family members who had made racist comments about his wife and son.)
The Duke of Edinburgh, Philip's official title, was memorably portrayed in several films and TV series, most notably in the Oscar-winning film The Queen, where he was played by James Cromwell, and the Emmy-winning Netflix series The Crown (Matt Smith and Tobias Menzies, with Jonathan Pryce as the prince in the show's final two seasons).
We asked historians and British monarchy experts Arianne Chernock, a College of Arts & Sciences associate professor of history, and Kathryn Lamontagne (GRS'16,'20), a College of General Studies lecturer in social sciences, to assess Philip's life.
Q
&

A
With Arianne Chernock and Kathryn Lamontagne
BU Today: What do you think Prince Philip's legacy will be?
Chernock: He helped modernize the monarchy through his embrace of technology. He established an intercom at Buckingham Palace. He carried his own luggage. He brought an informality into the royal family that everyone else has warmed to, although it was seen as unorthodox when he introduced these practices. He's known as being affable and very direct, and that could get him into trouble. The royal family is going to have to be careful, as people mine these comments he's made over the years, to figure out how they want to deal with them in the wake of that [Winfrey] interview. I can't speculate [whether Philip made the unattributed racist comments]. To focus on an individual ignores that Harry and Megan were talking about a systemic problem.
Lamontagne: Prince Philip was a late-Victorian who happened to live in the 20th and 21st centuries. His legacy will not be straightforward for many, but what is clear is that he was a stalwart for his wife and the monarchy itself—tradition, resilience, duty. Philip was integral in reminding the monarchy that their public persona should adapt to the times. His own family was ousted by a political coup in Greece, which left a long-lasting impression on him. To stay relevant, one must have some kind of connection with one's subjects. Moreover, the cringe-y, fly-on-the-wall documentary of the Royals on the BBC and ITV in 1969 was his idea—a way to bring the family into the mainstream during a time of political and cultural upheaval in the world.

There is such a deep respect for Prince Philip and his work throughout Britain. For many, he is the grandfather figure of the nation. Many will be hoping that the recent issues with the Sussexes [Prince Harry and Megan Markle] will not overshadow the memory of a man who had his faults, but was a remarkable man in his own right. Many Britons will want to see the focus over the next week on the good works of Prince Philip and not confront past gaffes or outright racist comments from the prince. I expect this will be an issue that will, rightly, be discussed more over the coming weeks. In my own social media network, I have seen incredibly varied responses. Some mentioned, "he could put you at ease with his humours." Others felt comments directed at them were "insulting." Prince Philip famously said, "It's part of my style…[like it or] lump it."
Prince Philip and Queen Elizabeth were married for nearly 74 years. Can you talk about their marriage and his influence on the queen?
Chernock: They were a love match. In the wake of World War II—I was just showing my students photos from their wedding—this was a period of austerity, rationing. Elizabeth had to save up her rationing coupons to afford the dress she wore. It was a bright spot. It offered hope, optimism to a war-torn country and world. They have been committed to each other since 1947 and before that. That support they've offered each other has made their jobs easier.
Lamontagne: When Her Royal Highness came to the throne, she had just lost her father, was the mother to young children, and was now a woman in a position of power, when this was certainly not the norm. To have the support, friendship, and mutual respect from the Duke of Edinburgh over her very long reign is significant. Prime ministers come and go, her mother, then her sister, died, but Prince Philip was the constant confidante. There were rough patches in their marriage over gender dynamics, travel, work, etc. But for the Queen, someone who famously is not allowed to broach her own opinions, it must be assumed that having the trust and support of her husband was the cornerstone to a long, stable reign and marriage.

There was trouble early on over the family last name. It was meant to be Windsor, to follow Elizabeth's line, but this was always a hard pill for Philip to swallow, and he advocated for Mountbatten, his adopted, Anglicized last name based on his mother's line of Battenberg title, to be his children's last name. Make of it what you will after the recent controversy surrounding the Duke and Duchess Sussex, but their son carries the name Mountbatten-Windsor.
What was Prince Philip like as a father?
Chernock: We're familiar with Prince Philip largely through his cinematic treatment in The Crown. There he is presented as cold and callous, especially towards Charles, [who] has suggested that that narrative holds. He made choices as a parent that maybe weren't always sympathetic to his children's needs—sending Charles to somewhat of an authoritarian boarding school in Scotland, which he himself had attended.
Lamontagne: Like many men of his generation and class, for Philip, it was not seen as appropriate or necessary to show demonstrative affection. It was seen as emasculating or unnecessary. Further, there is the British archetype of the "stiff upper lip." Having said this, Philip also experienced great loss and upheaval as a child, which was then followed by a rigorous and spartan time at [Scottish boarding school] Gordonstoun. Many have often speculated that his distance towards his own children is derived from a combination of these aspects. However, we never truly know what goes on in one's family, and it could be argued that Charles mirrored some of these aspects with his own children as a way of protecting oneself from the press or other personal challenges.
During the family's various public scandals, Philip was said to have played a large role in fighting to preserve the crown. How so?
Chernock: Before [Princess] Diana, he was seen as one of the more approachable royals. Diana took this to a new level, but they have a rapport in that they have a similar vision in terms of connecting. Diana learns from him and extends that.
Many are wondering how Philip's death will affect the royal family and whether it may influence the decision of his grandson Prince Harry to remain in the United States. Might he and his wife return to England?
Chernock: No. Even the queen's death wouldn't change their course. I presume they'll return for the funeral. But Harry is part of a new generation, and he and Megan are trying to push the royal family in a new direction. He has respect for his grandfather, feels an emotional rapport. But I don't think this will change his decision. They were talking about structural racism. There could be many deaths in the royal family; I don't think that would alter their decision-making.
Lamontagne: I am curious how this will play out in the press. We know that the Duke and Duchess of Sussex remained in contact with Prince Harry's grandparents before, during, and after their recent move. The British tabloids will place some blame for Prince Philip's death on the recent Oprah interview. I think that the funeral services will be devastating to the family, as Philip was so loved, but also because of the current tensions. Knowing that you are mourning your grandfather while the world is watching to see your reaction is going to be incredibly difficult for Prince Harry. I expect there will be numerous references to when Harry last mourned publicly, as a little boy, for his mother. I can't see the Sussexes returning permanently to the UK anytime in the near future.
Is the queen likely to consider stepping down now that Philip has died?
Chernock: No. Royals, with the exception of Edward VIII, who abdicated, do not retire in Britain. This is the tradition: to death.
Lamontagne: Absolutely not. Her duty is to be the Queen of her realms, Defender of the Faith, Head of the Commonwealth. That does not change with the passing of her husband. However, I'm sure a lengthened mourning will pause many of her normal activities. I am thinking of Queen Victoria, who spent most of her life grieving the death of Prince Albert. He died in 1861 after 21 years of marriage. She reigned another 40 years without him, but his memory was always in her uppermost thoughts.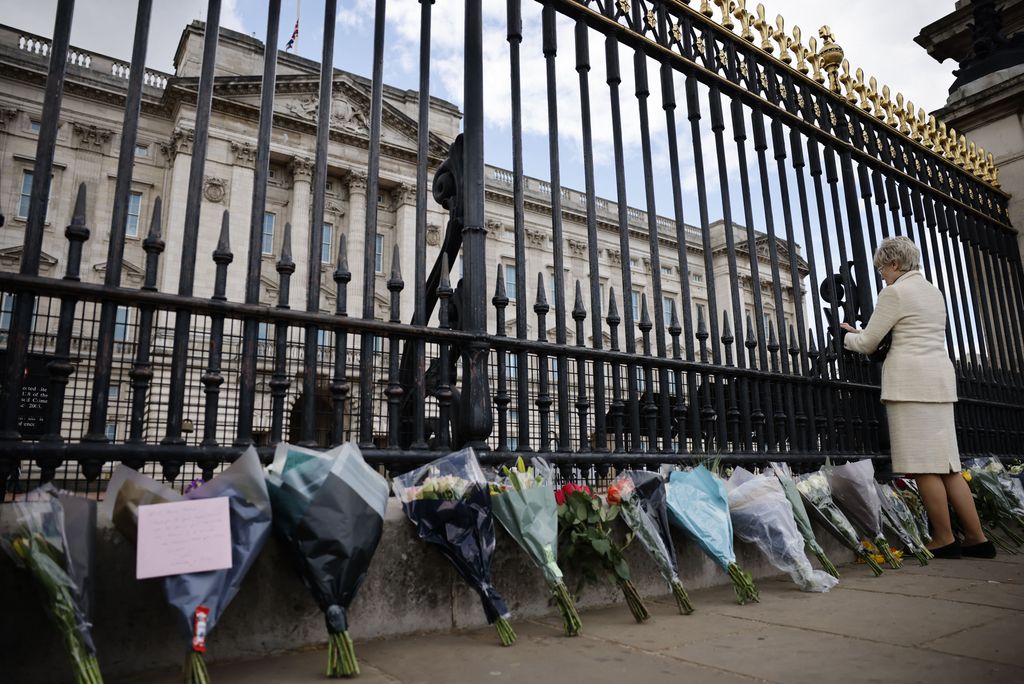 Professor Lamontagne, you worked in the royal household. How was Prince Philip viewed by those around him?
I was lucky enough to work in the royal household during the Diamond Jubilee celebrations in 2012 and 2013, while a teaching fellow at BU London. I attended a ball at Buckingham Palace, and when Prince Philip caught my accent, we had a chat and he inquired what part of the colonies I was from. I mentioned that I was working on a PhD in British history and teaching British popular culture, to which he replied, with a smile, if I was teaching "football and beer?" I was quite pleased to have received the gift of a witty quip from the Duke.

I did have the opportunity to meet Elizabeth and Philip on other occasions at the palace. We always marveled at how much they did for everyone and how active they were. Prince Philip kept up polo and competitive carriage racing until advanced ages. He was the patron of many groups, societies, and causes that were important to him—the most famous of which is the Duke of Edinburgh Award, which offers incredible opportunities for young people to build character and develop leadership and confidence. Everyone who has completed [it] says it changed their life in some way.