Massachusetts Ranked No. 1 Healthiest State on National Community Well-Being Index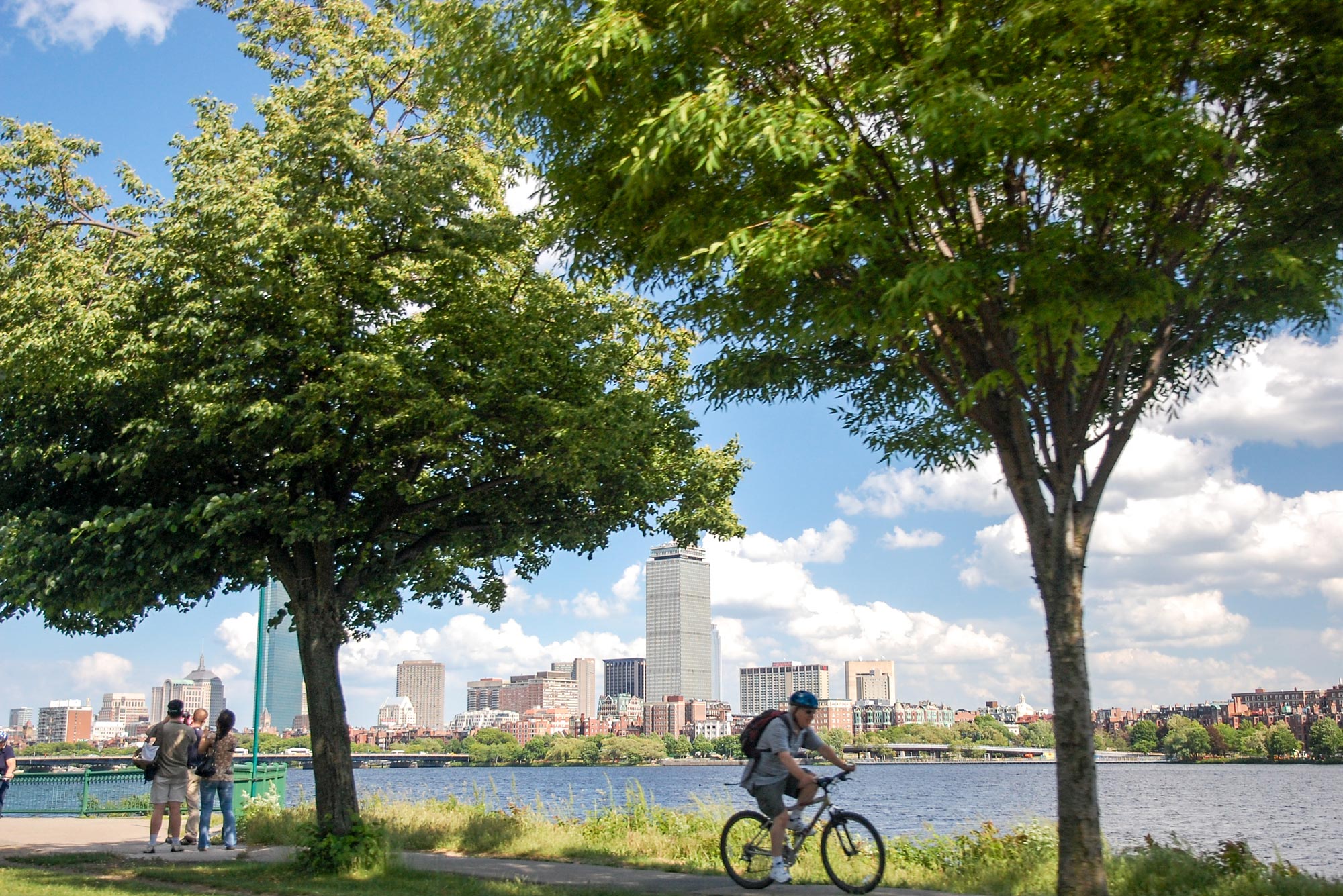 Health & Wellness
Massachusetts Ranked No. 1 Healthiest State on National Community Well-Being Index
BU and Sharecare researchers say the best and worst ranked states closely correlate with 2020 presidential election results
This is a developing story. Check back for updates.
In a year that was defined by uncertainty, unrest, and suffering, Massachusetts emerged as the healthiest state in the nation, according to the 2020 Sharecare Community Well-Being Index report, which was published Tuesday in partnership with Boston University public health experts. The new research reveals that nationwide, overall community well-being improved in certain respects in 2020, but significant differences remain across US states due to factors such as individual life experiences, availability of key community resources, and more.
For the first time, Massachusetts ranked No. 1 in the community well-being rankings, followed by Hawaii, a long-standing top contender. For the second year in a row, Mississippi took the last position in the rankings, joined by 6 other Southern states in the bottom 10.
Massachusetts can attribute its top ranking to its strong scores across social determinants of health and individual health risk factors, the study's researchers say. The Bay State ranked among the top 10 in 8 out of 10 well-being domains assessed by the team: financial well-being (5th), social well-being (7th), purpose well-being (6th), physical well-being (5th), community well-being (6th), housing and transportation (2nd), healthcare access (1st), and food access (7th). Meanwhile, Mississippi ranked among the bottom-performing states on all measures of well-being, except resource access (17th).  
"This first analysis of 2020 data from Sharecare's Community Well-Being Index paints an initial picture of the well-being landscape amid one of the most difficult years in recent memory," says Kimberly Dukes (Wheelock'86, GRS'89,'02), executive director of the Biostatistics & Epidemiology Data Analytics Center at BU School of Public Health and a research associate professor of biostatistics. "Future investigations will advance our understanding of the distribution of community well-being by uncovering statistically significant trends in counties and metropolitan statistical areas."
For their analysis, Dukes and other researchers from SPH partnered with collaborators from Sharecare, a digital health company, to assess the well-being of more than 450,000 survey respondents spanning all 50 states across a range of individual health risk factors—their physical health, community and social bonds, ability to manage their finances to achieve their goals, and strength of purpose in daily life. They also analyzed 600 other data sources for the social determinants of health most associated with community health outcomes, including healthcare access, food access, resource access, housing and transportation, and economic security.
The survey also revealed a connection between the best and worst ranked states on the Community Well-Being Index and the 2020 US presidential election results: 9 of the top 10 states were won by President Joe Biden in the November presidential election, while 9 of the bottom 10 states went to former President Donald Trump.
The top nine states—Massachusetts, Hawaii, New Jersey, Maryland, New York, California, Connecticut, Washington, and Colorado—all have populations with generally lower-than-average individual health risk factors and better-than-average social determinants of health. Unlike their bottom-ranked peers, most residents of these states say they enjoy supportive relationships and love in their life; have the tools to manage their economic life to increase financial security and reduce stress, regardless of income; and have access to high-quality healthcare and jobs, on top of their better physical health.
Between 2019 and 2020, community well-being across the United States remained essentially unchanged, but notably, financial well-being decreased amid the economic challenges brought on by the pandemic.
"Despite differing trends noted across states and regions, the latest Index results broadly demonstrate the resilience with which Americans responded to adversity," says Elizabeth Colyer, Sharecare senior vice president and head of the Community Well-Being Index. "While financial well-being declined, community well-being held steady with improvements in areas such as physical and social well-being, demonstrating the positive influence that nonphysical factors can have on individuals' health, including the critical impact that outlook and leadership have on our subjective evaluation of health and well-being."
Later this summer, the Sharecare and BU team will release 2020 community well-being figures from metropolitan statistical areas and counties, as well as a special analysis of community well-being outcomes for BIPOC communities.
This story was adapted for The Brink from a Sharecare news release.