Celebrating Juneteenth on and off Campus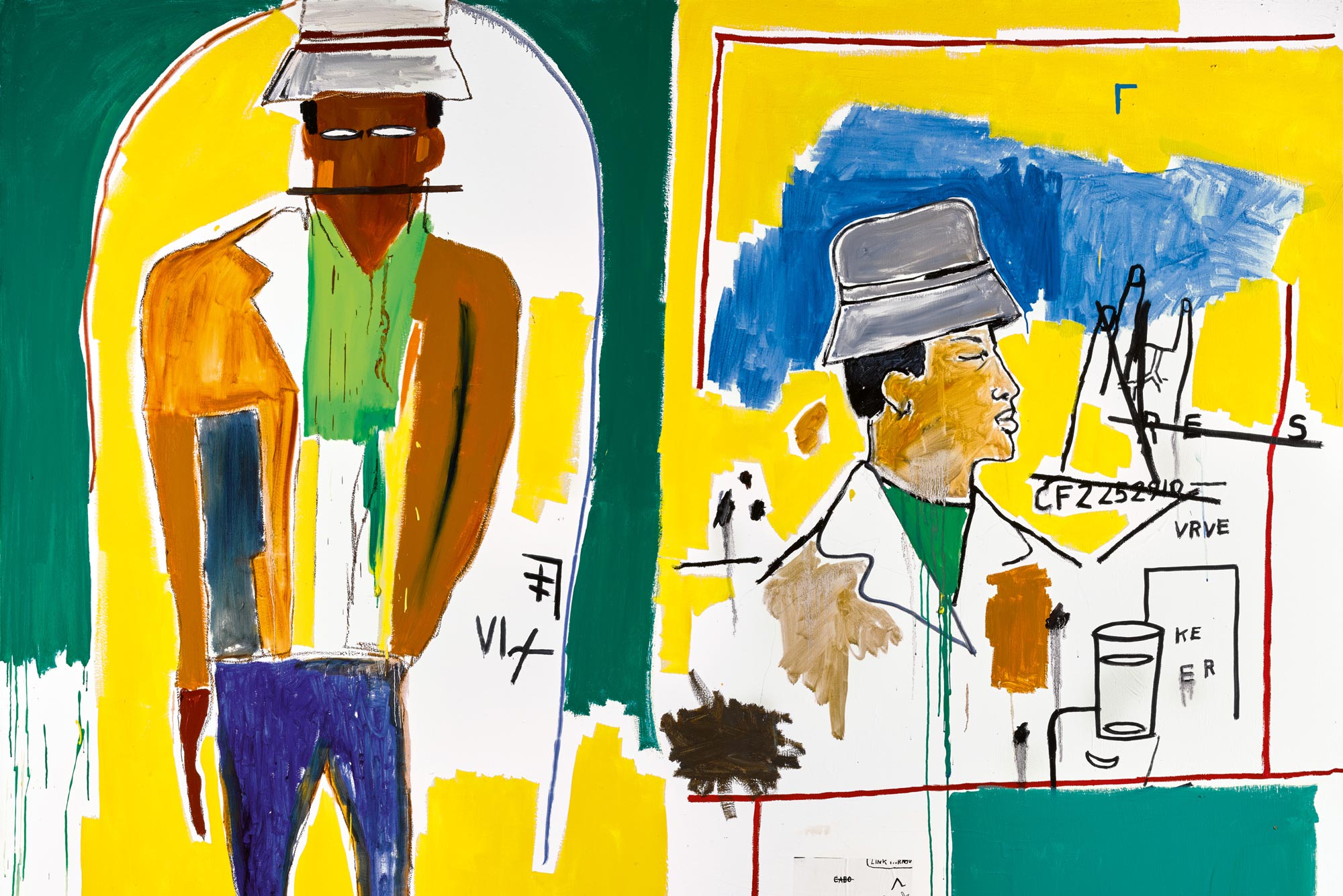 Things-to-do
Celebrating Juneteenth on and off Campus
Paint parties, film screenings, webinars, and more
This year, for the first time, Boston University is observing Juneteenth as an annual official University holiday. Celebrated each year on June 19, the holiday commemorates the anniversary of June 19, 1865, when the last enslaved people in the United States—in Galveston, Tex.—learned from Union soldiers that slavery had ended and they were free. (The University celebrates the holiday this year on Friday, June 18, since June 19 falls on a Saturday.) This year also marks the first time that Massachusetts is observing Juneteenth as a state holiday, making it one of 47 states that now does so. On June 15, the US Senate voted unanimously to make Juneteenth a federal holiday, and on June 16, the US House of Representatives voted, 415 to 14, to approve it. It now goes to the president for his signature.
We've put together a list of events—both on campus and across the city—celebrating the holiday.
On Campus
Thursday, June 17
Juneteenth—Education & Celebration

11:30 am to 12:30 pm
The Faculty and Staff of Color Community Network, joined by Craig Andrade, School of Public Health associate dean of practice, director of the school's Activist Lab, and a member of BU's Antiracism Working Group, will lead a virtual conversation centered around why and how different organizations, cities, and states have recently chosen to celebrate Juneteenth as an official holiday. The exchange will be held via Zoom and is free and open to all BU faculty and staff.
Find more information and register here.
Looking Ahead to Juneteenth: Centering Black Parents Voices in the Age of COVID-19 and Racial Reckoning

1 to 2 pm
Iheoma U. Iruka and Stephanie M. Curenton, a Wheelock College of Education & Human Development associate professor, cofounders of Researchers Investigating Sociocultural Equity and Race (RISER) Network, will examine the ways that RISER's research intersects with themes associated with Juneteenth. The webinar will also feature guest speakers from the National Black Child Development Institute, POINTS of ACCESS, and ZERO TO THREE, who will discuss the ways their organizations are working to address racial equity through their ongoing work to improve the well-being of Black parents and families amid the pandemic.
Panelists will offer insight on how to most effectively address and support the needs of Black families who have suffered from the pandemic and racial violence. They will also discuss implementing suggestions from RISER's report "Black Parent Voices: Resilience in the Face of the Two Pandemics—COVID-19 and Racism"to further equity efforts.
The webinar will be conducted over Zoom. Find more information and register here.
Juneteenth 2021: Remembering the Past, Celebrating the Future

4 to 5:15 pm
The Black Alumni Leadership Council and Boston University Alumni Association are hosting a virtual discussion on some of the most transformative events in Black history that have shaped generations, including Emancipation and the Tulsa massacre. Panelists will include BU alums Carmen Fields (COM'73), a producer and host at Boston's WHDH-TV, and Leon Wilson (MET'75), president and CEO of Boston's Museum of African American History, as well as Paula Austin, a College of Arts & Sciences assistant professor of history and of African American studies, and Imari Paris Jeffries, executive director of King Boston. The conversation will be moderated by Karen Holmes Ward (COM'77, Hon.'18).
The event is free and open to all members of the BU community. Find more information and register here.
Off Campus
Saturday, June 19
In honor of Black artists, scholars, and creative voices, the Museum of Fine Arts is hosting a number of free, in-person activities and programming—all of them outdoors—to celebrate Juneteenth. Guests will have an opportunity to create art inspired by works by Jean-Michel Basquiat on view in the current exhibition Writing the Future: Basquiat and the Hip-Hop Generation, watch a screening of the documentary Summer of Soul, about the 1969 Harlem Cultural Festival, and enjoy a concert by the Boston Art & Music Soul Fest. The museum will also offer free admission to all of its galleries on June 19 and will showcase work by Black artists.
The Museum of Fine Arts is at 465 Huntington Ave., Boston. Find more information, including event times, here. Reserve free timed-entry tickets for general admission and special exhibitions here. Find directions to the MFA here.
Juneteenth Celebrations at Starlight Square, Cambridge
Cambridge Families of Color Coalition (CFCC) Celebrates Juneteenth

11 am to 4 pm
Head over to Starlight Square in Cambridge's Central Square for a daylong series of free live performances and activities that celebrate Black joy through the arts. Cambridge Families of Color Coalition is hosting an afternoon of family programming, including puppetry, musical theater, and an art walk.
The Black Matters Juneteenth Experience

5 to 9 pm
Starting at 5 pm, Starlight Square will host the Black Matters Juneteenth Experience, featuring live musical performances by local artists, poetry readings, dancing, and giveaways. The evening offers a chance for the community to come together, celebrate, and heal.
Register here for the CFCC Juneteenth celebration. Register here for the Black Matters Juneteenth Experience. Starlight Square is at 84 Bishop Allen Dr., Cambridge. Take an MBTA Red Line train to Central Square.
Noon to 2 pm, Copley Square; 3 to 8 pm, Carson Beach
The New Democracy Coalition is hosting Juneteenth Boston Black Joy, from noon to 2 pm in Copley Square and from 3 to 8 pm at Carson Beach in Dorchester. Both programs seek to tell the Juneteenth story from the unique lens of Black culture and will feature live music, readings, food vendors, poetry, and a moment of silence for racial reckoning.
Find a complete schedule of events and register here. To get to Copley Square, take any MBTA Green Line trolley to Copley Square. Carson Beach is at 165 William J. Day Blvd., Boston. Find directions here.
Of Willie Mae: Film Premiere and Juneteenth Celebration

Noon to 4 pm, Nubian Square
The short film The Slave Narrative of Willie Mae premieres at the Black Market Nubian Square in Roxbury. Based on the book of the same title by Ifé Franklin, the experimental film tells the story of a 20-year-old Black woman enslaved in Virginia in the 1800s and her journey to freedom. The film was shot on location at the Royall House and Slave Quarters in Medford, Mass. The screening, accompanied by a Q&A, is from 6:30 to 8:45 pm. The film will also be available to screen virtually.
Prior to the screening, from noon to 4 pm, Black Market Nubian Square will host a number of outdoor activities commemorating Juneteenth, including a land acknowledgement, a calling of the names of ancestors, a brief history of Juneteenth, prayers, music, poetry, a live DJ, a mini ancestor slave cabin building workshop, an ancestor message board, and a book sale and author signing featuring Ifé Franklin.
Black Market Nubian Square is at 2136 Washington St., Boston. Take an MBTA 1, 8, 15, or 47 bus to the Washington Street at Williams Street stop, or an SL4 or SL5 bus to Washington Street at Melnea Cass Blvd.
Juneteenth Paint Party

Saturday, June 19, 3:30 to 6 pm
The Dorchester Art Project and SN Studio are celebrating Juneteenth through live art. Community members are invited to create their own canvas—with step-by-step instructions from skilled teachers—that they can take home. Ticket purchases will cover the cost of all supplies needed to create your own masterpiece.
The paint party is lat 1490 Dorchester Ave., Boston. Tickets are $20 and can be purchased here. Guests can take an MBTA Red Line train to Fields Corner.