His Brother's Death on 9/11 Spurred COM Alum to Make Sure We Never Forget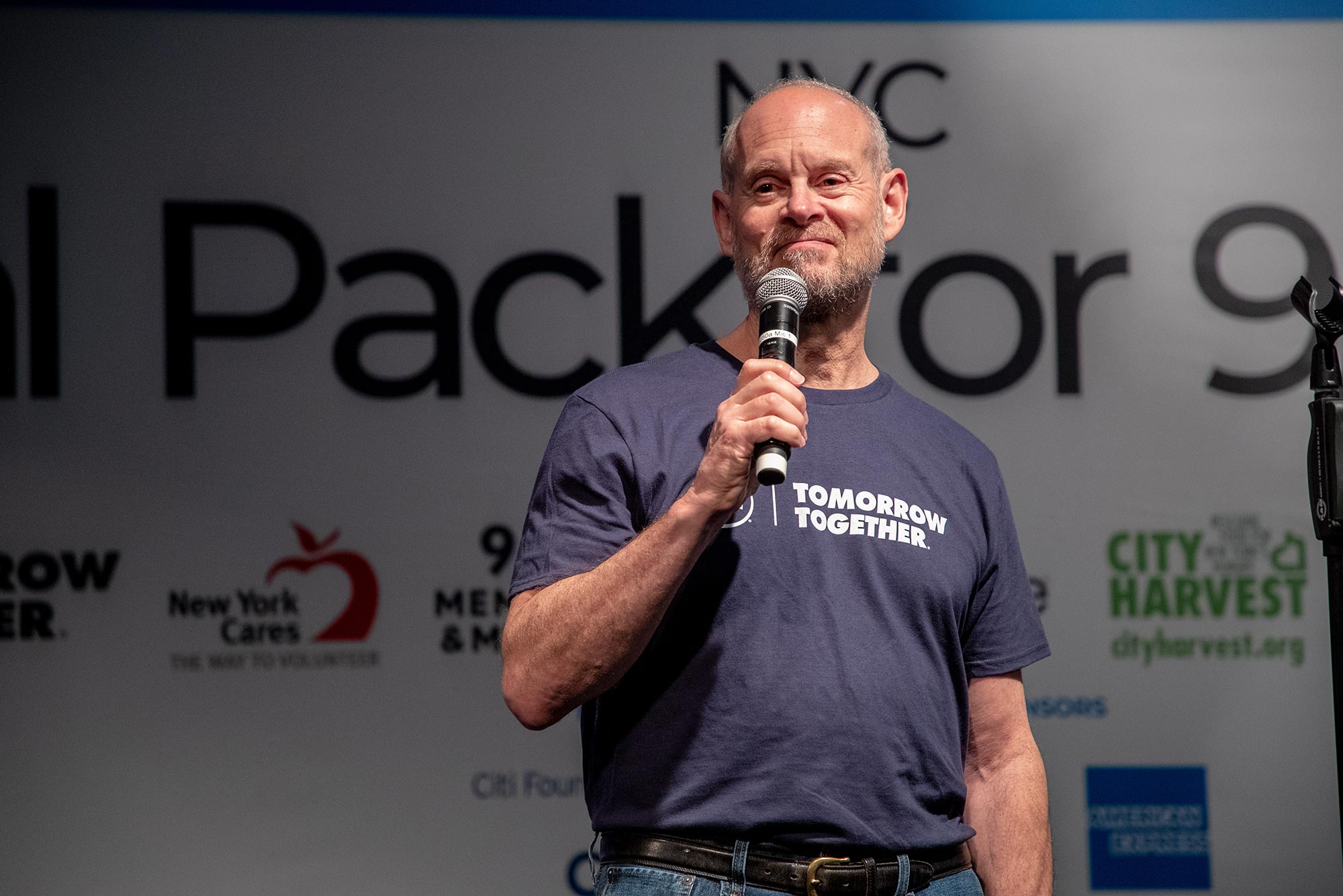 Alumni
His Brother's Death on 9/11 Spurred COM Alum to Make Sure We Never Forget
Jay Winuk helped make September 11 a National Day of Service and Remembrance
After hearing on TV that a plane had struck the World Trade Center on September 11, 2001, Glenn Winuk raced to his Manhattan law firm, less than two blocks from the site, ignoring warnings from his apartment building's doorman to give the unfurling disaster a wide berth. The volunteer firefighter and EMT helped evacuate his offices, then made for the South Tower and entered it "to save lives," says his brother Jay Winuk.
"His partial remains were discovered on March 20, 2002, surgical gloves on his hand, medic bag by his side," Winuk (COM'82) says. "He did what firefighters do. He didn't run in there as a lawyer, I'll tell you that." (Glenn responded in 1993, too, when a terrorist bomb exploded in the World Trade Center garage.)
Glenn's death in the tower's collapse remade his brother's life. Winuk, president of public relations firm Winuk Communications, cofounded MyGoodDeed, a nonprofit that in 2009 succeeded in having September 11 federally designated as a National Day of Service and Remembrance. 
Now, says Winuk, "more than 20 million people engage in the observance in the United States in one form or another, essentially doing good deeds to recognize the day and to honor those who were directly affected by the events of 9/11." He discussed this year's 20th anniversary of the attacks with Bostonia.
Bostonia:
Where will you be on September 11 this year?
Jay Winuk: I'll be in Manhattan, which is where I spend essentially every 9/11. That is where my brother lived and worked, and died as a rescuer, but also because of my responsibilities as cofounder of the National Day of Service and Remembrance. We have a number of activities in Manhattan throughout the day. The biggest thing we have done for the last several years is stage a charitable event aboard the Intrepid aircraft carrier in the Hudson River, where we bring thousands of volunteers throughout the day to pack meals for at-risk New Yorkers. All are donated to food banks locally and others.

Last year, during the pandemic when people couldn't come out and volunteer in person, we had enormous success with our virtual program. We provided dozens of ways for them to engage in good deeds from the safety of their own homes, laptops, phones, and iPads. We can and should continue that tradition.
Bostonia:
What do these anniversaries, and the 20th in particular, mean to you?
Jay Winuk: Glenn was 40 when he was murdered. It's saddening to think of my brother at 60, who did not have the opportunity he had hoped to start a family, continue succeeding in his profession, and to do all the things we deserve over the course of our lifetime. I think about him every day, of course, but when I think about his life ending at 40 and think, what would he be doing at 60? those milestone years do resonate in a certain way.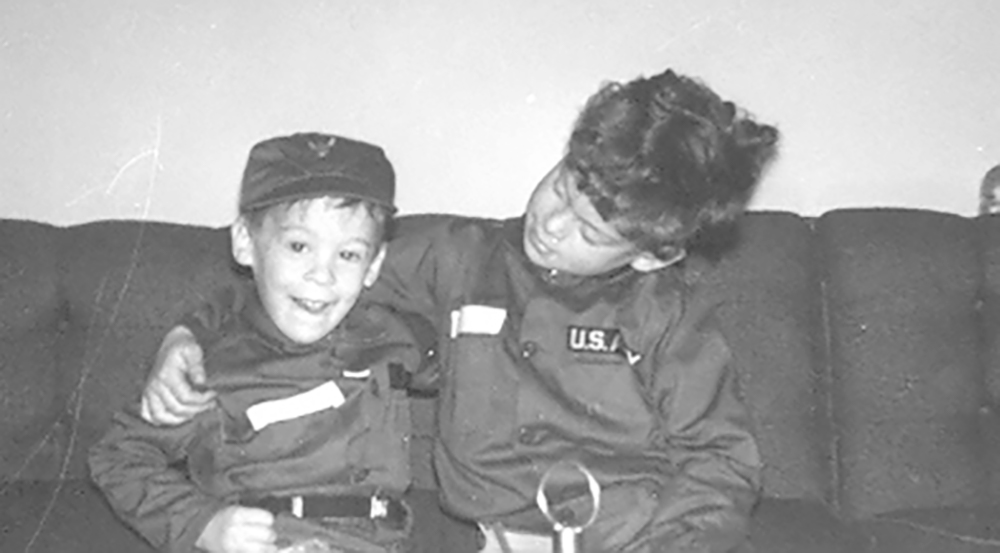 I think about my parents, who were alive at the time, and how they evolved, dealing with the loss of their youngest child. I learned from that, and I learned more about them from that. I saw such strength from them in the face of such horror and sadness—not a normal way to lose somebody. We all lose people in our lives, and some of us unfortunately lose children. But to lose a child at the hands of a terrorist attack, among thousands of others in such a public way, and not even knowing if their child was dead or alive for weeks, is a horrific way to lose somebody. They were a source of strength to me and an inspiration. They realized that life still had to go on—they had two other children, my older brother Jeff and myself, and eventually grandchildren—and they honor Glenn by continuing to try to appreciate life.
Bostonia:
With so many national problems today—the pandemic, racial reckoning, polarization—do you have suggestions for what people can do this year to commemorate 9/11?
Our mission has been about focusing on our common humanity, the way people did after 9/11, to put aside our differences, to embrace those differences. It's part of what makes America great, a source of our strength. The confluence of the 20th anniversary in the midst of this tragic time, with the pandemic and seemingly never-ending divisiveness—this is a time to focus on the lessons learned from 9/11 and how much we can accomplish if we work together and follow the facts and how we need to pick each other up.
Bostonia:
How would you like your brother remembered today?
You know, Glenn didn't just serve on that sunny Tuesday morning. He really did live his life in service to other people. And he died in service to other people. He was one of the most caring, giving individuals I've ever known. As a lawyer, firefighter, EMT, as a regular all-around good guy, he would do anything for anybody.
Find a list of all those with ties to the BU community killed on 9/11 here.