Is Pro-Trump Bias Leading Some US Counties to Lowball COVID-19 Deaths?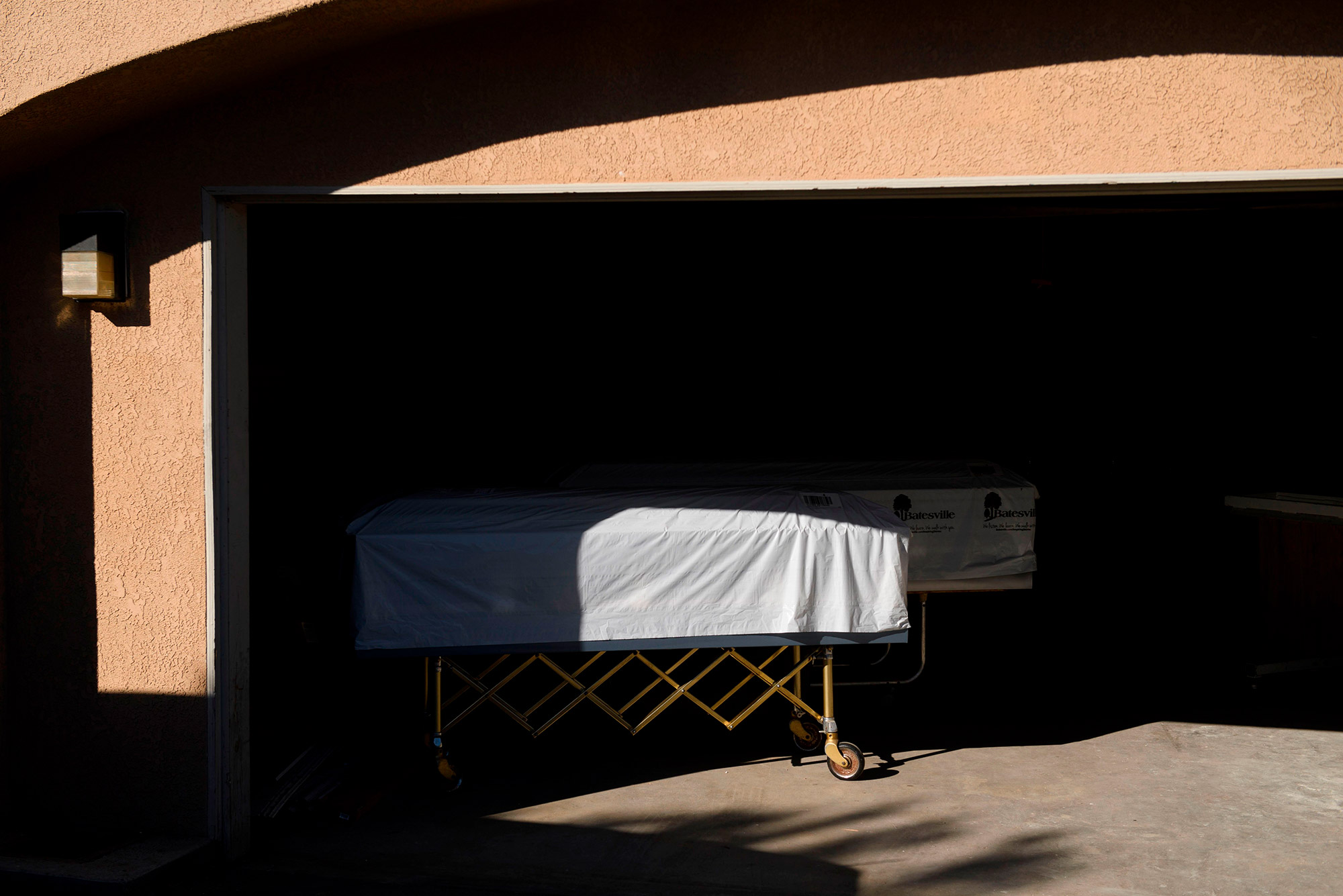 Coronavirus
BU-led study suggests that it's a real possibility
The official tally of COVID-19 American deaths stands at roughly half a million. But researchers are convinced that the actual toll is even grimmer, based on their analysis of "excess deaths." That's the number of people who died last year over and above what would be expected—given death numbers in previous years—but which wasn't captured in the official COVID death figures.
A study being prepared by researchers at BU's School of Public Health and elsewhere finds that the largest undercounts are in counties that supported former president Donald Trump, who admitted he deliberately downplayed the virus. The finding could reflect political bias that leads coroners to lowball COVID deaths, says lead researcher Andrew Stokes, an SPH assistant professor of global health. Inadequate COVID testing resources also may play a role in the underreporting, he says.
Stokes discussed the findings with BU Today.
BU Today:
How did you determine support for Trump?
Andrew Stokes: We assessed county-level support for Donald Trump in the 2016 and 2020 presidential elections. Previous work has shown that support for Donald Trump in a county was associated with less physical distancing and higher rates of COVID-19 infection and fatality. Here [in this study], we hypothesized that higher county-level support for Trump is associated with a greater degree of underreporting of COVID-19 deaths.
BU Today:
Is it your contention that coroners downplay the severity and preponderance of COVID based on their support for Trump, who downplayed the virus?
Andrew Stokes: This study finds an association between the level of support for Donald Trump in a county and the degree of underestimation of COVID-19 deaths. There could be numerous explanations for this finding, which will require additional research to tease out.

One explanation could relate to how deaths are certified in the United States. We find that counties relying on local coroners experienced more underreporting than counties using medical examiners. Unlike medical examiners, coroners are often elected to their position, and may thus be more prone to political bias in determining the cause of death. We also found higher levels of underreporting in areas with the least mask-wearing and least physical distancing, which could indicate a pattern of COVID-19 denial that reduces the probability of COVID-19 testing and valid cause-of-death assignment. Third, underestimation was highest in areas with fewer hospitals and more deaths occurring at home. In these areas, testing infrastructure is more limited, health systems are more easily overwhelmed, and coroners play a larger role in death certification.
BU Today:
Shouldn't doctors' scientific professional judgment guide their determination of death's causes, rather than their political leanings?
Andrew Stokes: An important question for future research is whether the degree of undercounting differs by place of death. In this analysis, we found that states that had more deaths occurring at home experienced more undercounting. For deaths occurring at home, political attitudes could influence the behavior of a coroner, what information a family reports, and the likelihood that a COVID-19 test occurs.
BU Today:
Can we be sure it's pro-Trump leanings responsible for the undercount? Don't low-income Democratic-leaning counties have similarly large undercounts, and isn't the United States behind on testing?
Andrew Stokes: Yes, we found that testing is an important factor in explaining the undercount. Reduced access to testing in areas with Trump support, and reduced use of testing due to COVID-19 denial, could both be mechanisms explaining the higher degree of undercounting in areas with high Trump support.
BU Today:
What, if anything, can be done about this undercounting problem?
Andrew Stokes: The COVID-19 pandemic has highlighted the importance of having an accurate, timely vital statistics system. Prior reporting has highlighted the systemic issues within the death investigation system in the United States. Two overarching issues are underfunding and lack of uniformity.
Dielle Lundberg (SPH'19), an SPH research fellow, and Jacob Bor, an SPH assistant professor of global health, were study coresearchers. The University of Pennsylvania and the Robert Wood Johnson Foundation collaborated on the study, which the foundation funded.