Gerry Fine, Head of EPIC and Innovate@BU, Retiring after Years Teaching, and Promoting, Cutting-Edge Change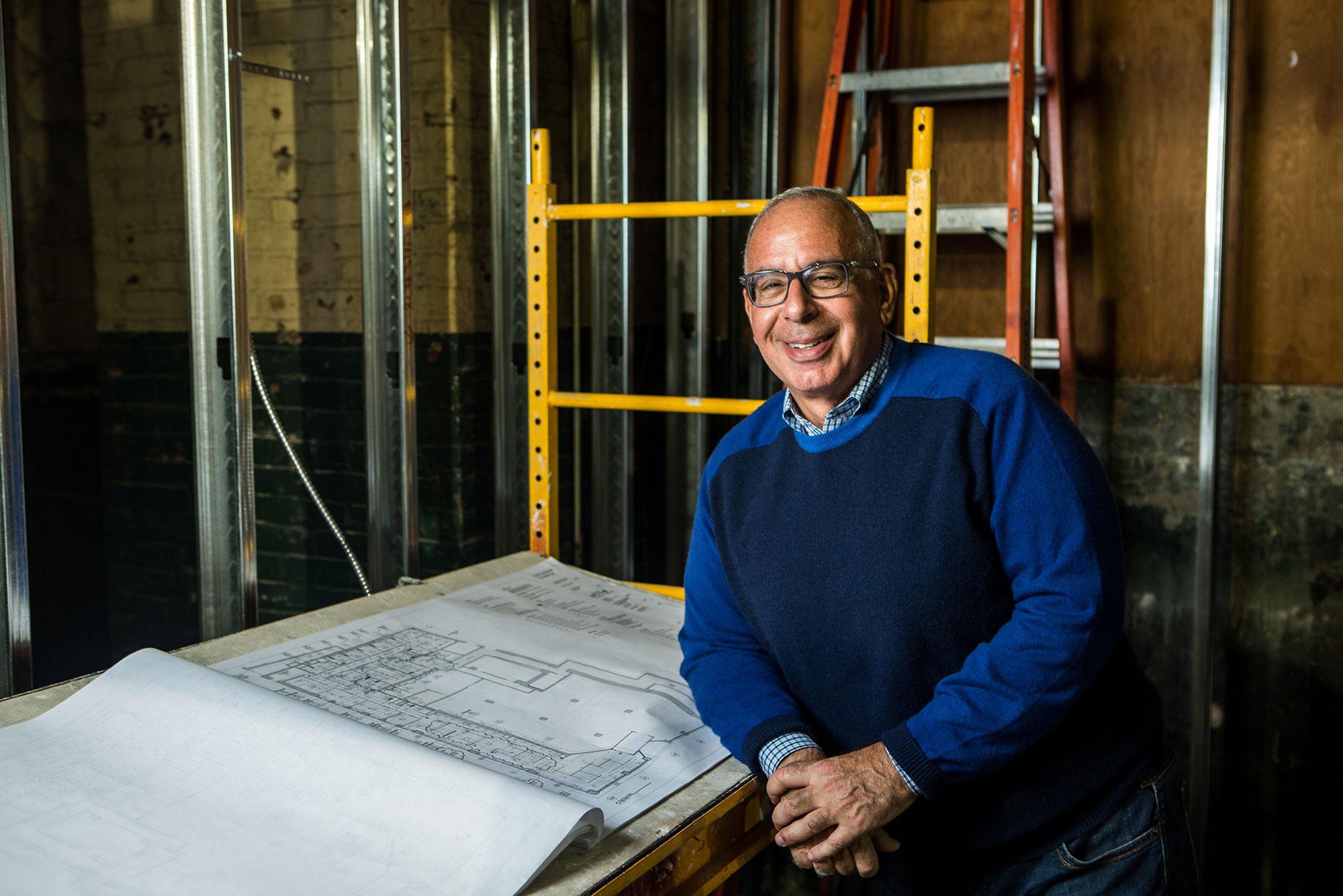 University News
Gerry Fine Retiring after Years of Teaching, and Promoting, Innovation at BU
ENG professor heads EPIC and Innovate@BU
Wariness welcomed Gerry Fine four years ago when he was named to head Innovate@BU, an ambitious incubator for students' cutting-edge ideas. "Our skeptics assumed that we would simply focus on tech start-ups emanating from engineering [students] and Questrom School of Business," Fine recalls. Having a College of Engineering professor of the practice of mechanical engineering in the driver's seat probably reinforced that impression.
But the feared parochialism never happened. Collaborating with Blake Sims, Innovate@BUsocial ventures program director, Innovate@BU has guided Terriers from across the University to develop their ideas, such as RefEd, an app with course instruction for refugee students lacking educational materials. The designers have hailed from schools all over the University, including Sargent College of Health & Rehabilitation Sciences and Wheelock College of Education & Human Development.
"I think we've demonstrated that students from all schools at BU are welcomed and can learn and innovate," says Fine, who will retire from the University at the end of this year. Fine also directs ENG's Engineering Product Innovation Center (EPIC). His successor at EPIC will be Anna Thornton, an ENG professor of the practice of mechanical engineering.
The University will conduct a search for Fine's successor at Innovate@BU, says Kenneth Lutchen, dean of ENG, who says Fine is the "visionary leader" EPIC needed at its founding.
"Gerry immediately realized that EPIC could serve the dual role of not only becoming a location for our engineering students to learn how to use cutting-edge technologies to make things, but for fundamentally understanding how product design happens," Lutchen says. Fine practiced the innovation he preached, he says, by innovating a new course, Introduction to Engineering Design, ENG's first mandatory class in 40 years.
The class deployed hybrid learning years before COVID-19 introduced everyone to the concept. Students watch online videos before coming to class and then reverse-engineer products in class, based on what the videos taught them. For his work on the class, Fine received BU's Gerald and Deanne Gitner Family Award for Innovation in Teaching with Technology in 2016.
"Gerry believed there was no limit as to what EPIC could do for our academic programs, student experiences, and innovation goals as a college," Lutchen says.
By December 31, when Fine will transition to a post-BU life that will include skiing and fly-fishing, he anticipates that Innovate@BU will have distributed $950,000—"all from generous donors"—to student entrepreneurs and idea-makers.
"There are a number that have really captivated me," he says, among them Holdette, "which is based on a simple concept—selling women's clothing with functional pockets." (Believe it or not, those aren't common, at least pre-Holdette.)
Fine and Innovate@BU were "fundamental to my path as a student and entrepreneur," says Holdette founder Sarah Greisdorf (CAS'20), another innovator who didn't hail from BU's engineering or business school. "His investment in seeing students who had a passion for entrepreneurship succeed made it possible for me to bring my ideas to life. I had a chance to learn skills that I continue to draw on daily."
---

I think we've demonstrated that students from all schools at BU are welcomed and can learn and innovate.

---
Fine rattles off other success stories: "I have enjoyed watching FluxMarine, which develops and sells electric boat motors, go from building a prototype in EPIC to opening their first office in Rhode Island. I'm currently captivated by Airflow Seating System Technologies, led by Cooper Shifrin (ENG'22), who is developing a device to prevent bedsores and is motivated by the problems faced by his own family after his father was paralyzed in a bicycle accident.
"I have been consistently amazed by the projects taken on by the BU Rocket Propulsion Group. Their members have gone on to work in companies such as Space-X and Blue Origin, and now some are even starting their own space capsule company."
Fine rejoined BU in 2012 after working as a tech exec at companies like SCHOTT North America, Inc., and Corning. (He had previously been an ENG professor of manufacturing engineering, from 2003 to 2007.)
EPIC and Innovate@BU provided him with constant professional oomph. "I get to interact with people from every school and college at BU, almost every day. Not very many people get that opportunity," he says. "It's an amazing place, with innovation going on everywhere.
"I've been working for 35 years now, mostly in high-pressure corporate jobs, and simply need a break," Fine says of retirement. "Further out, I've had long-standing interest and involvement in child welfare in the commonwealth and expect to reengage on that important issue in some capacity."