BU Alum George Wein, Founder of Newport Jazz and Folk Festivals, Dies at 95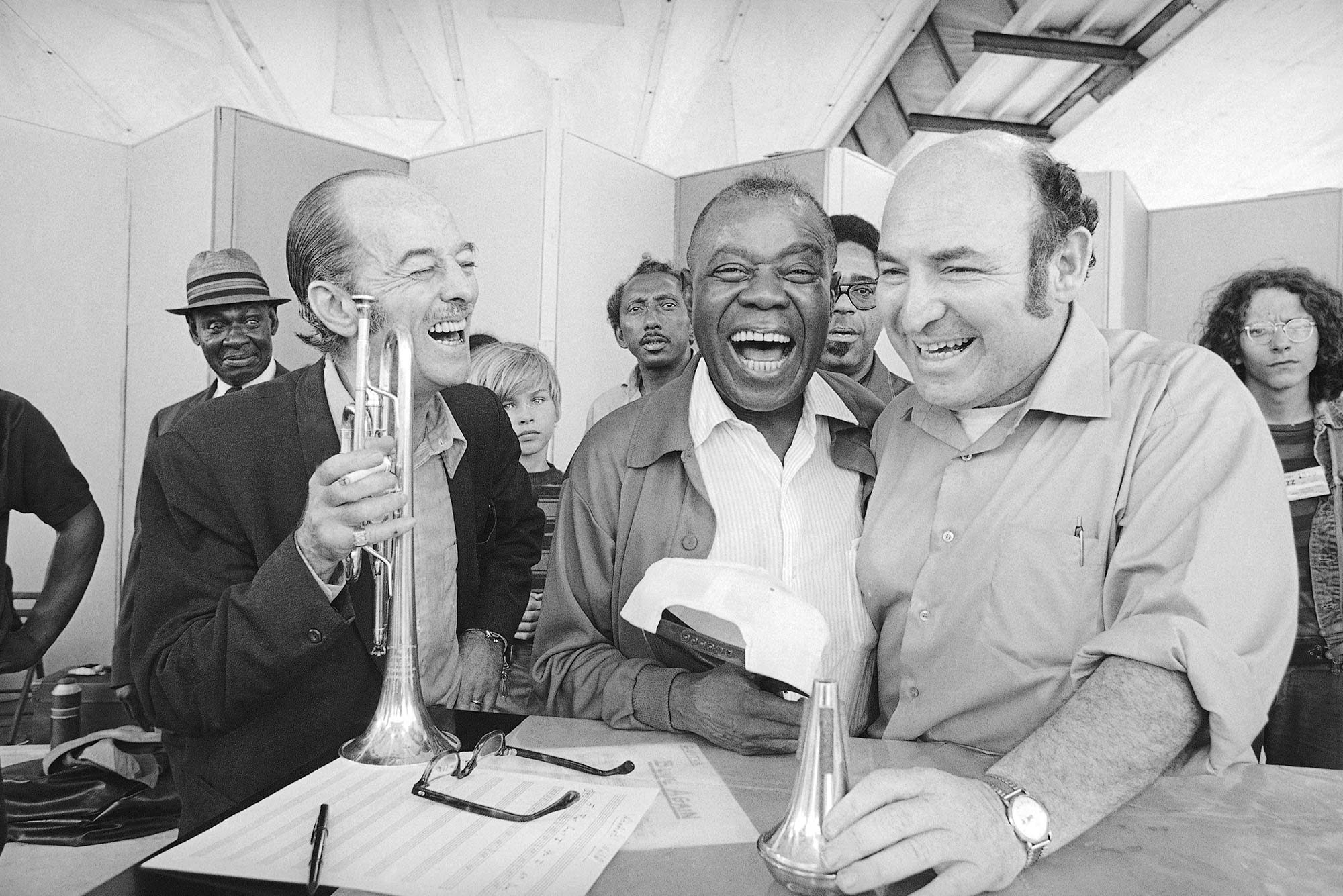 Obituaries
BU Alum George Wein, Founder of Newport Jazz and Folk Festivals, Dies at 95
In addition to his musical legacy, the reaction to his interracial marriage helped inspire his donation to boost African American studies at BU
George Wein changed the way popular music is presented around the world by founding the Newport Jazz Festival in 1954 and the Newport Folk Festival five years later. His love of jazz and his long interracial marriage to Joyce Alexander led to their $1 million donation to establish the George and Joyce Wein Chair in African American Studies at Boston University in 2002.
"African American culture is part of my life; in fact, it is my life," Wein (CAS'50, Hon.'15) told BU Today in 2015. "With jazz, and so many of my friends, and my personal life with my wife, whom I loved and with whom I had such a great 46 years. My wife and I felt that African American studies at BU was very important."
A jazz pianist himself who sometimes performed at Newport, Wein died Monday at his home in New York City at age 95; no cause has been announced. Joyce Wein died in 2005.
Wein was born in Lynn, Mass., in 1925, grew up in Newton, and was playing jazz piano in clubs by his teens. He briefly took premed courses at Northeastern to please his father, Barnet Wein (MED'20), then served in the Army.
In September 1950, just a few months after graduating from BU with a degree in history, thanks to the GI Bill, the 24-year-old Wein opened the Storyville jazz club at Exeter Street and Huntington Avenue in Boston's Back Bay. The club was an immediate success—especially when a couple of weeks later, Louis Armstrong and members of his band dropped by to sit in after a concert at Symphony Hall.
Jazz fan Donald Born, then a College of Arts & Sciences professor of English, was a Storyville regular and a Wein friend. One night in 1953, Born brought wealthy Newport socialite Elaine Lorillard to the club. Lorillard, who audited one of Born's classes, was looking for ways to liven up Newport summers with some jazz. Born thought Wein might be able to help. The rest is music history.
The festival Lorillard financed that summer in Newport boasted Billie Holiday, Ella Fitzgerald, and Dizzy Gillespie among its stars, and was a major success with jazz fans and the media, although Wein barely broke even. As the New York Times put it this week, Wein "almost single-handedly turned the jazz festival into a worldwide phenomenon."
"In a sense jazz was a very elite genre. It was a very sophisticated genre that appealed to a very educated crowd," says Victor Coelho, a College of Fine Arts professor of music and himself a guitarist. "If not for Wein, it's quite possible that some aspects of jazz and blues and American rural traditions would have remained in the realm of anthropologists, ethnomusicologists, and folklorists. What he did was provide a moment for youth to enter into the door of these genres. And not just a moment, but a setting."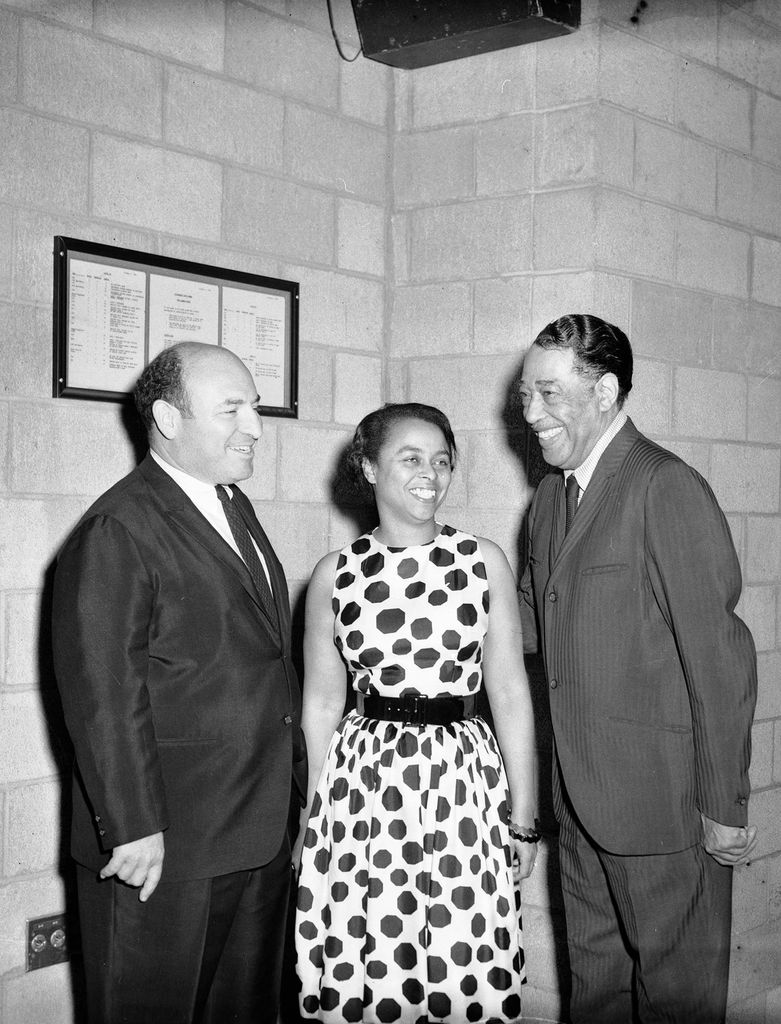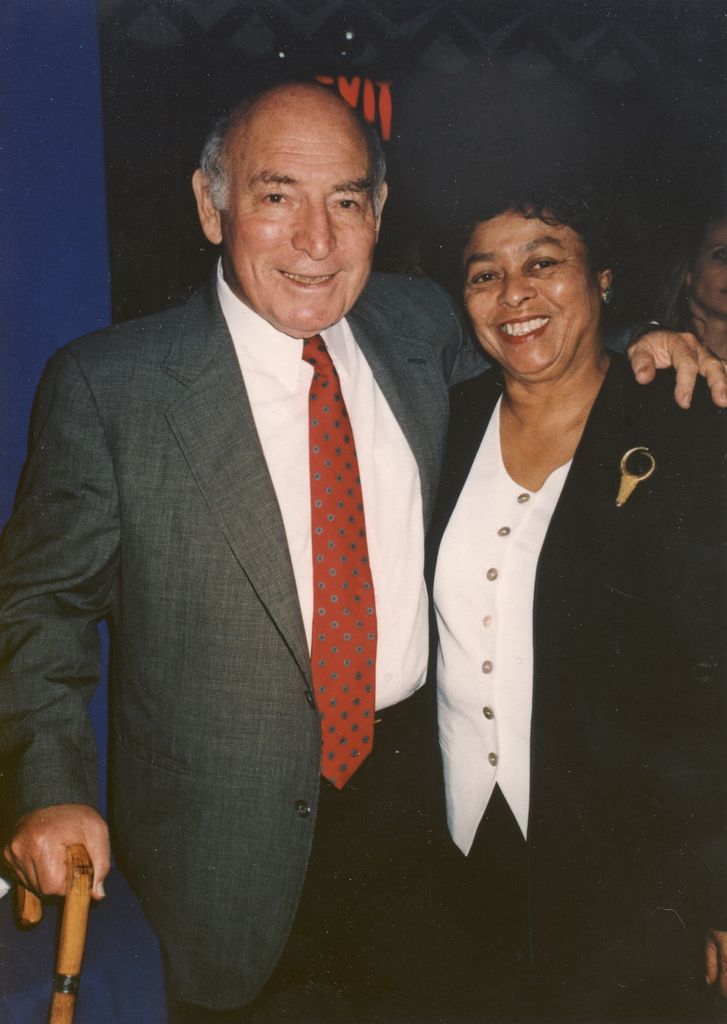 In 1959, Wein founded the Newport Folk Festival, benefiting from the rise of stars like Joan Baez and Bob Dylan. Dylan famously "went electric" at Newport in 1965, a much-debated turn from folk to rock and one of the most famous performances in popular music history. It seems fair to say that without Wein, there might have been no Woodstock or any of the other large music festivals that became commonplace.
"That setting at Newport was where people could hear various strands of vernacular American music," Coelho says, "not only current jazz, but past generations, different kinds of blues and folk. Kind of a live jukebox in a way. Through Newport, you saw how all these strands start to braid together and how different types of folk and blues and jazz are interconnected. The same way if you looked at Woodstock, you saw all these genres, but also saw common ground. That was what the festivals Wein pioneered accomplished."
Although there have been various interruptions over the years, both Newport festivals continue today. Wein's Festival Productions eventually produced events in more than 50 cities around the world. He cofounded the New Orleans Jazz & Heritage Festival in 1970, after years of stop-and-start attempts reportedly hampered by his interracial marriage, which was illegal in Louisiana into the 1960s.
"I knew so many Black musicians as a kid," Wein told BU's arts&sciences magazine this year. "I worshiped them, I collected their records, and when they would let me play with them, I was like a kid in teenage heaven. But then one day I was hanging out with [trumpeter] Frankie Newton, and he was in kind of a down mood. I asked him, 'What's wrong, Frankie?' And he looked at me and just said, 'George, you've never been Black one day in your life.'"
Wein's long concern for civil rights crystallized that day, eventually leading to the $1 million gift to BU. "I felt that increasing their faculty to cover Black studies was important," he said. "I would be establishing something that would become part of the future of a great university."
"He truly wanted African American studies at BU to grow and flourish and to do so with as much independence as possible," says Louis Chude-Sokei, director of the African American Studies Program, holder of the George and Joyce Wein Chair in African American Studies, and a CAS professor of English.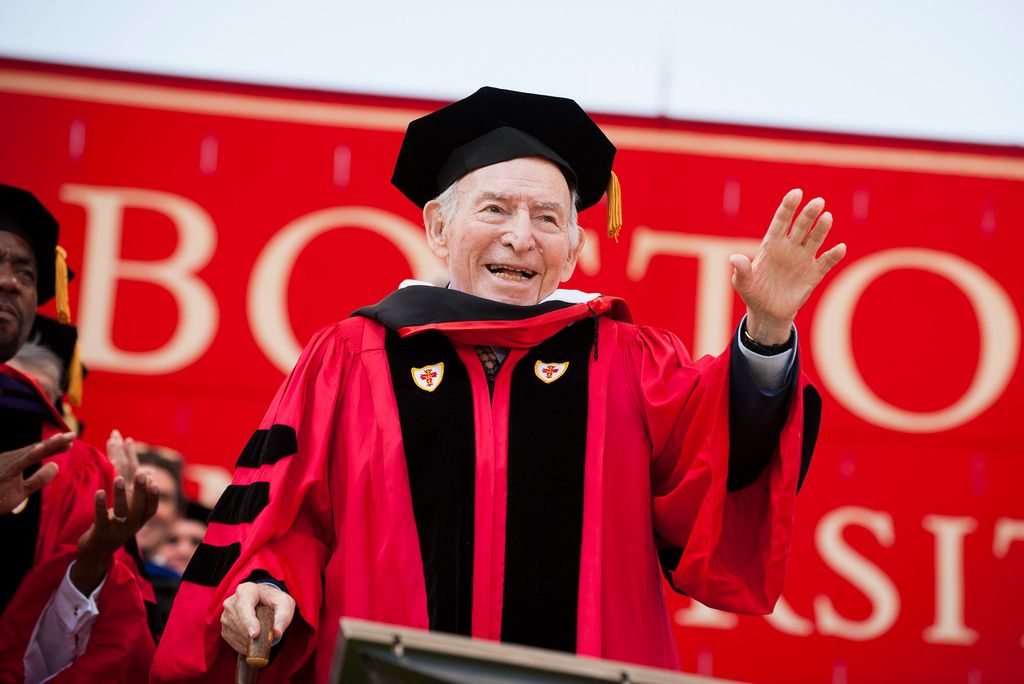 "The fact that my benefactor was someone so rooted in Black music and a supporter of Black arts and artists in general—his home was like a museum: I saw art on the walls by Black artists I'd only ever seen in catalogues and books—made great sense to me, given my interest in sound and music specifically, but Black arts in general," Chude-Sokei says. "Certainly, George Wein had a massive impact on Black music and cultural expression via the festivals and his intimate support for people who are now legends, but that he was pleased with me and my work in his name means just as much."
"I am closer to Boston University now than when I was actually going to school there, and that means a lot to me," Wein said shortly before receiving a Doctor of Humane Letters at BU's 142nd Commencement in 2015. "My college years, from 18 to 21, were spent in the Army. I did not have the campus life, so to speak. When I went to BU, I was already playing piano. I was already an adult. I lived in Boston—I didn't live in the dorms."
But some of the things he learned at BU stuck with him. "I had a course in the theory of aesthetics that has helped me all my life," he says. "It just caused me to think about what the standards are for beauty and for love, on a very aesthetic level, and as I've traveled around the world, looking at museums, looking at architecture, that course gave me more enjoyment of life."
Louise Kennedy of BU Development & Alumni Relations contributed reporting to this article.