Five BU Alums Are on Forbes 2021 "30 Under 30" List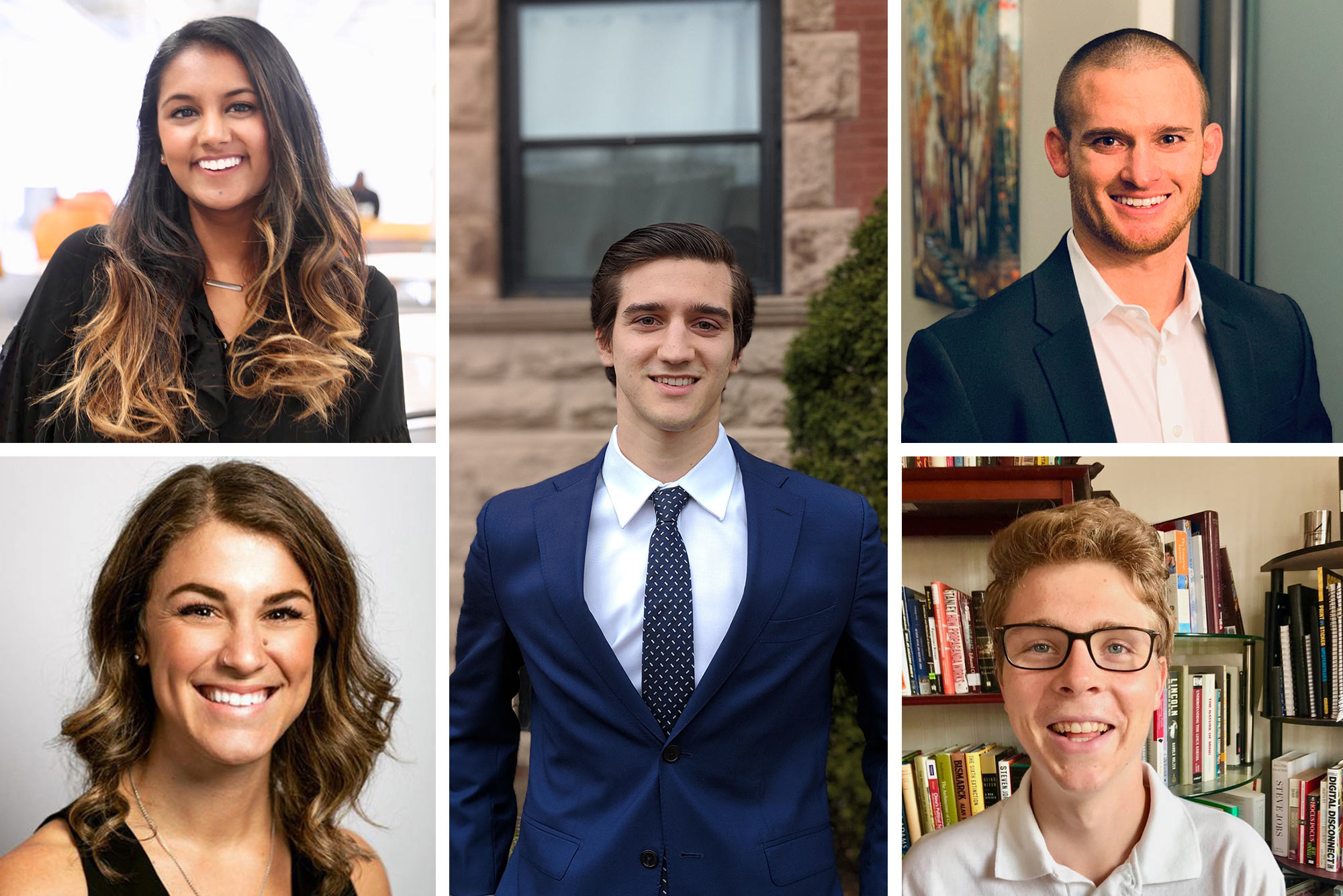 Innovation
Five BU Alums Are on Forbes 2021 "30 Under 30" List
 They're honored in consumer technology and education, among other fields
Have you ever been stuck at a strange airport, looking at the departures board only to realize your flight wasn't delayed, but canceled? Or boarded a flight during the pandemic era and found yourself shoulder to shoulder with unexpected seatmates? Traveling is always a gamble—which is why Saniya Shah (ENG'16) and her colleagues invented Pilota, AI-powered software that predicts flight risks and helps users choose flights based on factors like safety and flexibility.
It landed them on Forbes 2021 "30 Under 30" List for consumer technology.
"I had just woken up when I found out and I honestly thought it was a dream," Shah says. "There are no words to describe how we felt that morning. It was an incredible feeling, and one I will always remember and hold on to."
The Forbes annual "30 Under 30" List highlights the 600 "brightest young entrepreneurs, leaders, and stars" in industries ranging from venture capital to social media. This year, Forbes notes, "the Under 30 trailblazers have raised over $1 billion in venture funding and are proof positive that ambition and innovation can't be quarantined."
One such innovator is Eduardo Portet (ENG'18), honored in enterprise technology for cocreating Index with his childhood friend Xavier Pladevall.
Index, he says, is a dashboard builder for defining and tracking business metrics—like profits and losses—with no code or engineers needed. "In minutes, beautiful graphs, tables, and statistics can be built," Portet explains. "Other tools on the market today are overly complex, requiring users to know coding language and introducing limitations on who can make modifications. Index's mission is to dissolve that bottleneck and empower everyone in a company to define metrics for themselves and their teams."
Also on the Forbes list, for education, is Sean Donnelly (MET'18), founder of cybersecurity-training company Resolvn.
Donnelly founded Resolvn after a stint in the US Navy, where he worked in cybersecurity on Navy vessels. He realized that not only were large ships vulnerable to cyber attacks, but that many of his colleagues lacked sufficient training for responding to them. And it wasn't just a Navy problem—cybersecurity workers across industries didn't have the in-depth technical training needed to counter today's digital threats, he says.
So Donnelly started building a content library. "At Resolvn we like to say that we're a cybersecurity research company that leverages our talent to build education and training products," he says. "Any organization using our library to train cyber-work roles has access to hundreds of hours of hands-on material: we have one-hour labs, multi-weeklong courses, and everything in between."
Almost three years into founding Resolvn, Donnelly and his team have secured nearly $11 million in client contracts, largely with US government agencies. Making this year's "30 Under 30" List marks another victory. "It seems silly in the grand scheme of things, but it's been a personal goal of mine for a few years," says the 29-year-old. "This was the last year I was eligible, so I was relieved."
Other BU alums on this year's Forbes list: in sports, Anya Packer (CGS'12, CAS'14), executive director of the National Women's Hockey League Players Association and a former player on the Connecticut Whale women's professional hockey team, and in enterprise technology, James Graham (CAS'19), founder of Community Phone, a start-up that combines landline and wireless services to create a single point of contact and bill.