BU Alum Creates New Social Media Journaling App for Sharing Thoughts, More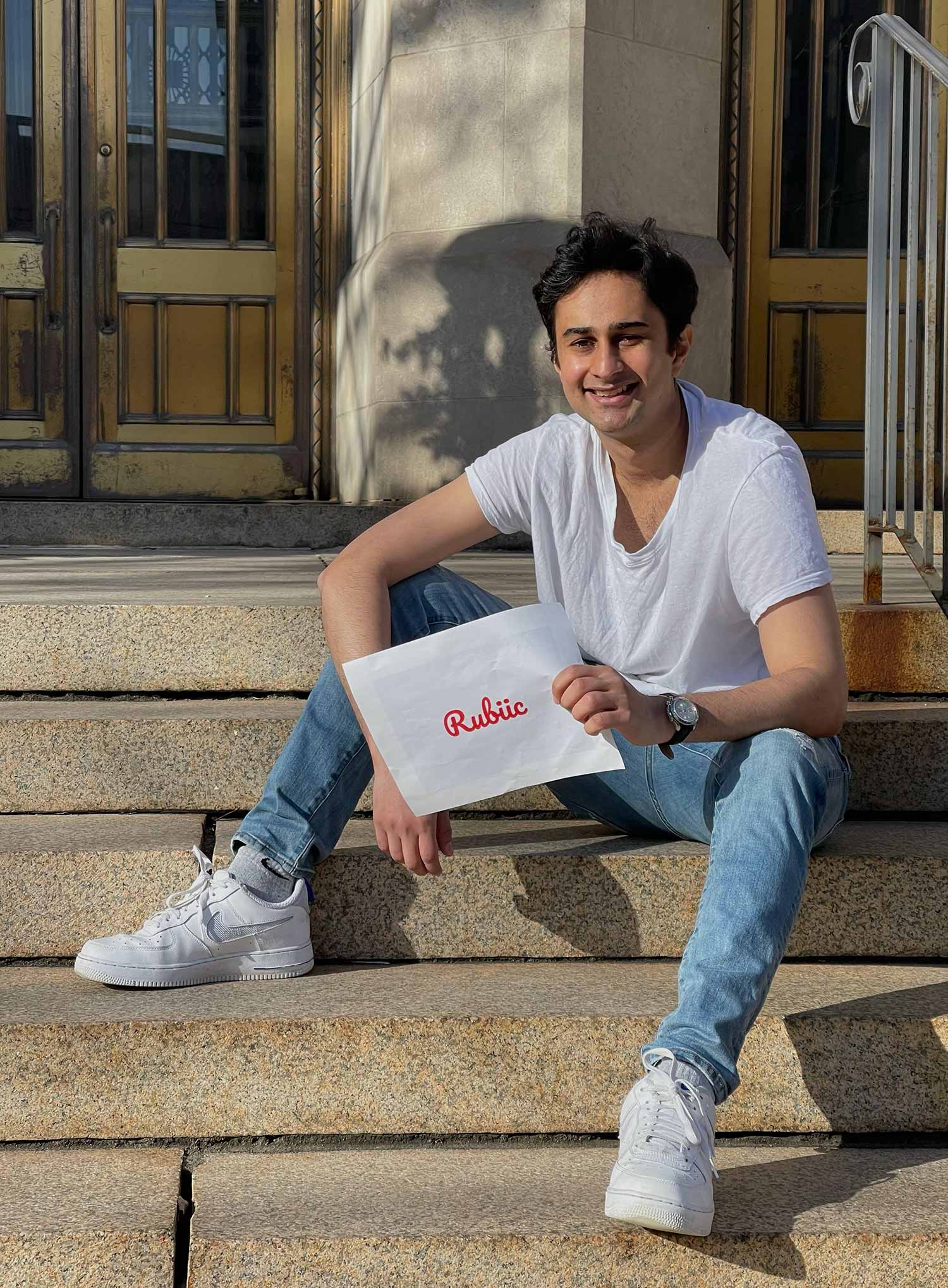 Social Media
BU Alum Creates New Social Media Journaling App for Sharing Thoughts, More
Asad Malik (MET'21) launches Rubiic, an "Instagram for your feelings"
During the summer months, BU Today is revisiting some of the past year's favorite stories. This week, we feature mobile apps created by BU students, alumni, and faculty. 
Flashback to February 2020—most of the world was blissfully unaware of the way the rest of the year would unfold.
"I was at an awesome place in life," says Asad Malik (MET'21), echoing how many others probably felt.
But as the pandemic started to take hold, people's lives began to shift, including Malik's. He had to deal with the fallout of friends moving back home, a promising internship being rescinded, and his graduation plans canceled, all in the matter of two weeks.
What was once a clear vision of where he was headed turned into an onslaught of various emotions, most not positive. He could have had some justification for a feeling of defeat, but he took that and transformed it into work on developing a new social media app, one for journaling.
Rubiic, which launched on Malik's birthday in August 2020, was designed as an "Instagram for your feelings," he says. "It's kind of a new concept. Think of it as Instagram, but instead of sharing photos, it's a place where you put your thoughts and feelings. This is a place where the people in your life can get an idea of what your mental state is."
While some of his followers took to Instagram to voice their pandemic-related reflections, Malik thought there had to be a better way, one that "gives respect to your thoughts and experiences the complexity of your mental state.
"I wanted [it] to be expressive, but if you post on Instagram, it doesn't give [any] regard to your deeper thoughts," Malik says. "If you post something like that, it will probably show up in between memes and influencers."
Plus, with the "culture of quickness that's developed," Malik says, he recognized that most quotes or memes having to do with mental health "out there on social media are very general. It's not specific to who you are or your situation."
He used the skills learned working on his master's degree in computer science from BU to launch Rubiic. At the core of his mission was designing a platform to "explore self-expression, self-reflection, and authenticity," he says.
There are several options when it comes to posting to the app, including photography, music, and voice recordings. Depending on your level of comfort, you can control who does or doesn't see your entries. You can share your entries with the Rubiic community or mark them as private, so only you can view them.
In one of the latest updates, users can fill out an optional daily prompt to get their creative juices flowing. Additionally, Malik has reworked the interface to allow users to present their content or entries in several different ways.
For now, Malik plans to keep adding to the app and focus on "creating a space where people feel comfortable," he says. For the long term, he thinks of the process as "a learning experience for me. I get to apply everything that I'm passionate about into the app.
"There's just something about seeing your thoughts exist outside of your mind," Malik says.