More Kudos for BUTV10 from the National Academy of Television Arts & Sciences New England Chapter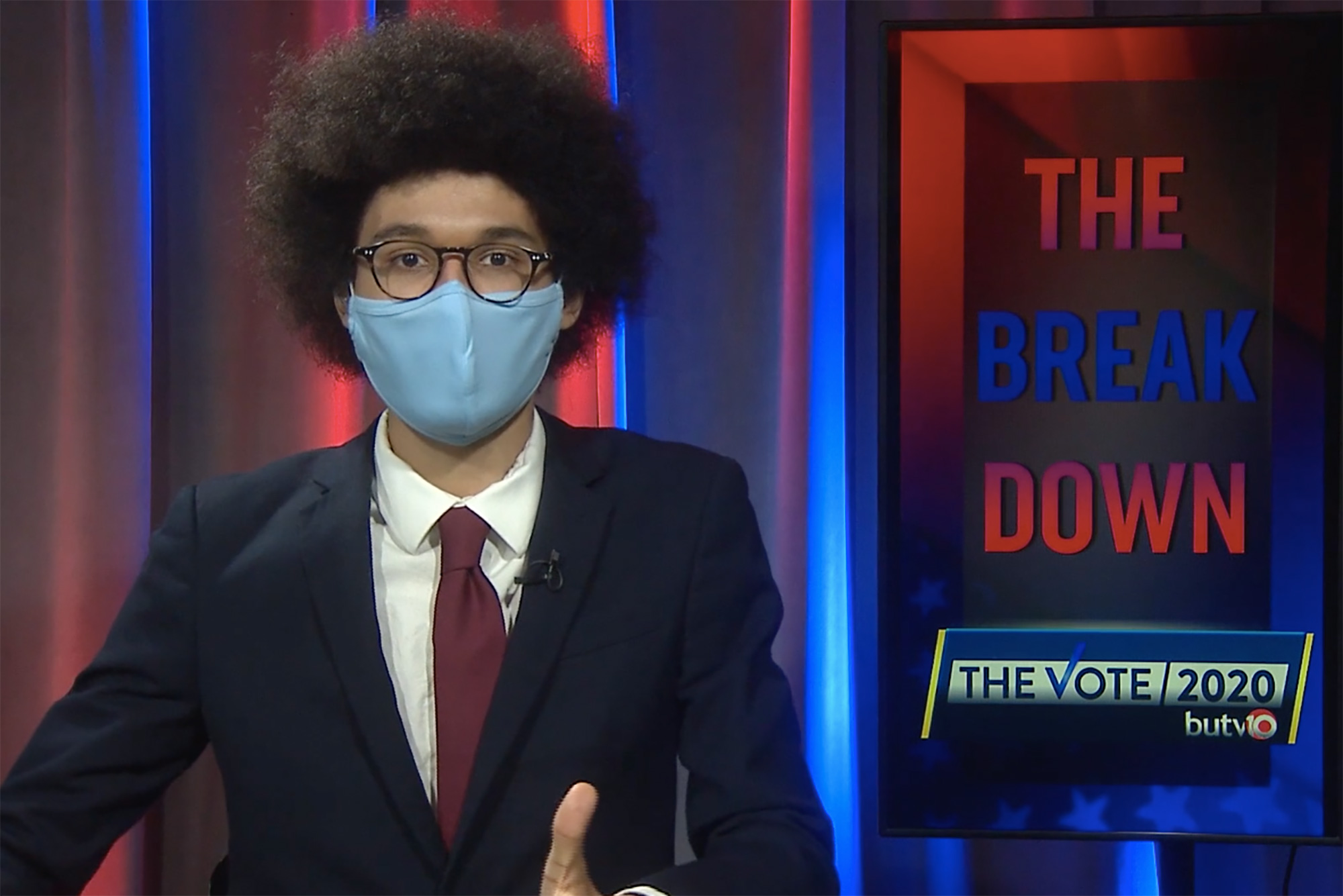 Student TV Station Honored
More Kudos for BUTV10 from the National Academy of Television Arts & Sciences New England Chapter
University's station wins four awards and four honorable mentions
BUTV10, Boston University's student-produced and -managed content distribution network, was recently honored by the National Academy of Television Arts & Sciences (NATAS) Boston/New England Chapter 2021 Student Production Awards. The station captured four major awards and four honorable mentions, while adhering to the University's COVID-19 protocols, which made programming much more challenging to produce. BUTV10 won four awards in 2020 as well.
"All meetings had to be conducted remotely and crews had to be whittled down to single digits in order to ensure everyone was social distancing and maintaining health protocols, all while wearing masks," says BUTV10's co–general manager Haley Chi-Sing (COM'22). "This often resulted in individuals performing more than one job to ensure production ran smoothly."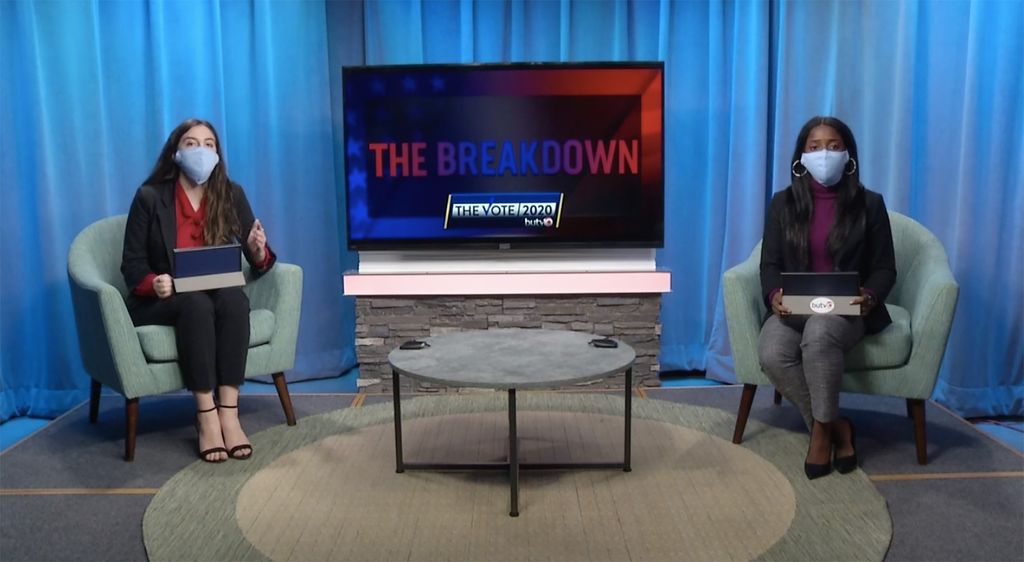 BUTV10's three-night coverage of the presidential election, The Vote 2020, was named best newcast. The current events show On That Point won the Public Affairs/Community Service award for an episode on the Supreme Court.
Live coverage of BU women's basketball home games was recognized in the Live Sports Event category, and Offsides, BUTV10's professional sports talk show, was honored as best sports program for its coverage of the NBA Draft.
The station earned two honorable mentions in the nonfiction, short-form category, one for an episode of the bilingual cultural series Amber on the coronavirus and Asian discrimination, and another for the election episode of Gov't Center, featuring then–Boston Mayor Martin Walsh, now US Secretary of Labor. In the magazine program category, Offsides garnered an honorable mention for an episode titled "Black Lives and Self-Evident Truths," an examination into racial inequality. And another honorable mention went to From a Distance: BUTV10 Variety Hour, a virtual showcase that included both on-campus talent and appearances by celebrity BU alums, in the nonfiction, long-form category.
"Despite the [pandemic-caused] alterations and obstacles, BUTV-10 was able to produce quality content with record viewership during this hybrid school year," Chi-Sing says.
For those interested in joining BUTV10 during the fall semester, a general interest meeting will be held in September. All students are invited to apply, including those without a background in broadcasting. Find information about how to get involved here.