BU to Host National Antiracist Book Festival Saturday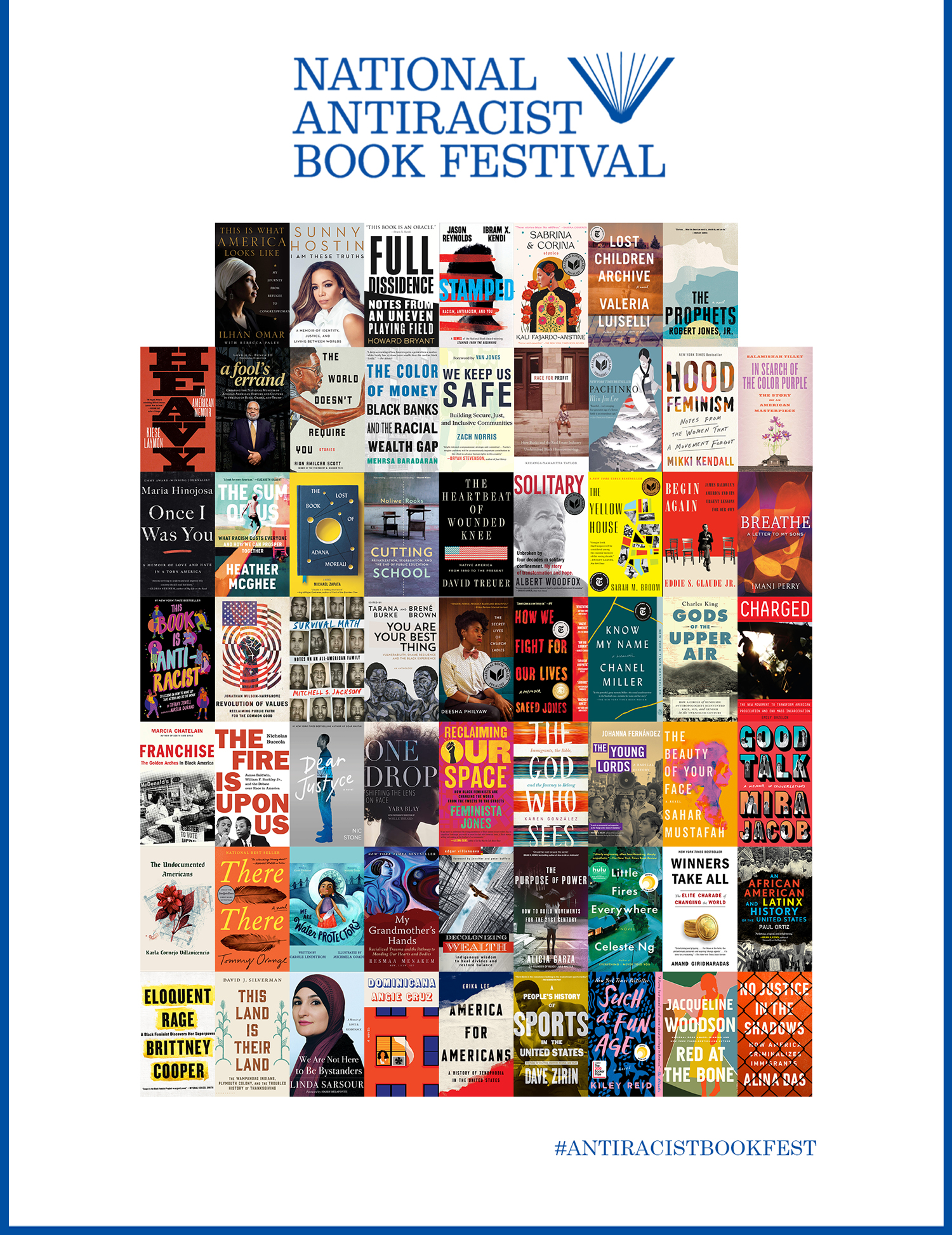 Books
BU to Host National Antiracist Book Festival Saturday
Ilhan Omar, Celeste Ng, Tommy Orange, and BU's Ibram X. Kendi are among more than 60 writers expected, virtually
More than 60 important authors will gather—virtually—on Saturday for the second National Antiracist Book Festival, which aims to "challenge, inspire and mobilize" readers.
Hear Alicia Garza (The Purpose of Power: How We Come Together When We Fall Apart) and Ilhan Omar (This Is What America Looks Like: My Journey from Refugee to Congresswoman) talk about how to bring people together. Celeste Ng (Little Fires Everywhere) and Sarah Broom (The Yellow House) talk about the bond between mothers and daughters. Tommy Orange (There There) and Robert Jones, Jr., (The Prophets) will address the concept of refuge.
And Jason Reynolds and Ibram X. Kendi (coauthors of the New York Times young adult best seller Stamped: Racism, Antiracism, and You) will discuss teaching antiracism.
The festival is the brainchild of Kendi, founding director of BU's Center for Antiracist Research, which is hosting the event. Kendi's antiracist books, as author, coauthor, and editor, which have made him a staple on best-seller lists, include the original Stamped from the Beginning: The Definitive History of Racist Ideas in America (Bold Type Books, 2016), Four Hundred Souls: A Community History of African America, 1619–2019 (One World, 2021), and How to Be an Antiracist (One World, 2019).
"Two years ago, I had one of the most stimulating and uplifting days of my life when we organized the first National Antiracist Book Festival," says Kendi, who is also BU's Andrew W. Mellon Professor in the Humanities and a College of Arts & Sciences professor of history. "Although this year we are going virtual, I am just as excited to assemble and participate in these critical conversations."
An all-access pass for the entire day is $250, but you can check out individual panels featuring your favorite writers for just $10. Purchase your tickets here until 4 pm on Wednesday, April 21. (A few dozen passes have already been distributed free to students through the Dean of Students office.)
While this is called the "second annual" festival, the first event was held two years ago in Washington, D.C., where Kendi was teaching at American University. No fest was held last year, due to COVID and because Kendi was transitioning to BU. This year's fest is virtual because of the pandemic.
Other writers at Saturday's daylong event include Howard Bryant (Full Dissidence: Notes from an Uneven Playing Field), Min Jin Lee (Pachinko), Brené Brown (co-editor of You Are Your Best Thing), and Jacqueline Woodson (Red at the Bone), who will take part in discussions moderated by "bookstagrammers," other authors, educators, DEI (diversity, equity, and inclusion) professionals, and journalists. And there is another track featuring agents and editors that should be of interest to current and aspiring authors.
The books by authors in the fest, whether fiction or nonfiction, tend to open minds, widen perspectives, and empower readers—even organizers of the event.
"Brené Brown's latest book was called Dare to Lead," says Pia Handsom, Center for Antiracist Research managing director. "For me, being a Black woman in a leadership position, it's different at the center, but in my other positions I was almost the only Black woman in the entire department, and so I struggled with that, and I didn't have a lot of confidence coming into this role. So, I had to kind of reset my way of thinking.
"Ibram and I have built a very diverse staff, and I've had to think about a different approach to leadership," she says. "Dare to Lead helped me to kind of step back and see another perspective, to think through how I wanted to lead."
Upwards of 3,000 people attended the first fest, and sales have already doubled for this year's. Organizers are expecting to sell up to 8,000 tickets.
Another cool feature of the fest, says Kora Fernandez, Center for Antiracist Research communications and events manager, is that links to buy the authors' books in each session will benefit 31 BIPOC-owned bookstores around the country, including Olive Tree Books-n-Voices in Springfield, Mass. And the fest won't take a percentage, which is unusual.
"We thought it was important that the bookstores make all of the money, with everything they've gone through with COVID, and how hard small businesses have been hit," Fernandez says.
Organizers say they hope to return to an in-person event next year, and one idea under discussion is to have two fests, one for the East Coast and one for the West.
The second National Antiracist Book Festival is online Saturday, April 24, from 9 am to 6 pm. Tickets, $10 to $250, are on sale here until 4 pm on Wednesday, April 21.