BU School of Public Health to Offer Online Master's Degree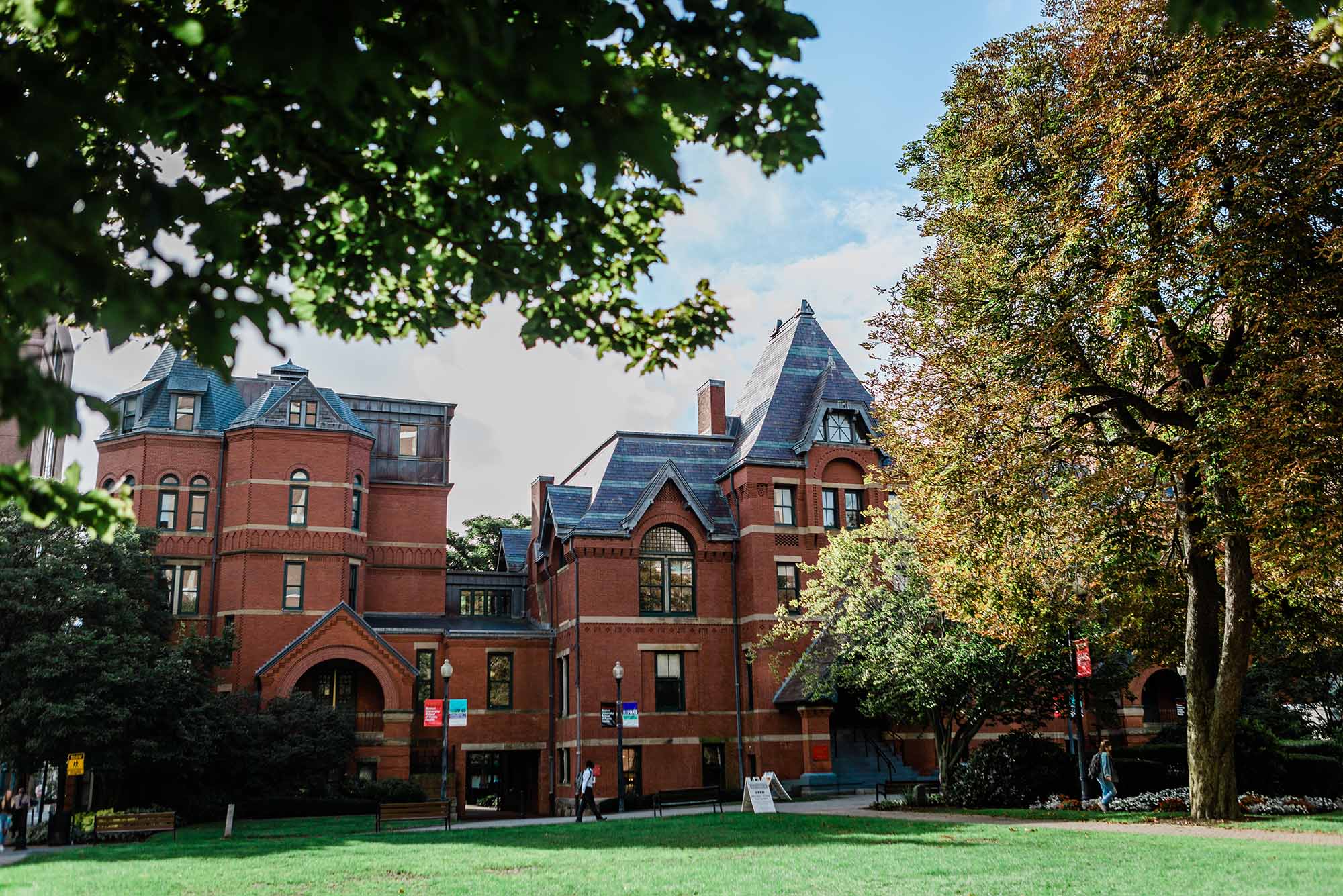 University News
BU School of Public Health to Offer Online Master's Degree
Program, at about a quarter the residential degree cost, aims to mirror Questrom's Online MBA success
Boston University's School of Public Health will offer an online Master of Public Health degree starting in January 2023, building on the success of the Online MBA launched by the Questrom School of Business in 2020.
The MPH degree will be offered in partnership with BU's partner on the Questrom Online MBA, the online education company edX, which has been acquired by 2U.
"The online master's in public health is a great opportunity to extend the availability of our School of Public Health offerings and will allow us to reach students we might not otherwise be able to reach," says Jean Morrison, University provost and chief academic officer.
"Part of the reason the MPH is the right degree at this time is that people are very interested in public health, as we are living through a global pandemic and recognizing the importance of understanding public health," Morrison says. "It is also the case nationally and internationally that online education is increasingly recognized as a viable and positive way to earn a graduate degree."
Tuition for the online Master of Public Health degree will be $24,000, the same as the Questrom Online MBA and roughly one-quarter of the cost of the in-person MPH ($87,840). The curriculum and other details of the program will be created over the next year, developed by a faculty working group to meet the needs of the field and accreditation requirements.
"We see this as an opportunity to improve access to the MPH for students who would not otherwise be able to attend the core residential program," says Sandro Galea, SPH dean and Robert A. Knox Professor, who is announcing the plan to faculty and staff Tuesday.
He describes three overlapping groups who it's hoped will be drawn to the program: students who are not in the United States and cannot come for an in-person degree; those already working professionally in public health who cannot take a two-year break from their careers to study on campus; and others for whom the time and cost of the in-person degree are prohibitive.
"I expect we will be attracting a different group of students than we do for our regular MPH, and in particular, that we will attract a greater proportion of a global audience," Galea says. "This is not a substitute for in-person education; it is a complement."
While the online degree will not provide the full breadth of specialization options that are part of the in-person degree, he says, "it will provide the core, foundational educational curriculum that allows one to have the necessary skills and knowledge to graduate from an accredited school of public health, for those who cannot come to Boston and enroll in the residential MPH."
Questrom's Online MBA has been a widely acknowledged success, with nearly 1,200 students enrolled as of October, according to Monica Moore, Questrom assistant dean, online MBA. The average Questrom Online MBA student is 37 years old, with a dozen years of work experience, compared to an average age of 28 and six years of work experience for residential MBA students. The program attracts a broad demographic of both international students and students from different income groups.
Of more than 300 online MBA students from the first and second cohort who responded to a recent student experience survey, one-third said they have been promoted or ​secured a better job during their first year of study, and 86 percent said they apply what they learned through the degree daily in their professional life.
"We have learned a lot from the experience of launching the online MBA," Morrison says, "so we feel we have the knowledge necessary to put together a very high-quality MPH program online."
The coronavirus pandemic has also given a boost to online education in general. "It is a moment that has shown us the potential of digital education," Galea says.
There have been some growing pains in the online education field, however, as some colleges and universities have launched online degrees priced similarly to their residential programs. But as Morrison says, the universities are ultimately responsible for setting prices, not 2U. And BU, she notes, is opting to charge significantly lower tuition for online degrees than for its residential programs. (2U partners with nearly 100 schools, including Northwestern University, Johns Hopkins University, Harvard, Tufts, and Washington University.)
The pandemic and concurrent racial reckoning have also boosted socially conscious, mission-driven careers in areas such as medicine, public health, and social work, which have been up significantly around the country since the beginning of the pandemic. Applications to SPH were up 30 percent last winter, and the school did expand its current student cohort by about 10 percent, to 410, in the latest cohort, according to Lisa Sullivan (GRS'86,'92), SPH associate dean for education and a professor of biostatistics.
"There's a lot of excitement about public health, and we are excited to provide another option for people interested in the field," Sullivan says. "We hope it creates opportunities for people who might not otherwise be able to access this kind of degree."
Before the Questrom Online MBA launched, BU had already been in partnership with edX for several years, offering a number of free or low-cost MOOCs (massive open online courses) and certificate programs. Created in 2012 by Harvard University and MIT, edX offers more than 3,000 courses, while 2U, headquartered in Maryland, partners with colleges and universities to offer more than 500 online courses, providing them with software, support, and other services as needed.
Both edX and its successor serve primarily as marketing partners for the University, Morrison says, and curriculum development and teaching is done by BU.
Together edX and 2U reach more than 50 million learners. One difference between them is that edX is a nonprofit and 2U is a for-profit corporation. But Morrison notes that the agreement for the online MPH will be the same as the one for the Questrom Online MBA, under the umbrella agreement that was negotiated with edX. And 2U has pledged to protect the intellectual property rights of partner faculty and universities.
Its plan, 2U says, is to retain all current edX employees who do not remain with the nonprofit, which will continue under Harvard and MIT's leadership. Proceeds of the asset sale to 2U will go to the edX nonprofit, which will be dedicated to reimagining the future of learning and addressing educational inequalities.