BU Class Explores the Deportation of 56 Million Latin Americans from the United States over the Last Century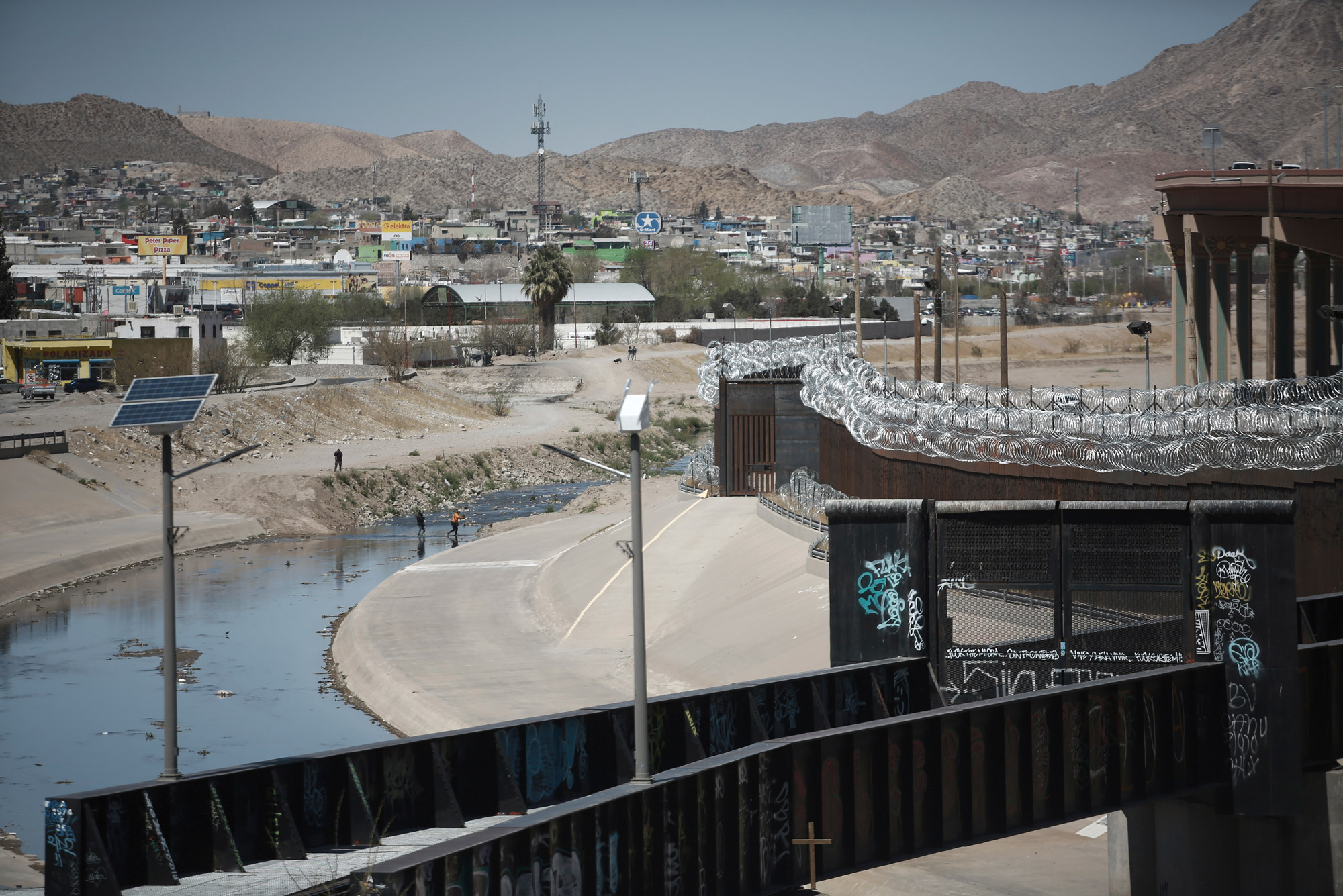 Academics
BU Class Explores the Deportation of 56 Million Latin Americans from the United States over the Last Century
Pardee course questions the notion of America as a "nation of immigrants"
Paola Roman was 10 when her family moved to the United States from Mexico, and in high school during Donald Trump's 2016 presidential campaign. "People kept making references about 'bad hombres' and about how the wall was going to be built," she says. "I remember being asked repeatedly about why I emigrated and if Mexico truly was the dangerous place being described by the media. I felt like the country that I knew as my culture was being antagonized in the global arena."
Roman (CAS'21) is taking a course this spring about the antagonism her culture faces in the arena of US law. Taught by Rachel Nolan, a Pardee School of Global Studies assistant professor of international relations, History of Deportation to Latin America, Border Security, and the Wall cut to the nub with a recent class Nolan titled "Why Latin Americans?"
The three words verbalize a staggering number: since the early 20th century, the United States has sent 56 million Latin Americans packing. (That includes "voluntary departures," which aren't exactly voluntary: immigrants in custody who contest their removal risk being permanently banned if the judge rules against them.)
Right now, aspiration collides with reality at the US-Mexico border, where Joe Biden has hit the pause button on rolling back his predecessor's restrictions to slow a surge of migrants, many of them unaccompanied children. The class, Nolan says, might make students think twice about the nation's immigrant-welcoming narrative.
Why Latin Americans? The class considered the 1924 Immigration Act, which restricted entry according to "national origin" quotas. Mexicans were exempt, but with racist judicial discretion interpreting the act, Mexicans "for the first time [were] being deported in large numbers," Nolan told her students.
Those quotas, said Caroline Fernandez (CAS'21), were a fig leaf for the United States to allow whomever it deemed beneficial to the country: "The whole quota system is just BS." ("That is the correct social science term," Nolan dryly observed.)
The students were equally critical of contemporaneous Supreme Court decisions that held whiteness to be the criterion for American-ness—and gave tortured, shifting definitions of whiteness. SCOTUS, said Alexander Beatty (Pardee'21, GRS'22), made law on the racist fly, "plugging holes in a sinking ship rather than docking and fixing it."
---

I want them to question the notion of the United States as a 'nation of immigrants,' in JFK's phrase, after we have deported over 56 million people since the beginning of the 20th century, mostly Latin Americans.

---
Later immigration reform, in 1965, abolished the quota system, but it also ended a program that had allowed millions of Mexicans to enter the United States for short-term work. Migrants had flowed both ways over the border for two decades; after 1965, "those flows became illegal," Nolan said. Today, owing more to people overstaying their legally authorized time than to illegal border-crossing, about three quarters of an estimated 11 million undocumented immigrants hail from Mexico and Central America.
During class, Nolan separated students for small-group discussions via Zoom breakout rooms. Several in those groups pushed back against some of the course reading, while saying the United States wasn't alone in the xenophobia department.
Citing his experience doing quantitative analysis, Anthony Aguirre (CAS'21, GRS'21) challenged one reading that tried to precisely parse the influence of different factors on immigration trends. "That's really f—ing hard to do," he said. "It's borderline impossible a lot of the time." As for prejudice, he said, the UK's Brexit debate was similarly poisoned: "You'd be a little delusional to say that there wasn't a lot of racial animus that was put into it—that it was this belief that the wrong kinds of people were coming into the country."
Still, the US government deliberately tailored its recent rhetoric to make immigrants' mistreatment palatable to moderate Americans, argued Ashley Selena Rincon (GRS'23): "They'll see the children in cages, and they'll say, 'Oh, that's not right.' " The feds countered, " 'They're criminals, and they did something wrong because they came in illegally.'" 
This discussion captured the class' key takeaway. "I want them to question the notion of the United States as a 'nation of immigrants,' in JFK's phrase, after we have deported over 56 million people since the beginning of the 20th century, mostly Latin Americans," Nolan said when interviewed. "I also want them to learn about the impact of deportations in the lives of deportees and for the countries of origin of deportees."
She learned that impact firsthand. A contributing editor for Harper's, Nolan has reported from the Dominican Republic, El Salvador, and Guatemala, where she researched her dissertation. "No one can live in Central America without meeting a lot of deportees," she said. "I was never planning to write or teach about deportation, but was drawn in by the scale of the issue, as well as the seismic impact it has on people's lives."
While Trump put xenophobia front and center, Nolan probably would have taught the course without his having been in the White House, she said, since "President Obama was known as the Deporter-in-Chief among activists." That was partly because of an expanded legal definition of "deportations" from prior administrations, and Obama said he prioritized expelling criminals. But during last year's presidential campaign, Biden, his former vice president, apologized for the administration's deporting of 1.7 million noncriminals.
Her students, Nolan said, have discussed "the continuities and long-standing patterns of labor exploitation and racist animus driving the deportations well before Trump came along."
As for Roman, she said the class has introduced her to "how people from other Latin American nations experience the immigration process."