Radha Rao Performed John Legend's "All of Me" at Faneuil Hall Sunday. Little Did She Know He Was in the Crowd
Music
Radha Rao Performed John Legend's "All of Me" at Faneuil Hall Sunday. Little Did She Know He Was in the Crowd  
Questrom alum says she was shocked by chance encounter, singer's warm response
Musician Radha Rao performs John Legend's "All of Me" for tourists at Faneuil Hall every Sunday. So imagine her surprise when the Emmy-, Grammy-, Oscar-, and Tony-winning singer-composer, who happened to be wandering the area with his family, stopped right in front of her to listen to her sing.
Rao (Questrom'20), who uses the stage name Radha, says she noticed a man in the crowd wearing a black-and-tan trench coat and a face mask, and she thought he looked an awful lot like Legend. It wasn't until he took off his mask that her suspicion was confirmed.
Legend, who was in town to perform at the Orpheum Theater that evening, was strolling around Faneuil Hall with his wife, Chrissy Teigen, and two young children, Luna and Miles, when they came across Rao at her keyboard.  
"I was definitely shocked, but I wanted to keep singing and push through so that everyone in the crowd could have this special musical moment," says Rao, a self-described huge Legend fan. "Afterwards he gave me a hug and shared some kind words, saying he loved my voice and my rendition of the song. He thanked me and said he was honored that I sang the song." He also dropped a tip into her jar.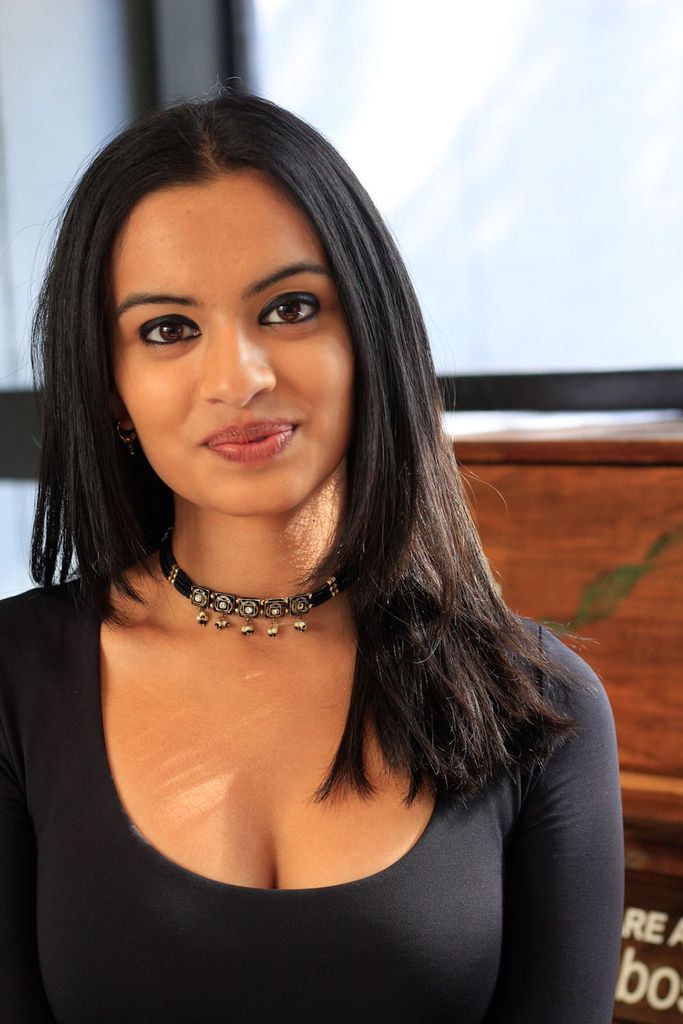 Many in the crowd pulled out their cell phones to capture the moment, including her dad, who wasn't paying much attention until Rao snapped her fingers to alert him to start recording. Since then, Rao, who lives in Allston, has been interviewed by the Boston Globe and People magazine, and on Monday, she filmed interviews and performed for local TV stations at the George Sherman Union.
Rao studied finance at BU and now works full time for iZotope, a local music technology company. But she has been trained by her mother, an Indian vocalist, in Indian classical music since she was very little. With music as her side hustle, she performs at local spots and hotels nights and weekends and works to add Indian flair into her riffs and melodies.
So how does all this attention feel? "It's been a little weird, since I'm an introvert," Rao says. "Music is my main focus, so it's wonderful to get this type of exposure, but definitely not something that I'm used to."
She says she'd love to try out for NBC's hit reality series The Voice one day.
Seeing that Legend is one of the show's judges, she already has an in.