President Biden's Inaugural Address Gave America Reassurance and Hope
Inauguration Day
President Biden's Inaugural Address Gave America Reassurance and Hope
BU's Thomas Whalen on the substance and the symbolism of the speech and the ceremony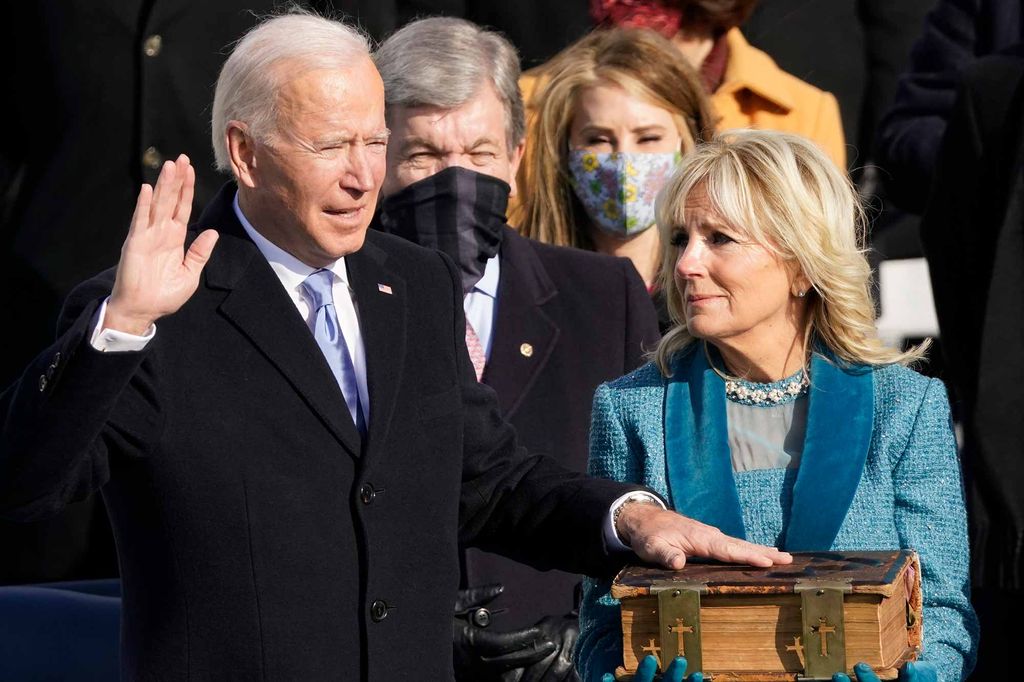 President Joe Biden told the nation exactly what it needed to hear in his inaugural address on Wednesday—a message of reassurance, honesty, and hope, says BU historian Thomas Whalen.
A College of General Studies associate professor of social sciences, Whalen specializes in 19th- and 20th-century American social and political history, which has made him a sought-after expert for local media during these tumultuous months of impeachment, election, and insurrection.
BU Today asked Whalen for his thoughts on President Joe Biden's inaugural address, how the whole thing looked on TV, and what he thinks about the future of American democracy now that Donald J. Trump has left town.
BU Today:
Give us your review of the inauguration's substance, particularly Biden's speech and what it tells us about how he'll govern.
Thomas Whalen: There were no real details. He was, as presidents usually do at inaugurations, giving broad strokes. It wasn't a roadmap to where they're going to take their administration—it was almost like a prayer. The speech was very plainspoken, and given from the heart, really quintessential Joe Biden. He was trying to be hopeful, yet realistic at the same time. Sprinkled throughout the speech was a spirit of generosity, or empathy, given everything that has happened in this country over the last few weeks. I think this is a tone that has been sorely lacking at the White House for the last four years. That message alone is a huge contrast to Trump's "American carnage" four years ago.

A lot of people are saying the speech was Lincolnesque, reaching across the aisle, binding our nation's wounds. It had elements of that, but I looked more to Franklin Roosevelt. Biden's underlying message—given the pandemic, the economic collapse, the insurrection—was that we can't be fearful as Americans. One of Roosevelt's great points was his optimism, especially as he took over the country in the depths of the Great Depression in 1933, when it looked like our very democracy, our republic, was going to fall.

What Joe Biden was saying here was "freedom from fear." He was taking the nation's hand and squeezing it and saying it's going to be all right. And we need that as a nation right now. And I think the speech delivered that. In terms of rhetoric, it wasn't even as good as George W. Bush's. But it did its job. Joe Biden is a smart enough politician to kind of throw away flowery rhetoric and get to the point—what do people want to hear? Given recent events, they want reassurance. And honesty, which was another touchstone of his speech. He's saying, I'm going to be straight with you. What's come before has been kind of a war on truth. He went out of his way to embrace reason, and compromise.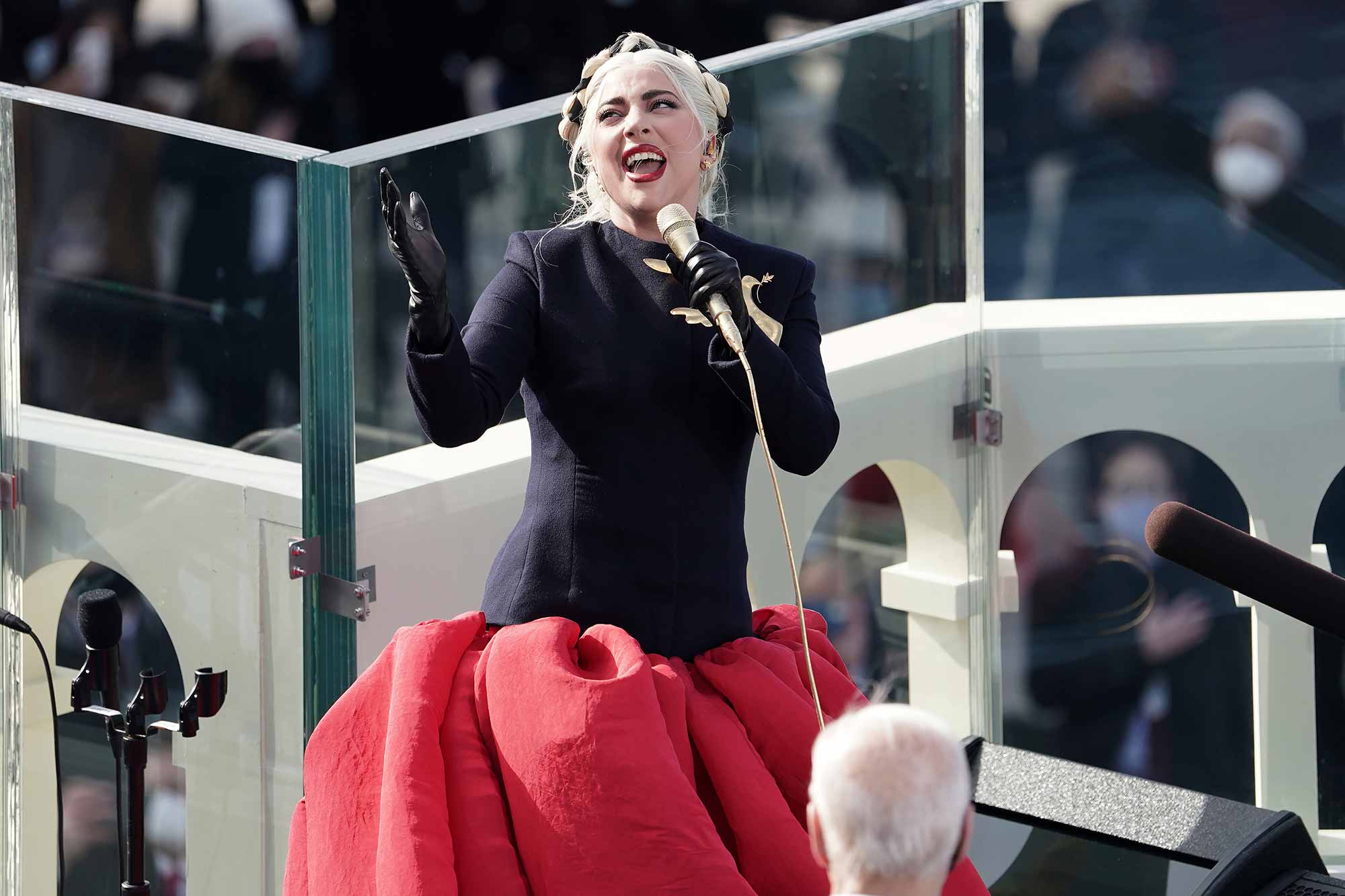 BU Today:
OK, that's the substance. But this is also politics, where pomp and circumstance and symbolism matter. What's your take on how the inauguration played out on TV?
Because there's no audience there, it's all for television, and I think it did well. The president was kind of upstaged by the former National Youth Poet Laureate, Amanda Gorman. She's going to be remembered for what she said, and I think that might be the only time in history that's ever happened at an inaugural. We had some showstoppers there. I mean, Lady Gaga was terrific. I thought, J Lo—what a performance. And they represented a huge array of Americans. They looked like America, not a bunch of stuffed suits. Which was especially appropriate on a day when we have Kamala Harris, our first woman and first woman of color being sworn in as vice president.

Even Garth Brooks, wearing the hat. I can hear my late mother: "Who does he think he is! This is supposed to be a solemn affair." But we need that kind of light touch.

The pageantry was all there, and it was also important that you had Vice President Mike Pence there. It shows that this is the punctuation mark to a peaceful transition of power. And you also had Senator Mitch McConnell (R-Ky.) there. Albeit sitting stonily, but at least he showed up. And we had Republican and Democratic presidents there. This was stage-managed to show that no matter what, we are all still Americans.

But I think there was a warning sign not to get too carried away here. Garth Brooks gave a great performance, but automatically, in the Twitterverse he was being criticized by his fan base. "How could you perform at Joe Biden's inaugural?" That to me says it's good that Joe Biden talked about unity, but there's still a lot of work to be done.
BU Today:
You said you weren't able to watch Trump's departure in the morning, but what do you think of him making an early exit from Washington instead of attending the ceremony?
He came in as an outsider and leaves, quite literally, as an outsider, shorn of even his closest supporters in Washington, D.C. Even Kevin McCarthy and Ted Cruz, his staunchest supporters in fighting the certification of Biden's victory, even they showed up at the inaugural. It reminds me of what Lyndon Johnson said: "Power is where power goes." That has never changed in Washington.

Now Trump goes off to Florida, and it kind of reminded me of an old banana republic dictator sneaking off into exile. But according to the Wall Street Journal, he apparently has plans for starting a new party, the Patriot Party, because he's so upset with the Republicans. And if you're the Democrats, you're doing handstands right now, because that's going to divide the vote that usually goes to the Republican Party, which would guarantee Democratic successes at the ballot box.

But part of the poisonous legacy of Trump—and this is what concerns me most for the future of democracy—is that he has kind of laid out a blueprint on how to overturn fair and free democratic elections. If the Republicans were in charge in the House of Representatives, there is no doubt in my mind that Joe Biden's victory would not have been certified. They would have overturned it and thrown it to Trump. And that would have caused a crisis that would have made what happened on Capitol Hill on January 6 look like a pillow fight. I fear that now that's possible; let's hope we never get to the brink again. It just underscores that we have to get rid of the Electoral College, an archaic instrument that serves no purpose in a country that has embraced full-on democracy.
BU Today:
You've been very busy of late, your analysis sought by all kinds of media, including this one. Any plans to take a couple of weeks off?
This month has been especially crazy, but really, since the election it's been a full-on sprint to the finish. But I have to teach starting on Monday. It's almost as if teaching is going to be my vacation, but that's OK, because the students always revitalize me. If I'm feeling down or lacking energy, just getting into the classroom, even if it's a hybrid, always recharges my batteries. That's what I'm hoping. We'll see.