Looking for a Place to Take Grad Photos? These Spots Are Perfect
Commencement
Looking for a Place to Take Grad Photos? These Spots Are Perfect
We made Zoom backgrounds of them too
With finals coming to a close, it can mean only one thing—it's Commencement season. Although we're still living in a pandemic, that doesn't mean you should cancel the traditional graduation activities. If you're still looking to take some graduation photos, we got you covered with this list of the best spots on campus. Graduating virtually this year? No worries, we made Zoom backgrounds of them too—don't forget to use #BU2021 in all of your social posts. We'll be featuring our favorites throughout Commencement weekend.
---
Nickerson Field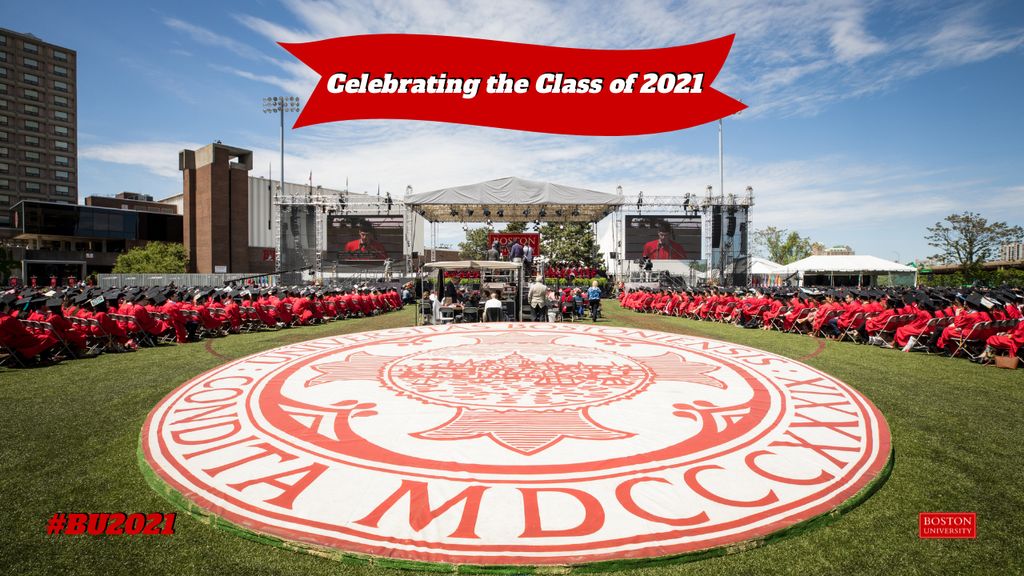 You can't go wrong with a Nickerson Field photo for graduation. Whether you spent your time at BU around West, East, or Central, everyone has fond memories of Nickerson. From our first Splash to just throwing a ball around with some friends, it's always a nice place to be.
The Seal on Marsh Plaza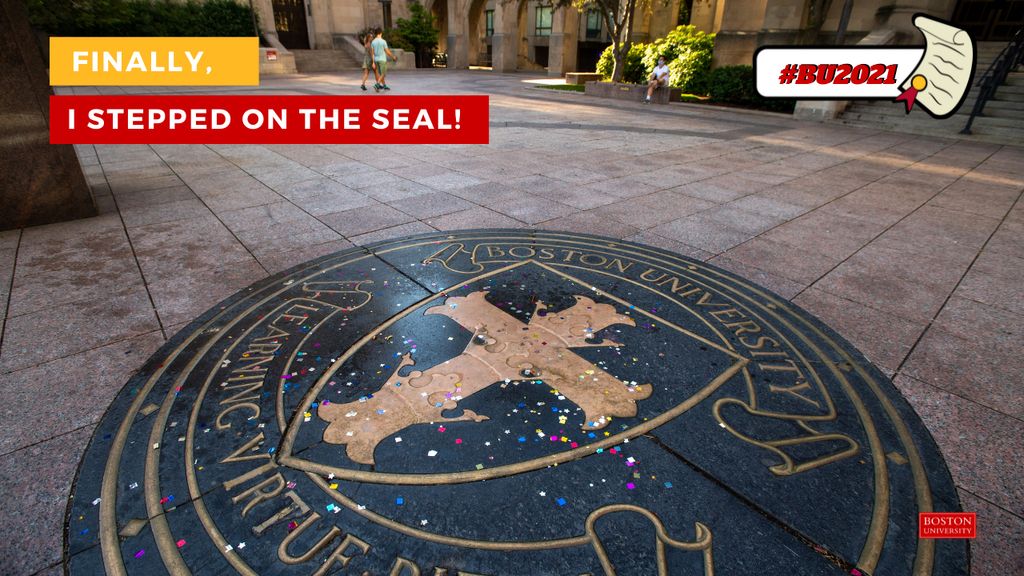 The most iconic part of campus: getting a picture with the seal is an absolute must for any senior. It's tradition for newly minted alumni to make their way to the seal to step on it for the very first time. If you're on campus, definitely stop by before you leave. And congrats on making it all four years without getting hit with the seal's curse.
Psst…The Boston University Alumni Association will be taking free professional photos on the seal Saturday, May 15, from 1 to 5 pm, and Sunday, May 16, from 2 to 6 pm.
The Boston University Sign on Nickerson
One of the most iconic parts of campus, the BU sign on Nickerson is a must for any grad background. With graduation being held near the sign, it's too perfect not to grab a pic. There's something about that ivy-covered wall that makes us feel at home.
The Dahod Family Alumni Center (BU Castle)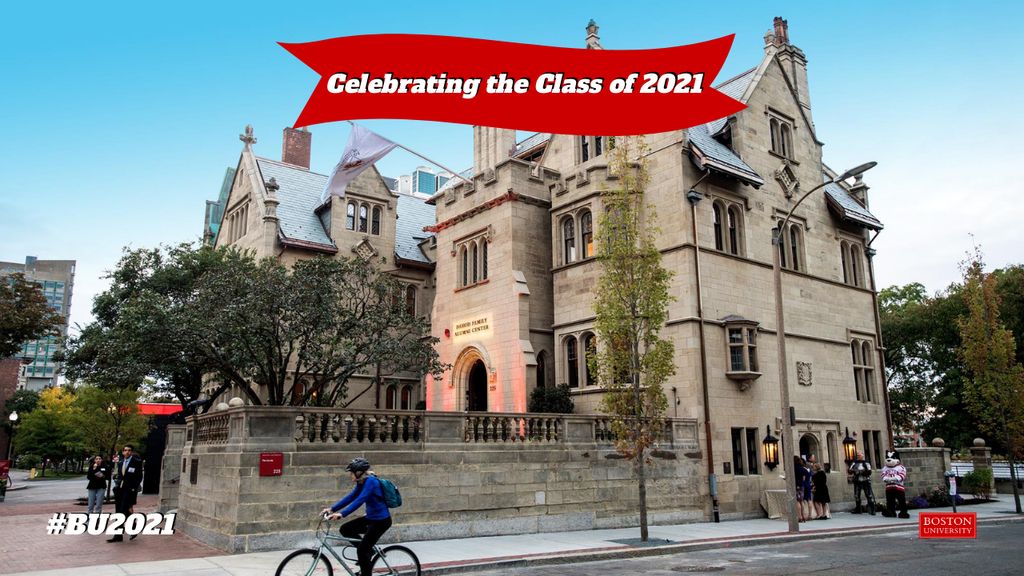 How many students can say their alma mater has a castle? Well, you can. The Dahod Family Alumni Center (the BU Castle) is one of the most interesting buildings on campus. Originally built by a prominent Boston businessman in 1915, the castle now watches students scuffle around down below on Bay State Road. It's even been used as a filming location in movies like GhostBusters. You can't go wrong with a photo op at the Castle.
Myles Standish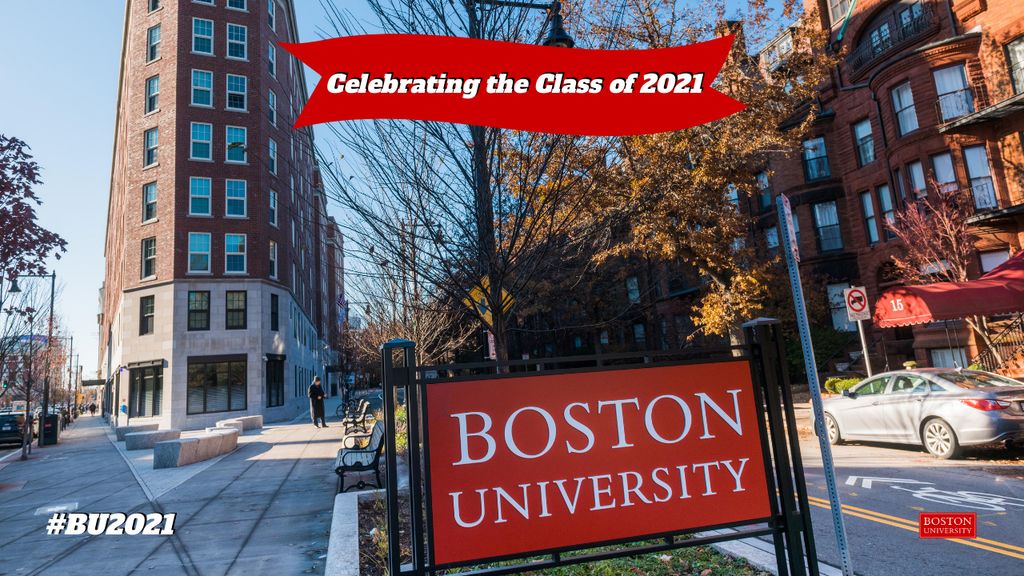 For many students, this sign was the first thing they saw when they drove onto campus the first time. It's right in front of Myles Standish Hall, which gives you a chance to capture two campus landmarks in one picture. If you want to bring everything full circle, then don't forget to snag a pic in front of this sign.
The BU Bridge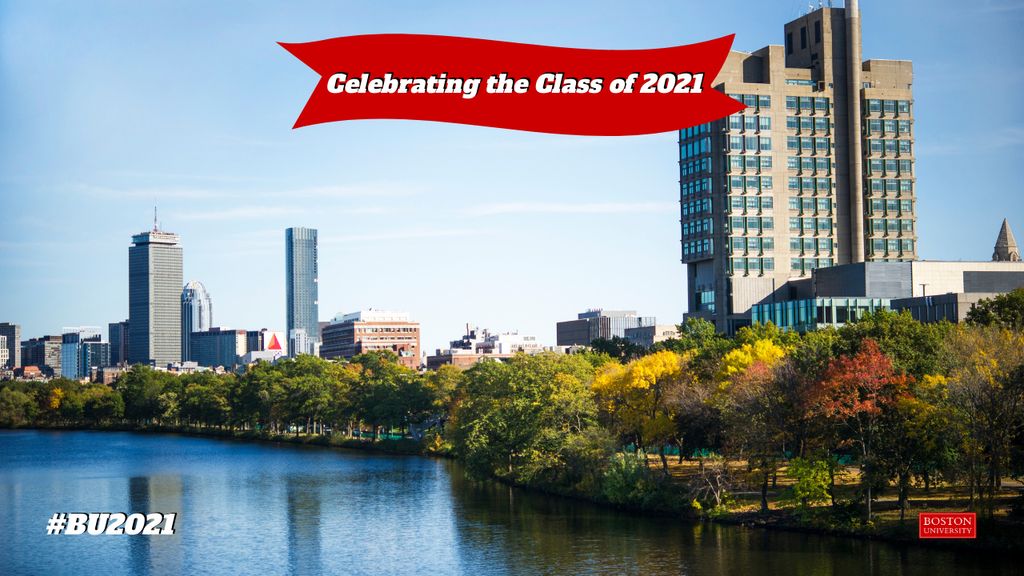 Almost every BU student has looked out over the BU Bridge and soaked up the scene. With such a good view of the Charles and the Charles River Campus, it's an ideal place for a graduation photo. Other than the top floor of StuVi 2, this is the absolute best view of the city and campus.
The BU Beach
The BU Beach is one of the best places on campus to relax. Right next to the Charles, it's the go-to place to soak up the sun whenever the clouds part. If you spent a lot of time on the beach during your years on campus, you should take one of your grad pics there for the memories.
Boston University Sign on the Fenway Campus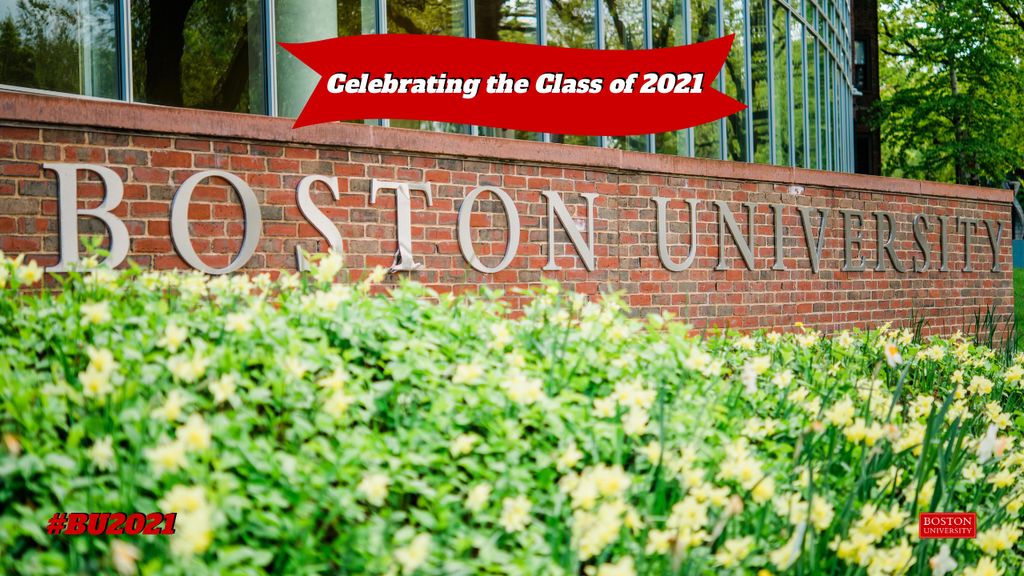 If you're looking for something different, this could be a good choice for you. This Fenway Campus sign isn't used in pictures as often as others on the Charles River Campus. If you don't want your grad photo to be on the same spot as everyone else's, then this landmark is a good bet. 
---
Congratulations to all the seniors graduating this year! It's been a crazy four years, but the best is still to come. Be sure to check out the Celebrate Page on the Commencement 2021 website for some digital goodies to help spruce up your social media posts over Commencement weekend.