Fast At-Home COVID-19 Tests Are Coming. But How Good Are They?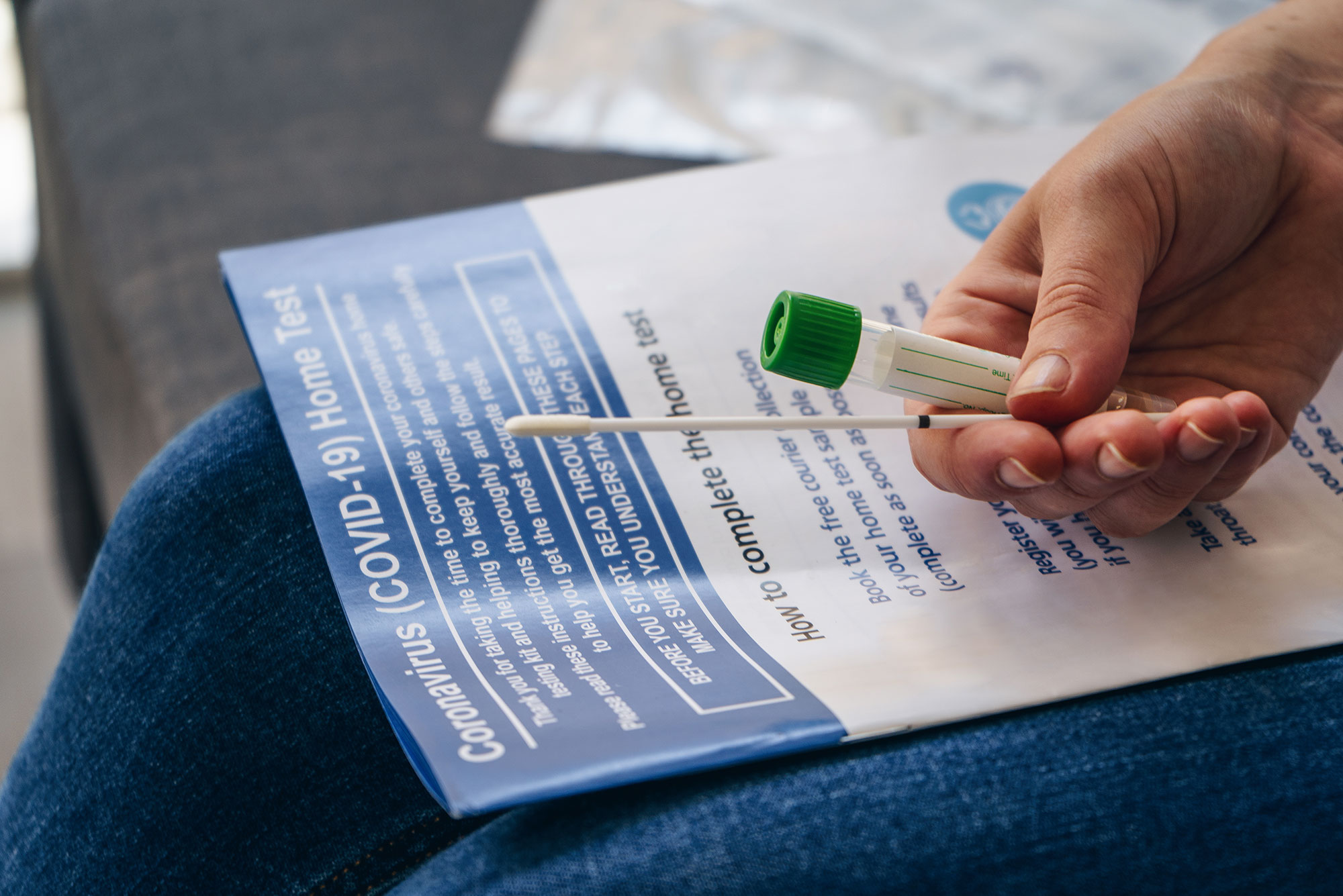 Coronavirus
Fast At-Home COVID-19 Tests Are Coming. But How Good Are They?
BU's resident COVID-19 test expert Catherine Klapperich explains the pros and cons and how widespread the tests could be
Two months ago, the Food and Drug Administration issued an Emergency Use Authorization for the first rapid COVID-19 diagnostic test that can be used at home. Sold as the Lucira COVID-19 All-In-One Test Kit, it provides results in 30 minutes and is expected to cost about $50. That's the good news. The bad news is that Lucira will be available only at Sutter Health in Northern California and Cleveland Clinic Florida in Weston, in the Miami–Fort Lauderdale area, until this spring. So a negative test result we get in the comfort of our home is not going to help us decide anytime soon when we can socialize and with whom. Several other at-home tests are also available, but unlike Lucira, they require the user to ship samples to a lab to get results, in some cases, promised within 24 hours. COVID-19 tests are covered by most insurance plans if they have been ordered by a physician.
BU Today spoke with the director of BU's Precision Diagnostics Center and a leader of the University's own COVID-19 testing program, Catherine Klapperich, a College of Engineering professor of biomedical engineering, about the promise and potential problems with the Lucira rapid test and other at-home options.
Q
&

A
With Catherine Klapperich
BU Today:
Last summer, you said that current at-home tests were not ready for prime time. Is the Lucira test ready for prime time?
Catherine Klapperich: The Lucira test has a few steps and parts that are different from the standard lateral flow strip, or "pregnancy test," that people are used to doing at home. It runs on two AA batteries, and the user must put these into the device before running it. Self-swabbing and breaking off of the swab in the tube is just like our test, so I imagine that our users would have no problem figuring this test out (the students at least!).
BU Today:
Would you use Lucira?
Catherine Klapperich: Me? No, because I get tested once a week with a 24-hour turnaround time at BU. I would recommend it to anyone who can get it who is symptomatic and unable to get a fast turnaround test.
BU Today:
With nose swab tests like Lucira and saliva tests like that offered by Purlab, which have to be sent to a lab to get results, is it possible to say at this point which is likely to be more reliable?
Catherine Klapperich: The Purlab test is an antigen test, so it will be less sensitive than the nucleic acid tests like Lucira.
BU Today:
How should consumers decide which test to choose?
Catherine Klapperich: I don't think there will be a real "choice," since it will be very unlikely that you will show up at CVS and see more than one kind of test on the shelf. There are not enough being made. If you have symptoms, either one is good. For screening without symptoms, Lucira is better.
BU Today:
As these tests proliferate, how will our lives change? Will we be able (and allowed) to go to restaurants?
Catherine Klapperich: I don't think so. I think testing will just allow more people to enjoy the same kind of peace of mind we have on the BU campus with routine testing.
BU Today:
How might a fast, self-administered, inexpensive test for COVID-19 change our behavior?
Catherine Klapperich: Any test you take only tells you if you have viral material in your nose at one point in time. We are fairly certain that very sensitive qPCR [quantitative polymerase chain reaction], like we do at BU, can catch people who are at the very start of the infectious stage. The Lucira test also amplifies viral RNA, but the test itself is less sensitive than laboratory-based qPCR, so it may not catch an infection before the time when someone can spread the virus. I think this test will certainly be helpful for people with symptoms. It is unclear that it would help clear you to go out to dinner.
BU Today:
Are there any big-picture implications that most consumers should be aware of?
Catherine Klapperich: Big picture: it will be hard to get these tests, so don't bet on them yet.
BU Today:
Assuming that we will all be vaccinated within the next year, will testing still be necessary?
Catherine Klapperich: Yes! The way we use testing will change, but testing will be with us for a while. So will masks and other precautions.
BU Today:
The Lucira test will cost about $50 and requires a prescription from a physician who believes that the person purchasing the test may be positive. Are those hurdles problematic?
Catherine Klapperich: Any barrier to testing reduces the number of people who get tested. Cost is one of those, and so is the prescription requirement. This test will allow people to stay at home and test without going into a crowded ER situation if they are symptomatic. A test like this can reduce work in the clinic for patients that can safely be managed remotely.
BU Today:
What is the rationale for requiring a physician to authorize the use of Lucira? Shouldn't any person who believes they have been exposed be able to buy this test?
Catherine Klapperich: Because the test is not sensitive enough to catch infections that are not symptomatic, it is not advisable for people to use the test without a physician's input. Physicians can prescribe tests "off label" to asymptomatic people, but they can and should also advise those people how to best interpret the test results to remain safe.
BU Today:
How long will it be before there are more competing products?
Catherine Klapperich: I expect to see more of these tests come out in the spring. We will need them all, because it is not clear how many of these tests this particular company—Lucira—can make at this time. Supply chains and manufacturing are still having issues.
BU Today:
Do you foresee a day when the majority of tests for COVID-19 will be fast and self-administered?
Catherine Klapperich: Yes, we will see antibody tests in the spring that people will be able to do at home. Nucleic acid home tests will likely not make a dent in this pandemic. Their cost is too high, and leadership in this space has not been strong.