Anthony Tommasini (CFA'82) "Posed" for Classical Music Composer Virgil Thomson, Then Played His Work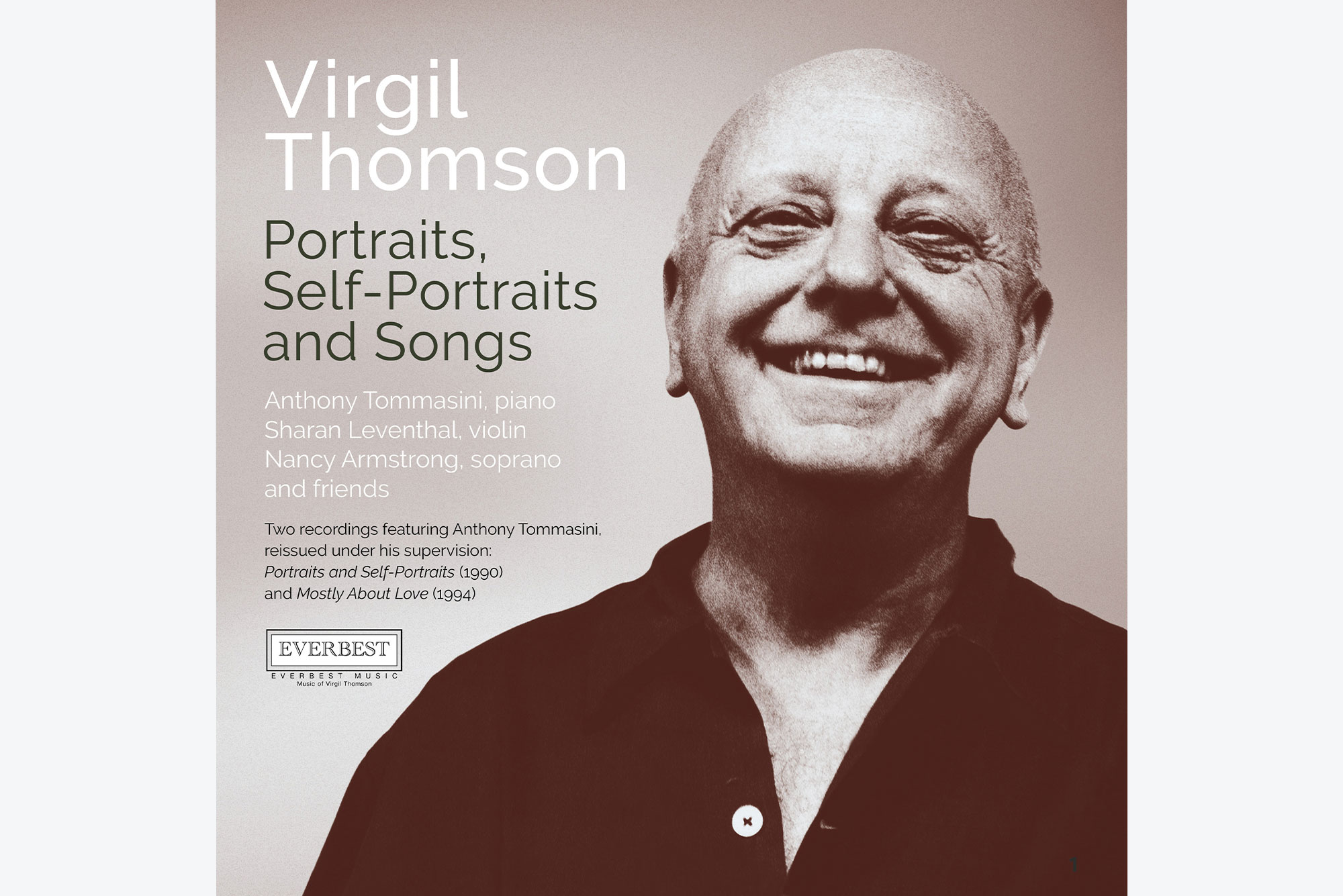 Music
Anthony Tommasini "Posed" for Classical Music Composer Virgil Thomson, Then Played His Work
Label rereleases recordings by alum and New York Times critic, also a pianist
In the summer of 1984, music writer Anthony Tommasini visited composer Virgil Thomson at the Chelsea Hotel in New York City to "pose" for one of Thomson's short musical portraits. He brought along a copy of Newsweek to read while he sat, and became increasingly annoyed by an article about the sexism facing then vice presidential candidate Geraldine Ferraro.
"I thought the portrait was going to come out as this Italianate, lyrical kind of thing, and it starts off that way," says Tommasini, now the chief classical music critic at the New York Times. "But then it all starts breaking into these big, massive chords, and they clash, and there's great dissonance, and it gets more and more intense. Virgil was surprised at how it came out and so was I. But I'm convinced that in that moment he captured my liberal indignation."
The piece, "A Study in Chords," is included on the new CD reissue set, Portraits, Self-Portraits and Songs, which collects dozens of the pieces— including portraits of Jane Bowles, Alice Toklas, and Aaron Copland—performed by Tommasini (CFA'82) on piano and a handful of collaborators on violin and other instruments. Tommasini recorded the album Portraits and Self-Portraits in the 1990s, following up with an album of Thomson's songs and other vocal works, Mostly About Love. Both albums have now been reissued by Everbest Music under the auspices of the Virgil Thomson Foundation.
Not the first composer to try musical portraiture, Thomson (1896–1989) started during a 1920s sojourn in Paris, in part inspired by his friend Gertrude Stein, who wrote prose portraits of people "with great spontaneity," Tommasini says from his Manhattan home.
"In Paris, he was living amid all these painters who were doing portraits of people all the time. So he thought, 'I'm going to do what they do,' and he had his subjects sit for him. Everybody 'posed,' in a sense. It wasn't what you looked like, exactly. It was more your aura, your presence. So you could read a book. Sometimes when he did a painter, the painter would do a sketch of Virgil. You could go to sleep! It didn't matter."
Tommasini wrote his BU doctoral thesis on Thomson's portraits, which he revised and published as Virgil Thomson's Musical Portraits (Pendragon Press, 1986); he also wrote Thomson's biography, Virgil Thomson: Composer on the Aisle (W. W. Norton & Company, 1998). He hopes the reissue of the CDs will gain wider recognition for both the portraits and the vocal works.
"Thomson was a master, maybe one of the masters, of prosody, which is the technique of setting words to music so the words are clear," he says. "His vocal music is extraordinary because of this incredible sensibility he has about making words clear. In concert, if the words of a Virgil Thomson song aren't clear, it's not Virgil's fault, it's the singer's fault."