Unsure How to Celebrate the Holidays in a Pandemic?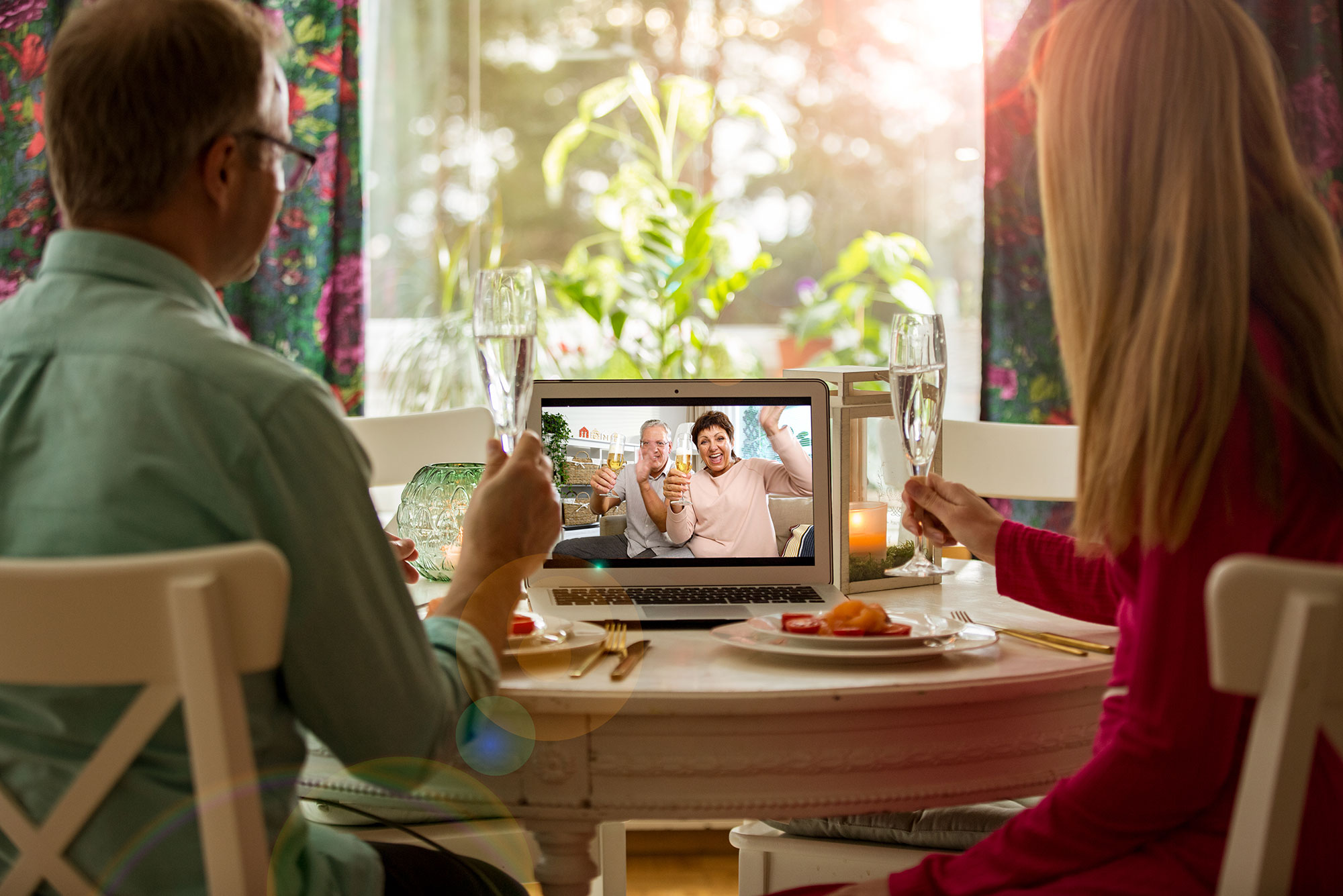 Public Health
Unsure How to Celebrate the Holidays in a Pandemic?
Tips from SPH-launched Epidemiology COVID-19 Response Corps to help you and loved ones stay safer this unprecedented holiday season
The approaching holidays promise to be very different this year thanks to the COVID-19 pandemic. But there's confusion and anxiety about what people should and shouldn't be doing, not helped by the fact that different states are offering different guidelines. Enter the Epidemiology COVID-19 Response Corps, launched at the BU School of Public Health by Eleanor Murray, an SPH assistant professor of epidemiology, and Jennifer Weuve, an SPH associate professor of epidemiology.
With so many questions circulating about COVID, Murray says, it can be challenging for researchers to do the research to find the answers, and then communicate those answers to the public.
In the Corps, graduate and undergraduate student volunteers at BU and universities across the country are working with faculty members on projects evaluating and rounding up the latest and best research to answer the pressing questions being asked by policymakers, clinicians, and communities.
So far, Corps projects have included factsheets for teachers and families preparing to go back to school, guidelines for an art exhibition, tips for self–contact tracing, research on what makes some misinformation go viral on Twitter, and a series in Elemental called the COVID Audit, where real people keep diaries of the everyday steps they take to avoid transmitting the coronavirus and Corps members give them friendly feedback.
Now, with Thanksgiving, Hanukkah, Christmas, New Year's, and other holidays looming and everyone trying to figure out their plans, the Corps has developed guidance for a safer—if admittedly unusual—holiday season.
We spoke with members of the Corps' COVID holidays team, who share some of tips for the coming season. (Read the full guidelines here.)
BU Today:
How should people approach holiday plans this year?
Eleanor Murray, SPH assistant professor of epidemiology: The number one thing to remember for the holidays is that there is not going to be a single solution that works best for everyone. Individual circumstances, including personal health, caregiving responsibilities, and occupational risks, will differ even between family members. In addition, the risk associated with holiday gatherings will depend on where that gathering is happening, where people are coming from to attend, and what the COVID case numbers are like in all those places.

Jennifer Weuve, SPH associate professor of epidemiology: If you are accustomed to (and relish) spending the holidays with those you love, this holiday is going to be tough. No denying that. You are facing a choice between two awful options: the mental anguish of continued separation in one corner, versus the potential horror of being part of yet another chain of transmission (and worse, a dire outcome for someone you love) in the other. If you choose physical togetherness, make sure you have "the COVID talk" up front—not for the purposes of casting judgment on an attendee, but for gauging what mitigation strategies will be present and whether people can reach agreement on a common set of strategies. If these are people you love, you will take measures to protect each other.
BU Today:
What are some key steps to take for safer holidays?
Nisha Puri (SPH'21): Quarantining for two weeks prior to travel and/or family gatherings, having been social distancing since lockdown measures were first installed, and/or proving not infected by a negative test. If you are traveling via plane, make sure to wear your mask at all times during the flight, and maintain proper hygiene and a six-foot distance as much as possible. If you are driving, wear a mask whenever in public and maintain proper hygiene at all times. If you are having people over for a gathering, make sure it is in a well-ventilated place (outdoors preferred, indoors with windows open is OK), with people spread out to the six-foot distance as much as possible, and masks worn at all times.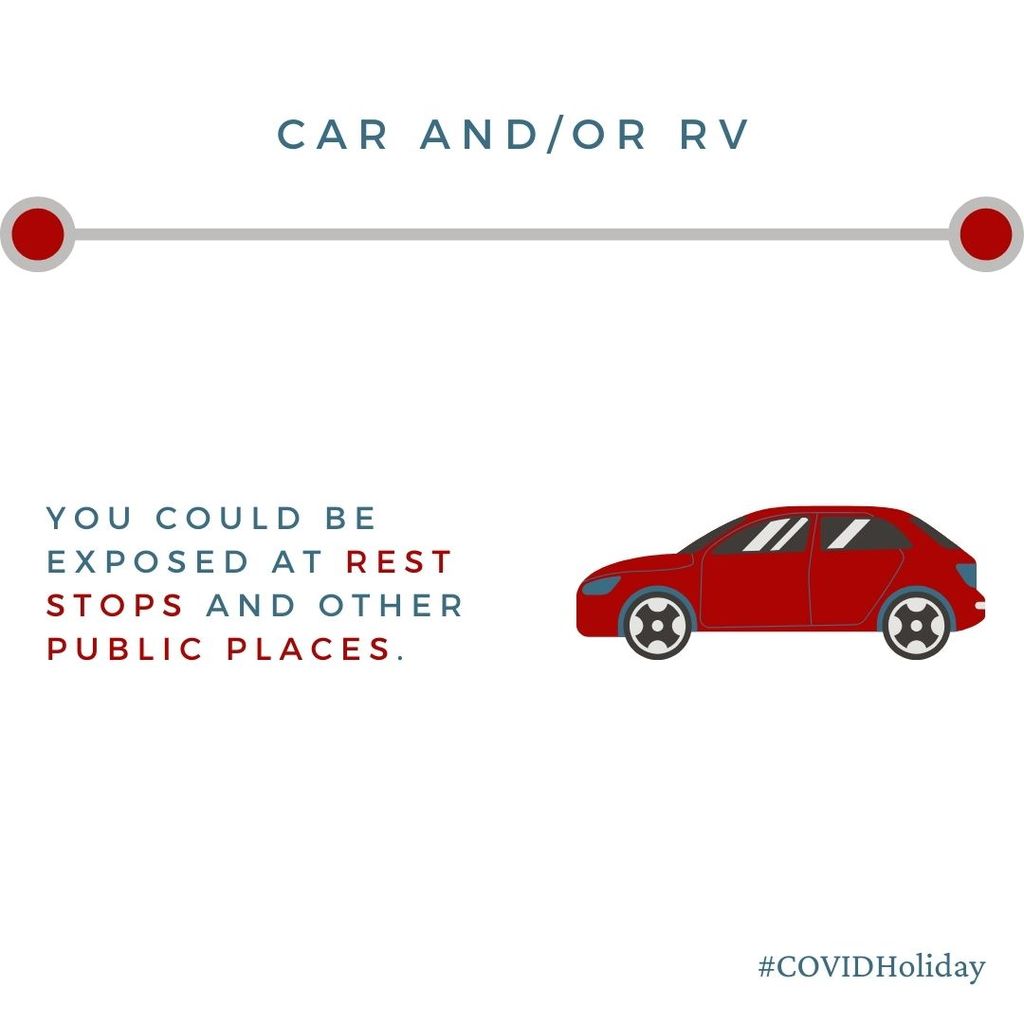 Bertha Hidalgo, University of Alabama at Birmingham School of Public Health associate professor of epidemiology: Perhaps instead of celebrating with all 50 relatives, you only celebrate with 4, outdoors and distanced. Maybe it means that you do a food drop-off at all your friends'/families' homes, and celebrate potluck style, virtually. Maybe it means that if you do see your loved ones, especially those who are older or who have preexisting conditions, that you make sure everyone is wearing a mask and is distanced, also preferably outdoors.

Michelle Caunca, University of Miami Miller School of Medicine medical student: People should think of risk as a spectrum vs all-or-nothing. The safest situation is to stay home with the household members you have been quarantining with. The riskiest situation is to travel and attend events in a closed, poorly ventilated situation, with many people outside your household, with no masks and no testing. There are situations between those extremes, and you can increase or decrease your risk of exposure based on choices you make regarding travel, exposure to crowds, mask-wearing, and testing.

Puri: If you have been exposed to COVID-19 and/or are exhibiting symptoms of COVID-19 at least three days prior to any travel or family gatherings, then you need to cancel (sorry!), and it's recommended that you take a test and quarantine until two negative tests in a row.

BU Today:
What can institutions, such as universities, employers, and governments, do to help prevent a holiday-fueled surge?
Murray: Holiday travel could potentially make a countrywide surge much worse by spreading it to new areas, so institutions and governments are probably right to discourage travel. But they could also help by allowing workers to be remote for the holiday season so that those who do need to travel are able to travel early and have time to quarantine before interacting with people at their destination.

We also know that events held outdoors are safer than events held indoors, so local governments could add more lighting to public parks and allow evening gatherings in these parks—especially in areas of the country where the winter isn't too cold. Helping provide access to spaces where people can spread out will reduce transmission.

Weuve: As governments open public spaces, they can also work to restrict indoor dining and bars.

Murray: Another thing governments could do is increase access and support for COVID testing, and ensure results are available rapidly, so that people can get tested before or after gatherings.

Hidalgo: Additionally, and something that the Corps is aiming to do, is to create cohesive messaging that isn't confusing—and that isn't regulatory, but recognizes that there is COVID fatigue, and that we are entering a time of year that is inherently social and filled with travel.

Caunca: Widespread, culturally humble science communication will be key. More efforts should be made to reach news outlets specific to communities of color. And institutions need to be compassionate about the challenges of quarantine during this time—be prepared to provide mental health services, support groups, and methods to facilitate remote holiday plans.

Puri: Universities can provide alternatives to going home for the holidays, such as cooking and dropping off (from a distance of course) holiday meals to students who stay on campus and/or hosting Zoom or socially distant dinners. Student orgs can host socially distant events that still allow students to celebrate holidays without travel—for example, many Nepali students will be celebrating Thiar this month, and as an incentive, institutions can allow their student orgs to host socially distant Thiar celebrations (outdoors where students can eat and remain six feet apart) so they avoid traveling home.
BU Today:
What's the biggest mistake someone could make during this year's holidays?
Murray: Spending a lot of money on something that can't be changed, especially something that requires lots of people gathering in indoor spaces. Keep your plans simple and flexible, and understand that things may need to change on short notice.

Weuve: Conflating the strength of their bonds with the acceptability of engaging in high-risk activities together.

Puri: Getting to the gathering and not maintaining harm reduction or mitigation strategies indoors. It is understandably hard to not embrace or not sit closely with family and friends, especially during the holidays, but one awkward holiday is better than the risk of infecting your loved ones. It may be lonely and/or taxing on one's mental health, but we are not alone in our fight against COVID-19 surges, and it will come to an end.