The Weekender: January 30 to February 2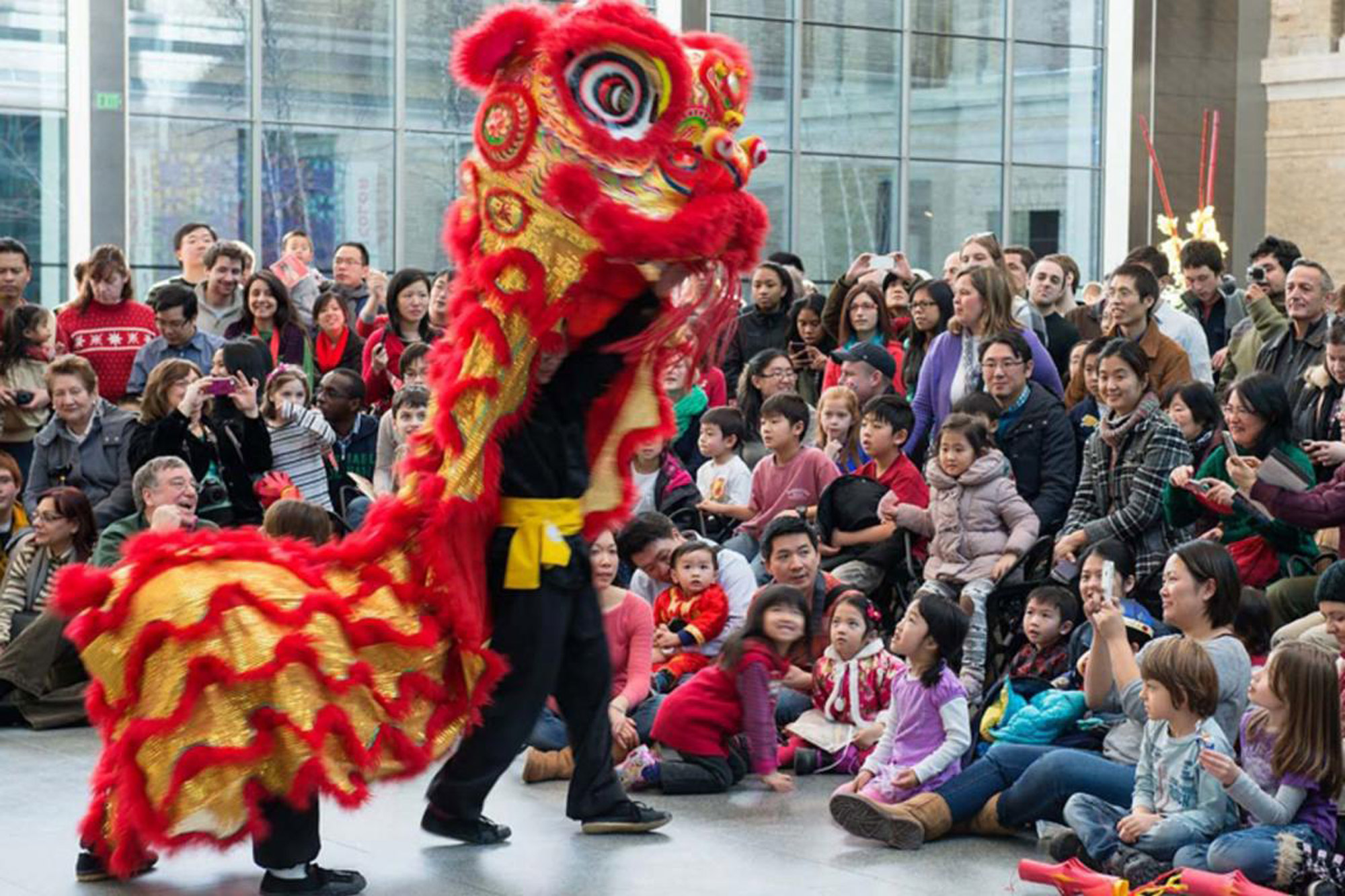 We're two weeks into the semester, and the work has started to pile up. BU Today has created a list of activities this weekend sure to get your mind off the stress of school. Whether you want to stay on campus and enjoy a cozy cafe or a Super Bowl meal or party (or all three), shop local off campus, or venture a ways off campus to celebrate the Lunar New Year, we have something for you.
You don't have to wander far from the comfort of your dorm to watch the 49ers and the Chiefs battle for football's championship. All three of BU's dining halls will show the game and serve traditional game day food, like wings, pretzels, chowder, and nachos. Even if you're not a football fan, you can come and enjoy the commercials (did you see this Boston smart park commercial everyone is talking about?), the halftime show, and the food that make game day great.
The BU Super Bowl LIV dinner is from 4 to 9 pm in the Marciano Commons, Warren, and West dining halls on Sunday, February 2.

Super Bowl Watch Parties
For the first time since 2016, the biggest sporting event of the year won't include the New England Patriots. Rich Hall and the Towers will each host watch parties with pizza, wings, drinks, and more.
Both Super Bowl watch parties start at 6 pm: at the Towers in the Franklin lounge, 140 Bay State Rd., and at Rich Hall in the cinema room, 277 Babcock St., on Sunday, February 2.


This mother and daughter–owned shop right outside South End's SoWa Open Market opened its brick-and-mortar location in 2015 and has been selling sustainably sourced clothing ever since. They sell jewelry, clothing, accessories, and gift items like cards and candles. The store gives off Anthropologie vibes (with prices to match), but its gift section is more affordable.
Ash and Rose, 367 Albany St., Boston, is open from 11:30 am to 6:30 pm Wednesday through Friday, 11 am to 4 pm Saturday and Sunday, and by chance or appointment Monday and Tuesday.

The Dean of Students office created the Belonging Cafe as a place to foster conversations and connections outside of the academic world. In other words, make a new friend. Free food and drinks are offered as well as the chance to meet other students. There's no obligation to stay and talk though; no one will be offended if you come just for the free food. This Friday is the first event of the semester, and the plans are to meet once a month. Stop by, grab a snack, and possibly meet someone new.
The Belonging Cafe is Friday, January 31, from 11 am to 1 pm in the College of General Studies Gilbane Lounge, 871 Commonwealth Ave. No reservations are required; email Katy Collins in the Dean of Students office at katycoll@bu.edu with any questions.

Enjoy the festivities at this free Lunar New Year Celebration. It's the Year of the Rat, and the Museum of Fine Arts is inviting visitors to explore Chinese, Korean, and Vietnamese customs. Take advantage of the free admission and performances and entertainment throughout the day, which include music, dancing, kung fu, and martial arts, as well as guided tours and discussions.

The Lunar New Year Celebration is Saturday, February 1, at the Museum of Fine Arts, 456 Huntington Ave., Boston. Hours are 10 am to 5 pm and admission is free.

Nothing screams winter like plummeting down a snow-covered hill in a giant snow tube, right? Well, if you haven't tried it before, this Sunday is your chance. FitTreks (outdoor programs run through BU's FitRec) is taking students to Nashoba Valley for an evening of snow tubing. Transportation and tickets are included in the price, and free helmets are available for those who want them.
Those attending will meet in the Fitness & Recreation Center lobby, 915 Commonwealth Ave., on Sunday, February 2, at 4 pm, to leave for Nashoba Valley. Tickets are $60 for FitRec members and $75 for nonmembers. Register here.