Science Podcast Cohosted by BU Neuroscientist Brings Research to Listeners around the World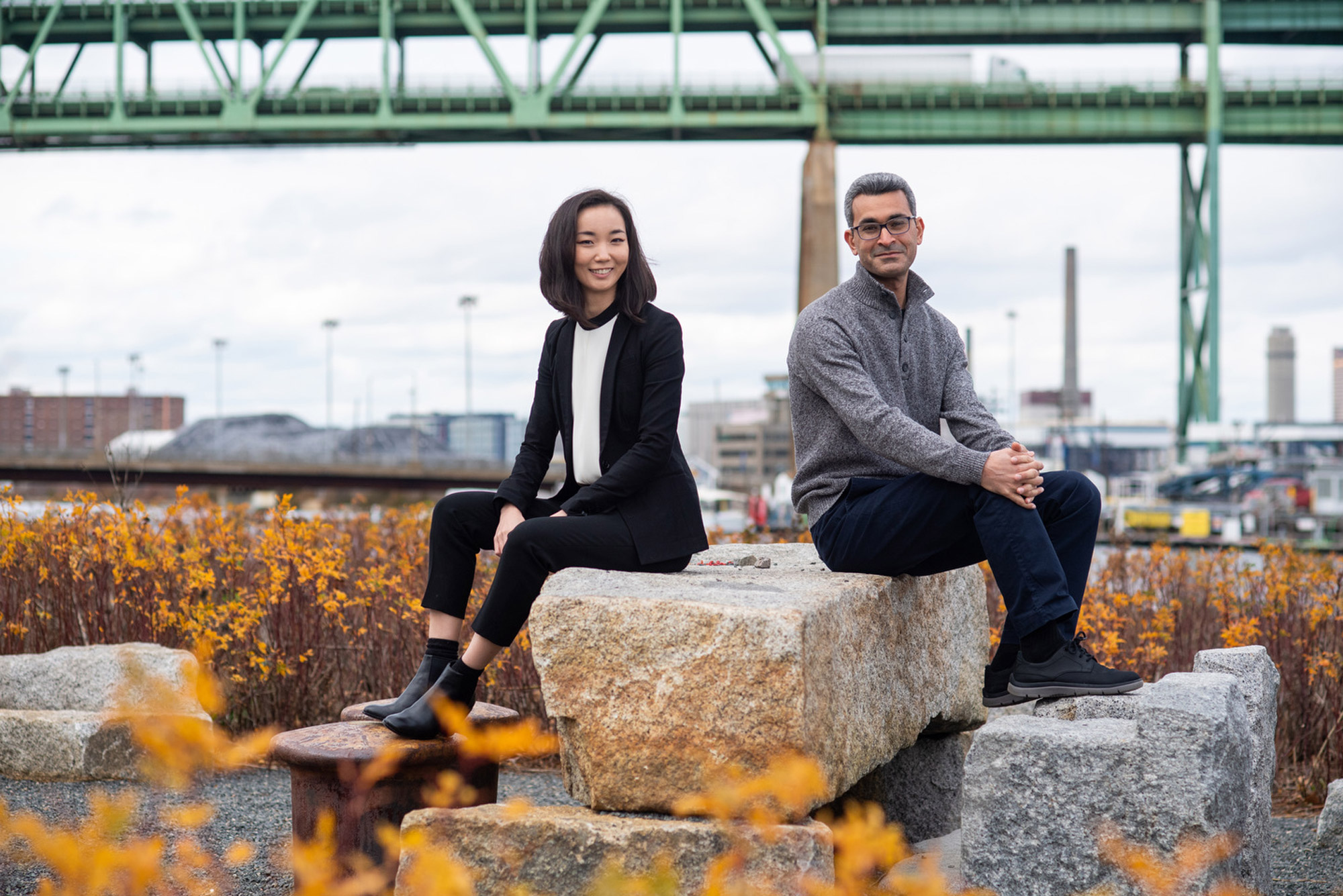 Science Communication
Science Podcast Cohosted by BU Neuroscientist Brings Research to Listeners around the World
Science Rehashed hosts share how they break down jargon to make research accessible to aspiring scientists
Shen Ning and Mehdi Jorfi are on a mission to make cutting-edge medical research and impactful scientific discoveries accessible to everyone. After a year of hosting Science Rehashed, a podcast dedicated to the life sciences, they have become experts at dissecting, translating, and communicating meaningful science to students and young professionals across the globe who can't afford pay-for-access top-tier journals and peer-reviewed papers. 
"Many students outside of first-world countries have limited resources when it comes to accessing the most current scientific research and journals," says Ning, Science Rehashed cohost and a Boston University MD/PhD candidate studying neuroscience. Ning met Jorfi while collaborating on research at Massachusetts General Hospital (MGH) in 2019, when Jorfi approached her with the idea to start a science podcast.
While growing up and attending university in Iran, Jorfi had noticed the dearth of up-to-date research and resources in his local library, a big problem for an aspiring scientist. Ning, who grew up in China and moved to the United States at eight years old, also understood the challenges of being in a less resource-rich country, she says. Jorfi, now a faculty member at Harvard Medical School and MGH, believed creating a freely available podcast for young aspiring scientists abroad was a perfect way to fill this need. 
Others quickly saw the value such a podcast would deliver, too. Within the first month of joining forces, Ning and Jorfi received funding from Innovate@BU's Innovation Pathway program, providing them with financial and creative support, as well as resources to communications mentors and trainers.
In 25- to 40-minute episodes, Ning and Jorfi have informal conversations with lead authors on high-impact papers published in peer-reviewed journals, releasing new episodes every three weeks. They have interviewed dozens of life scientists, ranging from biomedical engineers to physicians to biologists, and have even interviewed COVID-19 patients about their firsthand experiences. Episodes have garnered over 5,000 downloads, with listeners tuning in from over 75 countries. This year, their growing team of volunteer audio engineers and social media gurus won the 2020 Life Sciences & Healthcare Nonprofit Pitch Challenge, scoring them $2,500 to continue building and expanding their reach. 
"I'm really happy that I've been involved and have met amazing, incredible, inspiring people along my journey," says Ning. "We have a wonderful team. Working on this on the side, in addition to your normal job or schooling, can be a lot. But with a really great, effective, complementary team, it doesn't feel like work at all."
The Brink caught up with Ning and Jorfi to hear how the podcast is going, what it takes to pull off a podcast, and how they communicate complex science effectively for a broad audience.
Interview has been edited and condensed for clarity.