Recovery@BU Photo Project Aims to Promote Awareness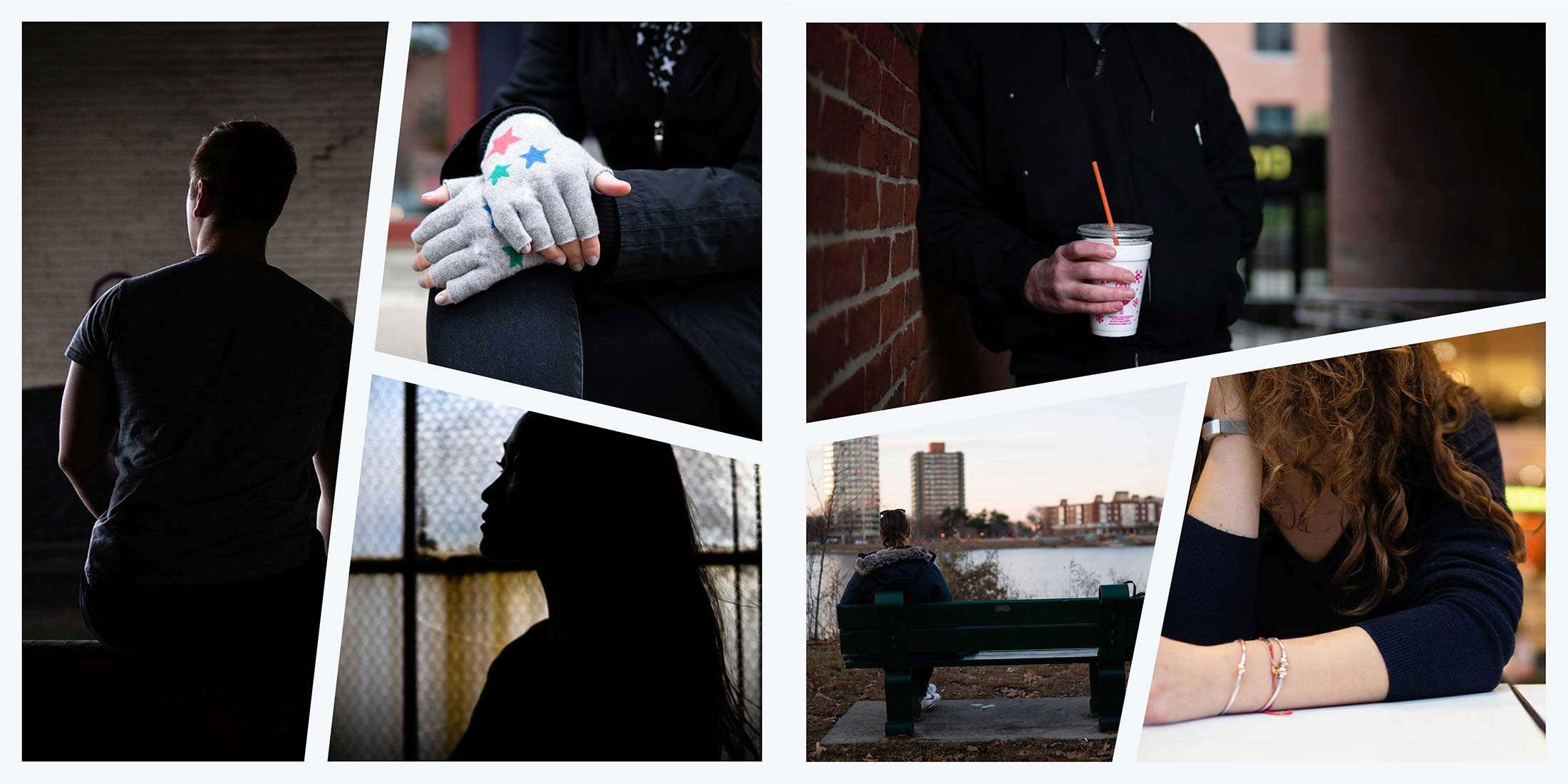 Recovery
Recovery@BU Photo Project Aims to Promote Awareness
Portraits seek to destigmatize substance use and help create an environment where students in recovery can thrive
When photographer Sophie Park approached BU's Collegiate Recovery Program (CRP) last year about creating a photo gallery of students fighting substance use, it was a no-brainer. "It's important for the CRP to promote awareness about addiction and recovery, to help create a collegiate atmosphere at BU where students in recovery are welcome and can thrive, " says Sarah Voorhees, Student Health Services assistant director of substance use, recovery, and sexual well-being.
Recovery@BU is an 18-photo collage of six students shot by Park (CAS'20, Pardee'20) in the pre-masked and pre–socially distanced days of 2019 and early 2020. She conceived the project while working in her student days as a CRP program assistant. "Part of my job was to brainstorm ways the CRP could destigmatize addiction and recovery," she says. "I also happen to be a photographer, and knew that a photo campaign or story could be a powerful tool to do so. I want viewers to come away with a more intimate understanding of who students in recovery are, as well as the unique challenges that they face."
Below, Park and two of her student subjects who agreed to be interviewed explain what they hope viewers take away from some of the photos.
This School of Law Class of 2021 student, photographed above in Boston's Back Bay, asked not to be named. "I and other people in recovery are just out and about in the world like every other normal person. The picture of me—you can see gloves and you can see this very normal setting where people are living; it's their home. I think it just sends a strong message that…people in recovery are out there and living our lives normally as well. That's something that I didn't know or understand before I was in recovery myself. I think that all of these photos really send that message as well. Recovery can feel like such a foreign concept until somebody's in that world. The people that I met when I first started going to meetings and started thinking about recovery was what made recovery seem attainable."
"Funny story behind this one," says Park. "It's of me! After photographing a student I had been shooting with, I saw a chance for a contrast-y silhouette of myself against the panel of windows in the background. I handed them the camera and it worked out just as I had planned it in my head."
"The brick wall was my friend," Park says of this photo. "It was freezing, so the student and I were in a rush to make some photos and call it a day. The wall created a very clear leading line that I asked the student to lean against for a portrait of their bun. It made for a simple but intimate portrait that parallels the intimacy of this project."
"Towards the end of my shoot with this student," Park recalls, "we were crossing a footbridge from the Esplanade when I noticed a chance to capture their profile against the setting sun. Part of the challenge I faced going into this project was thinking about how I could respectfully photograph my peers without invoking the visual tropes of anonymity. While silhouette photos are such a common form of protecting one's identity, they don't have to be boring or contrived. I was so pleased with how this photo came out—it's one of my favorites."
"Having deep shadows and dark contrasts definitely speaks to the sort of stark contrasts of experience…going from truly troubling times in my life to the opposite" in recovery, says Christian Arthur (SSW'20, SPH'21) (above). The photo was taken last January on the top floor of 880 Commonwealth Avenue, new home of the Howard Thurman Center for Common Ground, then under construction. "I hope that it just reminds everybody on campus that there are people in recovery all around them," he says. "We're not some sort of distant Other. And we should remember that and build that assumption into our spaces. I really hope [the photo project] spreads word about the CRP in general. It's an amazing resource that many colleges don't have."
"This photo was taken at the Boston Public Library, back when that was allowed," Park recalls nostalgically. "I imagined isolating the student's hands with the warm glow of the library lamp. The laced fingers were intentional, meant to feel earnest and frank."