Pulitzer Prize Winner Natasha Trethewey to Lead Thursday's Lowell Memorial Poetry Reading
Poetry
Pulitzer Prize Winner Natasha Trethewey to Lead Thursday's Lowell Memorial Poetry Reading
Poet renowned for work probing our racial legacy will be joined by Creative Writing alum Megan Fernandes
It's hard to think of a contemporary American poet whose work speaks more directly to this moment of racial reckoning in our nation's history than Natasha Trethewey. Born in Mississippi, she is the daughter of a white father and a Black mother who were forced to travel to Ohio to marry because anti-miscegenation laws were still in force in the South. Trethewey has spent the past two decades probing the country's racial inequities in lyrical poems that often combine the historical with the autobiographical, drawing on her own experience growing up as a biracial woman in the South.
The author of five collections of poetry—including the 2007 Pulitzer Prize–winning Native Guard—Trethewey, a former two-time US poet laureate, will read from her work Thursday at 7:30 pm at this semester's virtual Robert Lowell Memorial Poetry Reading. Also reading will be Megan Fernandes (GRS'12), the author of two poetry collections, The Kingdom and After (Tightrope Books, 2015) and Good Boys (Tin House, 2018), whose work has appeared in numerous publications, including The New Yorker, Guernica, and Ploughshares.
Tretheway's latest book, the critically lauded Memorial Drive, is a memoir that traces the events leading up to the 1985 murder of her mother, Gwendolyn Ann Turnbough, by her ex-husband (the poet's stepfather) when Tretheway was just 19, an event she describes as one of the "two existential wounds" that made her decide to become a poet.
"In the weeks following her death, the first thing I did was try to write a poem about it. Of all the things, it seemed to me that only the language of poetry would help me articulate that deep, deep wound and that grief that I had begun to carry," she says. "I think a lot of people turn to poetry for that same reason: to say what is unspeakable."
But it was growing up in the South "with its brutal history of racial violence and oppression," Tretheway says, that inflicted the first wound. "My parents' interracial marriage was illegal in Mississippi and as many as 20 other states in the nation when I was born [in 1966], rendering me illegitimate, persona non grata in the eyes of the law. I know stories of my mother, my grandmother, growing up in the Jim Crow South and all of the oppression that came with that, which has led me to think about our national wound and our original sin as a nation that has to do with slavery and then the aftermath of the effects of slavery."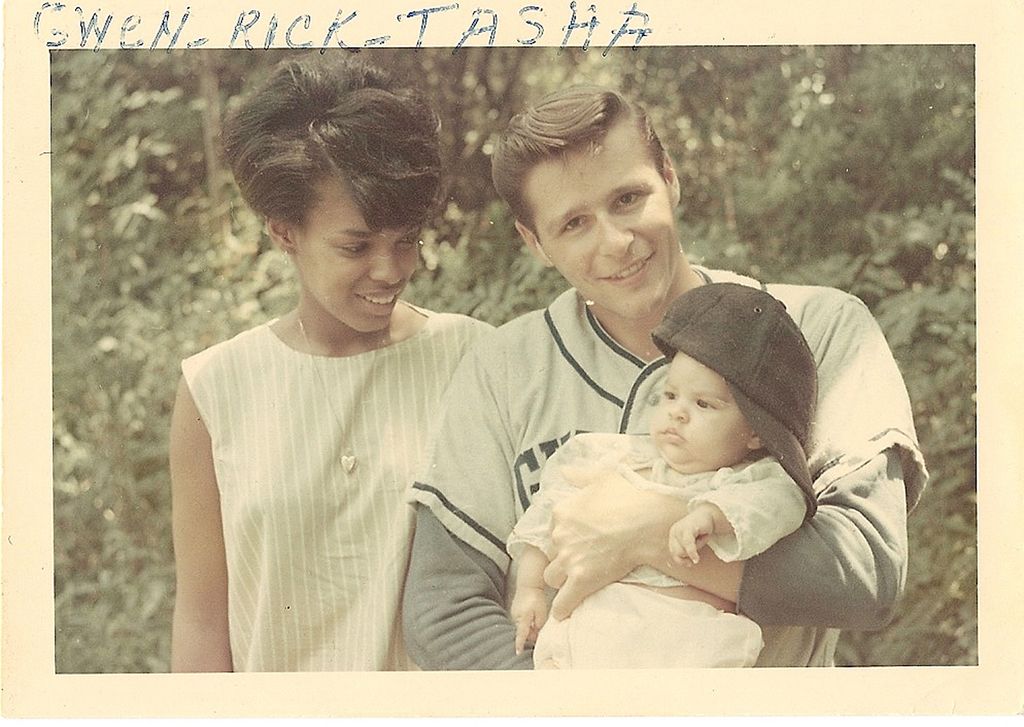 Those two wounds, she says, are inexorably connected. "I was born on the 100th anniversary of Confederate Memorial Day, and the idea of my mother, in a joyful moment, about to bring a child into the the world on her way to the segregated ward in a hospital with rebel flags—symbols of white supremacy and a lost cause everywhere around her—that's a kind of psychological wounding that this place would have on us." Trethewey's mother had lived—and died—on Memorial Drive in Atlanta, at the foot of Stone Mountain, the South's largest monument to the Confederacy. "That loomed over her, this large memory of an attempt to maintain slavery and destroy the union and the ongoing attempt to maintain white supremacy," Trethewey says.
The poet, who once described her poems as "uncovering buried histories," says she's always been interested in absences, in what's left out, "what's cropped out of a photograph, what we see and what we don't see, what happened in the moments leading up to the photograph, what happened afterwards. Similarly, I'm interested in the absences in the historical record." Much of her work seeks to tell a fuller version of our nation's history, whether it's bringing to life the story of the Louisiana Native Guards, a battalion of black Union soldiers largely comprising former slaves, who were tasked with guarding Confederate prisoners of war in Native Guard or exploring the lives of mixed-race families in her 2012 collection, Thrall.
Trethewey says poetry provides a way to bring people together, "to make us feel less alone…No matter how difficult or how ulgy the things that a poem might describe, what it still says to us is: "I am still here. The poem is marking a record of that. And in that way, it allows us to empathize with the experience of other human beings…to bridge distances and help us, when we're in the poem, to be, for a moment, in someone else's experience."
She says she's been heartened by the outpouring of solidarity that she has seen on the part of so many Americans "from all walks of life who are willing to go out there in the midst of a pandemic and still try to peacefully protest what they know is unjust."
Like Trethewey, Fernandes' poems often explore race and identity. The self-described "child of a complicated diaspora," her family lived in East Africa before traveling to India, England, and Canada, finally settling in Philadelphia. "When I was in school, there was Black History and then History, which was, of course, white history," Fernandes says. "So I pieced together this understanding of 'White Supremacy'—not formulated in that phrase at that time—by understanding that I was failing as a brown-bodied person to live up to some ideal. I couldn't quite articulate it, but what I knew is that I felt wrong in certain spaces. I came to understand the construct of race slowly, over a long period of time."
It wasn't until she was in her mid 20s and studying in Paris that Fernandes began to think she might want to be a poet. She saw an ad in a newspaper for a small writing workshop and mustered up the courage to "give it a shot," she says. Her poems often come out of conversations with strangers or via exploring a new city. And they are often laced with wit.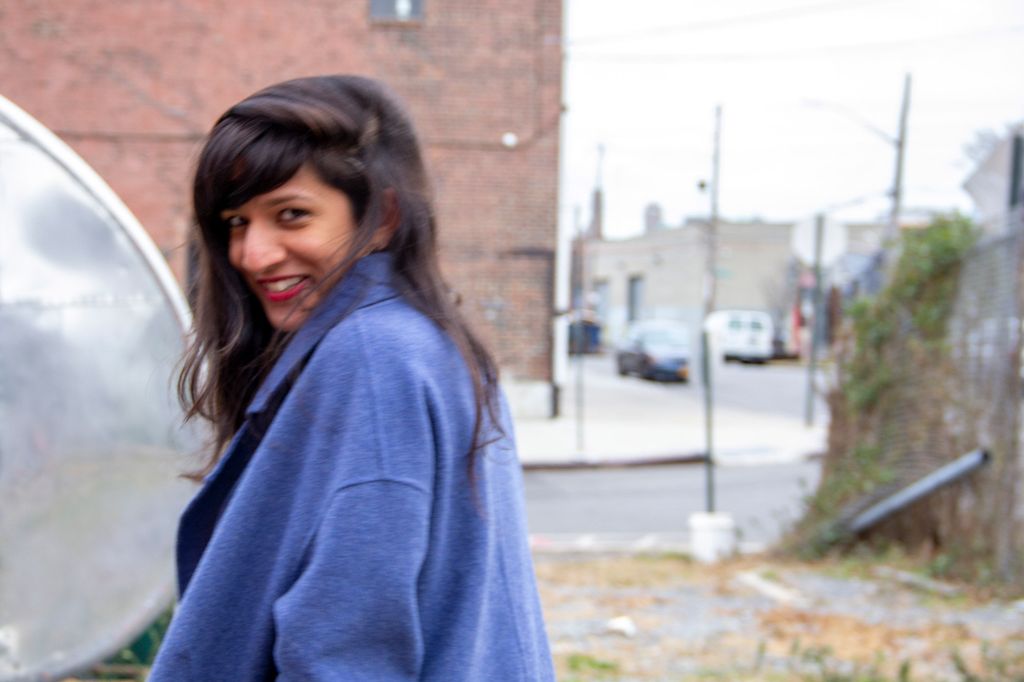 "Good humor, smart humor, is the most elevated mode of social critique," Fernandes says. "If you're someone who has, for reasons of gender or race, or sexuality, been undermined, humiliated, or belittled, you know the power of humor and wit. You know the advantages that come from quick banter, from fast shade. Some people might call it armor. I prefer to think of it as a way of navigating violence with joy, possessing agency in the face of what wants to demean you."
Her work, in her words, often "resists chronology," preferring instead to "leap across time and space, physical and cognitive and emotional."
Fernandes says that her time studying in BU's Creative Writing Program was formative in making her the poet she is today. "Probably the most important thing that happened to me at BU is when Rosanna Warren, who was on faculty at BU at the time, read my thesis manuscript and said: 'You know how to write a poem, but I still don't know what you're afraid of.'" The words struck a chord. At the time, Fernandes says, she was so caught up in the technicalities of writing, so preoccupied with not being sentimental, that she had created a distance in her poems. From that experience, she learned to close that distance. "My poems now are full of stated and unconscious fears," she says, "which in another sense is really about love, since we fear losing that the most."
"I learned something about vulnerability and the unconscious at BU," Fernandes says.
"This is another good pairing of distinguished visitor and BU alum in the Lowell series," says Robert Pinsky, a William Fairfield Warren Distinguished Professor, a College of Arts & Sciences professor of English, and three-time US poet laureate. "Natasha Trethewey's poems combine eloquence and plainness, personal insight and social vision, in ways that are a model not only for young poets, but, in my opinion, American culture. Her approach to the powerful, lethal delusions of race is large, penetrating, informed, and above cliché. The books of Megan Fernandes, too, deserve the phrases I just used about Natasha's work: 'social vision' and 'personal insight.'"   
Trethewey, the Board of Trustees Professor of English at Northwestern University, and Fernandes, an assistant professor of English at Lafayette College, offer similar advice for aspiring poets.
"You must find the poets whose work speaks to you and somehow shows you a pathway into your own," Trethewey says. "I don't sit down to write without sitting down first to read. I hear the voice of another poet, I hear the rhythm of their thinking, and it allows me to enter a conversation by writing back."
It's a sentiment echoed by Fernandes, who urges her students to read voraciously. "Read Gwendolyn Brooks and Rainer Maria Rilke and Etheridge Knight and Anne Carson. Read and listen to hip-hop, and not just the early stuff from New York, but also those rappers from New Orleans and Atlanta…have a philosophy of line and a philosophy of pause and be ready to alter both. Write with your lungs. Read, read, read."
Listen to Natasha Trethewey read from her poem "Imperatives for Carrying on in the Aftermath," which explores her mother's murder and its aftermath, here. Video recorded November 8, 2018, at the 92nd Street Y in New York City.  

The Robert Lowell Memorial Poetry Reading, being held virtually over Zoom, is tonight, Thursday, October 15, at 7:30 pm. The event is free and open to the public. Find more information here. The readings will be followed by a Q&A. 

The Robert Lowell Memorial Reading series was established by Nancy Livingston (COM'69) and her husband, Fred M. Levin, through the Shenson Foundation, in memory of Ben and A. Jess Shenson.