Just for Fun: Six BU Classes That Might Help Harry and Meghan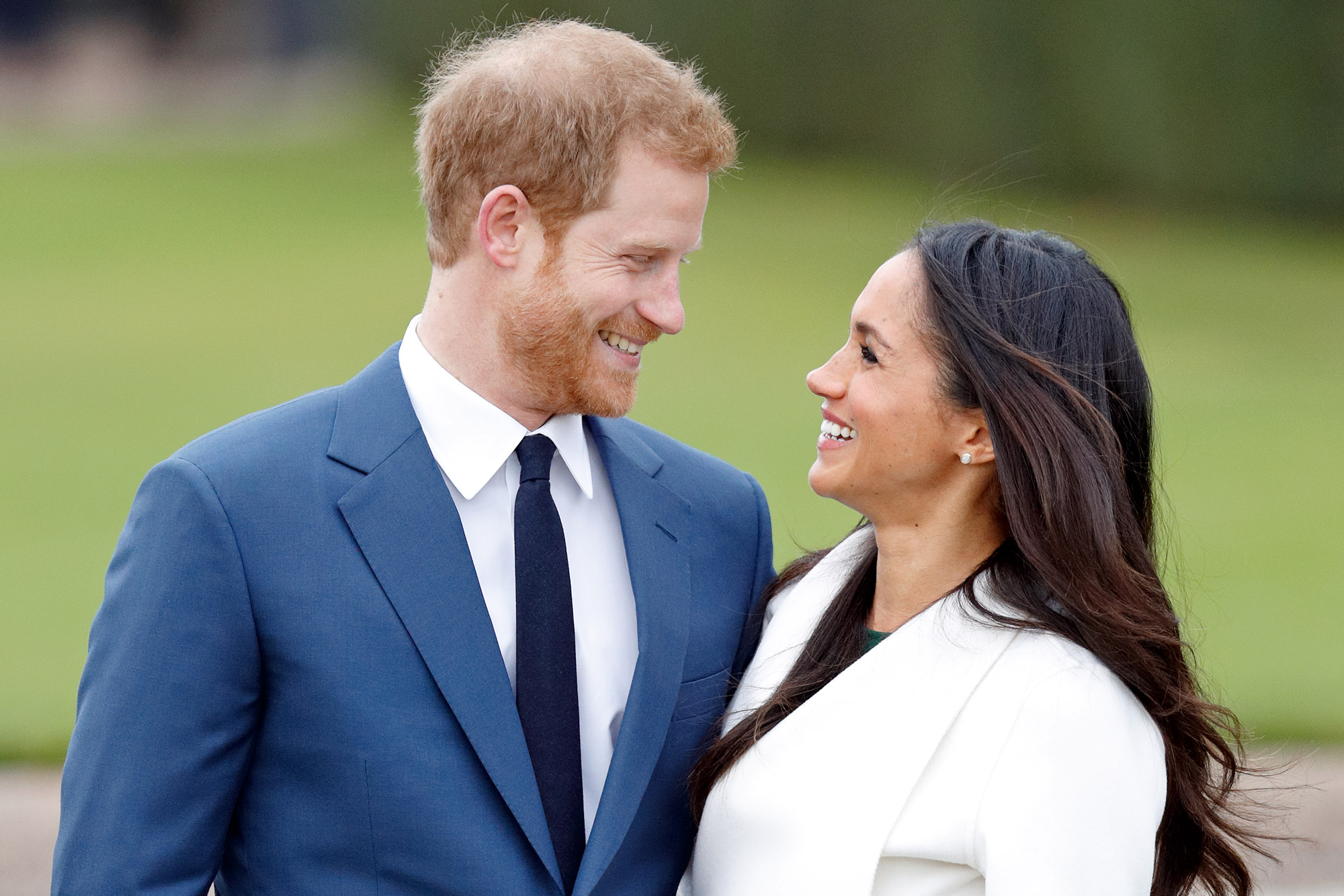 Arts & Culture
Just for Fun: Six BU Classes That Might Help Harry and Meghan
As Megxit looms, BU Today found six courses the royal couple might benefit from taking. (And maybe even two they could teach?)
It turns out the Duke and Duchess of Sussex—or Prince Harry and Meghan Markle, as we, their friends, refer to them—are just like the rest of us. They love their family, but they need a break from them. They are determined to earn their own keep. And they want to move out—in their case, to Canada.

We learned all this when they announced they were stepping down as senior royals and working to become "financially independent" (aren't we all?). In their social media post, the couple said they plan to split their time between the UK and North America, and by late last week Meghan had already relocated to Canada. The move comes after the duo and their eight-month-old son, Archie, were increasingly hounded by the media and felt a bit stifled by the Crown.
The drama got juicier when Grandma Queen Elizabeth released her own steely statement saying the Sussexes' announcement was made prematurely, and things had to be worked out at a family meeting first (awkward…). Then on Monday, after a two-hour family summit, the Queen made another statement to the media, saying that her family is ultimately supportive of Harry and Meghan's decision, and that they would work together as the Sussexes split their time between Canada and the UK.

Fortunately for Harry and Meghan, reports say they have a combined net worth of around $30 million, not to mention, we're guessing, some properties, random jewels, and polo ponies, so they should be OK for the first few weeks on their own before the utility bills pile up.
We think we can help them on their quest. After all, BU has 35,000 undergrad and grad students facing many of the same choices and dilemmas (just without the $30 million). So we came up with a list of BU classes and programs that might be particularly useful for Harry and Meghan during this time of transition.
1. Financial Planning Certificate Program
Without question, Harry and Meghan should enroll in BU's financial planning certificate program, which teaches its students things like financial planning, investment strategies, estate and tax planning, and how to prepare for retirement. They may soon learn that they need to go on a budget (and fly commercial). Also, Uber should be a lot cheaper than chauffeurs. As an added bonus, the course is online, so they can avoid dealing with breakdowns on the T to take it.
2. Marriage and Family Counseling
This one might require coming to campus. Both Harry and Meghan have some family baggage. On Harry's side, you have infidelities, tragic deaths, ties to Nazis and Jeffrey Epstein, etc. Meghan's family is slightly less dramatic, though they have gone to the tabloids to share embarrassing dirt. So before the first big cookout at their new digs, the Sussexes should try out this School of Medicine class to learn some coping techniques. "Students will begin to develop skills and strategies for the assessment and treatment of family systems approaches within mental health systems and to practice these skills during in-class experiential activities." What fun!
3. Hospitality Organizational Leadership
Harry and Meghan are accustomed to a household army of cooks, nannies, housekeepers, and butlers. Being "financially independent" might mean trimming back, especially since palace officials won't be there to manage the squad. But we assume they will still hold on to some of their staff, so they may want to take this School of Hospitality class to learn how to lead and manage in the hospitality industry: "We will explore several different levels of leadership, from a traditional leadership role as the head of a major corporation, team leadership, and the personal aspect of self-leadership."
4. Sargent Choice Nutrition Center Seminars
Speaking of downsizing staff, no longer having the palace's culinary team could be rough, and the health-conscious Meghan doesn't seem the type to be indulging in Taco Tuesday or chicken sandwiches at Popeyes (her loss!). The Sargent Choice Nutrition Center offers a host of seminars on topics like meal planning on a budget and stocking a healthy kitchen. This description sounds like it could really help, since they are also dealing with a baby at home: "Recommendations for meal timing, dining out, and convenience foods are also addressed."
5. Managing Corporate Crises and Issues
Few would doubt the family is in the midst of a PR crisis—and what hangs in the balance? Only a thousand-year-old dynasty and the looming possibility that British taxpayers will finally get fed up with footing the couple's bill. Harry and Meghan could learn to spin some of their news in a more positive light with this graduate-level College of Communication class. The course, "examines appropriate management actions and communications before, during, and after a crisis."
6. Intro to Adulting
If our curriculum is too time-consuming, Harry and Meghan could just take the College of Arts & Sciences Intro to Adulting class, which is only open to seniors (maybe they can petition). "Prepare for the 'real world' and learn about financial planning, job benefits and salary negotiations, healthcare, taxes, independent living and apartment hunting, basics of investing and retirement plans, as well as general life maintenance." Yeah, in fact, that sounds perfect.
---
If money becomes tight, and they are interested in being adjuncts one day, we found a few classes Harry and Meghan seem more than qualified to teach:
• Monarchy in Modern Britain
For Harry: this popular CAS history course deals with the question of how the monarchy has been able to survive as an institution in Britain "given how outmoded the model now seems," according to the syllabus. He might have some thoughts on this.
• Understanding the Camera
For Meghan: before she married into the mess, ergh, family, she was a successful actress who starred on USA Network's Suits. This College of Fine Arts class promises to help students "develop an understanding of how to create more dynamic and complete characters created specifically for the screen." Meghan's recent foray into royal life should give her plenty of material to draw from.
Whatever they decide to do, we just hope Meghan and Harry remember to Facetime back home. Grandma (the Queen) will be missing Archie.