POV: Supreme Court Gets It Right in Landmark LGBTQ Decision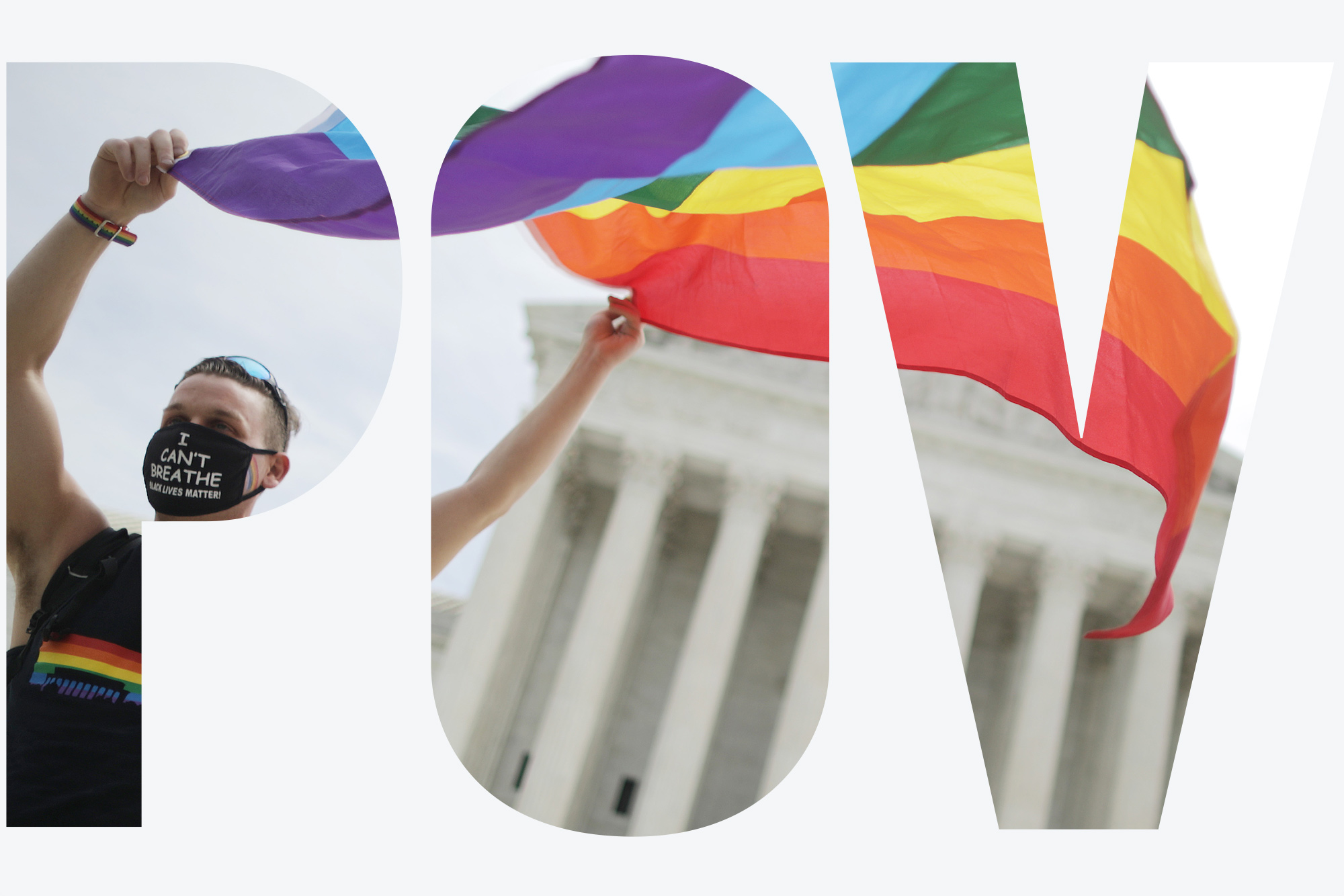 Voices & Opinion
POV: Supreme Court Gets It Right in Landmark LGBTQ Decision
Employment protection for LGBTQ citizens will lead to improved access to healthcare
On June 15, in a remarkable and sweeping decision, Bostock v. Clayton County, Georgia, the Supreme Court of the United States determined that Title VII protections under the 1964 Civil Rights Act protect lesbian, gay, bisexual, transgender, and queer (LGBTQ) citizens. By stating that "…it is impossible to discriminate against a person for being homosexual or transgender without discriminating against that individual based on sex," the Supreme Court paved the way for nondiscrimination protections to explicitly include LGBTQ persons. The impact of this ruling cannot be understated and is far-reaching, particularly at a time of great divisiveness in our country.
As leaders in the Center for Transgender Medicine and Surgery at Boston Medical Center, we see the impact of steady employment and financial security on the health of our patients. We have known for decades that LGBTQ persons have been at risk of unemployment, underemployment, and termination simply on the basis of their sexual orientation and/or gender identity. In a recent national survey of adults by National Public Radio, half or more of LGBTQ people believe they have fewer employment opportunities (59 percent) and are paid less than non-LGBTQ people (50 percent) just because they are part of the LGBTQ community. In the largest survey of transgender persons, completed in 2015, one in six (16 percent) respondents who have ever been employed, reported losing a job because of their gender identity or expression during their lifetime. Overall, 30 percent of respondents who had a job in the prior year reported being fired, being denied a promotion, or experiencing some other form of mistreatment related to their gender identity or expression. Consequently, more than three-quarters (77 percent) of respondents who had a job in the preceding year took steps to avoid mistreatment in the workplace, such as hiding or delaying their gender transition or even quitting their job entirely.
Prior to Bostock, there were 22 states that afforded any explicit nondiscrimination employment protections for LGBTQ persons, leaving LGBTQ residents of more than one-half of all states without such security. As employer-based health insurance accounts for over half of all forms of health insurance, employment remains one of the main avenues to accessing health care in the United States. For our transgender and gender diverse patients, this means that risk of unemployment can stand in the way of accessing needed gender-affirming medical and/or surgical care. This constant threat of job loss forced many people to remain in the closet and to delay seeking gender affirmation.
While new jobs will not appear overnight, especially during the COVID-19 pandemic, this ruling opens the door for improved employment opportunities for LGBTQ persons. As transgender persons, especially transgender persons of color, are more likely to be unemployed than their cisgender peers and to delay seeking healthcare due to cost, there is real potential for improved healthcare access and better health outcomes overall for our patients who have long been denied equal access to both optimal healthcare as well as financial security.
While the significance of this Supreme Court ruling cannot be denied, it is made somewhat bittersweet coming in the immediate aftermath of a recently finalized change in the Department of Health and Human Services interpretation of the Affordable Care Act that would allow insurers to deny care to transgender individuals. This HHS rule marks the rare occasion in which a federal agency seeks to remove civil rights protections and threatens the scope of the very same health insurance coverage that the employment nondiscrimination ruling will protect. We can only hope that the clarification the Supreme Court offers in Bostock, that discrimination by sexual and/or gender identity is sex discrimination, will provide language and a legal basis for a rapid reinterpretation of the HHS rule to protect health coverage for all people.
We welcome and celebrate a critical victory with the Bostock ruling and hope this marks an inflection point in our nation towards ending discrimination faced by LGBTQ people.

"POV" is an opinion page that provides timely commentaries from students, faculty, and staff on a variety of issues: on-campus, local, state, national, or international. Anyone interested in submitting a piece, which should be about 700 words long, should contact John O'Rourke at orourkej@bu.edu. BU Today reserves the right to reject or edit submissions. The views expressed are solely those of the author and are not intended to represent the views of Boston University.